SURROUNDED by mountain ranges which give this farm in the Banghoek Valley the protection of a natural amphitheatre, combined with rocky soils, elevations, and cool ocean winds, Oldenburg is uniquely positioned to produce wines which have been coaxed and wrestled from the less-than-friendly terroir – and are stronger for it.
The Chardonnay, for example, winemaker Nic van Aarde tells us, benefits from the rocky soil. "It brings down the vigour of the vines, puts stress on them and pushes them into reproductive mode. The energy and effort goes into the berries, which are smaller and with thicker skin, resulting in more flavour."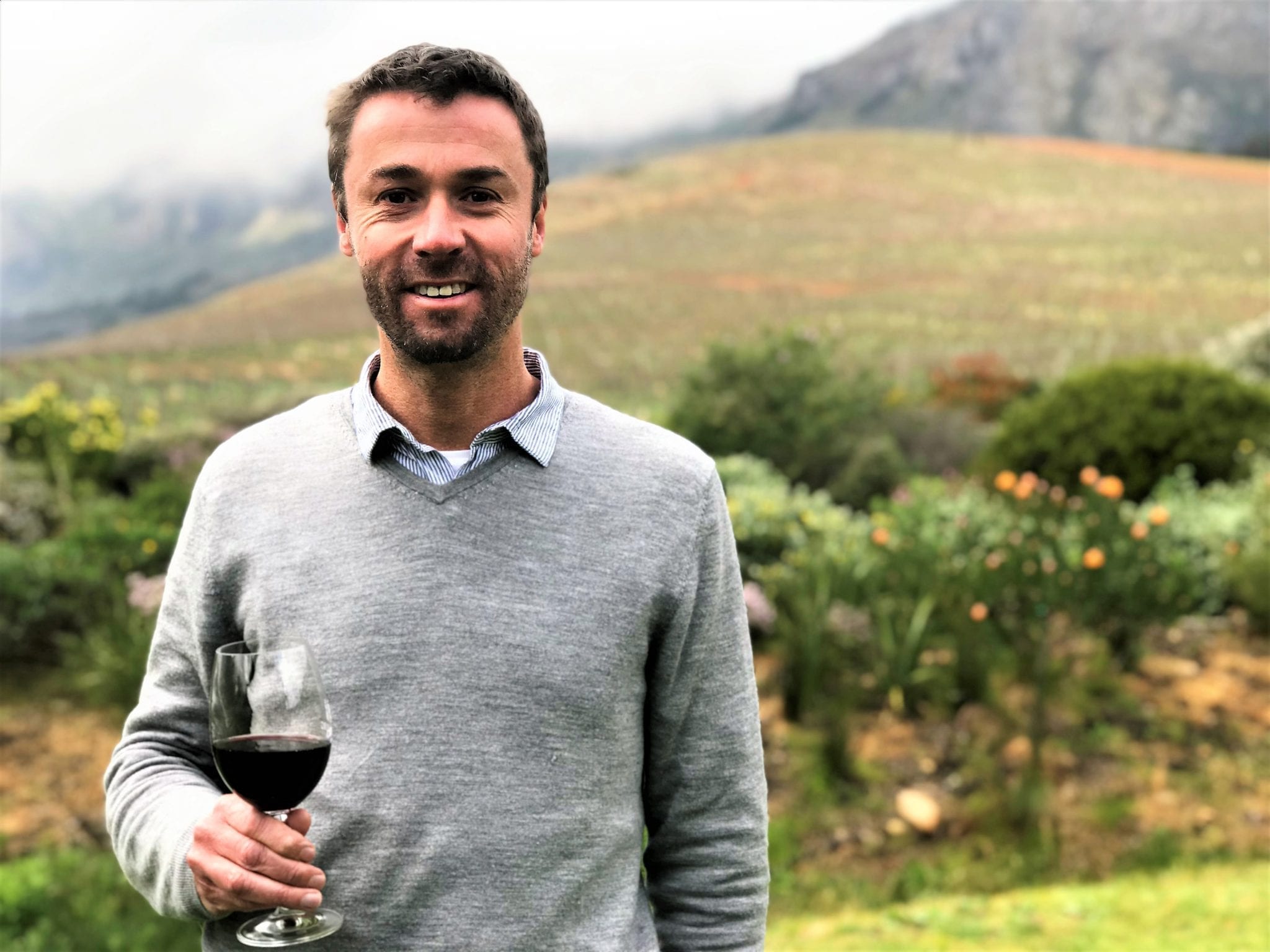 Annual production at Oldenburg is around 90 000 bottles – 60% of which are exported – which means it can be considered a boutique winery. "The idea is to focus on quality, not pushing huge volumes. We have our sights on producing some of the best wines in South Africa," says Nic.
The business philosophy is a direct model (a business's own employees demonstrate and sell their products directly to the end consumer – I had to look it up), says Nic. "We want people to come to the tasting room, experience the wines, see the beautiful view – and then we can ship the wines to them, anywhere in the world."
A variety of tastings is available, from maiden vintages to the top-of-the-range Rondekop wines. I've been very happily trundling along with Riedel glasses (not at home, perish the thought – I'm way too hard on my glassware to spend that kind of money) but then they brought out the Rondekop Stone Axe ("Grapes were hand-picked, with bunches and berries carefully sorted by hand", you get the idea) and as befits an exceptional wine, our previous glasses were whisked away and replaced with Zalto glasses, which appear to have been made by fairies, so light and delicate are they.
Now I'm Googling them: "These Universal Wine Glasses are perfect for full-bodied to powerful wines, that are expressive but also show minerality and smooth character, as they accentuate complexity and finesse." I have never wanted anything more than six of these Wine Glasses. Never mind that would cost a third of my monthly rent. Le sigh.
Oldenburg is an exclusive estate – now with its own beautiful new cellar for Nic to make his magic in coming vintages. Here you will find no buses, no children's area – although there's plenty of open space, no events, no weddings, no photo shoots. It's serene and lovely and designed for the discerning wine lover. Soon, you will only be able to visit by appointment.
The wine club requires you buy 24 bottles a year, but you (and a partner) will also get invited to (free) intimate dinners with Nic and/or owners Adrian and Vanessa Vanderspuy, where you'll enjoy eight wines with eight small tapas pairings.
For the particularly well-heeled with wads of Euros, there is The Homestead, where Adrian and Vanessa live when they are in Cape Town. "Spacious and elegantly proportioned, the 200-year-old homestead has been meticulously restored, modernised and opened up to create a seamless flow of exquisitely furnished indoor and outdoor spaces for relaxed family living and sophisticated entertaining. Sleeping up to 12 in six bedrooms, the accommodation is well suited to a multi-generational family, a party of friends, or a corporate team in need of a discreet setting for high-powered meetings."
It's simply breathtaking. I'll begin with the glasses though, and maybe one day, white bed linen, like a real grownup.
Oldenburg Vineyards is on Banghoek Road, Stellenbosch (over Helshoogte Pass). For more information, call 021 885 1618 or click here.