IT was during breakfast on the first morning at Canvas Collection Africa when I asked what was for lunch that it occurred to me the level of luxury of an experience can be gauged by the significance and frequency of the feeding.
I've not been on a cruise – something about not being able to get off and go home if things aren't working out – but I am led to believe there is around the clock food. On Rovos Rail, the days and nights are regulated according to meal times with everything else falling into place between them, and there is a dress code for dinner. Game lodges alternate between dusk and dawn drives to spot wildlife and lavish meals, punctuated with quality time at the pool. 
At Canvas Collective Africa's tented camp, currently set up in a pine forest on Glen Oakes Farm in the Hemel-en-Aarde valley between Hermanus and Caledon, what you eat and when is very important, and around which everything else revolves. That, and when the generator is running.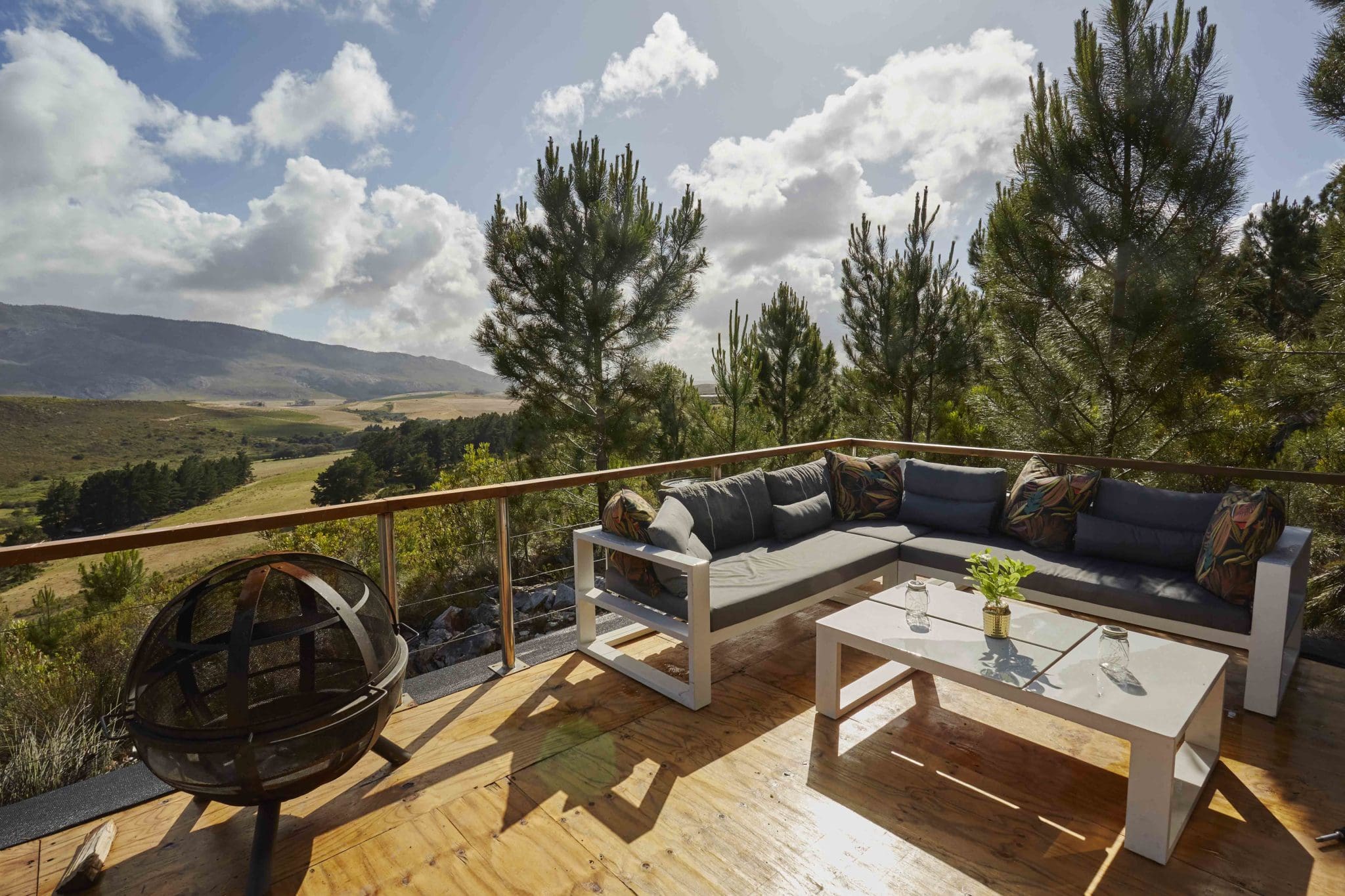 It's funny (odd, not haha) that when you're camping – and I use that word loosely for now, because it doesn't even begin to cover it – the lack of electricity is just not the same as it is at home during load shedding, where it is an annoying inconvenience at best. We swiftly noted the power hours (bracketing mealtimes), and adapted to them. Somehow when you're out in what feels like the middle of nowhere, it's easier to switch off.
There was a distinct and massive difference between arriving and departing. On the way there, I was almost in tears because of the rutted gravel road and the alarming jouncing of my low slung car and what I felt was inadequate signage, eventually reaching a gate which announced I could not pass. A few phone calls later I pulled up in a tense cloud of dust. I was quickly relieved of my bags and shown to the main communal building to "check in". This involved a glass of bubbly and snacks with a spectacular view from the deck, and the road was all but forgotten. I had no intention of returning to it until two days later anyway, and pushed it from my mind.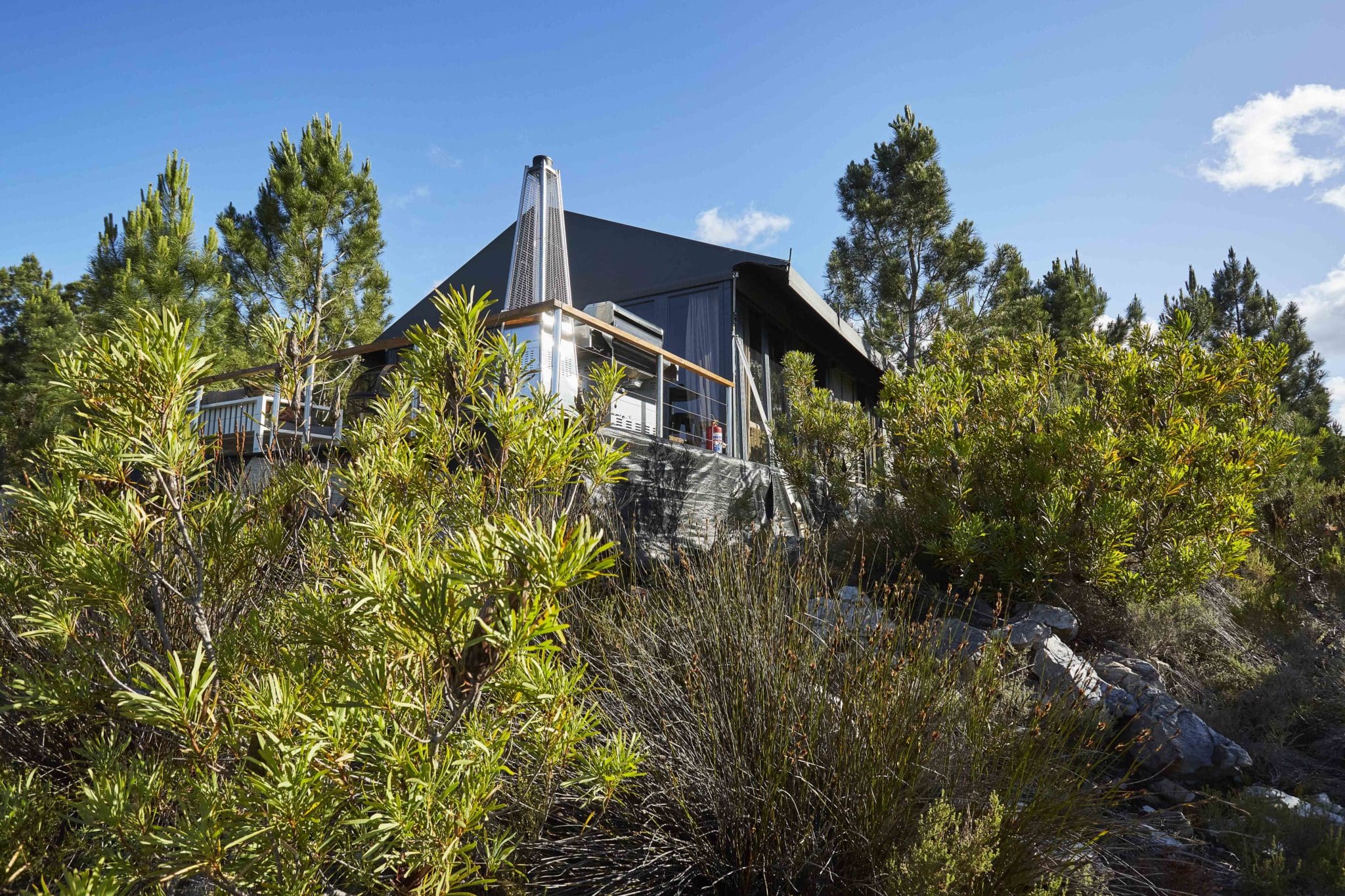 While waiting for my friend Nicole to get there, I chatted to chef Mechell Spann, and all-round superhero Duwayne Pietersen, for whom nothing was too much trouble. I learned that everything in the campsite is brought in and built from nothing, and therefore everything can be moved to other locations. This includes the field kitchen and dining room where meals are served, and where I was currently sitting.
The tents in which guests are accommodated are something else. In one word, wow. They call it a pop-up boutique hotel; in other parlance, glamping. Glamping is a portmanteau of "glamorous" and "camping", and describes a style of camping with amenities and, in some cases, resort-style services not usually associated with "traditional" camping, says Wikipedia, and for that I was deeply grateful.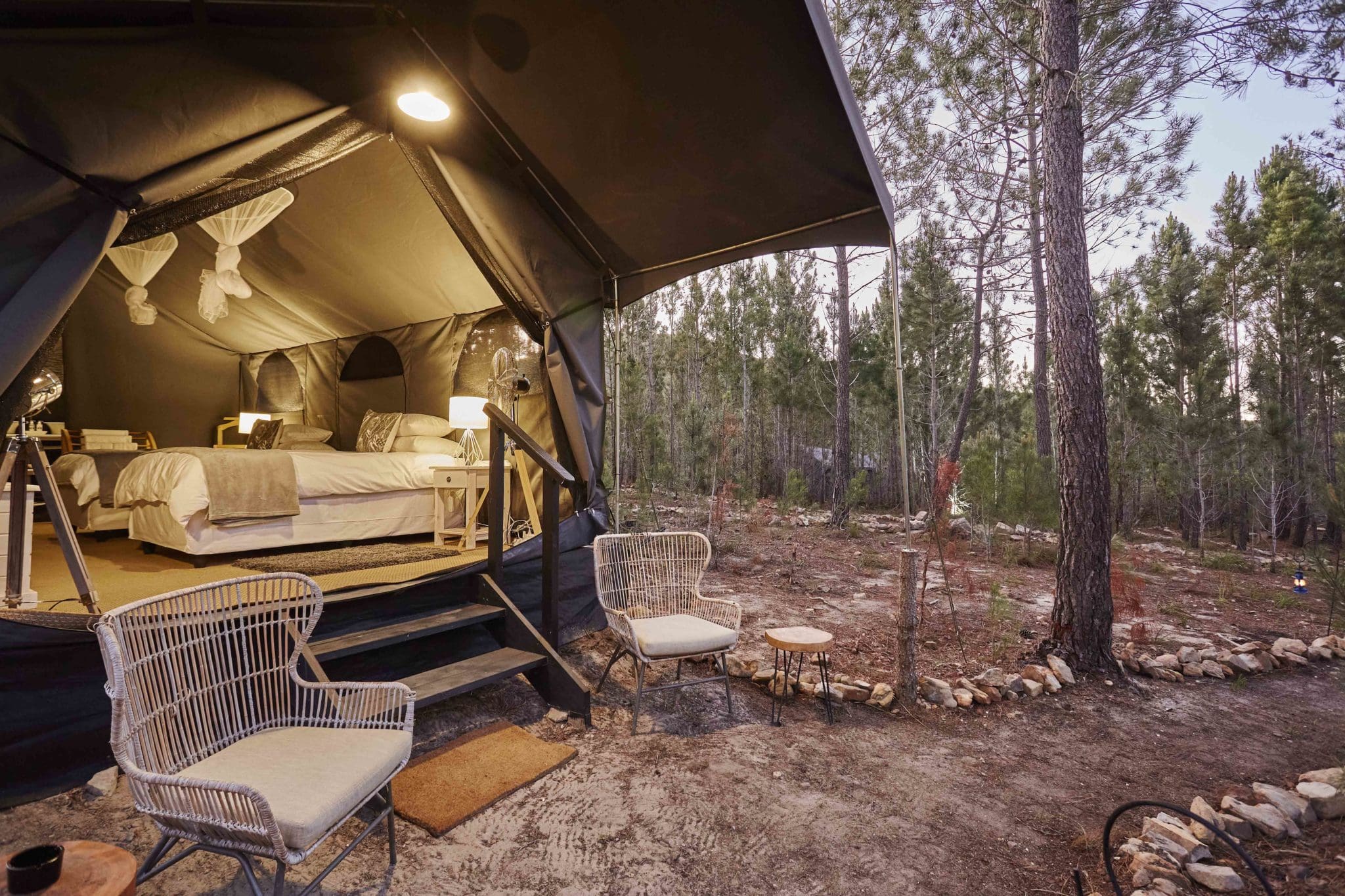 I find it hard to believe there was a time in my life when I went camping, on purpose. I pitched tents in which I had to crouch, slept in sleeping bags and walked to ablution blocks, ugh. I went to trance parties and music festivals. I made coffee on a gas ring in a Kombi. My first outdoor camping experience was during my very short-lived stint as a Girl Guide. It was the very definition of basic, and involved digging and using latrines, and a wooden cupboard hanging in a tree where the butter turned to rancid liquid in the heat. It was for a week, with parents allowed to visit half way through. I begged my mother to take me home but she refused. How I overcame that trauma is a mystery, a triumph of hope over experience.
Obviously, Canvas Collective is nothing like this. It really is like being in a proper hotel, except the walls are canvas. The tents are quite splendid, and spacious. Nicole and I were schedule to share but as (amazing) luck would have it, we were the only guests so we each had our own tent. On the second night, as we sat by the fire in the boma finishing our Meerlust Rubicon 2018 before retiring, Nicole mused that we had perhaps not had the true experience, being on our own. "Different," I replied, because if there had been other guests, that is what we would have known. I suggested we could imagine being super wealthy and having booked out the entire camp for ourselves.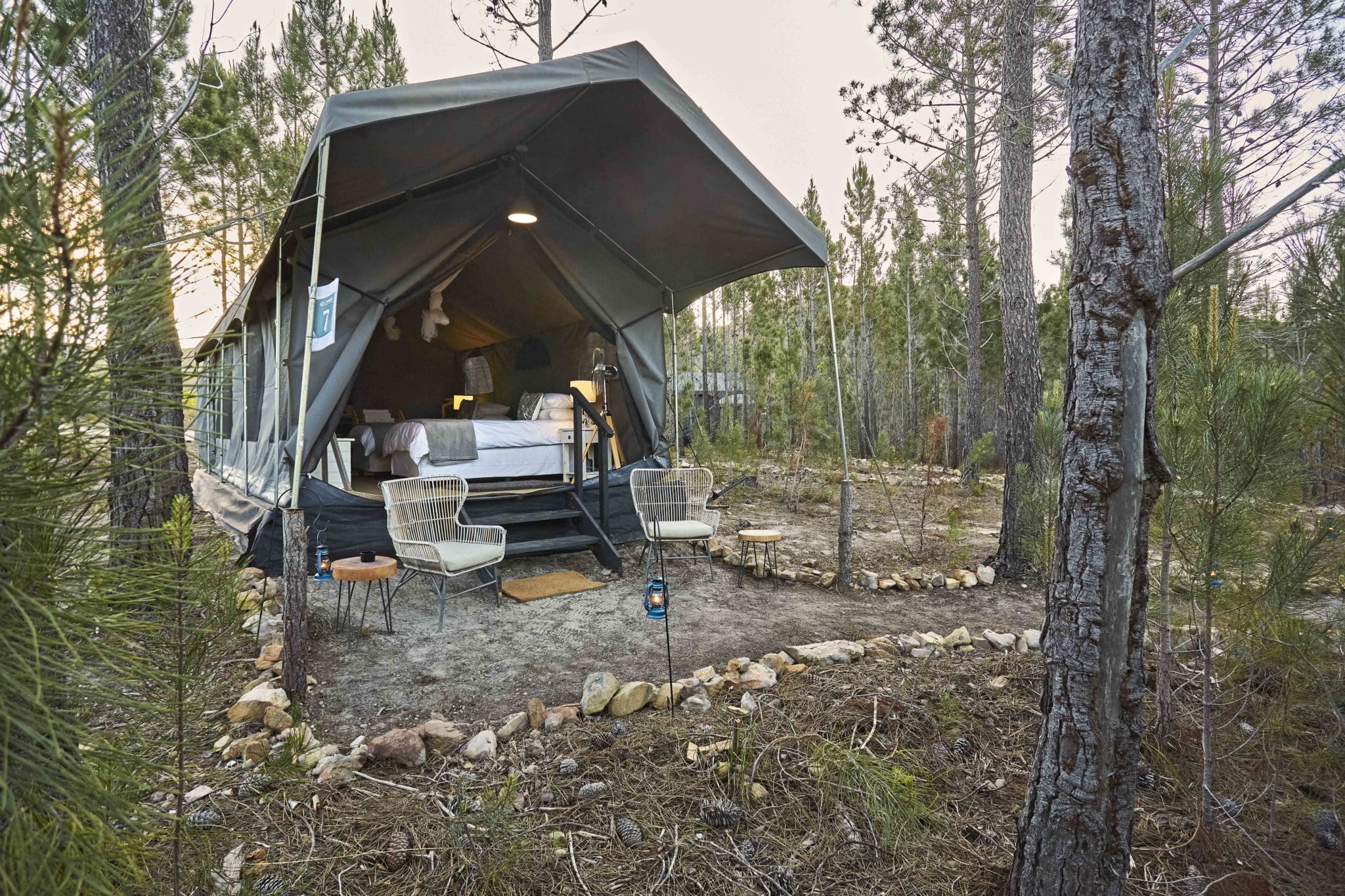 Inside the tent is a double bed swathed in mosquito netting, like a tent within a tent. There is a fan, Nespresso machine, snacks, full length mirror, clothes rail, and…fluffy robes and feet pillows. The en suite bathroom has a shower, two basins, soap, body lotion, face clothes (black for removing make up), vanity kits, and a flushing toilet with which my anxiety had to learn to make peace. There were also the magical, elusive "unicorn" towels – the one between hand towel and bath sheet, fluffy and white, which are necessary for wrapping washed hair.
For the love of all things comforting and indulgent, there is a turn-down service complete with a Sweetie Pie or a Kit Kat. Fresh milk is placed in the fridge for your morning beverage.
So here's the thing. The generator comes on at 7.30am, so what do you do if you want coffee before that? Or if you have never met a Nespresso capsule you like? And honestly, who wants a thimble instead of the decent size mugs they have anyway? It's Duwayne to the rescue. He brings a flask of hot water at the appointed time (also at night for sleepy time tea), and instant coffee (hush). It's the moments like these that make you remember you are "camping". Duwayne is also on spider duty, another consequence of being outside in nature. I only had one, which had me trapped inside my tent for a while, but scuttled away in fright when the tent flap fluttered in the breeze. Duwayne assured me it was harmless…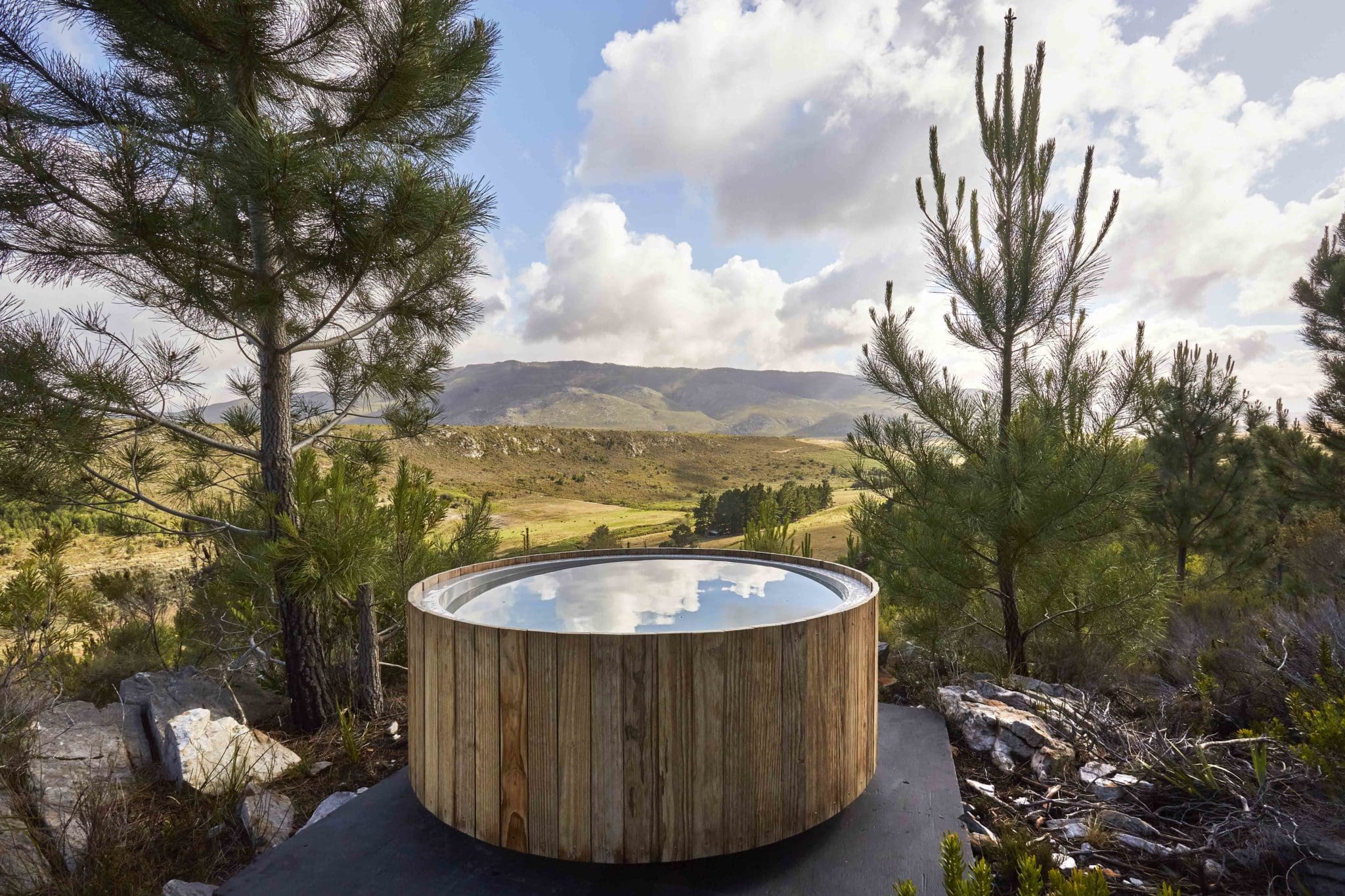 What does one do while in residence at Canvas Collective? Visit wine farms, for a start. There was fleeting mention of a driver who would take guests if they were not inclined to do the dirt road, but I was not in the market for that at the time. The Hemel-en-Aarde valley is rich with wineries and restaurants, and Hermanus is not much farther away. Caledon is in the opposite direction with little to recommend it unless you fancy the casino. If you choose to stay on-site, activities include a hot tub with one of the best views imaginable, stargazing, guided hikes, beer and bread making, and honey collection/bottling. Nicole is an active person and I invited her partly because I knew she'd love to go on a hike, and I was right. 
"Not wanting to bake in the oven of the midday sun, I insisted on an early start to our 10km hike. Duwayne, our ever-obliging and gracious host, agreed to a 7am start," she said. "The stony trail starts almost immediately with a gentle climb. The undulating path, admittedly with more ups than downs, winds through swathes of fragrant fynbos. The views offer plenty of opportunities to stop and breathe, easy to cloak under the guise of wanting to pause and 'take it all in.' 
"We also had plenty of brief spider stops – a series of halts thanks to a spider having spun its web right across the path. In each instance, Duwayne lovingly relocated each web, with both spider and walkers continuing unharmed. The higher we climbed the more the air cooled and after about an hour of walking we reached our halfway point: a magnificent viewpoint above the Klein River lagoon. 
"Standing there quietly, a Mary Oliver quote came to mind, 'Hello, sun in my face. Hello you who made the morning and spread it over the fields…Watch, now, how I start the day in happiness, in kindness.' The route back to the camp, being mostly downhill with long flats, went faster…or maybe our increased pace had something to do with the breakfast we knew was waiting."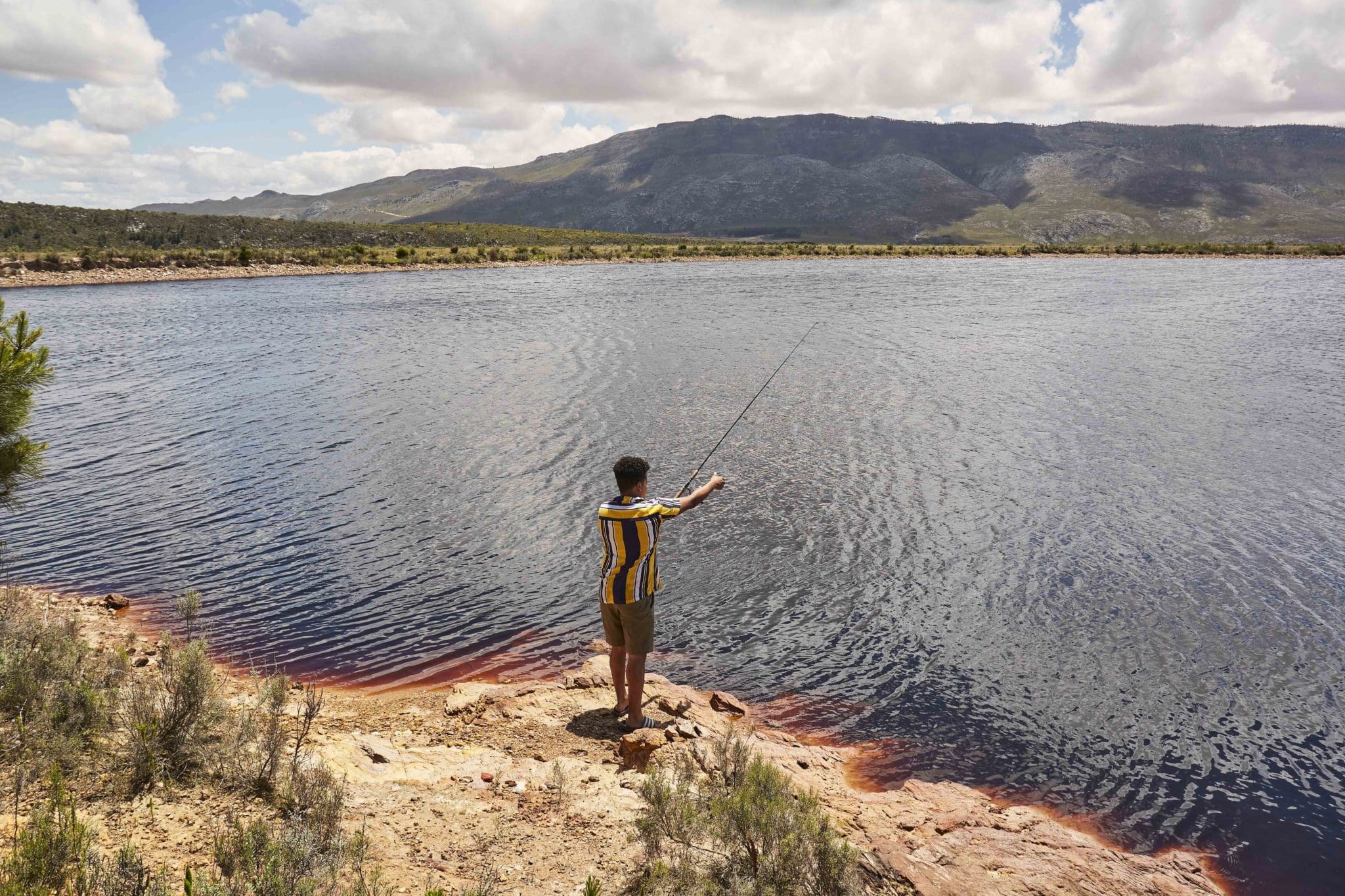 I'm not ashamed to say hiking is not my thing. There's a distinction between that and gentle ambling on flat ground, for which I am game, so I had zero regrets about staying behind to laze in my tent with my book. And nap. I almost went for a record three in a day but sadly did not achieve this. Like my school reports used to say, I must try harder.
Reading, napping, and eating: three of my favourite things all in one place. Mechell fed us like royalty, with three course dinners, Continental breakfasts (I felt obligated to do my duty with the flaky pastries since Nicole is gluten intolerant, shame), eggs Benedict, a bagel bar for lunch, and breakfast in bed on Sunday, complete with mimosas. And when we were bidding our sad farewells, Duwayne presented each of us with a little hessian bag containing padkos – a bottle of water and a chicken mayo wrap easy to eat while driving.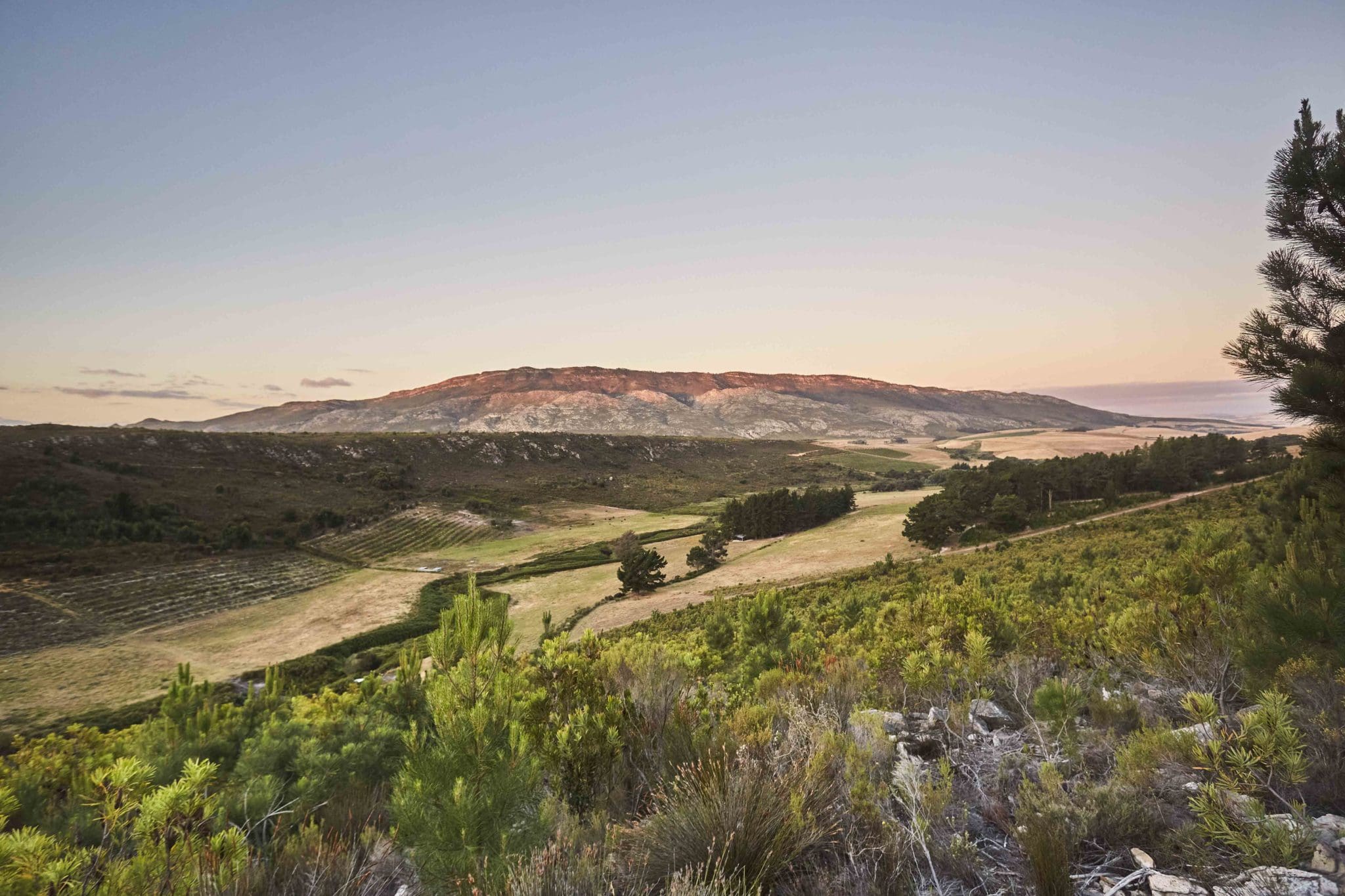 And the funny thing was (again, odd not haha) was that the road out was not nearly as bad as it had seemed when I got there. I put it down to having had two days of utter relaxation and spoiling which had blissfully mellowed me out completely.
As Nicole and I toasted, may this year continue as it began here, at Canvas Collective Africa.
The inclusive rate includes accommodation, breakfast, a delicious lunch picnic hamper, high tea, dinner and midnight snacks to enjoys under the stars. All non-alcoholic and alcoholic beverages (except premium wines and spirits) are also included. Each luxury tent sleeps two adults at an inclusive price starting at R3450 per person sharing (single rates are available on request). Visit the website or book here or email [email protected]
Children over the age of eight are welcome by special arrangement. Unfortunately no pets are permitted as the camp is erected on a farm that support ground nesting birds and other small creatures.
#canvascollectiveafrica