BODY pampering is a necessity, not a luxury – no matter what all those money-saving articles say. I know I am not alone in this belief, but I will tell you the spa and beauty parlour sessions do become more frequent as one gets older…all in the name of maintenance.
Pedicures in particular fall into the "need" category, as opposed to "want". If you've ever seen the dirty cracked heels in a sandal, you'll know what I mean. I can't even with those people. Who are they and who are their "friends" who let them out the house like that? Please, please – do it for yourself, and for the rest of us.
Not all pedis are created equal though. Last week I was treated to a deluxe pedi/foot massage combo at Glasshouse Rejuvenation and not only was it a heavenly hour having my feet buffed and rubbed into silky compliance, but several days later my heels are still soft and smooth. Salon regulars will understand.
If the name Glasshouse sounds familiar, it was previously a men-only salon in Green Point but has now relocated to the Silo District of the V&A Waterfront, and is unisex. You'll find it directly opposite the entrance to Radisson RED, around the corner from Si Cantina Sociale. I'm a big fan of this area and in an example of cause and effect, action and reaction, I'm finding myself there more and more frequently, and for good reason.
Glasshouse is beautifully decorated, and offers the full range of treatments you'd expect – massages, facials, manis and pedis – as well a hair salon. There is even a doctor who can be consulted on things like botox, fillers and mole removal. The layout lends itself to pamper parties, so you can round up a group of friends for an afternoon of sheer indulgence. Any time you're in this kind of situation, you're quite likely to chat to the strangers around you anyway so you may as well have your posse with you. Heck, I am an introvert who suddenly becomes the life and soul of the parlour the moment my shoes come off. I have no idea why; maybe it's a safe environment, or simply the social anxiety that leads one to jabber inanely while getting a wax in one's swimsuit area.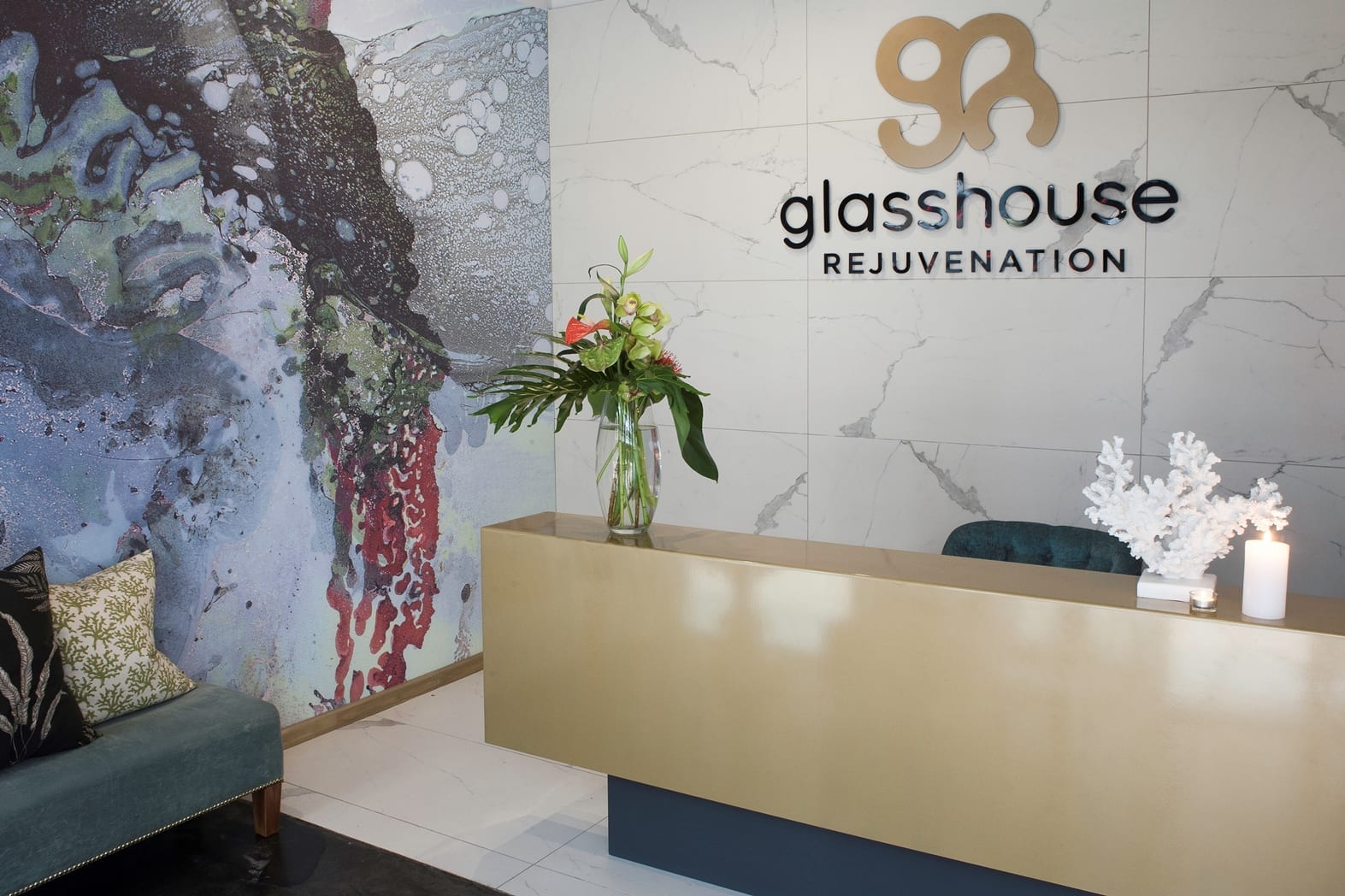 This August, all subscribers to Eat Play Drink Cape Town will be in the draw for the prize of a R2000 voucher from Glasshouse, to use towards treatments of their choice (and there are plenty that fall well within that budget). Good luck!
Glasshouse Rejuvenation is at Shop 5A.3, Silo 5, South Arm Road, V & A Waterfront, Cape Town. For more information, call 021 419 9599 or click here.