EVERYONE says it, but how many actually do it? Quite a lot of people apparently, but I hadn't, nor do I personally know anyone who has, or does so regularly.
"Having dessert first is the same idea that people like to have breakfast foods at night. It is unconventional, but it is fun. It makes you feel in control of life and reminds you not to take things so seriously and how society has presented them to us," writes Victoria La Ferla for Pepperdine University Graphic. Your happiness depends on it, she asserts.
Those who love desserts and all things sweet are probably more predisposed to try this approach to a meal and the attainment of their happiness. I can take it or leave it, and often only taste a small amount, so when I was at Tebaldi's at Temenos in McGregor, I decided to give it a whirl.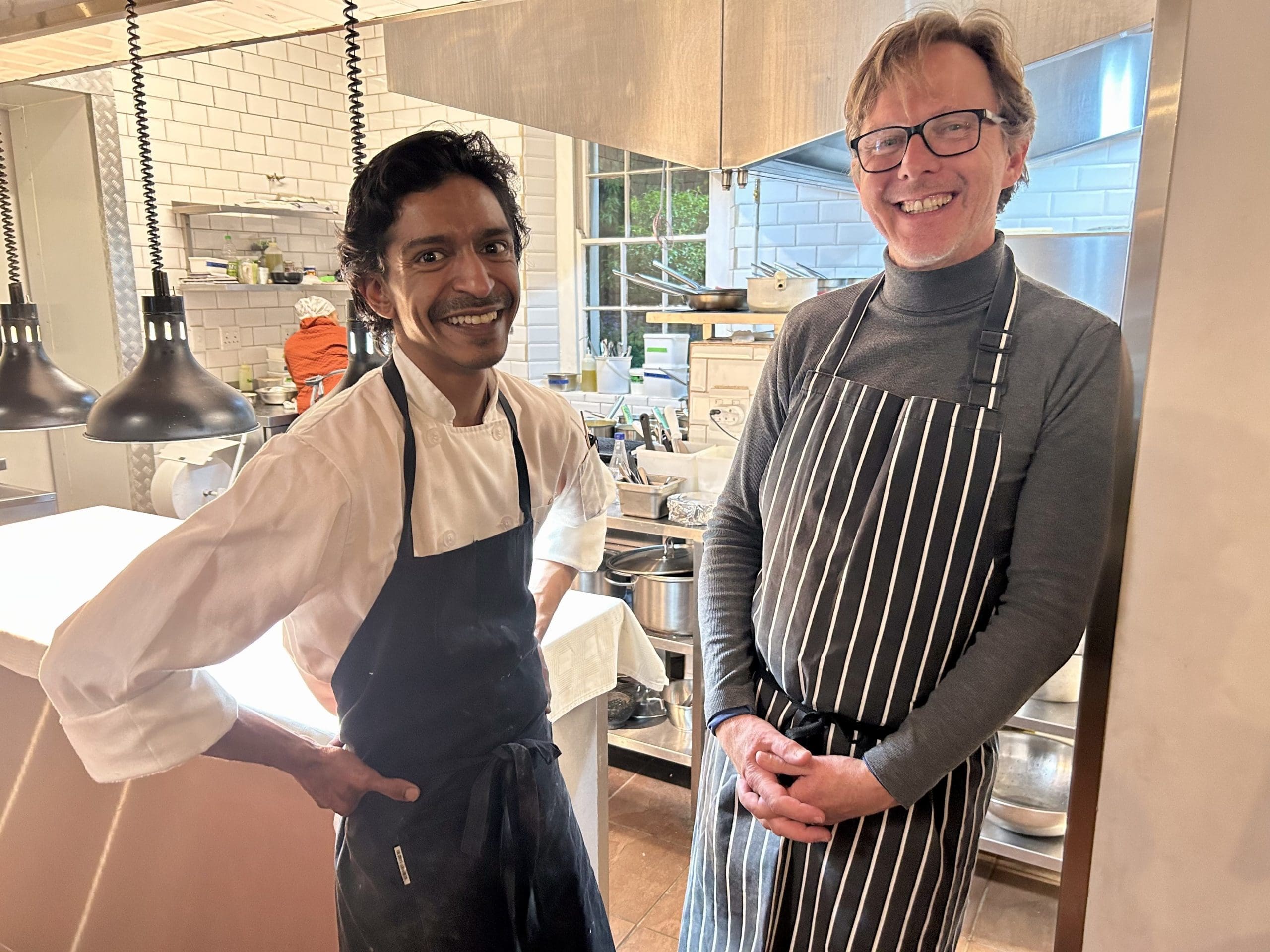 Before I go any further, things have changed there since my visit. Christiaan Campbell, who was running the restaurant, has moved on to Grande Roche in Paarl, and his head chef Luqmahn Cloete is now in charge. He was heavily involved before anyway, with a hand in the development of dishes, and in the kitchen. The menu has no doubt changed, as most small menus tend to do, especially those that rely on seasonal and available produce. So this story will be about what I had. I'd also like to make special mention of staff members Dylan and Shannon, the latter for whom nothing was to much trouble, even lighting the fire in my cottage.
When I arrived at the restaurant I told Christiaan and Luqmahn what I had in mind and they were completely unfazed. Clearly I was not the the first. So I began my meal (after the delicious potato crisps and some wine) with the guava, gingerbread and vanilla custard dessert. I loved that it was not overly sweet, and it was a comforting dish on a cold night.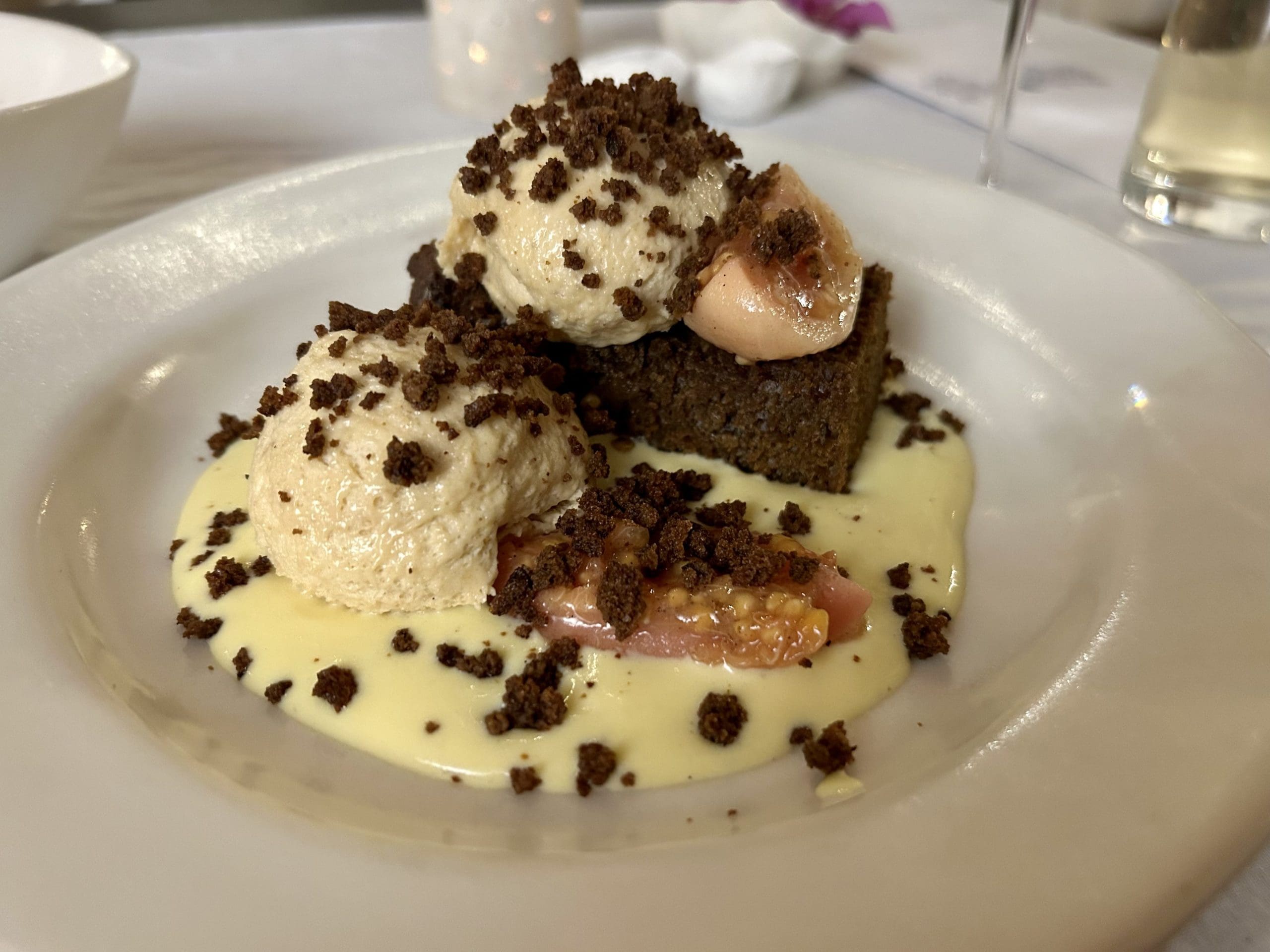 From there, I decided to have two starters: first, seared beef tartare with pickled cucumber, red onion, parmesan and a nest of matchstick fries hiding a soft poached egg. Essentially steak and chips. The second was baked cured salmon trout with roast leeks, apple and kohlrabi. Both were delicious but here's the weird thing – my mind kept going back to what I would have for dessert, even though I'd already eaten it. It's a lifetime of conditioning, to eat all your food and be rewarded with pudding. How can you have any pudding if you don't eat yer meat? It really messed with my head, and I don't think I'll do it again. That box has been ticked.
I spent the weekend at Temenos, so I ate dinner at Tebaldi's both nights; part of the whole dessert experiment was that I hadn't had any on the Friday. I had a fabulously tasty dish of grilled Lainsburg lamb rump kebab with spiced turmeric and mustard seeds, gnocchi, avocado and yoghurt though. And on both mornings, I went to the adjoining Out Of Africa Café for breakfast. It serves light meals and delicious cakes. The cinnamon buns were gone before I got a chance to nab one.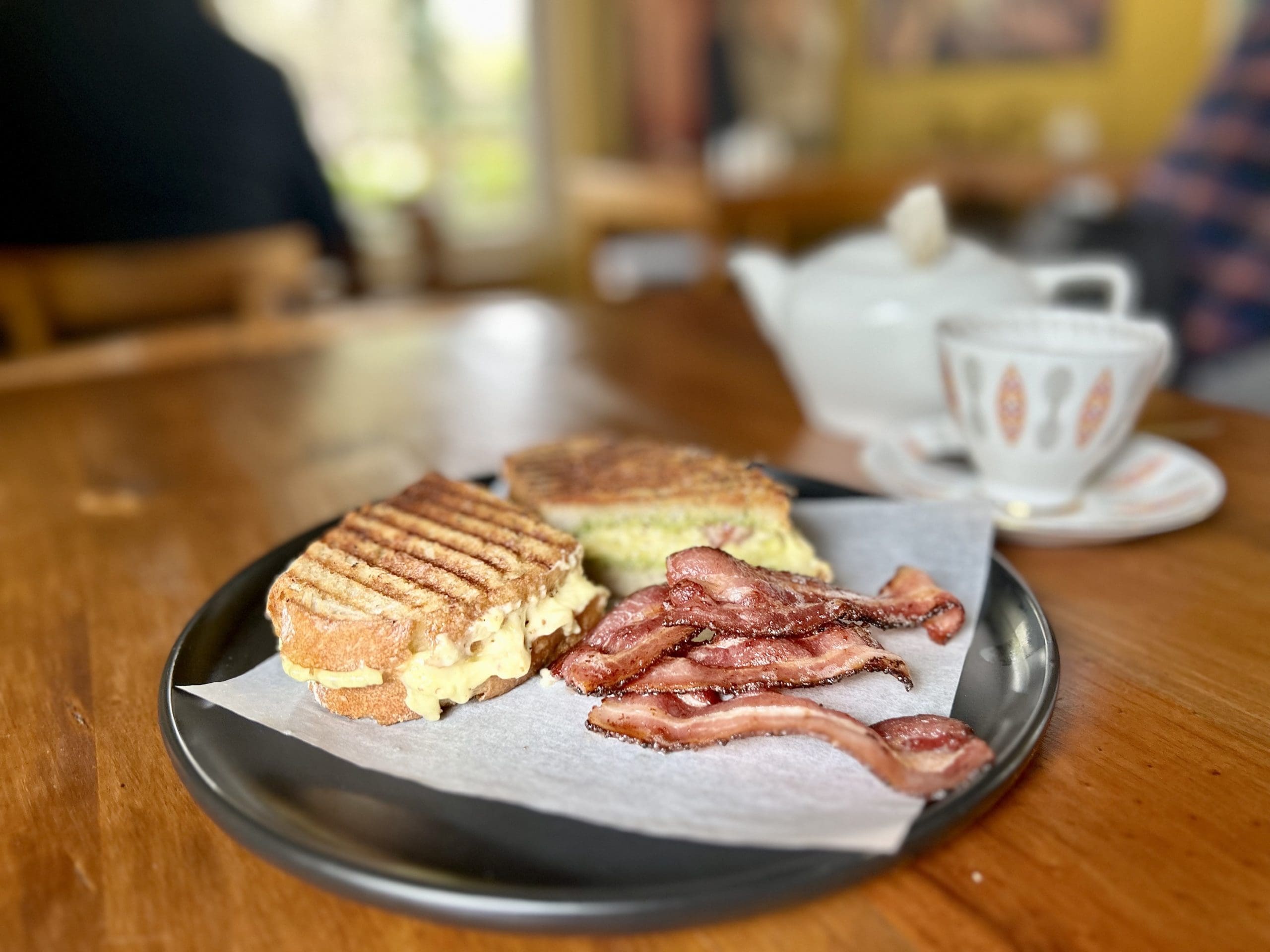 I'm a big fan of the breakfast chip, so the burger with bacon, eggs, tomato and relish seemed to be a good life choice. Unfortunately the patties were sold out (which is what happens when you get up late) but the lovely staff built up an amazing bun for me anyway with plenty of bacon and other things, and I was more than happy. Also, there were chips. The second morning I had the three-cheese toastie with roasted tomato and basil pesto, with (the staff's recommendation) bacon on the side. You simply cannot go wrong with bacon; add it whenever in doubt and there will be zero regrets.
For the record, I support breakfast foods at any time of the day – or night.
PHOTO CREDIT: Bianca Coleman©