IT was an epic weekend of road tripping, from Cape Town to Franschhoek, Franschhoek to Robertson, and Robertson to Swellendam. The routes took me up and down over mountain passes, into green valleys, and through great swathes of golden farmlands as I crossed the country along national and secondary roads…and a few gravel ones too.
There's a lot to be said for the solo journey. For starters, there is no one to argue with about the choice of music whether it's Johnny Cash or Billy Idol's greatest hits. Pit stops – for petrol or a pretty picture – are on your own time and terms; and you can fill the boot of the car with the biggest suitcase. A woman needs wardrobe options, all right? She might also to buy a case of wine or two en route and we'll leave it at that.
Upon arrival in Swellendam, Google Maps delivered me more or less to De Companjie in the centre of town where I met owner Mari-Louise van der Merwe; you could not hope for a more charming and generous host. De Companjie Heritage House is her restaurant and guest house, and high up in the hills, at the upper reaches of her family farm, are the Fazenda cottages – my final destination that day.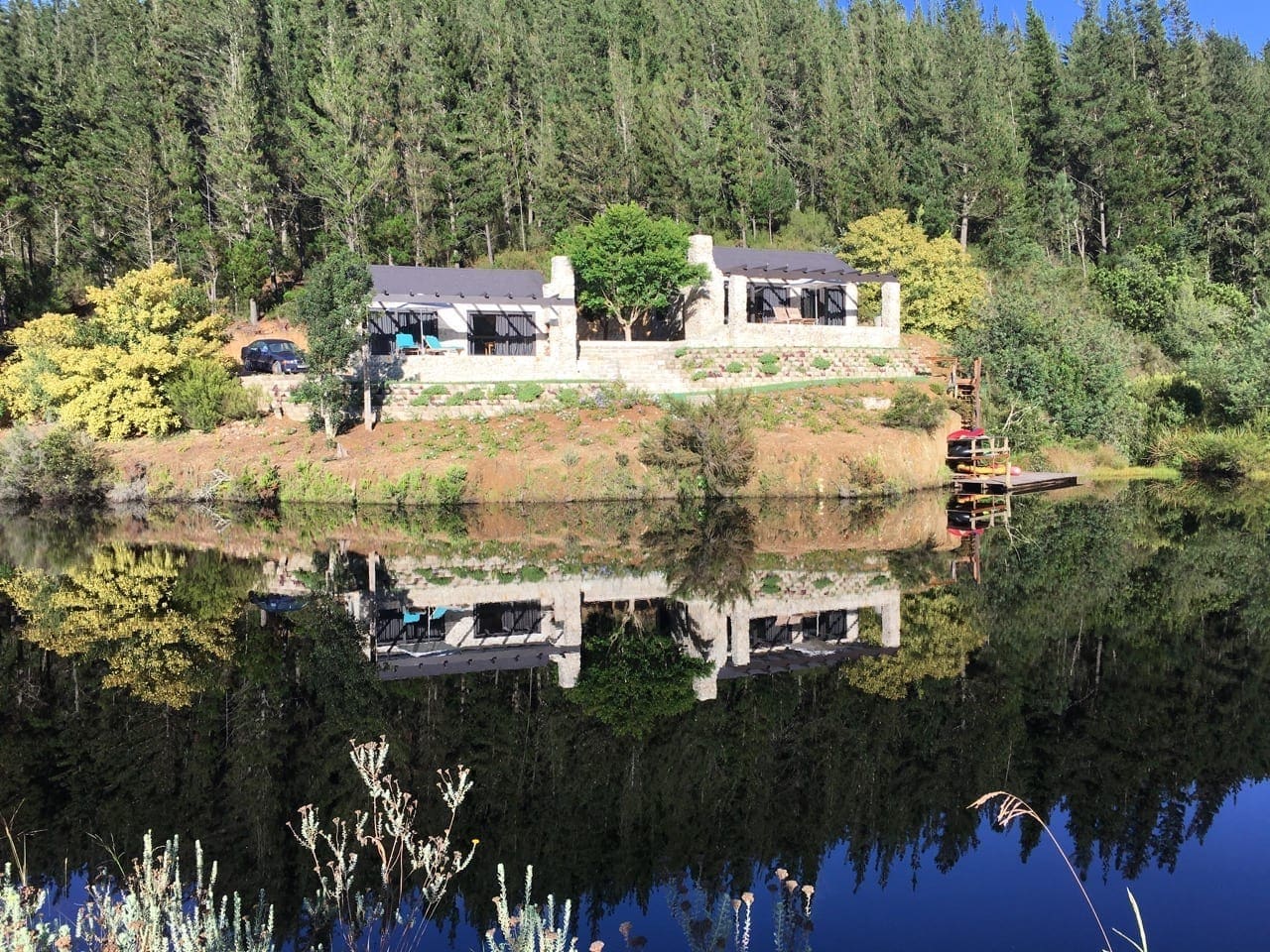 The two tiny stone houses sit side by side on the edge of a dam at the foot of towering mountain kloofs, and offer complete seclusion and isolation. With blow-up canoes at my disposal, I felt I should be picking at a banjo while a mean-eyed yellow dog lay at my feet. Having neither, I revelled in the soothing solitude.
The cottages have been lovingly decorated by Van Der Merwe's hand, and the care which has been applied is immediately apparent in the chic décor details. Just because you're almost in the middle of nowhere doesn't mean you have to sacrifice style.
A wooden table where you can take breakfast is flanked by the kind of chairs you used to sit on at school, while two brightly upholstered retro armchairs invite you to take a seat with the newspaper (preferably this one) and a cup of coffee or a glass of wine.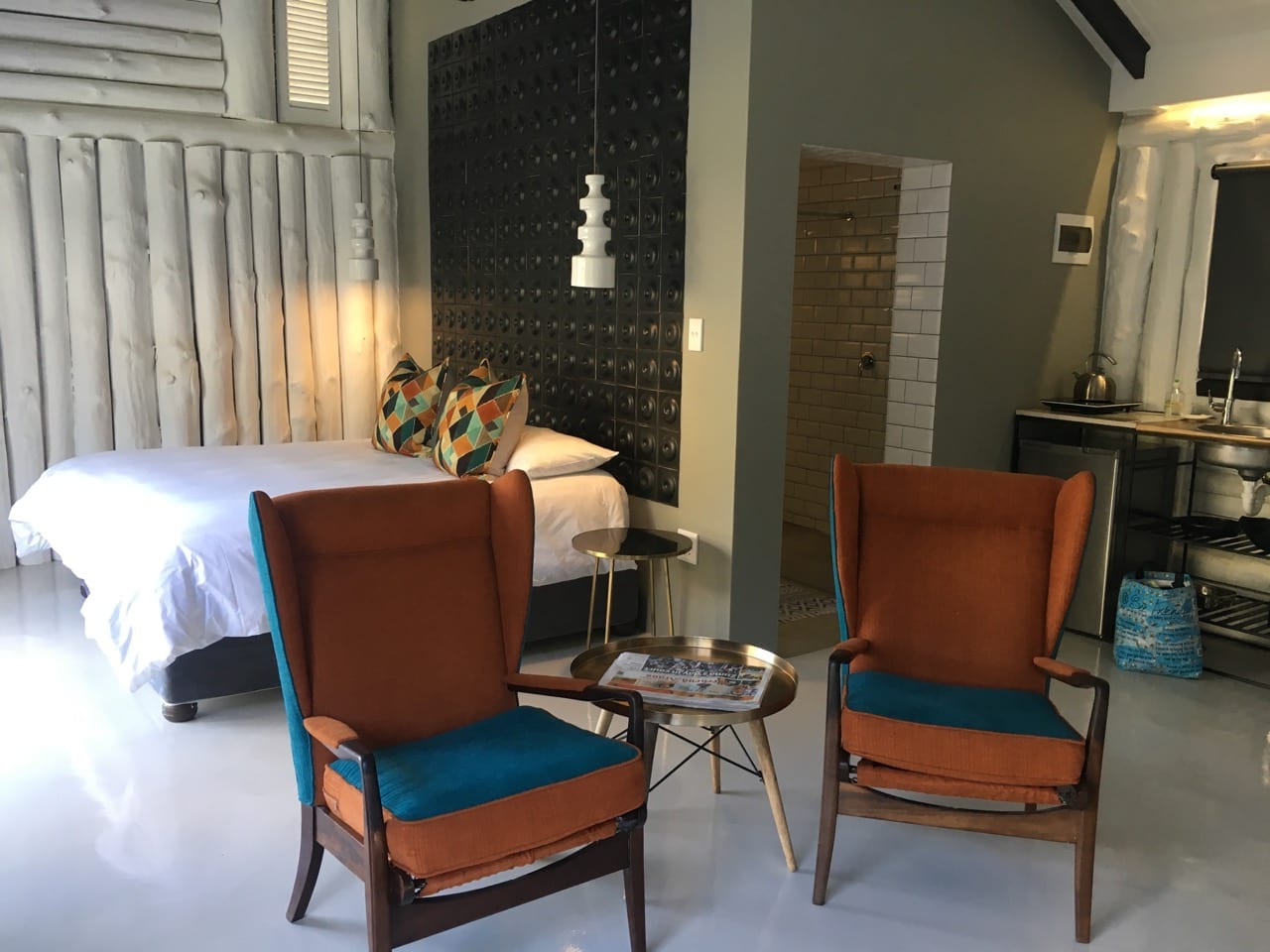 Besides the conveniences like a fan and a coffee machine, a variety of gorgeous and distinctive complementary ceramic items from Railheim in Robertson bring an artistic touch to practical items like mugs and serving dishes, and to the decorative bowl with a golden koi fish perched inside its rim which has no other purpose than to be aesthetically pleasing.
The open plan space includes the king size bed where you can lie to survey the view through the sliding glass doors which comprise the whole front of the cottage, the lounge and dining areas, and the small kitchenette. Despite its size, it has everything you need for a short – say two days – stay. And that's only because of the fridge which can hold only so much; even though you feel you are far from any significant human settlements, Swellendam is a short drive away should you need supplies, or would rather eat out than braai.
I don't need to be told twice that I can make a fire as I consider any stockpile of wood as a personal challenge to burn it all. The built-in fireplace is at the end of the deck which runs the length of the cottage and as such, also provides the same stunning view of the dam – at its glassiest best first thing in the still morning – the surrounding forest and mountains in which contain miniature micro-climates of rapidly-changing cloud patterns. I took dozens of photographs in an effort to capture every moment.
Van Der Merwe had kindly provided some meat for me to cook, which I supplemented with more of my own because extra leftover braai meat is the best, and she made sure there was a jug of fresh milk in the fridge for my morning coffee.
As dusk lengthened into darkness, the songs of the night rose up in an invisible symphony of frogs, crickets and birds. Steak, sausages and chicken sosaties grilled to perfection, I set about stoking the coals back up into flames to keep me company while I contemplated the stars.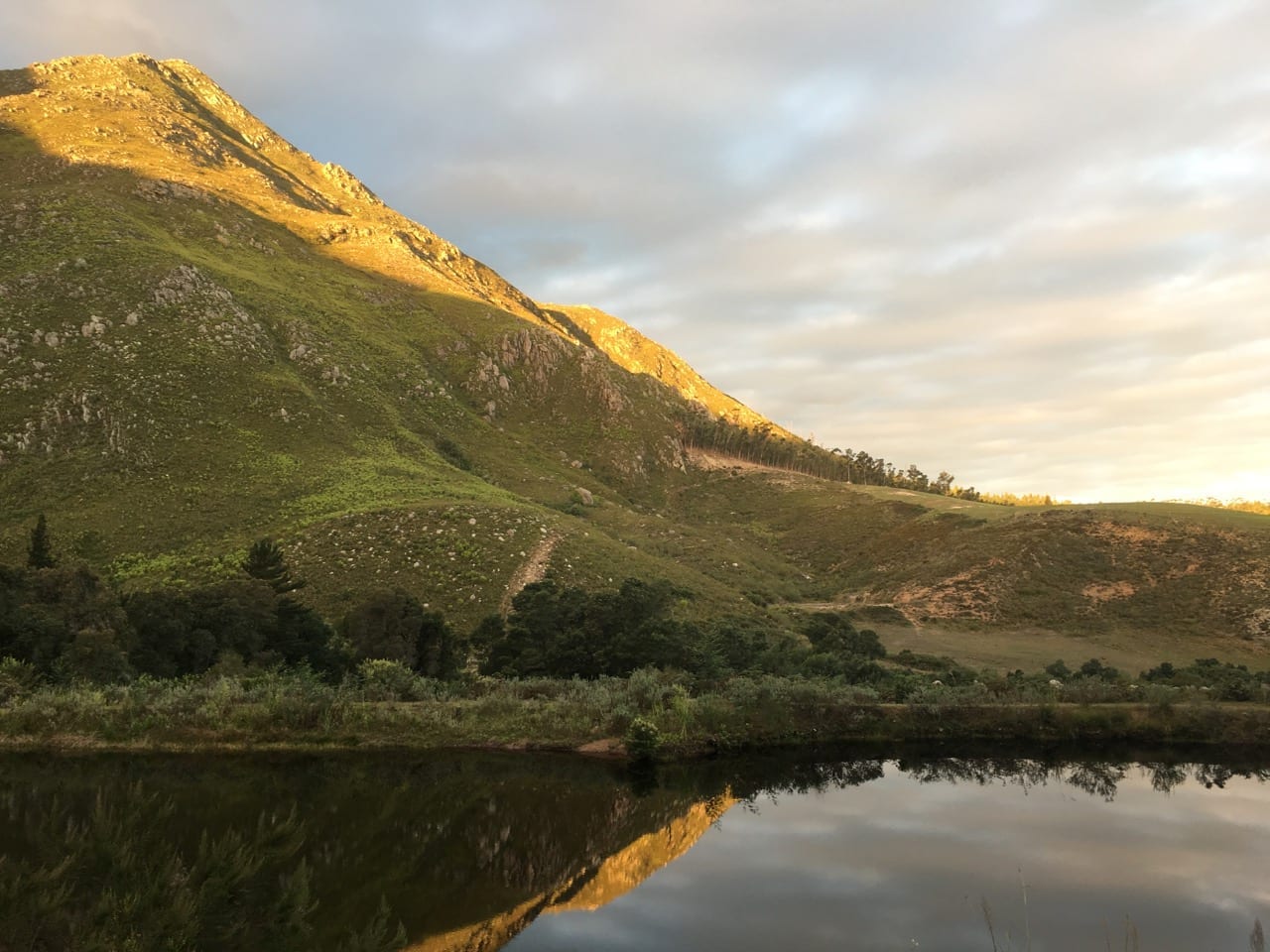 The peace, the quiet (by country standards), the tranquillity – and the time to enjoy it while clearing the head and breathing crisp clean air – are all further ticks in favour of the solitary getaway.
DETAILS:
Price per night: R1950, self-catering
Telephone: 083 446 1123
Email: [email protected]
Website: www.facebook.com/fazendaswellendam/
PHOTO CREDIT: © BIANCA COLEMAN
This story first appeared in Independent Traveller, April 28, 2018