PUTTING a bunch of people together in the kitchen to cook and then sitting them down to share the outcome is a tried and tested way to foster fellowship and friendship. Or, to put it another way, to have a jolly good fun time.
Ginger And Lime has been doing interactive cooking classes at its Peppermint Palace HQ in Fresnaye for a number of years. Owner Denise Cowburn-Levy has now taken another of her homes – the gorgeous Thyme & Tide in Yzerfontein, about an hour's drive from Cape Town – and expanded the concept to a whole lot more people over an entire weekend. I was at the first one last month and this is my story.
While many of the Cape Town-based evenings have a theme – Thai, Mexican, famous guest chef – the weekend was simply titled For The Love Of Cooking. Upon arrival I was shown to my room – without a doubt the best one in the house, with its sliding doors at the foot of the bed which opened onto the wraparound deck looking out over the ocean. There are seven en-suite rooms in this house, which is decorated in pristine white and neutral accent colours which look ever-fresh and never clinical. More guests, and the Ginger And Lime staff, were accommodated down the road in two other houses in The Beach House Collection, Pearl Bay and White Sands.
Thyme & Tide is literally almost on the beach. The steps from the downstairs veranda lead to a path which takes you over soft sandy dunes down towards the water's edge. The design of the house provides many communal areas for socialising while at the same time retaining peace and privacy when you're in your room.
The most important communal area is of course the kitchen. Here we were invited to jump in and cook if that's what we wanted; there is no pressure so if your skills lean more towards keeping wine glasses filled, that's all right too. Pretty much the only "rule" for the three days was to do whatever made you happy. A walk on the beach? Off you go then. A nice little afternoon nap? Absolutely.
As for me, I was there to cook. I've spent a few pleasurable evenings with the team in Cape Town so I could fit right in. Denise and her crew – Almo Geldenhuys (pictured above with some very fine meat), Kim Jordan, Katy Addison, and the fabulous backstage team of Tinashe Murena, Tapiwa Chibatamoto, and Richard Phiri – are simply amazing. Show a bit of willingness and they'll have you roped in chopping, stirring, seasoning and tasting in no time. This is how you learn the ways of the kitchen masters, as well as a wonderful sense of achievement once "your" dish is ready to be served. After photographing it for Instagram of course.
Corks popped and wine flowed, gin and tonics were mixed at the DIY station (trimmings beautifully prepared by me on the Saturday morning, just saying), fires were lit, meat was braaied to perfection, aromatic potjies simmered for hours, salmon was cured with beetroot, recipes were studied, and a tense experiment with frightfully expensive wagyu beef was carried out…with resounding success (and relief). A highlight was Almo's traditional lemon meringue tart (see below) served for dessert on Saturday night. Oh. My. Word. I still salivate at the very thought of it.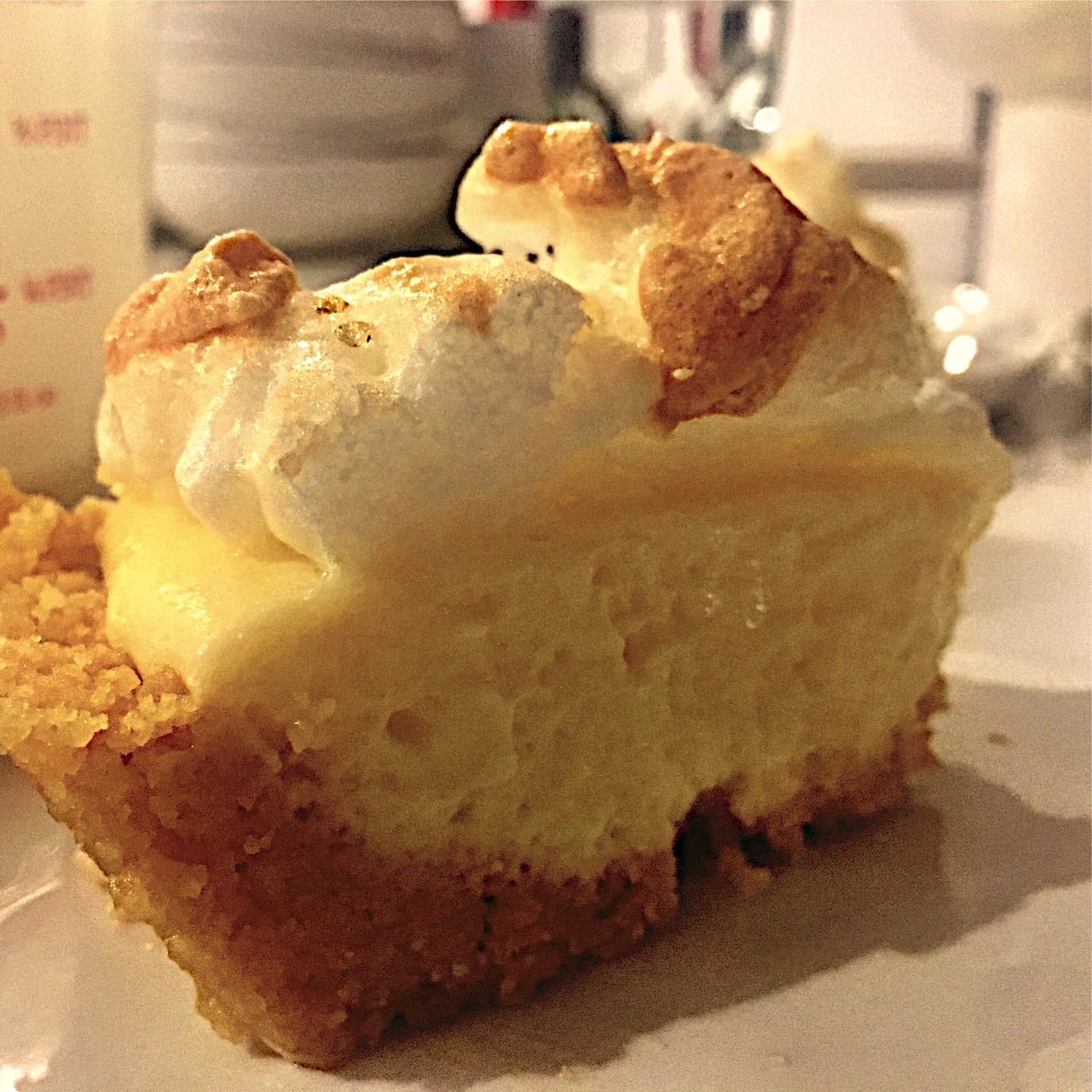 On Sunday, after the brunch feast had been laid out, I asked Denise how she was feeling. "I think it went way better than I ever dreamed it would. I think the buy-in from people and the connections that were made, the openness and sharing over chopping and chatting…I loved that," she said. "It was definitely more than I expected and I would love to do more of these."
These sentiments were echoed by the rest of Denise's team, all of whom commented on the way guests had bonded over the three days, and how much fun it had been – separately and without knowing what anyone else had said. That should tell you something, right?
There are no confirmed dates yet for the next interactive cooking weekend, but keep up to date at www.gingerandlime.co.za, because it will happen; it was just too good not to. There is also the option of booking your own private weekend for a similar experience. For more information on the houses, go to http://beachhousecollection.co.za
PICTURE CREDIT: BIANCA COLEMAN
This story first appeared in Independent Traveller on June 2, 2018