A CAREFULLY considered collaboration between executive chef Christo Pretorius and head sommelier Gregory Mutambe and their respective teams, the just-launched Journey Through The Cape tasting menu at Azure restaurant at 12 Apostles Hotel & Spa combines five of the Western Cape's renowned wine-growing regions with five courses of dishes created to represent those regions.
We visited the hotel for the very first presentation of this menu, preceded by bubbly in the presidential suite (life goals) and beautiful sushi in the Café Grill. We arrived in Azure just in time for a spectacular sunset (see above).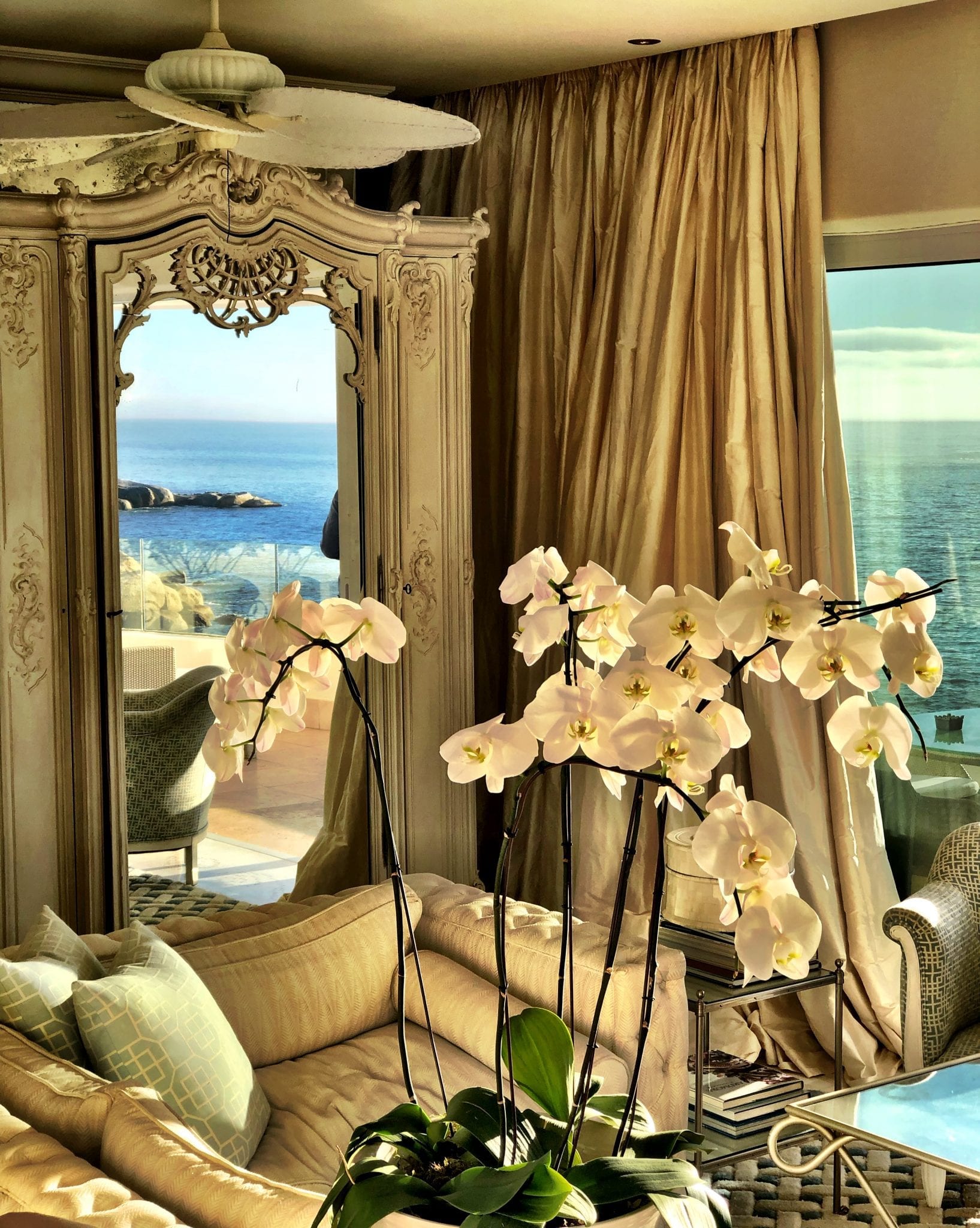 Journey Through The Cape is available with or without wine; the former is recommended because Gregory has put together some superlative pairings, and food and wine together really is the entire point of this menu; if you're not aware of the connections between them, the staff will be happy to explain.
The first region is Hemel-en-Aarde, renowned for its Pinot Noir. However, there is more to the valley, namely the Bouchard Finlayson Sauvignon Blanc Reserve 2017, which has just been released. It's no secret I'm not a massive fan of Sauvignon Blanc, but this one…it's absolutely ridiculously gorgeous. It must be because of the "undercurrent of spice and flint notes which add complexity to the fruit bowl of flavours, including fig, lemon zest and passion fruit, all integrating on a long finish". It was served with Cape Atlantic Fruit de Mer – yellowtail tuna tartare with saffron mussel cream, a Saldanha Bay oyster, edamame beans, pickled sea lettuce spaghetti, and an oyster and watercress emulsion.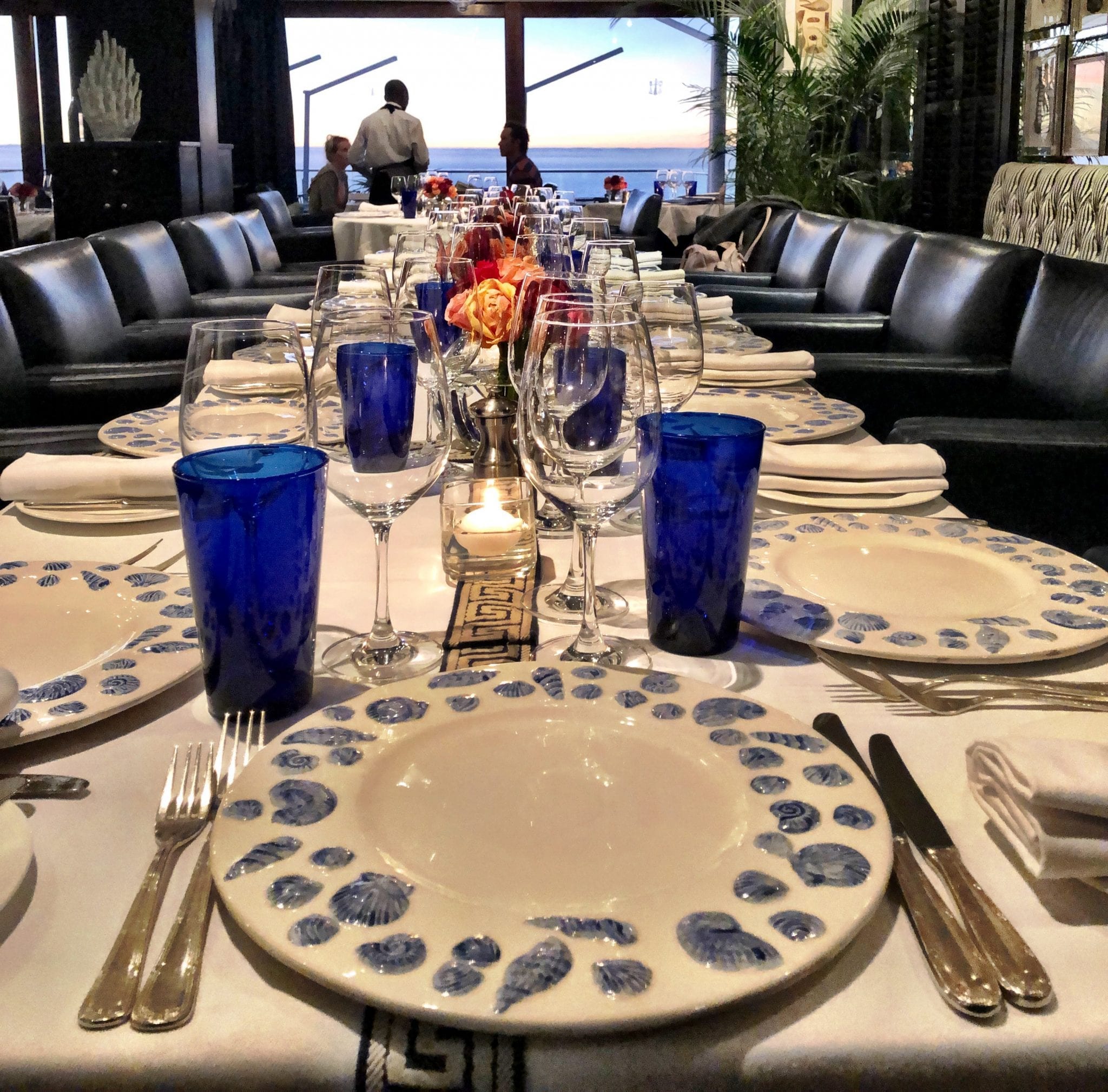 Course two was rooibos smoked ostrich with blackberry vinaigrette, mushroom ketchup, pickled red cabbage and toasted walnuts – a surprisingly rich and opulent dish. The Cedarberg Sustainable Rosé did its bit to balance this. As much as the Sauvignon Blanc had seduced me with a bit of gentle foreplay, the 2017 Kaapzicht Skuinsberg Cinsaut (read more about the spelling alternative here) took the evening all the way to third base. Hailing from Stellenbosch, it was served with crispy Joostenburg duck breast with confit duck leg arancini, tenderstem broccoli, baby bok choi, slow roasted tomatoes, soy shiitake mushrooms – all swimming in duck broth.
The penultimate course was Moroccan lamb loin with harissa BBQ glaze, spiced aubergine purée, cucumber and tomato salsa, baby marrow, turmeric and sultana cous cos, chermoula and almond cream. The wine was Super Single Vineyards Mount Sutherland Syrah 2015. To be honest, we were beginning to flag a little by this point, but all agreed it was because of the extra sushi earlier; portion sizes are generous enough for any appetite, and not over-filling for the more modest eater.
Under normal circumstances, I can, maybe, sometimes employ enough will power to decline dessert. However, Christo had described this one before we began, and I don't think I was the only one who was holding out for this home run. Three words: apple caramel cheesecake. If that's not enough to make you salivate, Christo explained the apples are roasted until they burst. Then he adds to the dish vanilla bean, caramel crème, vanilla délice, toasted almond crumble and burnt apple gel. Basically, an adult version of a toffee apple that is lot kinder to your teeth. The whole splendid affair is finished off with Paul Cluver Riesling Noble Late Harvest.
All that was left to do was bask in the afterglow. The tasting menu is R825, or R1300 a person with wine. For more information, click here.
PHOTO CREDIT: BIANCA COLEMAN ©