HAUTE CABRIÈRE boasts one of the most unique views in Franschhoek, making it a popular winelands destination year round. The farm is nestled at the foot of a majestic mountain, and serenades the sunset daily.
The Tasting Room has extended its hours until 6pm to celebrate the golden hour. The addition of a tapas-style small plates menu to the Tasting Room's offering is a perfect accompaniment to the range of wines and Méthode Cap Classiques. Think Pierre Jourdan Brut with fresh oysters, the iconic Chardonnay Pinot Noir with Huguenot cheese croquettes, and Pinot Noir Réserve with crispy squid and paprika aioli. The small plates menu will be served on the terrace from 11am to 6pm Mondays to Saturdays during season, giving guests the opportunity to linger a little longer while taking in views of the valley.
The Cellar Restaurant is now also open for lunch and dinner on Mondays, making lunch available seven days a week, and dinner Mondays to Saturdays. Chefs Nic van Wyk and Westley Muller start to bring a lighter touch to the menu making it perfect for summer. Favourites include malt-braised short rib with parsnip purée and nettle cream, trout escalope with buttered asparagus and hollandaise, and a gold leaf chocolate glazed mousse. The Sunday Feast celebrating traditional family lunch, which was originally launched for winter, now becomes a permanent addition to the menu. Guests are invited to sit back and enjoy a hearty meal, making it the perfect end to the weekend. The Feast menu is R370 a person and includes Haute Cabrière and Pierre Jourdan wines.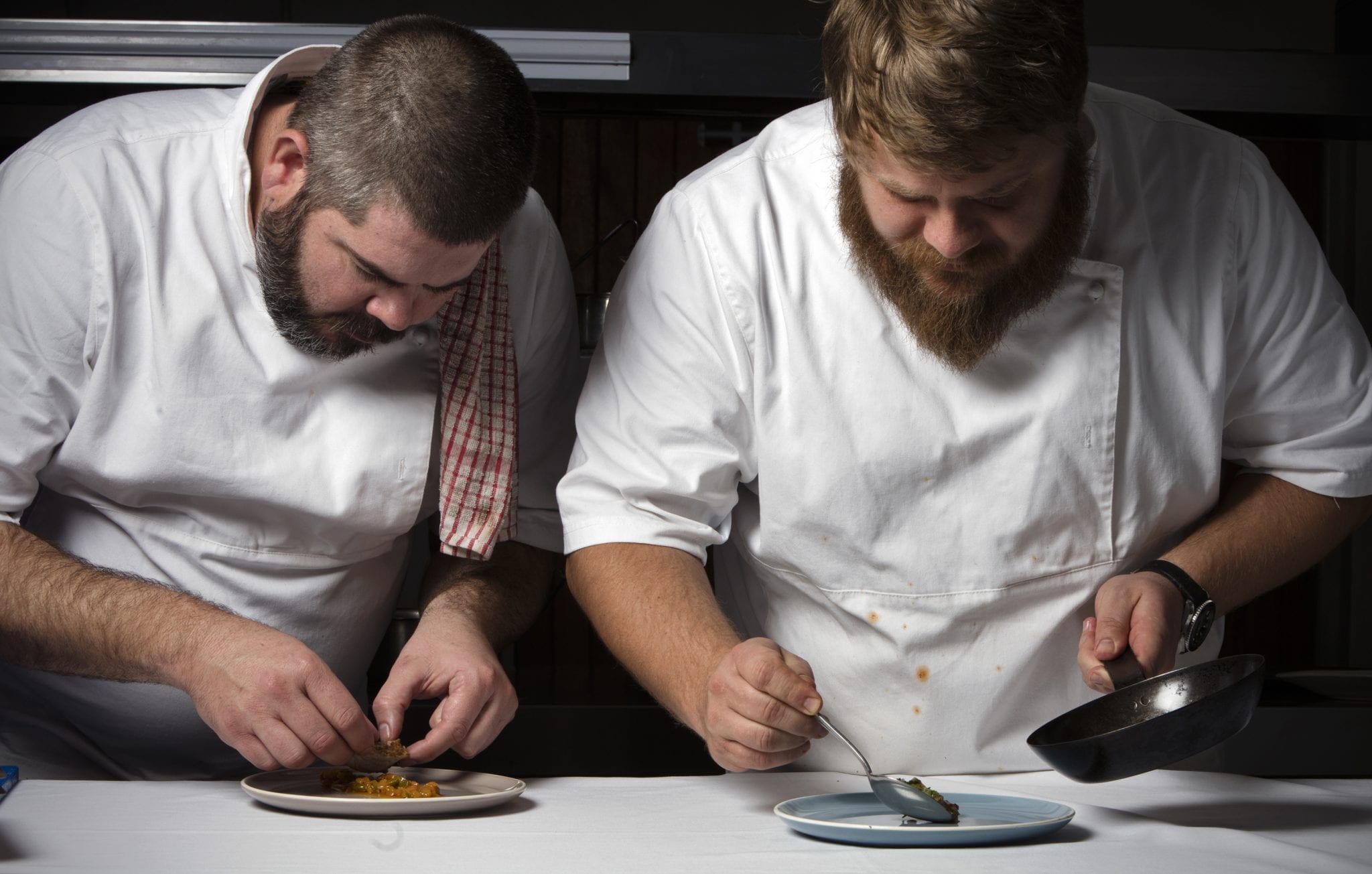 With a rich history and terroir, Haute Cabrière has been specialising in wines made exclusively from Chardonnay and Pinot Noir since former cellar master Achim von Arnim launched the brand decades ago. Many pioneering moments have been celebrated at the winery, with 2017 marking the launch of the maiden vintage of Chardonnay Réserve, which is available for sale from the Restaurant and Tasting Room.
Haute Cabrière Cellar Restaurant and Tasting Room are on Franschhoek Pass (Lambrechts Road), Franschhoek. The Tasting Room is open Mondays to Fridays, and Saturdays and public holidays from 10am to 6pm, and Sundays from 11am to 4pm. Until May 2018, the restaurant is open for lunch seven days a week from 12pm to 2pm and for dinner Mondays to Saturdays from 6.30pm to 8.30pm. For reservations and enquiries call 021 876 8500, email [email protected] or click here.