A TRUE labour of love some 18 months in the making, Sandalene Dale Roberts's book, The Inside Job, is a masterpiece of art and design, while simultaneously paying tribute to the acclaimed group of restaurants born of her husband Luke's creative culinary seed, and the many members of the teams at The Test Kitchen, The Pot Luck Club, The Shortmarket Club and the recently opened Salsify At The Roundhouse and The Commissary.
It's a hefty linen-bound tome – it weighs in at nearly 2kg on my kitchen scale – that will grace any coffee table and earn you uber-cool points with your family and friends. While a showpiece and a conversation starter, you only have to turn a few pages to realise just how gorgeous it is.
A visual treat of photographs, page inserts and foldouts, The Inside Job is a tactile experience. It goes a lot further than that, though. There are "handwritten" excerpts from Luke's diaries, recipes – for food and for cocktails, and quotes from team members that pull no punches; this is not just an inside job, but an inside story, a spotlight held up to what goes on behind the scenes at restaurants while at the same time highlighting what it means to be a part of this extended work family, with personal and intimate details of their private lives.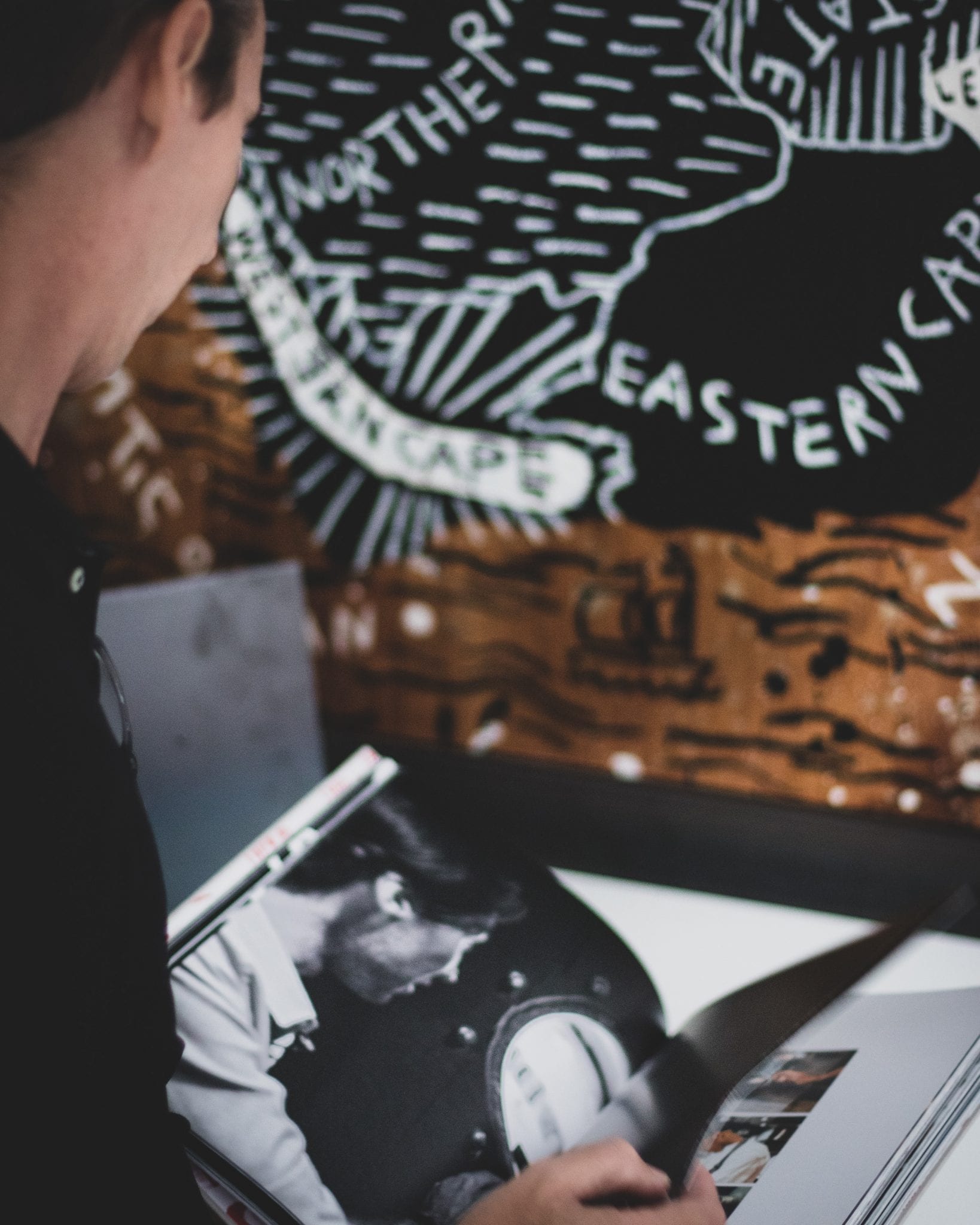 It's frequently amusing too. Tawanda Gobvu aka T-One says the funniest thing that has happened was a guest saying he couldn't eat mushrooms so he'd have a mushroom sauce instead. Staying on the topic of mushrooms, Val Strydom says: "My favourite dish is the seasonal mushrooms at TTK – a perfect example of how a dish doesn't need to be complicated to be delicious."
Without these amazing people, she and Luke would be nowhere, said Sandalene at the launch, held at The Test Kitchen with canapes and cocktails from recipes in the book.
While thanking everyone involved and saying it was about them and not her, Sandalene dropped this anecdote: "I was so embarrassed when Luke sent a recipe to one of the designers and he headed it 'idiot-proof chickpea fries recipe'," she laughs, "so these are recipes you can make at home and they will actually work. We really wanted something functional."
Luke echoed the sentiment, promising home cooks they'd be able to replicate these dishes.
"When you undertake something so massive it's quite an accomplishment to complete it and I'm still, 10 years on, trying to get mine off the ground!" he commented on his wife's achievement.
Sandalene is a designer of interiors, fashion, furniture, and most fundamentally, of ideas. In collaboration, the Dale Roberts are the minds behind the restaurants, combining their skills in and out of the kitchen to create memorable dining spaces where food and décor reside in harmony.
Conceptualised by Sandalene, The Inside Job is illustrated by Lawrence Moorcroft, a veteran illustrator (who worked on the Beatles Yellow Submarine video, The Pink Panther and Tintin among others), the book was designed and photographed by Janine Egger and Leopoldine Lichtenstein of Common Instincts, who were excited to push the boundaries of their fields.
"I think Sandalene has captured the essence of the brand. The people make the brand and make the special experiences that our guests enjoy. This book is about the people that make it happen. It's a snapshot of a time and place that is so dear to me," says Luke.
With a limited number of prints, The Inside Job is available exclusively at all LDR & Co restaurants for R977.50.
The Test Kitchen, The Old Biscuit Mill, 375 Albert Road, Woodstock, telephone 021 447 2337.
The Pot Luck Club, Silo top floor, the Old Biscuit Mill, 375 Albert Road, Woodstock, telephone 021 447 0804.
The Shortmarket Club, 88 Shortmarket Street, Cape Town, telephone 021 447 2874.
Salsify at The Roundhouse, Round House Road, Camps Bay, telephone 021 010 6444.
The Commissary, 88 Shortmarket Street, Cape Town, telephone 021 422 2902.