IT took all of about two minutes of oohing and aahing as I skipped around the massive two-roomed suite at Belmond Mount Nelson before I understood completely why so many famous people choose to stay here.
There is such an understated, gracious sophistication about the property. The deluxe suite in which I stayed is decorated in soft muted tones of cream, white, and dove gray, and filled with more amenities than you can imagine. A vase of fresh white roses may not be an amenity exactly, but it was noticed and appreciated.
On the desk was a box filled with all the relevant literature (in-room dining, a booklet about a walking tour of the garden and so on) as well as useful goodies like bookmarks, luggage tags, and postcards to brag to your friends.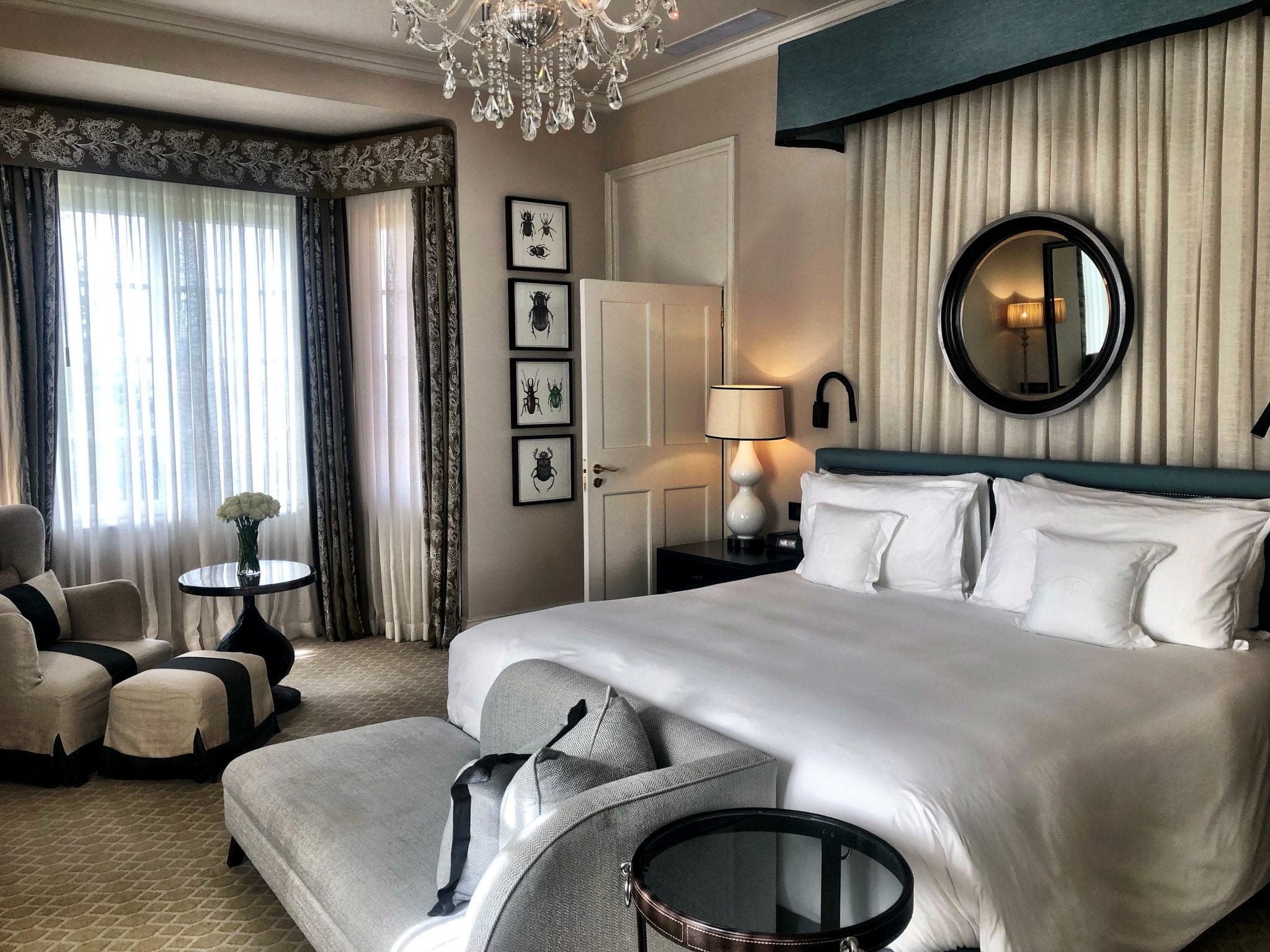 Eco-friendly recyclable Beauty Without Cruelty vegan approved Charlotte Rhys products are used throughout. During my travels I've become a huge fan of the brand, and while becoming familiar with the lotions and potions, the little spray bottles of pillow scent on the bedside tables at turndown was an extra surprise.
There are two types of robes – thick and fluffy, soft and light – and slippers of course. I was booked for a heavenly afternoon of treatments at Librisa Spa after checkout and was wondering if there was a bag of some kind in the wardrobe I could use for the necessary items I would take with me. I was very excited to discover a sturdy paper carrier with ribbon handles. "Look!" I happily texted my friend, who is fortunate to be a regular guest at the hotel. "Go look again," she replied. "There is a hessian one too." And so there was.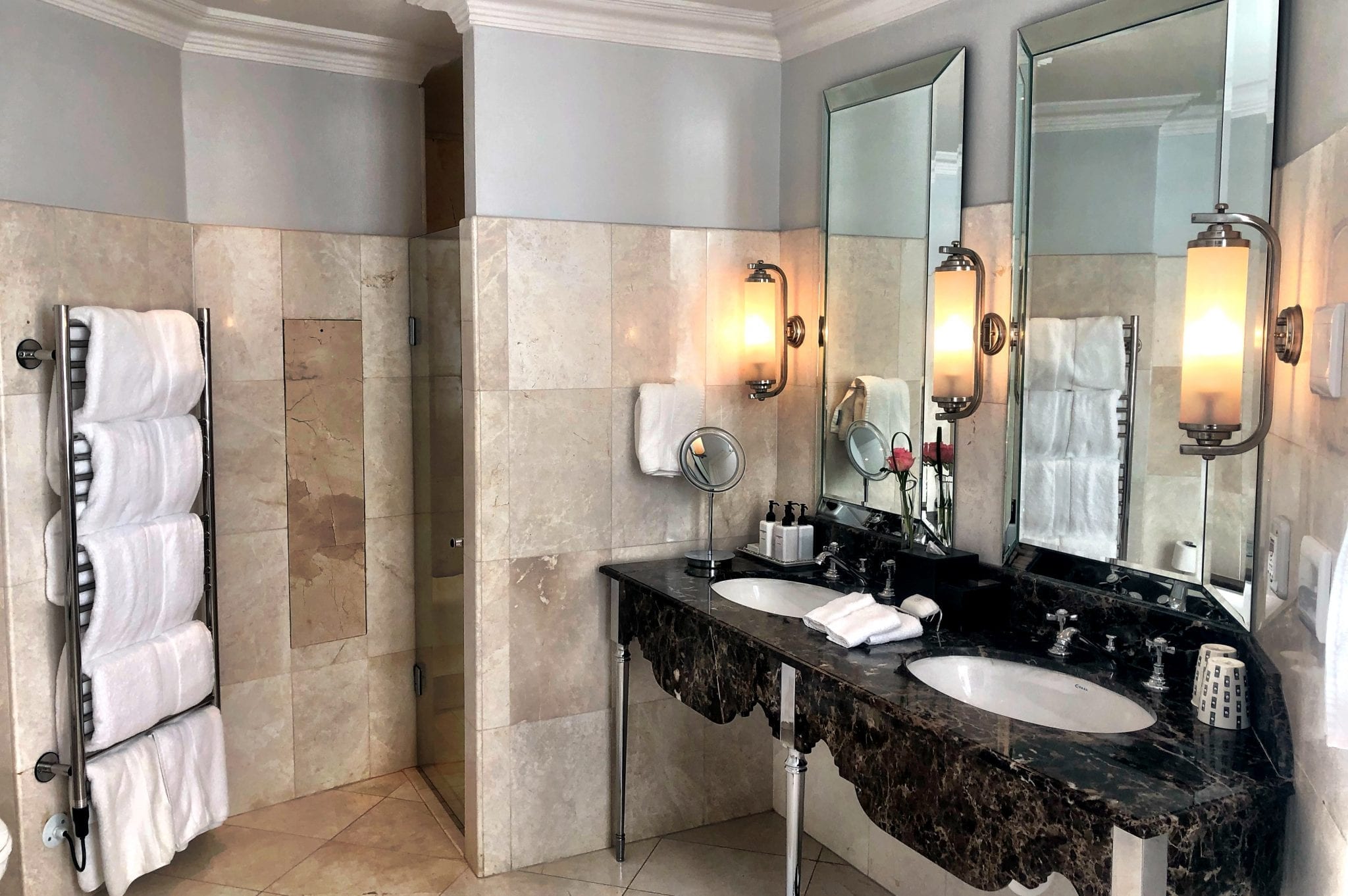 "Am I allowed to take it? I wondered. "Absolutely," she said. "If not, they would have said 'if you like this, you can buy it in our gift shop'."
Sound logic, but nothing in the room had such a sign so I could well have nabbed a whole lot more, but I like to believe I am a classier guest than that. The pens though are fair game, and this hotel has great ones. It's the little things that count, I always say.
We made the unadulterated most of our staycation in this Grand Dame of hotels. It's celebrating 100 years of pink all through 2019, having first been painted this colour at the end of World War 1 in November 1918.
The afternoon was dedicated to an apparently endless high tea with the bubbly from our suites. As the cork popped, I remarked that other guests might wonder who these two fabulous women are. Our waiter said if they asked, he would tell them he is not at liberty to say. And this too is why the celebs love this place. As long as I've had a relationship with the hotel, it has always maintained the ultimate in discretion. No names are ever dropped – although us mortals do spot them from time to time so it's no real secret Charlize Theron has stayed here, among many others. I once nearly greeted Iain Glen (Game Of Thrones) like an old friend whose face I couldn't quite place. Such are the times in which we live.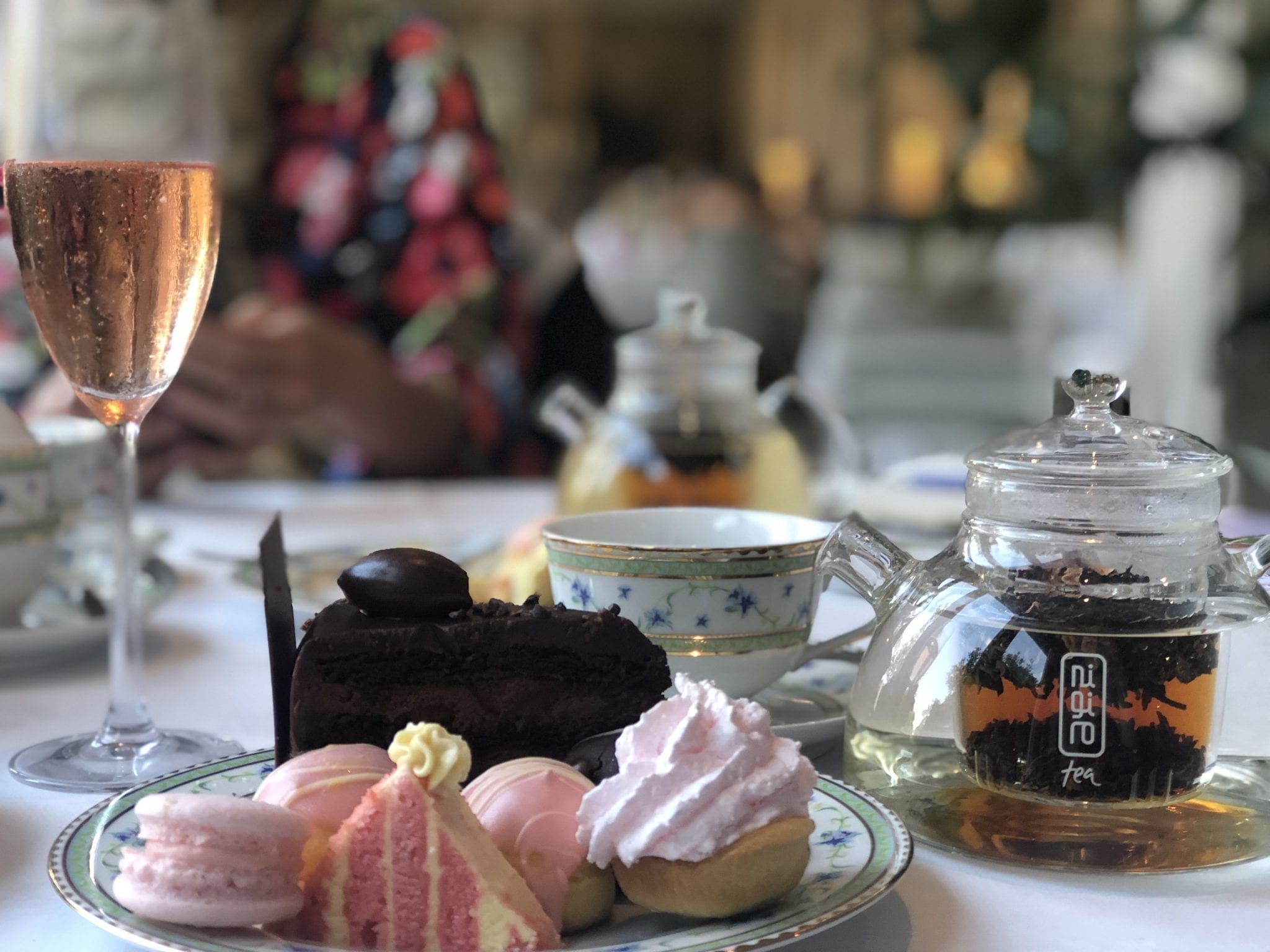 After a late breakfast from the lavish buffet in The Oasis the next morning, which includes oysters and bubbly – because why scrimp on the luxury here? – we adjourned to Librisa Spa for magnificent facials and massages. Afterwards, we whiled away the afternoon in what they like to call their conservatory but I like to think of as a very posh olden days sanatorium where you can languish in a peaceful room in your robe and sip herbal tea with your bran muffin, while you read your book.
While it's the preferred destination for travellers from all over the globe, this winter Belmond Mount Nelson is offering three fabulous overnight packages for South African residents. If you've ever wanted a taste of the true luxury that accompanies a night at this iconic hotel, this is the perfect opportunity.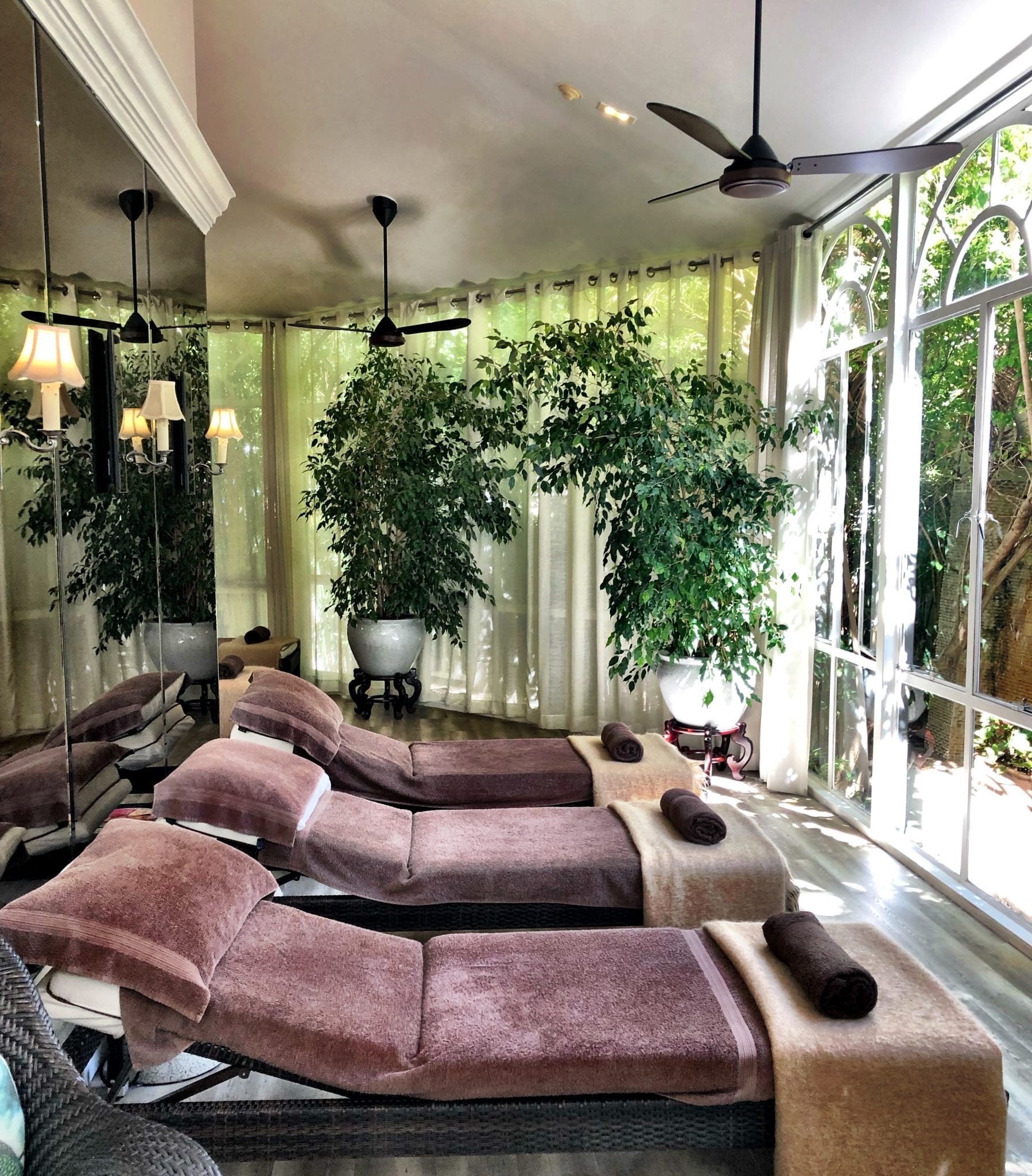 Me Time includes a lavish six-hour spoil-yourself immersion at Librisa Spa; In The Pink begins pink macarons and profiteroles along with a bottle of crisp Le Lude rose bubbly when you arrive in your room; a three-course dinner in the Lord Nelson Restaurant; and a farewell gift of Mount Nelson's special blend of tea, with pink rose petals. The Epicure stay in a suite includes a five-course dinner for two at an intimate chef's table restaurant in the heart of the hotel kitchen.
Valid from May 1 until October 31, Ts&Cs apply. Rates are from R5 950 to R3900 per room for two people sharing. Additional nights for all packages are R2900 a room. Call 021 483 1733 or email [email protected] more information.
THE LOWDOWN
Address: 76 Orange Street, Cape Town
Telephone 021 483 1000
Email: reservations.,[email protected]
Website: belmond.com
This story first appeared in Independent Travel on April 20, 2019
PHOTO CREDIT: BIANCA COLEMAN ©