THIS is a story about how we travelled around the world without leaving the comfort of our table at Gåte restaurant at Quoin Rock in Stellenbosch.
The multiple-course affair is available in a pared-down version for lunch, and an ambitious 14-course dinner, beautifully complemented by the farm's wines. Head chef Nicole Loubser – who has worked at La Colombe, The Test Kitchen and the Michelin-starred JAN in Nice – and her team have created a playful, fine dining menu with elements of molecular gastronomy.
There was no menu (it will no doubt have changed by now anyway) but we were guided by our waiter Skye, with Bongani eloquently providing the wines and their stories.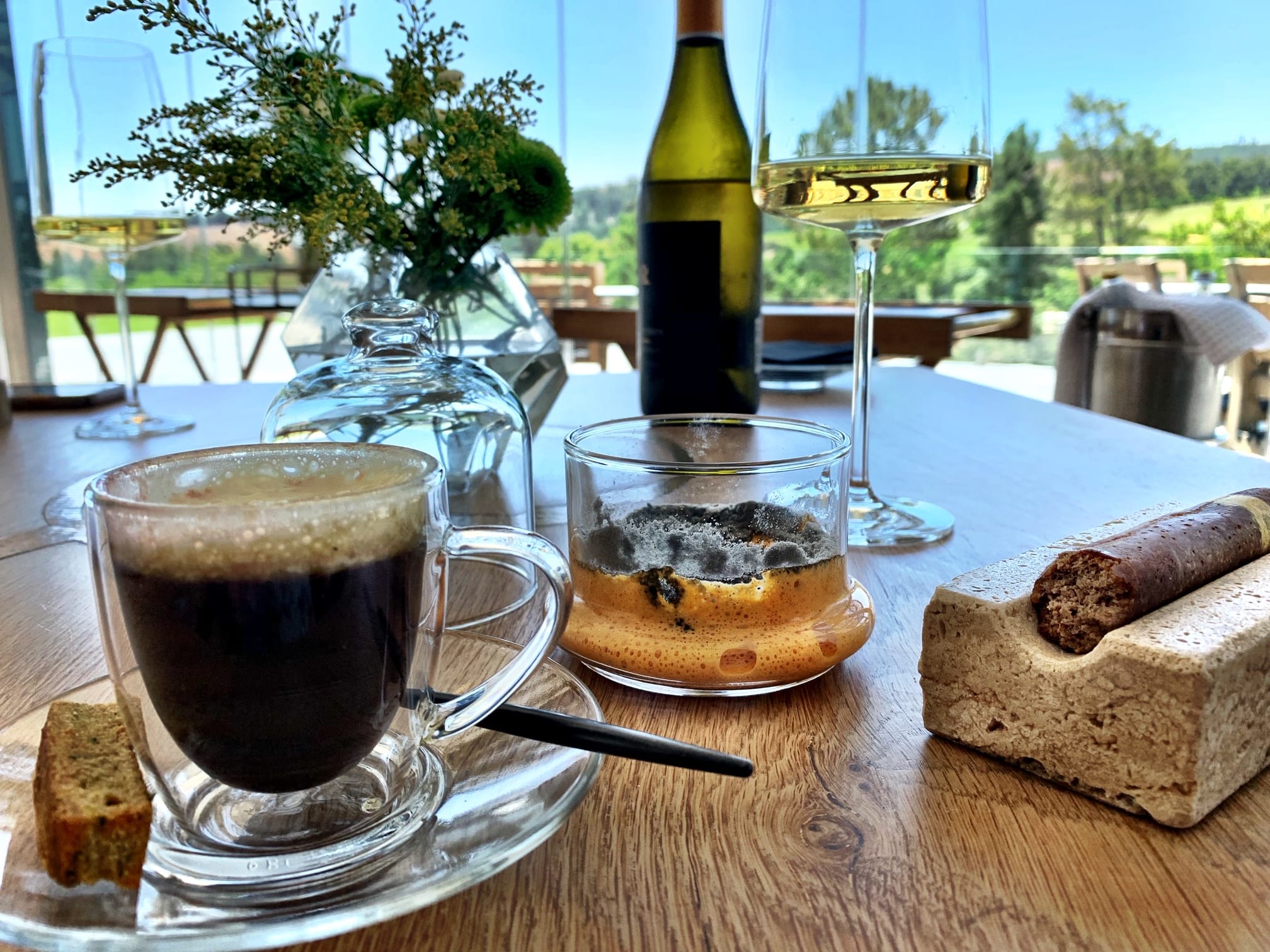 As with many a journey, this one began in the airport lounge. Skye set the scene for us as we were presented with glass cups of what appeared to be coffee, an intriguing glass container, and a cigar. Of course, none of this was what it seemed, and I'm loathe to spoil any surprises for future diners so let's leave this course at that. I will tell you that under the glass dome which is lifted with a cloud of hickory-scented smoke, there is paprika espuma.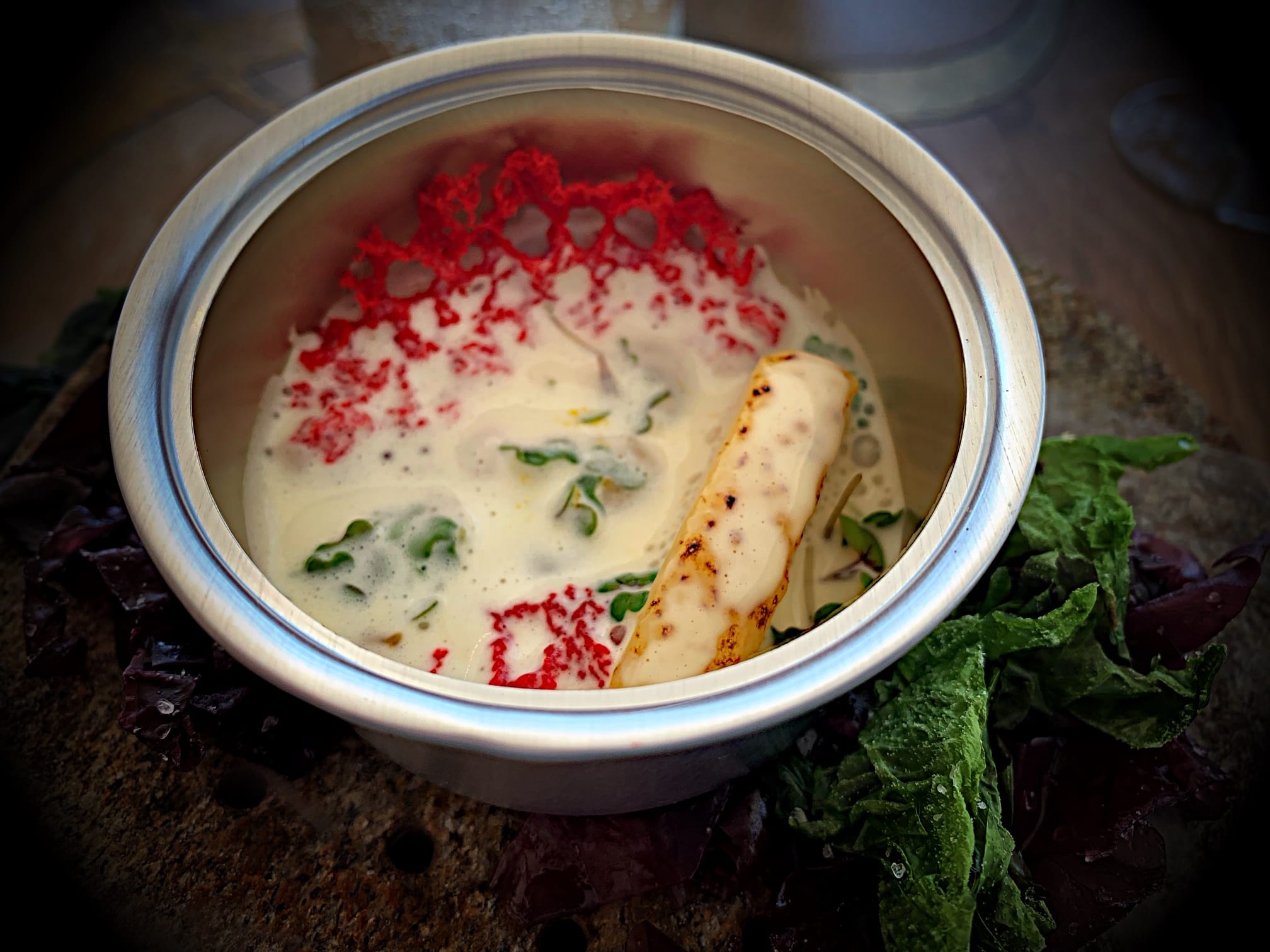 The next course is meant to represent the visual aspect of Cape Town and Table Mountain falling away below you as your plane takes off on its way to Italy. My friend had a West Coast oyster with bacon dashi cream, orange blossom foam, lacto fermented peach gel, caviar emulsion, compressed green apples and caviar. I, being allergic to oysters, was served a familiar sealed tin (homage to La Colombe no doubt) in a cloud of dry ice. Inside was grilled Emmenthaler, thyme espuma, smoked tuille and compressed apples.
Once we "arrived" in Italy, the dish was a not-so-simple caprese salad. It contained the required elements of tomato, basil and mozzarella, presented in mostly unidentifiable forms. Under a frozen dome decorated with shards of tomato meringue, which was melted with a basil oil and whey dressing, were baby tomatoes (one being stuffed with buffalo mozzarella), and tiny pearls of olive oil and balsamic vinegar. To mop up the sauce were airy chunks of basil cake (the kind you make in a mug in a microwave, thank you MasterChef Australia for teaching me that). This was my favourite dish of the meal, for its flavours as well as its creativity.
The country of inspiration for the next course was Austria: Karoo lamb belly croquettes with Stanford cheese crisps and foam, cranberry gel, and red cabbage and beetroot. According to my notes which I always tell myself I'll be able to read and understand later (which is a bald faced lie) we drank a 2015 award-winning Shiraz.
The next course took me by surprise because it looked so completely "normal", by which I mean, everything on the plate was what it is in real life. Nicole comes from Namibia and the game-style dish is a nod to her homeland. Pepper-crusted oryx was served with smoked pomme puree, dukkah and confit egg yolk.
Finally, we crossed the globe again for a Puerto Rican dessert, which was my second-favourite of the meal. Or maybe it ranked higher than the caprese. Heck, let's just make them a tie. It arrived in more billows of dry ice, with elements of coconut panna cotta, pineapple gel, mint salsa and Malibu sorbet. It was exquisite.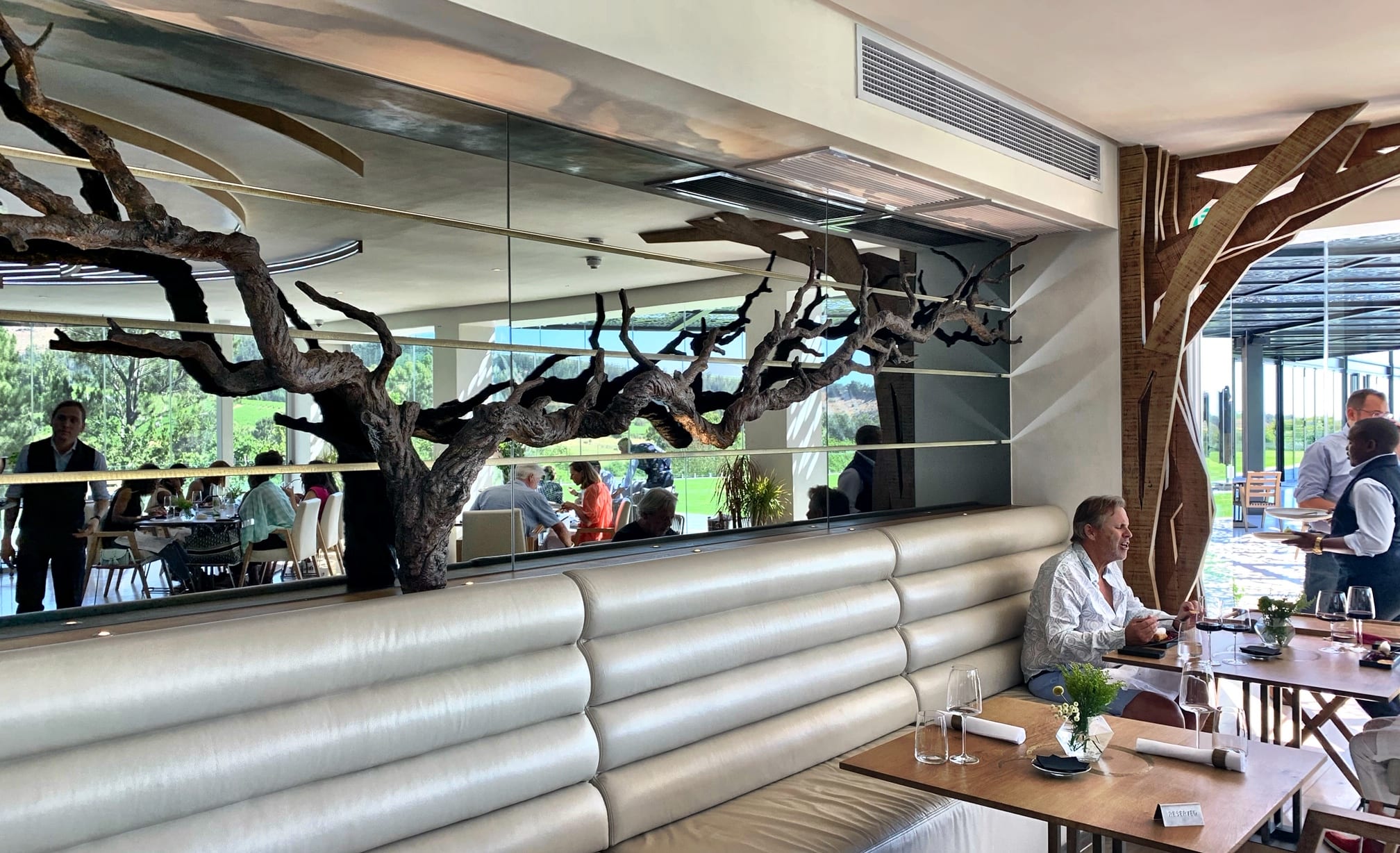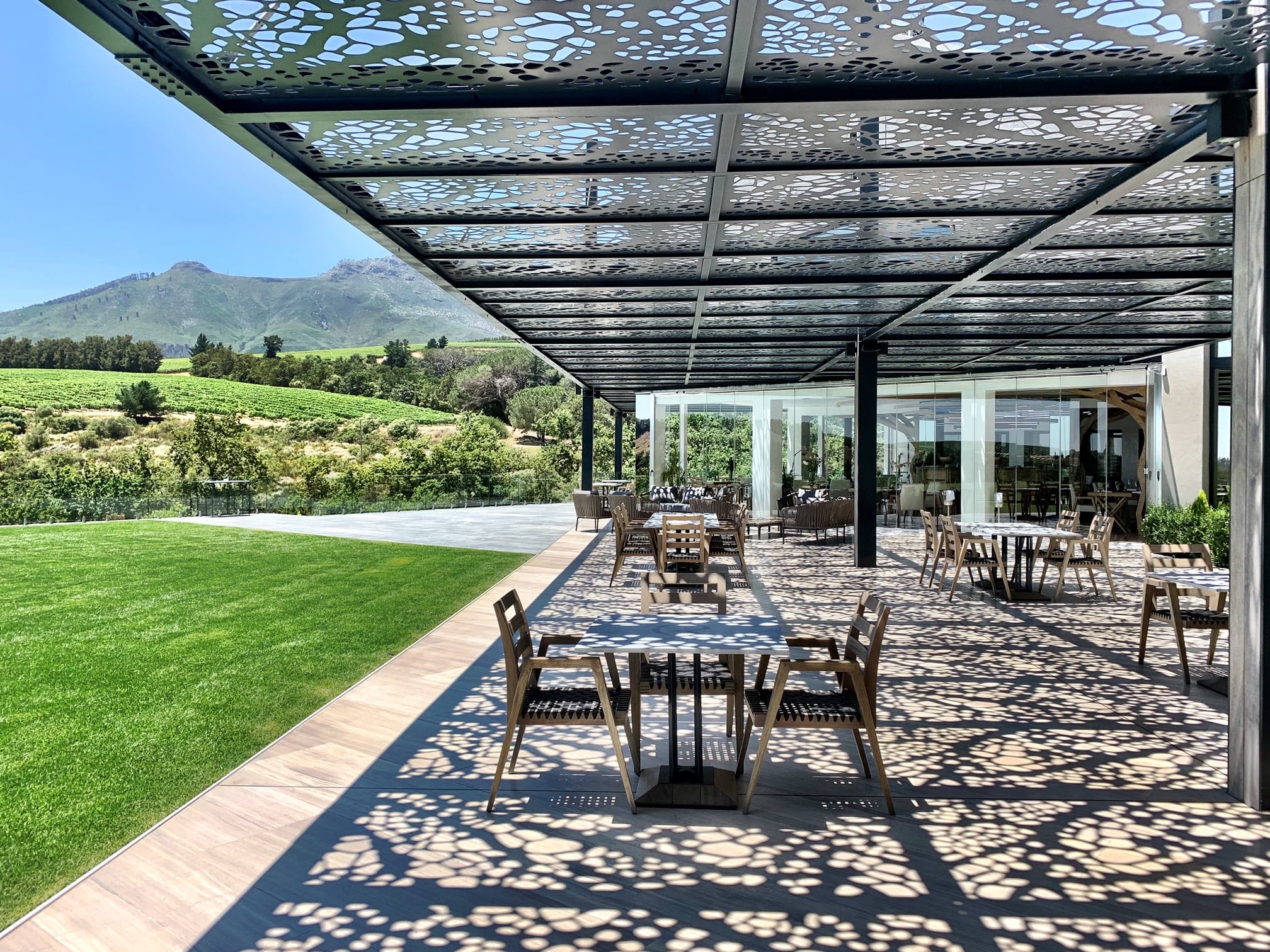 All this took place in an environment of exceptional design which was overseen by Julia Gaiduk, industrial architect and wife of MD Denis Gaiduk – the Ukrainian family that bought the farm in 2012. There are bold, broad strokes like the visually striking mirrored function venue as well as tiny attention to details…such as the custom-made knives, the brass inlaid Q on the tables,  and the embossed heavy metal muselet holding the MCC's cork in place.
Throw in the view as an added bonus and you have a gorgeously packaged winelands experience.
All the information you need is here.
PHOTO CREDIT: BIANCA COLEMAN ©