CATHARINA, Steenberg Vineyard's flagship red, has come full circle since its maiden 1997 vintage with the release of the first dedicated Cape Bordeaux blend in almost a decade.
Steenberg Catharina 2017 is a pure Constantia blend of Merlot (79%), Petit Verdot (12%), Malbec (5%) and Cabernet Sauvignon (4%). Widely held as a standout vintage, the wine stood up to critical acclaim in London with a score of 91 points at the 2020 International Wine & Spirit Competition.
Spanning 20 vintages, the wine has a colourful history not unlike its spirited namesake, Steenberg's 17th century founder, Catharina Ras. After starting out as a dedicated Cabernet Sauvignon/Merlot blend for the first four vintages, Catharina ventured into Rhone territory with the addition of Shiraz in 2001. The next three vintages brought the narrative of Catharina's five husbands to life with the inclusion of all five red varieties grown at Steenberg Vineyards: Merlot, Shiraz, Cabernet Sauvignon, Cabernet Franc and Nebbiolo. Until 2016, the blend varied from vintage to vintage with Shiraz remaining a component with the exception of 2007 and 2009.
The decision to reimagine Catharina as an exclusively Cape Bordeaux-style blend was inevitable for this flagship red as the quintessential cool climate Steenberg terroir is particularly suited to these grape varieties. Bordeaux varieties also thrive in the varying micro climates of the Constantia Wine Valley as a whole.
"Our Bordeaux varietal plantings of Cabernet Sauvignon and Malbec are coming into their own and we'd like to return to the classic blend now that our components are ready and showing serious potential for producing an elegant cool climate blend," says cellar master Elunda Basson.
Bold yet suave, forthright yet subtle, assured and alluring, Catharina's legacy lives on in the wine and continues to inspire the passion and determination of the entire Steenberg cellar team who created this signature wine. Each vintage is blended from only the best barrels and matured for 24 months in predominantly new French oak.
"The amazing ageability of these flagship wines has been a revelation after tasting some of the older vintages made long before my time at Steenberg. With such remarkable longevity, I look forward to playing my part in the development of future vintages," adds Basson.
Catharina 2017 reveals layers of concentrated raspberry, blackcurrant and black cherry on both the nose and palate, accentuated by a velvety texture from the Petit Verdot component. Light herbal notes imparted by the Merlot lend a refreshing finish, while the new additions of Malbec and Cabernet Sauvignon round off the blend adding structure and depth.
Dark fruit and spice, lifting acidity and a polished tannic finish, create the optimal pairing for most red meat and rich, sauce-based dishes.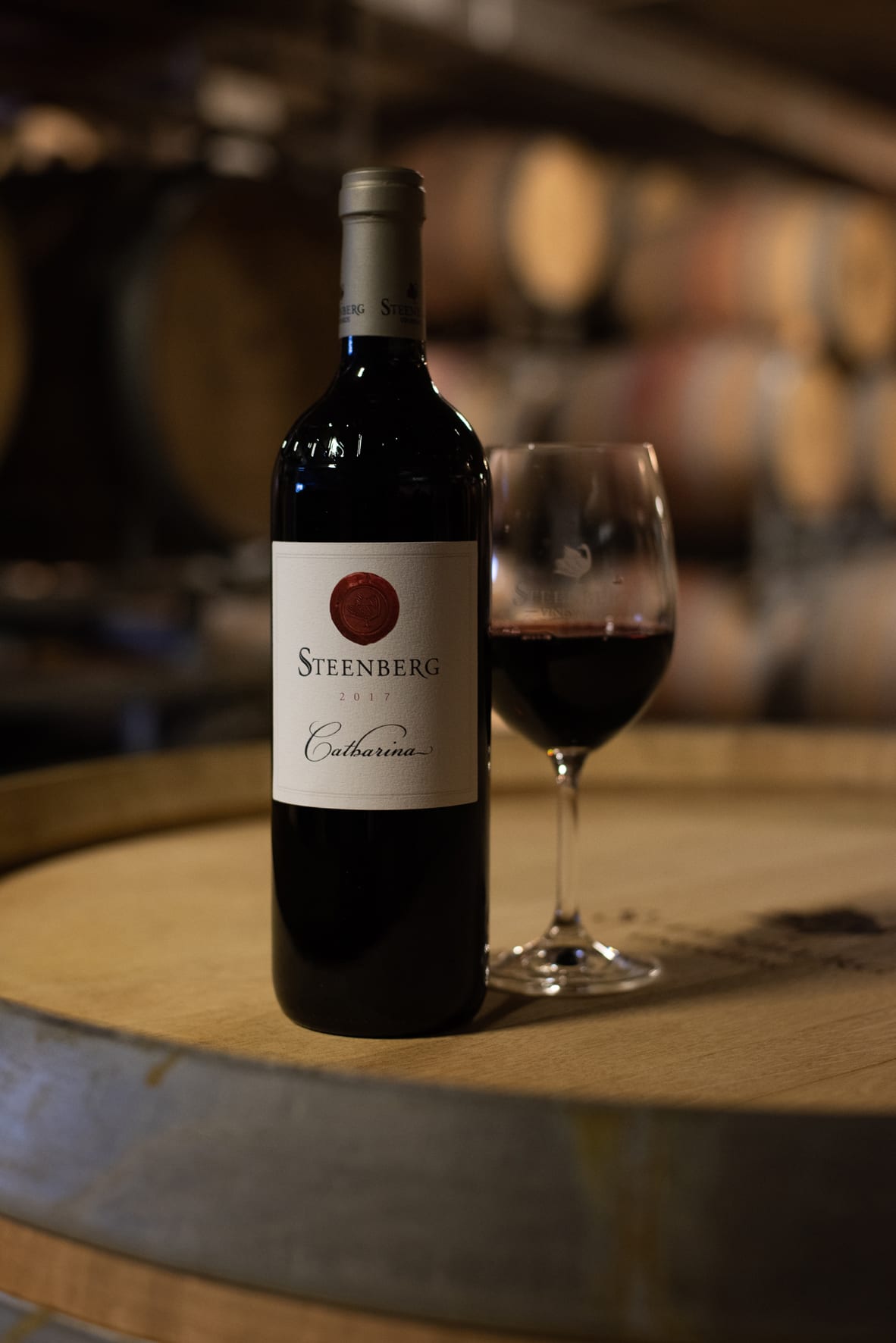 Steenberg Catharina 2017 is available at a cellar door price of R310 per bottle. For online purchases, click here.