QUOIN ROCK, a Stellenbosch wine estate in the Knorhoek Valley, is renowned for its commitment to biodiversity and sustainability. The estate's newest restaurant, Gåte, is a celebration of this dedication to preserving our planet.
With nature on the doorstep, it is no wonder that new head chef Jack Coetzee has embraced sustainable cooking, showcasing innovative dishes inspired by the unique flavours of their surroundings.
Ingredients grown on Quoin Rock's estate, such as fynbos, raw honey and Wagyu beef are just a few examples of Coetzee's "micro terroir cuisine" and the greenhouse produces all of the restaurant's microgreens as well as an array of herbs and vegetables such as purple and green radish, rose geranium, wild garlic, chives, coriander, sage, and parsley.
Inspired by the hard work and effort he witnessed growing up in Gweru, Coetzee, a farm boy from rural Zimbabwe, prides himself on being a "resourceful minimalist", explaining he "wants to show off what we have on offer at Quoin Rock first". The Silwood graduate believes in respecting each of his sustainably-sourced ingredients, from the humble carrot to the celebrated caviar, and tries to use ingredients grown on Quoin Rock's estate wherever possible. He gushes that their fynbos biome was recently declared a Unesco natural heritage site for its diversity and endemism.
The challenge for this innovative farm boy is how best to showcase his farm-to-plate concept and bring the surroundings of Quoin Rock into the dining room. Two dishes that stand out for Coetzee are his Wagyu sirloin served with a baobab labneh, mopane jus and baleni salt and pine needle sorbet, served with Australian bush pine seeds. Coetzee explains the tannins from the pine needles leave your mouth refreshed and the sorbet has a beautiful fresh flavour that stimulates your palate.
Sustainable cooking, which includes choosing locally-sourced ingredients, helps to reduce the impact on the environment and society. It is something that Quoin Rock believes in wholeheartedly. By promoting a sustainable way of life, Quoin Rock is producing food that doesn't compromise future generations' ability to do the same.
Choosing sustainably-sourced ingredients ensures that the dishes are fresher. Not only do they reach Gåte much sooner than produce that has been sourced from elsewhere, but they are also more nutritious than ingredients that have travelled from farther away.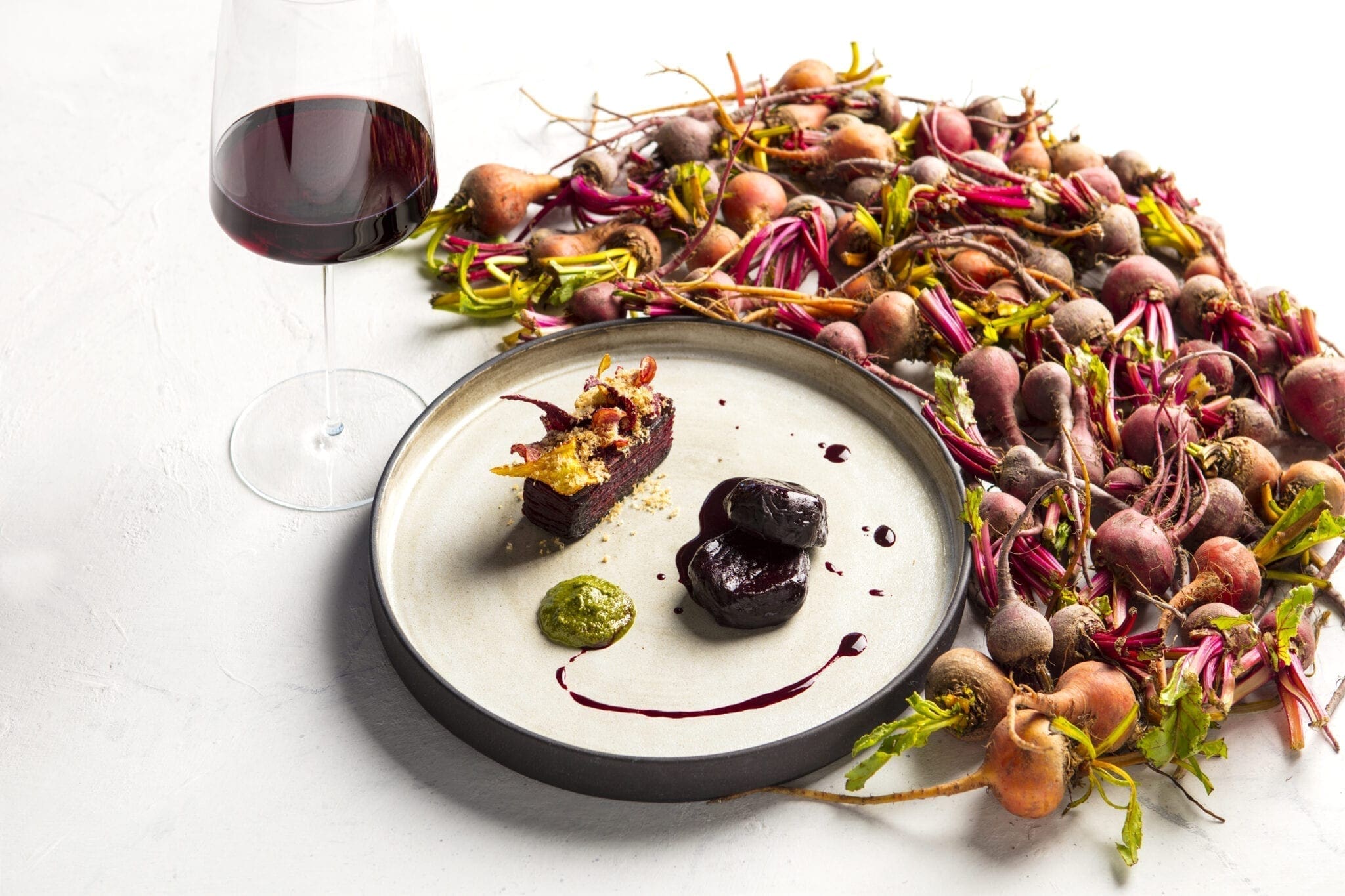 Another benefit of sustainable cooking is how it is helping to reduce the amount of single-use plastic. Plastic pollution has become a global crisis with millions of tons of plastic contaminating our oceans. Coetzee's commitment to using ingredients grown near the restaurant has meant much of the produce comes with little or no packaging, reducing the estate's carbon footprint. Sustainable cooking also helps to ensure that profits are kept within the local community and its economy.
And finally, with locally-sourced ingredients, the food supply is seasonal. This offers Coetzee more variety in taste and flavour and ensures an ever-changing menu where produce is far more likely to be harvested at peak quality.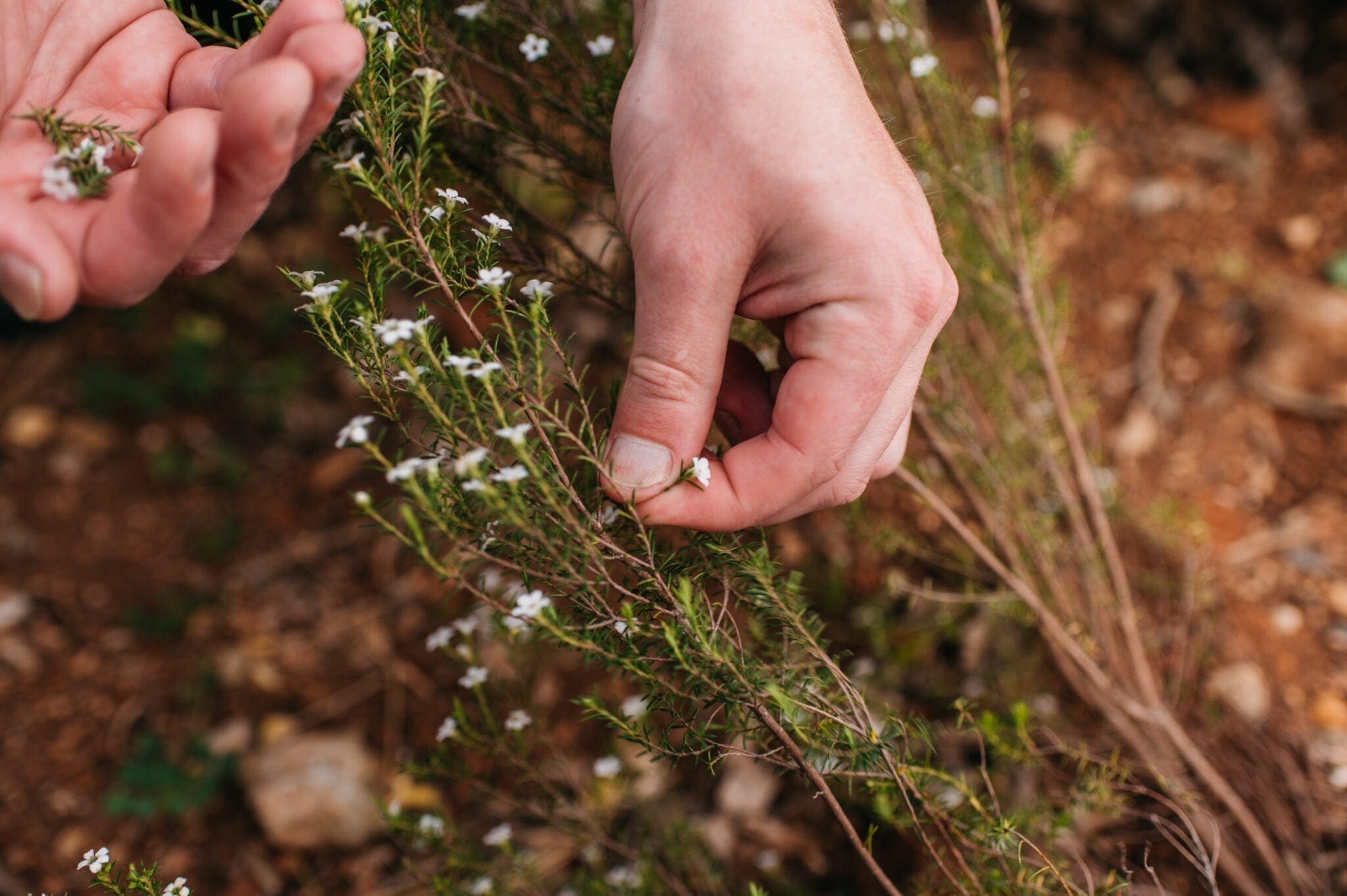 The team at Gåte believes in creating a relaxed and enjoyable atmosphere. The lunch service features three menu options, including a vegan menu, and their dinner service is a seven-course tasting menu.
Gåte Restaurant is open for lunch Wednesdays to Saturdays, and Thursdays, Fridays and Saturdays for dinner.