WHEN I was so much younger and more innocent – three weeks ago when I watched Brand New Cherry Flavor on Netflix – I thought it was quite gory. Well. Let me tell you, Gangs Of London makes Cherry Flavor look like a Saturday morning children's show. Gangs is brutal, and I'm no squeamish prude.
At the time of writing, I'd watched eight of the 10 episodes, which (with the occasional flashback or two for context) follows the aftermath of the assassination of head of the most powerful crime family in London, the  Wallaces – Finn Wallace, played by Colm Meaney. He is survived by his wife Marian (Michelle Fairley pictured below, Lady Catelyn in Game Of Thrones), two sons – heir apparent Sean (Joe Cole, Peaky Blinders) and Billy (Brian Vernel, The Last Kingdom), and a daughter Jacqueline (Valene Kane, The Fall), pregnant and estranged from rest of the family.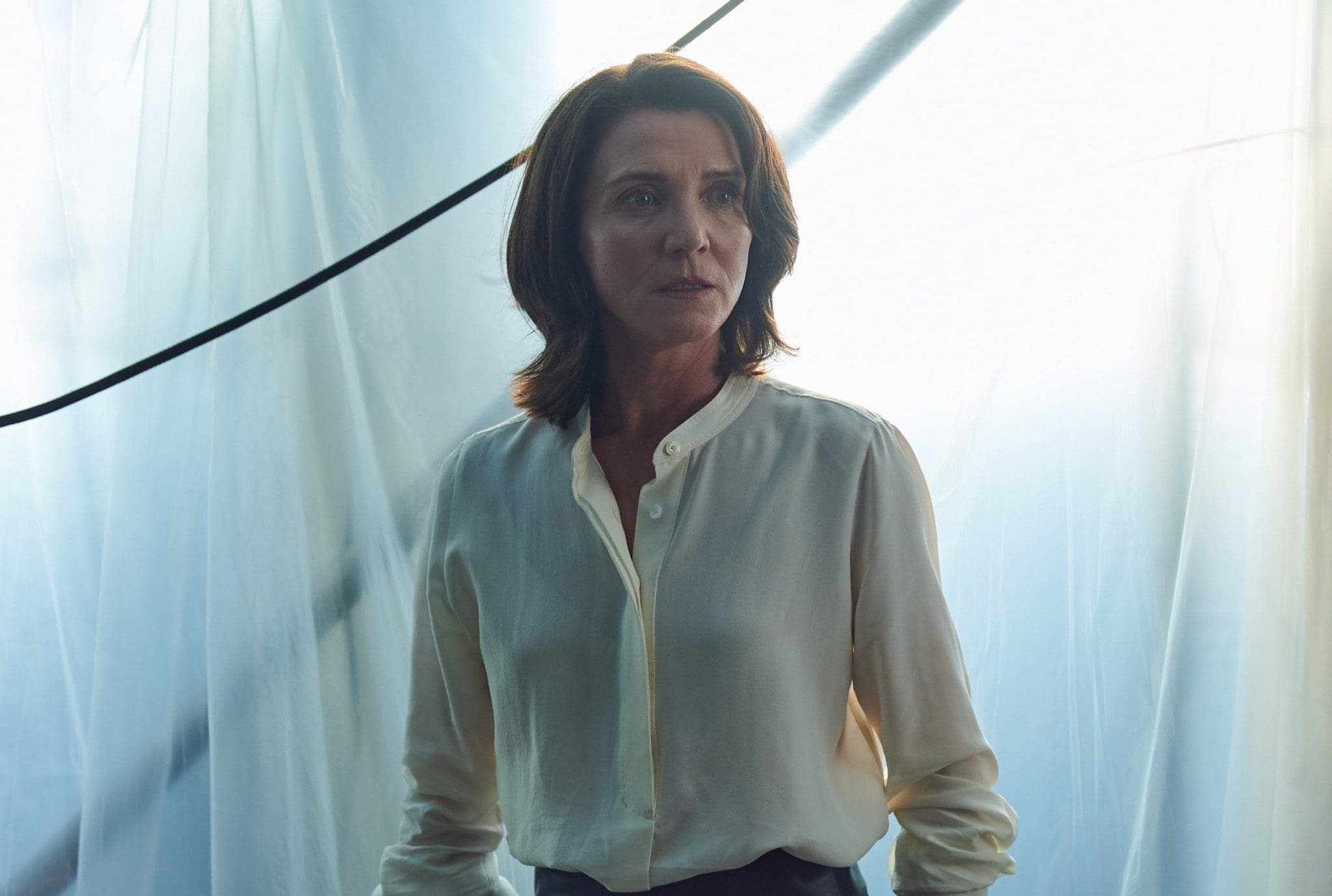 Then there are a whole bunch of other families (and gangs) from all over the world, all running criminal enterprises in London, mainly drugs it seems. There are pikeys. There is a mistress, also pregnant. There is double-crossing and betrayal. There is an undercover cop. There are multi billion Pound constructions. And there is violence. So. Much. Violence. It's graphic and relentless. There does come a point if you're bingeing that it begins to wash over you a bit; you see a protracted battle scene coming and you think "okay, I'll go make a nice cup of tea now". Other times it's so gruesome, you have to look away. Well, I did. Still, a great show, if you have the stomach.
Rotten Tomatoes calls it "a modern crime family masterpiece" where it has a 91% rating, it's been nominated for a BAFTA and a Hollywood Critics' Association Award for Best Drama, as well as an Emmy for its stunts. Gangs of London has already been confirmed for a second season, due to premiere in 2022, pandemic permitting.
Watch the trailer here, or the full series on Showmax here.
While we're on the topic of gruesome, it's not new anymore but if you haven't yet, you absolutely should watch Devilsdorp. I have no idea how I missed almost this entire story in the news, but I did. Which meant I absorbed each new unfolding piece of information with shock and delighted horror. Even watching it a second time, armed with hindsight, I still enjoyed it, especially since I was with friends and we paused it every time something happened that demanded a lively discussion.
It's Showmax's first original true crime series, and broke all viewing records when it launched at the end of July. The four-parter investigates the 11 Krugersdorp Killings between 2012 and 2016, separately known as The Appointment Murders and the Satanic Murders, and how they were all traced back to Cecilia Steyn and the Electus per Deus (Chosen by God) cult.
If you can't get enough, Devilsdorp: The Official Companion Podcast, is presented by Nicole Engelbrecht of True Crime South Africa, South Africa's first victim-focused true-crime podcast. Engelbrecht also narrated the audiobook version of Jana Marx's The Krugersdorp Cult Killings: Inside Cecilia Steyn's Reign of Terror.
The first episode, Halos in Hell, is about how religion was weaponised in this case. The second episode, The Mind of a Killer, explores the psychology behind cults and how Cecilia Steyn was able to manipulate others into doing her bidding (her hair at the trial!). The third episode, Mother Dearest, investigates how Marinda Steyn (her testimony – chilling) manipulated her children into killing, and how journalist Marizka Coetzer opening up about falling in love with one of the accused. And episode four, The Aftermath, explores the impact of the case on the journalists and police officers involved – and speculates how other cases could be connected to Electus Per Deus.
Stream Devilsdorp: The Official Companion Podcast here or on Spotify, Apple Podcasts and wherever you get your podcasts. Watch the trailer here, and the full series here.
For the most part, I'm a series gal more than movies, but for Jude Law I'll make an exception. He, an Oscar nominee, stars opposite Emmy nominee Carrie Coon (The Post, Gone Girl) in the psychological drama The Nest, which sees a successful entrepreneur's idyllic life begin to unravel after he moves his American family to a grand old English country manor.
The Nest has an 89% critics rating on Rotten Tomatoes, with IndieWire saying "Carrie Coon delivers one of her most riveting performances to date" and Guardian praising "Jude Law at his best". Watch from September 23.
A year and a half (or thereabouts) into the pandemic and lockdown, television is beginning to reflect this. Characters in series are wearing masks, mostly weirdly, while others are mask-free and represent a level of escape from reality hitherto unknown. Seeing scenes of crowded places triggers my anxiety a bit these days; I think that is a part of my personality that has increased anyway. The documentaries are trying to answer the questions we all have, while other films try to help us make sense of it all by seeing what others are going through. Covid Diaries NYC, Ripple Effect: The First Wave, and the newly released HBO doccie In The Same Breath are all on Showmax.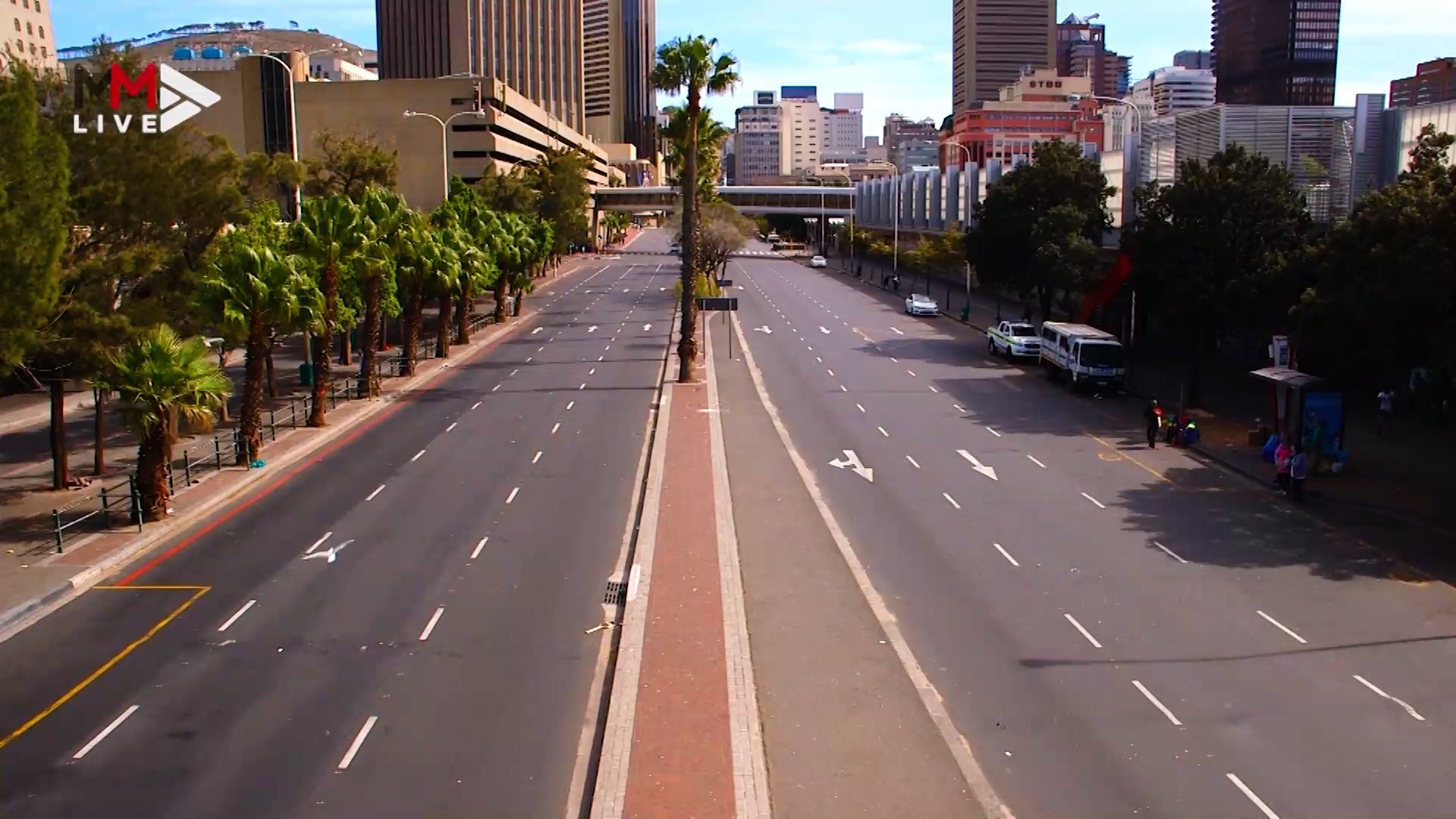 United Apart SA – Lockdown Remembered is a deep dive into our country's official lockdown strategy and the effect it has had on society, the economy and our most vulnerable citizens. Did they go too far? Can a developing economy follow the lockdown models developed for fiscally sound countries? What fault lines did Covid-19 expose? What more could have been done to effect change while fighting a devastating pandemic?
Like all the murder and mayhem in Gangs Of London, the brain does become a bit fatigued with things like this. I kind of want to watch it, but I also don't, if that makes sense?
The first documentary from Arena Holdings, United Apart SA – Lockdown Remembered features the likes of Professor Glenda Gray, president and CEO of the South African Medical Research Council; clinical infectious diseases epidemiologist Professor Salim Abdool Karim; and deputy governor of the South African Reserve Bank Rashad Cassid; Business Day editor Lukanyo Mnyanda, Sowetan editor Nwabisa Makunga and Sunday Times editor S'thembiso Msomi. There's footage crowdsourced for the Sunday Times' #UnitedApartSA campaign, which urged South Africans to show how they were getting through lockdown by submitting video clips, images, voice notes, or anything else that captured the essence of this extraordinary event.
United Apart is directed by Anton Burggraaf, who produces My Kitchen Rules South Africa, and produced by the multi-award-winning Ochre Moving Pictures (Spoorloos, Lioness, Housekeepers).
By this point you must be gasping for something lighter (relatively, it's still a bit of a tragic tale). Renée Zellweger (Bridget Jones's Diary) won a 2020 Oscar, a Golden Globe and a BAFTA for her stellar performance as Judy Garland in the biographical drama Judy.
Adapted from the Olivier- and Tony-nominated West End and Broadway play End Of The Rainbow, the film was nominated for an Oscar for the makeup and hairstyling that transformed Zellweger into the late silver screen legend still best remembered for her roles in The Wizard Of Oz and A Star Is Born. Incorporating flashbacks to Garland's teenage years, the story traces the final year of the actress's life as she arrives in London in the winter of 1968 to perform a series of sold-out concerts.
Emmy nominees Rufus Sewell (The Marvelous Mrs Maisel), Finn Wittrock (American Horror Story, Ratched), and Sir Michael Gambon (Gosford Park, Albus Dumbledore in Harry Potter) co-star, alongside BAFTA nominee Jessie Buckley (Fargo, Chernobyl).
Judy has an 82% critics rating on Rotten Tomatoes, with Rolling Stone saying, "Renée Zellweger performs miracles playing Judy Garland: singing her heart out, baring her bruised soul and acting with a ferocity that ultimately rises to a state of grace."