UNDER any other circumstance I would not be caught dead watching a sport-related show of any kind, but my trusted insider at Showmax previously recommended season one of Winning Time: The Rise Of The Lakers Dynasty, and I loved it. Season two drops from today with episodes weekly on Mondays, because HBO be like that.
Season two continues to explore the professional and personal lives of the legendary 1980s Los Angeles Lakers basketball team. This season hones in on the period just after the finals in 1980, building to the first professional rematch of the era's greatest stars: Magic Johnson (Quincy Isaiah) and Larry Bird (Sean Patrick Small).
Season one has an 85% critics' rating on Rotten Tomatoes and an 8.3/10 rating on IMDb. The series won a 2023 Satellite Award for Best Ensemble: Television, and a Black Reel Award for Best Supporting Actor (for The Wire's Wood Harris as Spencer Haywood). Season one was also nominated for an Emmy for its cinematography; four more Black Reel Awards, including Outstanding Drama Series; and two more Satellite Awards, with Oscar nominee John C Reilly (Chicago, Boogie Nights, Magnolia) up for Best Actor as team owner Jerry Buss and Oscar winner Sally Field (Maniac, Forrest Gump) up for Best Supporting Actress as Jerry's mother, Jessie Buss.
Once again exec produced by Oscar- and three-time Emmy winner Adam McKay (Don't Look Up, Succession), season two's returning cast includes Oscar winner Adrien Brody (Asteroid City), Critics Choice winner Jason Segel (Shrinking, How I Met Your Mother), and Emmy nominee Gaby Hoffman (Transparent), alongside new cast members like Emmy winner Michael Chiklis (The Shield), hooray!
Ready to binge now is the fifth and final season of New Amsterdam with Dr Max Goodwin (Ryan Eggold from BlacKkKlansman, 90210 and The Blacklist) continuing his fight to put saving lives above the bottom line. Based on Eric Manheimeris' book Twelve Patients: Life and Death at Bellevue Hospital, the medical drama was created by writer-producer David Schulner (Desperate Housewives), who was nominated for a 2022 award from the Writers Guild of America for Best Episodic Drama.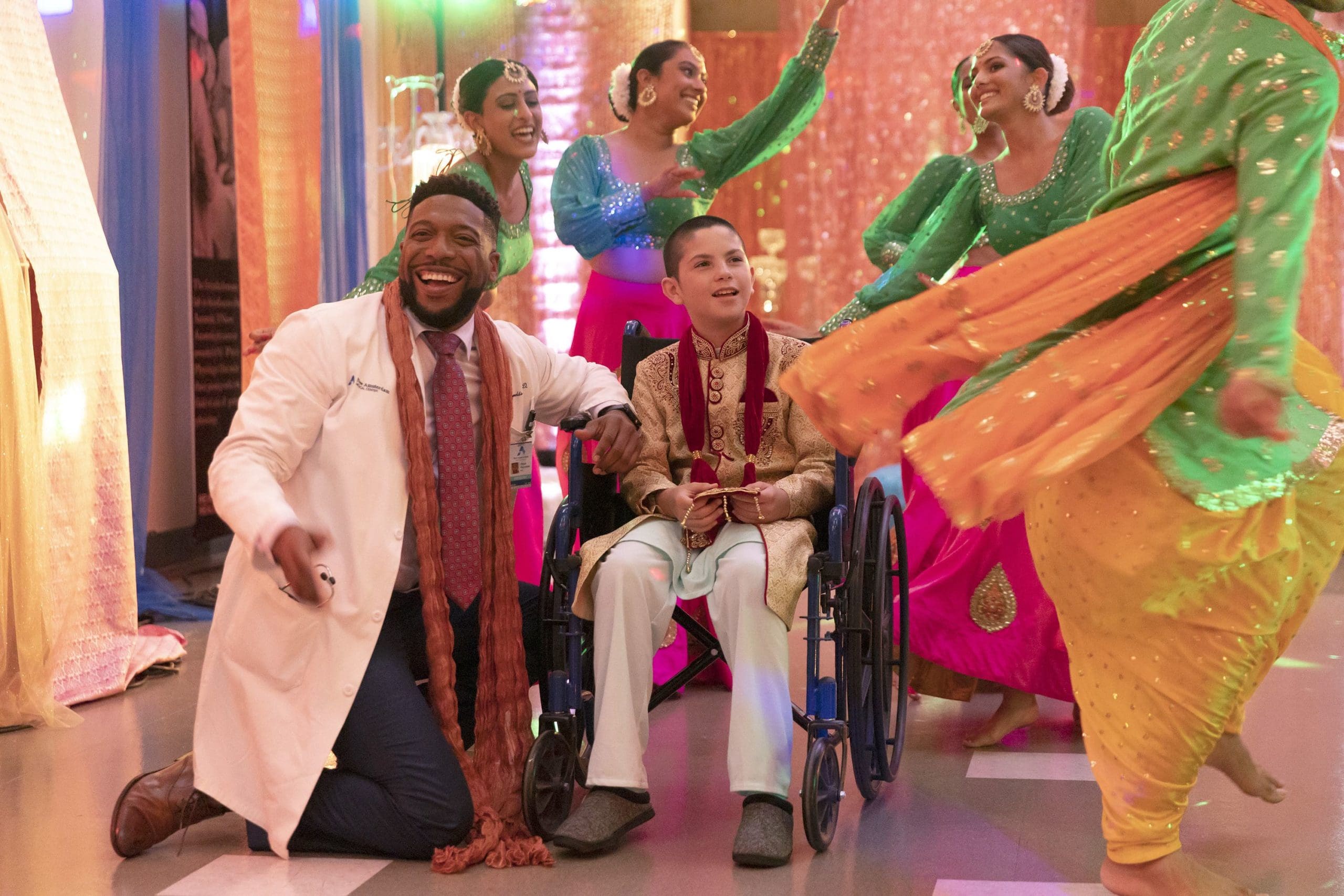 It's not on my watchlist, but at the 2022 Hollywood Critics Association awards, New Amsterdam was up for Best Broadcast Network Series, Drama – a category it won in 2021 – with Freema Agyeman (Doctor Who, Law & Order: UK) nominated for Best Actress and Sandra Mae Frank for Best Supporting Actress. The hit series holds an 8/10 score on IMDb, so no, it's not all about me.
This season, look out for Oscar winner Marlee Matlin (CODA, The L Word, The West Wing), who makes a guest appearance as Dr. Wilder's former mentor, Dr. Bev Clemons.
Another one ready to binge from today is A Million Little Things season five and here I must confess this is my guilty pleasure. It's so cheesy, and so sentimental, and so slushy but I've been with it since the beginning and let's be honest here: sometimes you need to watch a series that doesn't tax the brain too much even if it requires tissues. It's the final season so you can expect it to play on all the feels.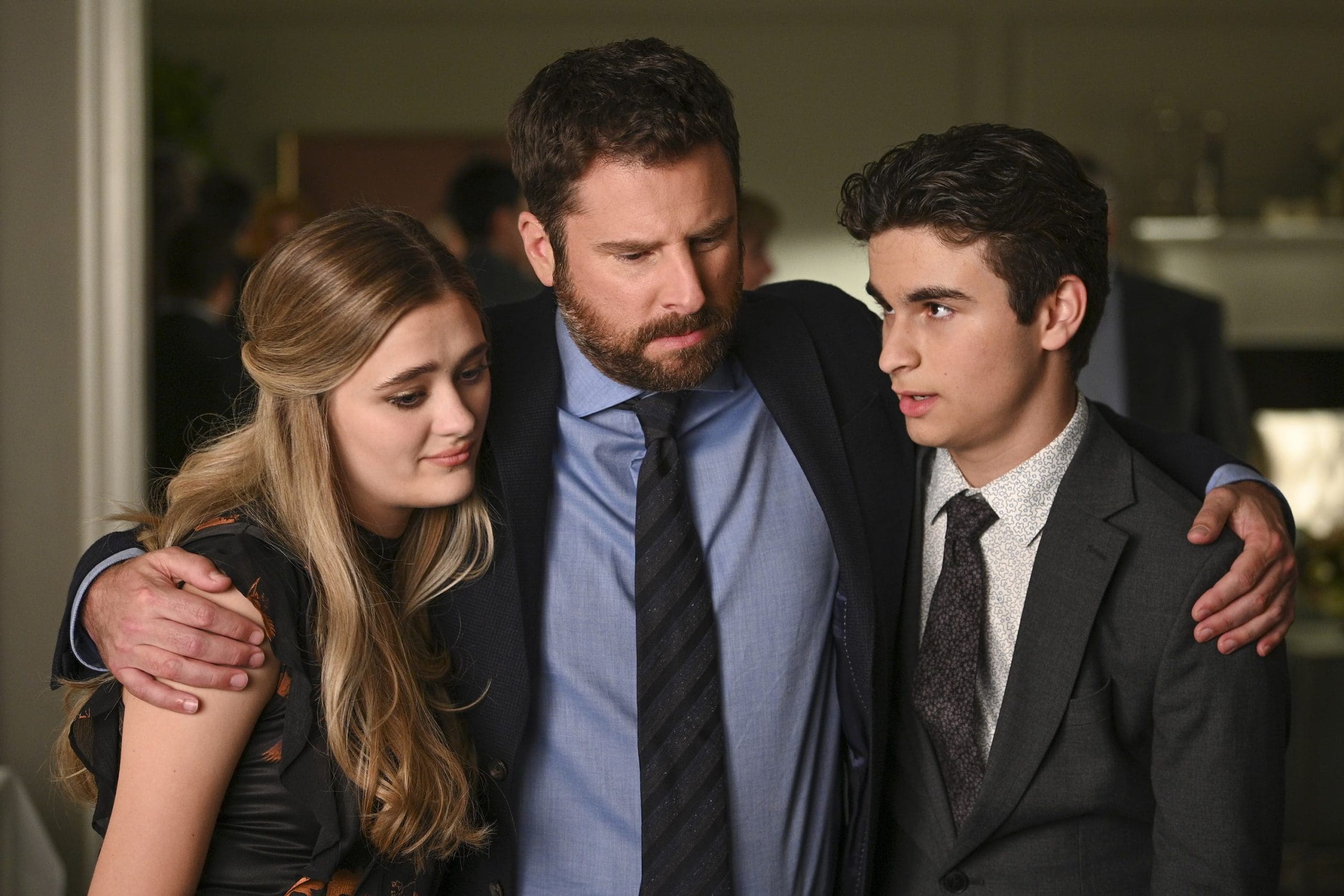 Centred on a group of friends who are pushed to live fuller lives after the unexpected death of a close friend, A Million Little Things stars three-time Teen Choice nominee Grace Park (Hawaii Five-O), MTV Movie Award nominee Romany Malco (Weeds), David Giuntoli (Grimm) as Eddie, and three-time Kids Choice nominee Lizzy Greene (Nicky, Rick, Dicky and Dawn). Black Reel nominee Bresha Webb (Run the World, Night School) joins the cast this season as Dr Jessica Bruno, while Oscar and Emmy nominee JoBeth Williams (Poltergeist, Kramer vs. Kramer) makes a guest appearance.
Still to come is Angela Black on August 14 and I'll put this in here because it stars the wonderful three-time Emmy nominee Joanne Froggatt (Downton Abbey's Anna Bates) in the title role in Angela Black, and it's created by Emmy winners Harry and Jack Williams (Fleabag, The Missing).
Trapped in a relationship she cannot escape, Angela is approached out of the blue by Ed, a private investigator, who spills her husband's darkest secrets.
Critics Choice Super nominee Michiel Huisman (Alex Sokolov in The Flight Attendant and Game of Thrones' Daario Naharis) co-stars as her husband, Olivier, with BAFTA nominee Samuel Adewunmi (Secret Invasion, The Last Tree) as Ed.
Moving on from the scripted fiction, to the facts. Documentary Moonage Daydream was on M-Net 101 last week, and still on Catch Up but also on Showmax. From Oscar-nominated filmmaker Brett Morgen (Cobain: Montage of Heck), Moonage Daydream is a cinematic odyssey exploring David Bowie's creative, spiritual, and musical journey.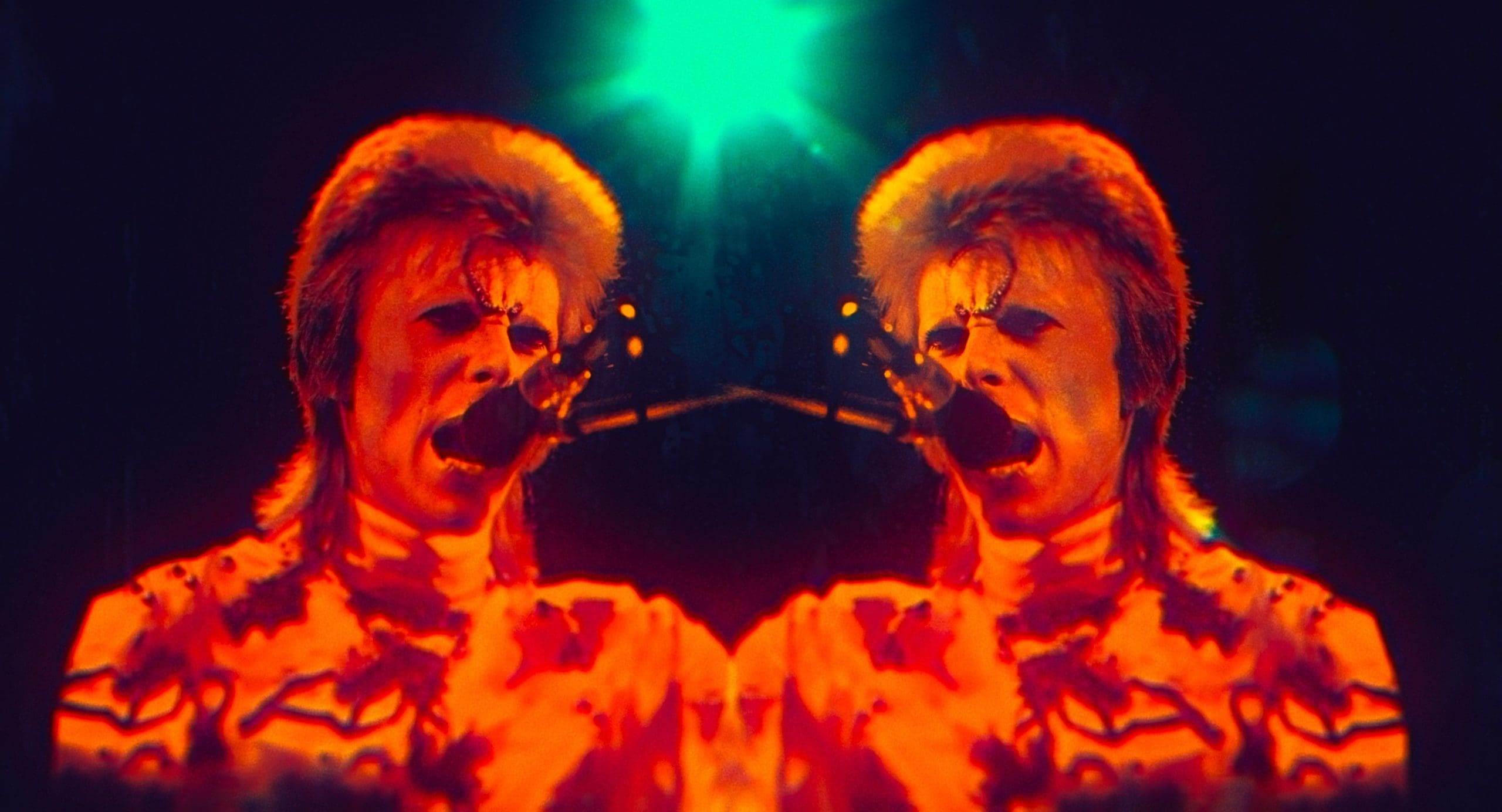 Moonage Daydream is up for five 2023 Emmys, including Writing, Directing, and Editing, having already won a Cinema Eye Honors Award for its visual design, a Writers Guild of America Award for its screenplay, and a Critics Choice Documentary Award for its editing, among other accolades.
The film has a 92% critics' rating on Rotten Tomatoes, with Vogue hailing it as, "Astounding. Among the best films about any artist I've ever seen." In their five star reviews, The Guardian called it "glorious," TimeOut "spectacular" and The Telegraph "hypnotic."
Moonage Daydream has the full support of Bowie's estate and features many of the Grammy Lifetime Achievement winner's greatest tracks, as well as previously unseen concert footage.
Looking for something new to add to the Barbenheimer conversation? The feature documentary To End All War: Oppenheimer & The Atomic Bomb tells the true story of how one man's brilliance, hubris and relentless drive changed the nature of war forever, led to the deaths of hundreds of thousands of people and unleashed mass hysteria, and how, subsequently, the same man's attempts to contain the fallout of his invention made him a pariah and led him down a path of deep despair.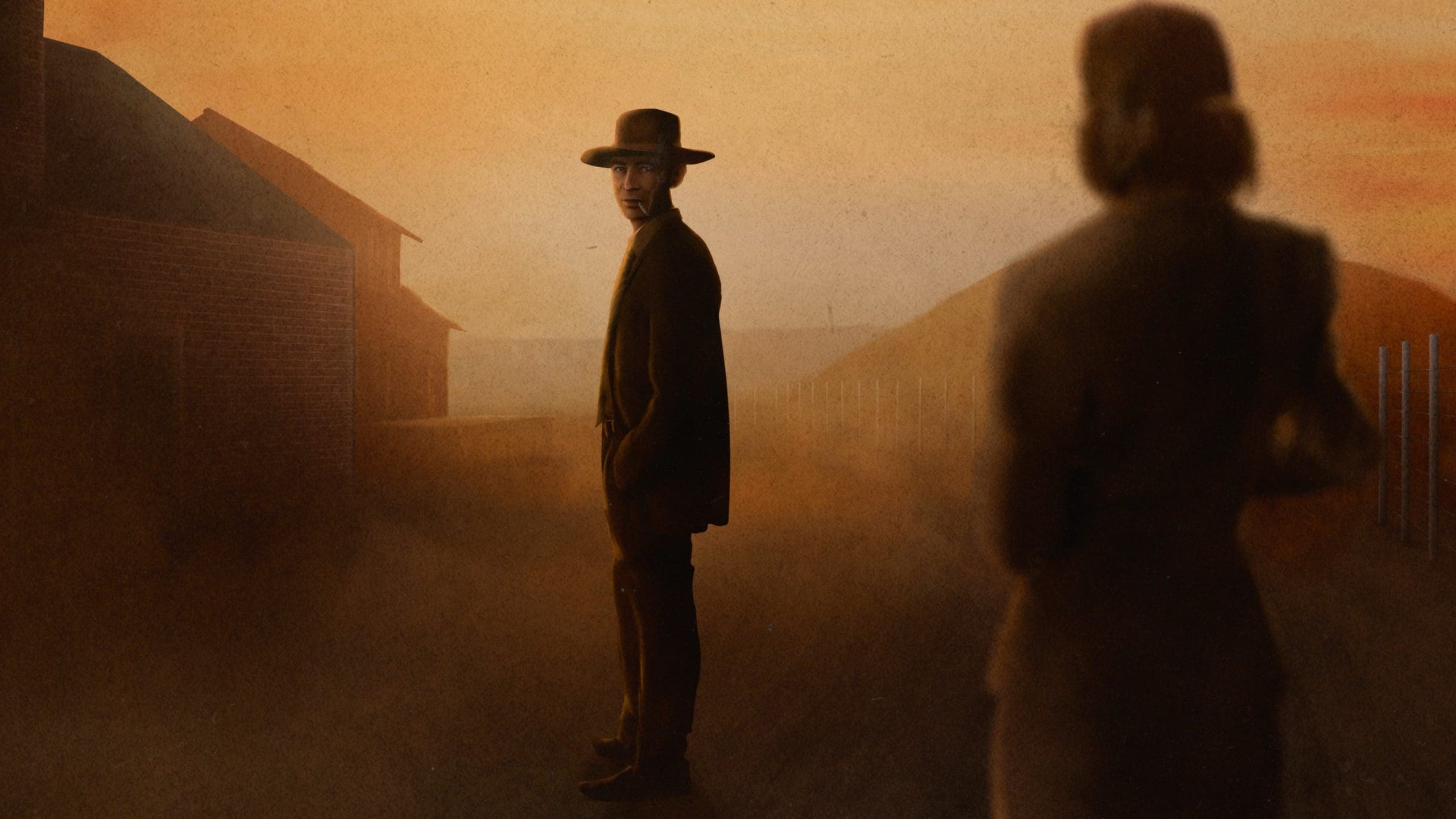 Directed by Emmy-winning documentary filmmaker Christopher Cassel (Rising: Rebuilding Ground Zero, Rise of the Superbombs, Rome), To End All War features interviews with the likes of filmmaker Christopher Nolan, science communicator Bill Nye, grandson Charles Oppenheimer, and Hiroshima survivor Hideko Tamura.
Later this month (August 23), watch The Fastest Woman On Earth. Filmed over seven years, it chronicles the extraordinary life of professional racer and TV personality Jessi Combs. Known as the "Fastest Woman on Four Wheels", Combs set the women's land-speed record at over 700 km/h. To put that into perspective, typical takeoff air speeds for jetliners are in the range of 240–285 km/h.
Approached by an all-male team of aviation enthusiasts to be the lead driver of a custom car built from a repurposed fighter jet (which explains a lot), Jessi's dream of breaking land speed records is suddenly within reach – but at what cost? The Max Original documentary is produced by two brothers, two-time Oscar winner Simon Chinn (Searching for Sugar Man, Man on Wire) and Oscar nominee Jonathan Chinn (Black Sheep, Tina, Whitney).