FROM Emmy-winning Sex and the City writer and executive producer Michael Patrick King, And Just Like That… catches up with our favourite glam besties, Carrie, Miranda and Charlotte, as they navigate the complex reality of life as 50-somethings. Max's Sex and the City reboot started out as a miniseries but was soon renewed for a second season, and has recently been greenlit for a third. Season two arrives on Showmax on November 22.
The show's Emmy-winning stars Sarah Jessica Parker, Cynthia Nixon and Kristin Davis all exec produce. Franchise alums Evan Handler, Mario Cantone, and David Eigenberg return for season two alongside Emmy nominee Sara Ramirez (Grey's Anatomy), Screen Actors Guild Award nominees Sarita Choudhury (Homeland, Little Fires Everywhere) and Karen Pittman (Mia Jordan in The Morning Show), and BET and Black Reel Award nominee Nicole Ari Parker (Empire's Giselle).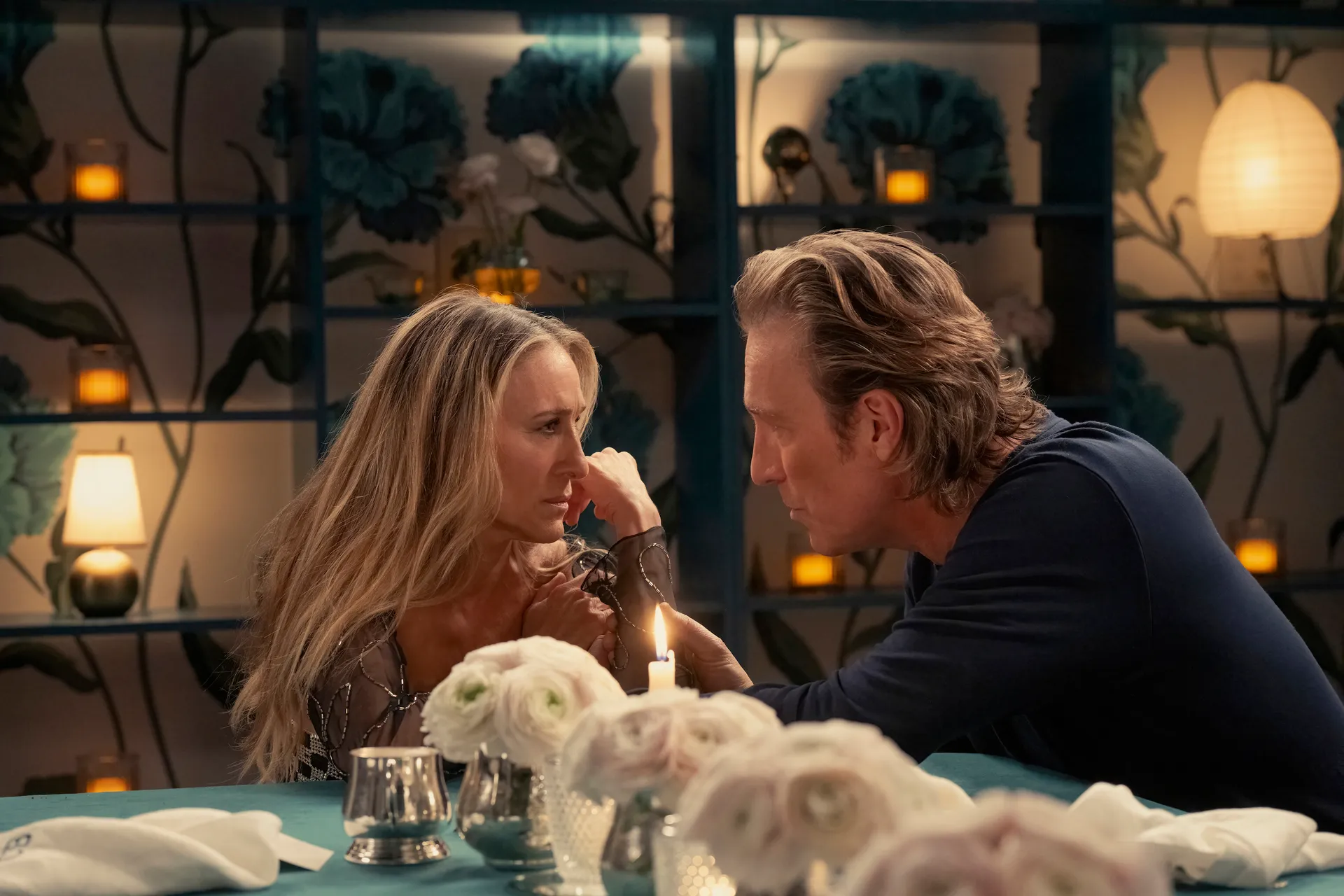 Fans of the original show will be thrilled to know that this season promises a cameo from Kim Cattrall (aka Samantha) as well, and there's excellent news for Team Aidan, with Emmy nominee John Corbett (Northern Exposure's Chris) making a welcome return to Carrie's life, and maybe her heart too…
Critics are saying season two is better than the first. "The second season has allowed a clean slate of sorts," TheWrap explains, "with Carrie emerging from the depths of her grief enough to allow for some good, old-fashioned Sex and the City-style dating, brunch banter, luxurious fashion plotlines and the return of sex."
Plus, the guest appearances are ramping up this season, with a star-studded guest cast that includes Emmy nominees Victor Garber (Jack Bristow in Alias) and Billy Dee Williams (Star Wars' Lando Calrissian); Oscar nominee Candice Bergen (Murphy Brown, Boston Legal, Let Them All Talk); Emmy, Grammy and Tony-winning Broadway legend André De Shields; and Critics Choice Award nominees Miriam Shor (Diana in Younger) and Rosemarie DeWitt (Rachel in Rachel Getting Married and Laura in La La Land), not to mention Gloria Steinem, Tony Danza, Drew Barrymore and Sam Smith as themselves.
Based on Pulitzer Prize winner Richard Russo's novel Straight Man, Lucky Hank stars Emmy winner Bob Odenkirk (Better Call Saul, Breaking Bad, Nobody) as Professor Hank Devereaux, an English department chairman at an underfunded college, who toes the line between midlife crisis and full-blown meltdown, navigating the offbeat chaos in his personal and professional life and proving that tantrums get better with age.
From the executive producers of Breaking Bad and Better Call Saul, Lucky Hank  has a 93% critics' rating on Rotten Tomatoes, where it's currently #29 on its Best TV Shows of 2023. "There is no one who plays the exasperated everyguy like Bob Odenkirk," says NPR. Or, as Arizona Republic put it, "Odenkirk… makes you want to spend time with a character who definitely doesn't want to spend time with you." Odenkirk has already been nominated for a 2023 Hollywood Critics Association Award for Best Actor in a Broadcast Network or Cable Comedy Series.
The stellar support cast includes Emmy nominees Mireille Enos (Hanna), Cedric Yarbrough (Reno 911!), Oscar Nuñez (Oscar Martinez in The Office), Kyle MacLachlan (Orson Hodge in Desperate Housewives), Chris Diamantopoulos (Mrs Davis, Russ Hanneman in Silicon Valley), and Brian Huskey (Leon West in Veep), with a guest appearance from Oscar, Emmy and BAFTA nominee Catherine Keener (Get Out, The 40 Year-Old Virgin, Being John Malkovich).
A Spy Among Friends, binge now
Emmy winners Damian Lewis (Homeland, Billions) and Guy Pearce (Mare of Easttown, The Hurt Locker) star in the thriller A Spy Among Friends, which tracks the real-life events around one of the most infamous espionage scandals in UK history.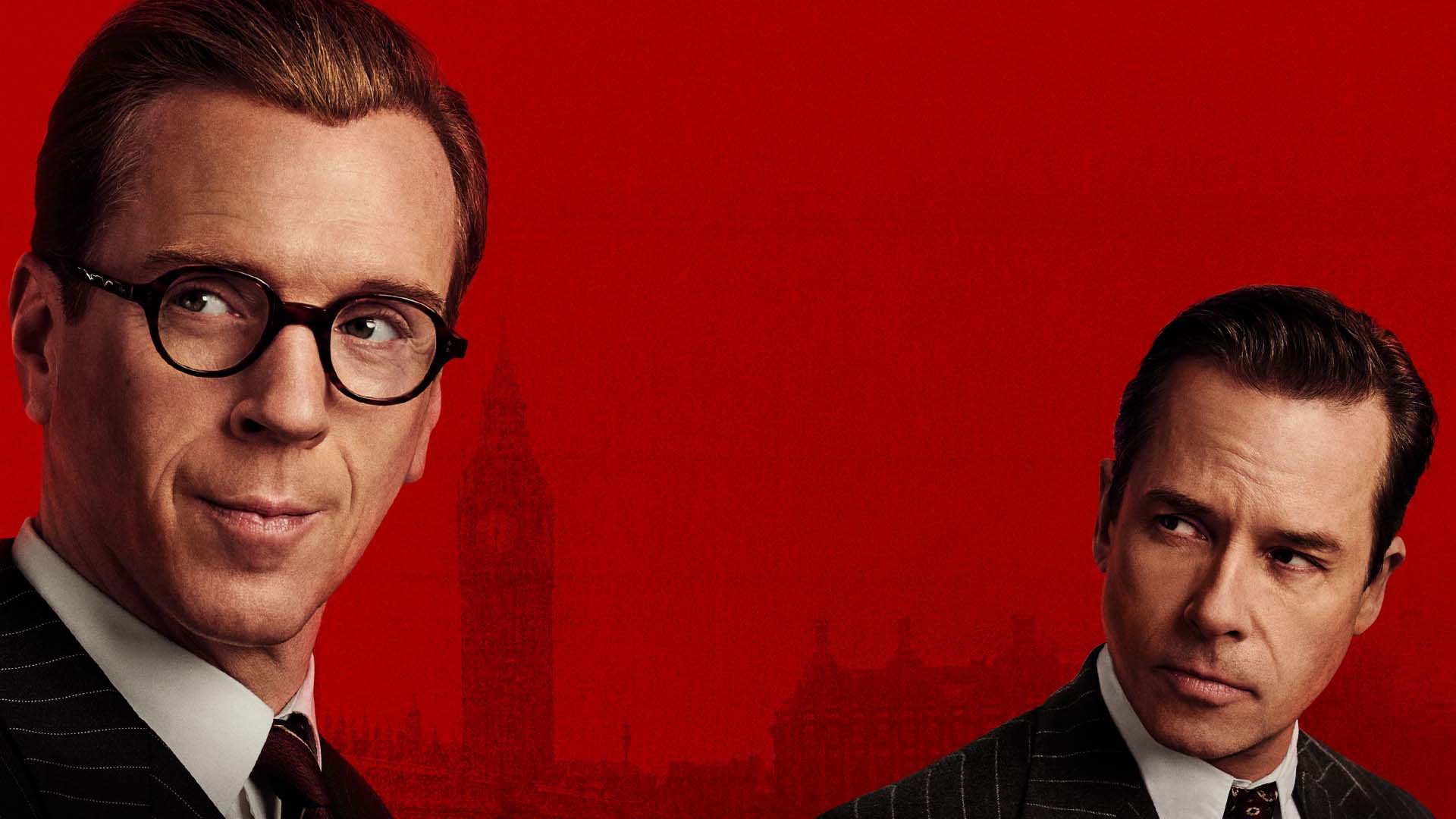 Set against the backdrop of the Cold War – when the stakes were high and the consequences of being caught could be deadly – the six-part series tells the story of British intelligence officer Nicholas Elliott (Lewis) who's stunned to learn that his best friend and colleague, Kim Philby (Pearce), has been secretly working as a double agent for the KGB since the 1930s.
Nominated for the 2023 BAFTA for best miniseries, A Spy Among Friends has an 80% critics' rating on Rotten Tomatoes, with the critics' consensus calling it "an intelligent tale of espionage elevated by a pair of sterling performances." Financial Times says: "For all the intricate plotting and fertile ambiguity, the show doesn't lose sight of the more basic, universal tale it tells about the pain of betrayal."
Pearce was nominated for a 2023 Hollywood Critics Association Award for Best Supporting Actor in a Limited Series. The cast also includes BAFTA winner Anna Maxwell Martin (The Bletchley Circle, Good Omens) and award winner Stephen Kunken (The Handmaid's Tale, Billions), with former South African musical theatre star Edward Baker-Duly (Litvinenko) as James Bond writer Ian Fleming.
A Spy Among Friends is based on Ben Macintyre's award-winning novel of the same name.
From Emmy-winning Law & Order co-creator Dick Wolf, Chicago Med follows Chicago's most highly skilled medical team as they save lives while trying to navigate the challenges of their own.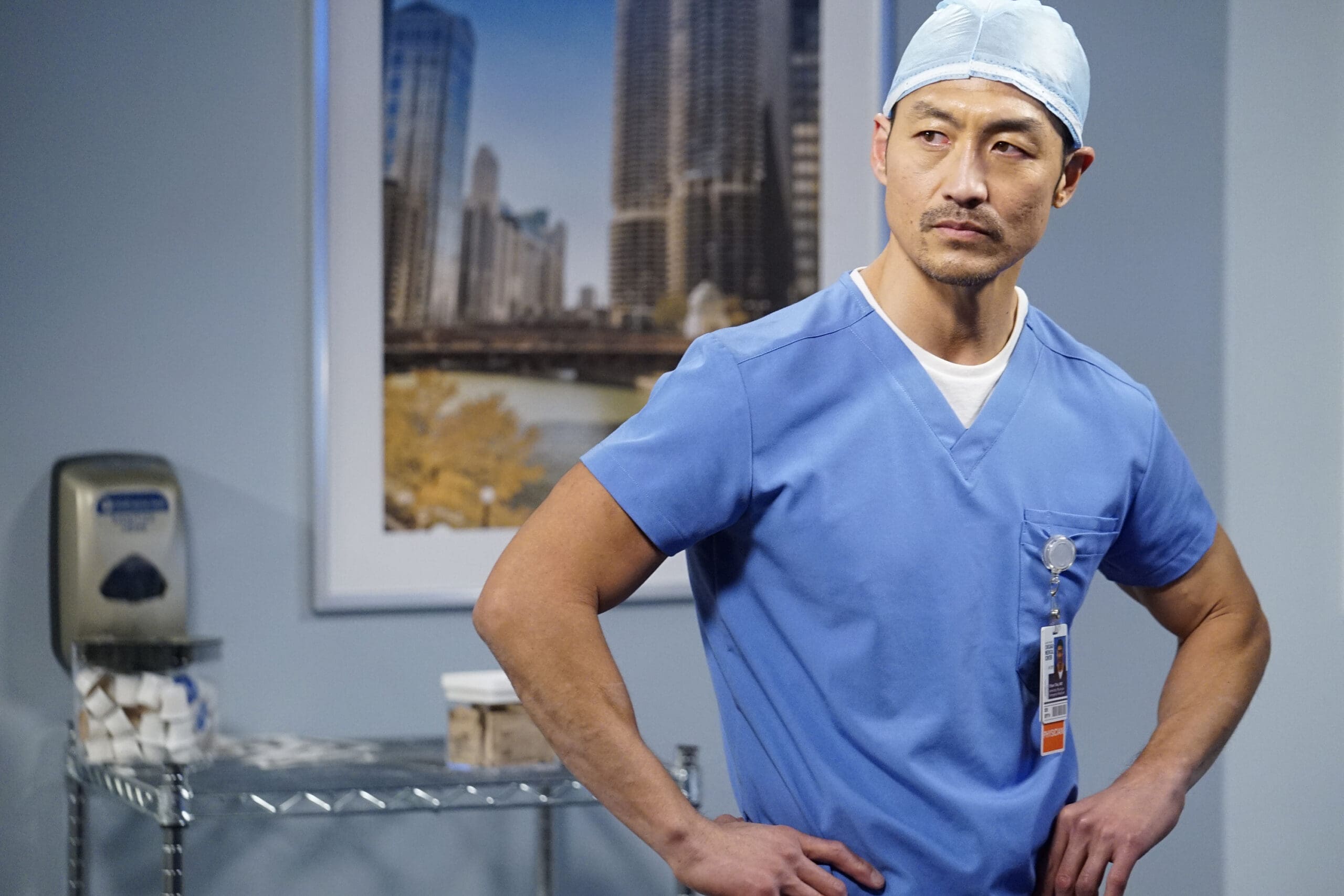 Dr Will Halstead (Nick Gehlfuss) is back at Gaffney this season, along with nurse Maggie Campbell (Marlyne Barrett from The Wire and Damages), chief of psychiatry Daniel Charles (five-time Emmy nominee Oliver Platt from The Bear), Dr Ethan Choi (award winner Brian Tee from Jurassic World and The Wolverine), Sharon Goodwin (Emmy winner S Epatha Merkerson, who played Anita Van Buren in Law & Order), Dr Dean Archer (Steven Weber from 13 Reasons Why and Get Shorty) and trauma surgeon Crockett Marcel (Dominic Rains aka Kasius in Agents of S.H.I.E.L.D.).
Sadly, we'll be saying goodbye to a favourite character this season, but there'll be some new faces on the team too, including Kristen Hager (Condor, What/If) coming in as Dr Stevie Hammer, who's known Dr Halstead since med school.
On The Line: The Richard Williams Story, watch from 23 November
The documentary series On The Line: The Richard Williams Story tells the story of the man who raised two of the greatest sporting heroes of our time.
With five Olympic gold medals, 30 Grand Slam singles championships and 150 titles to their names, Venus and Serena Williams changed the face of tennis forever. But getting them there took a devoted, demanding maverick with a meticulously executed 78-page plan… and an unstoppable faith in his daughters.
Told in his own words, using interviews spanning from the 1980s through now, father and tennis coach Richard Williams retraces his family's journey from the courts in Compton to the grass at Wimbledon, defying every custom of the lily-white tennis establishment and fighting back against a system of oppression to raise two of the greatest champions in history: Venus and Serena Williams.
With never-before-seen archive material and new, in-depth intimate interviews, Williams retraces his family's meteoric journey. This is the real story of one man's fight against racism, suppression, and violence and an emotional reckoning on race in America, family, courage, and determination. The film also includes interviews with the likes of tennis greats like Billie Jean King, Pam Shriver, Brad Gilbert, Katrina Adams and Rick Macci, as well as comments from Serena and Venus themselves, and their mother and coach, Oracene Price.
The Golden Globe Awards praised the film for "bringing a fresh perspective and breathing life into its subject in a way that not even King Richard was able to accomplish," and being "firmly invested in exploring not merely athletic accomplishment, but chiefly the contours of the modern African American experience."
Also watch the Oscar-winning movie King Richard on Showmax.