COMEDIANS Thato Mabelane and Arlene Petersen have joined forces to bring their inaugural gut-busting comedy special, Survival of the Funniest, to Cape Town's iconic Baxter Theatre Concert Hall for one evening of laughter medicine. 
The duo has been entertaining crowds around the Western Cape over the recent months and due to popular demand have decided to host a one-night bumper special. Survival of the Funniest is a show that takes audience members on a journey through the diverse lives of both comics, surviving the pandemic and unemployment in an industry hardest hit by "the Covid", along with the usual challenges South African entertainers face.
Proudly Cape-coloured Petersen was born in Retreat but currently hails from Lavender Hill and can lay it down as only our much-loved local folk can – no bars held as the swear-jar overflows hysterically. "No matter what you go through in life, always remain as positive as two lines on a pregnancy test," she says.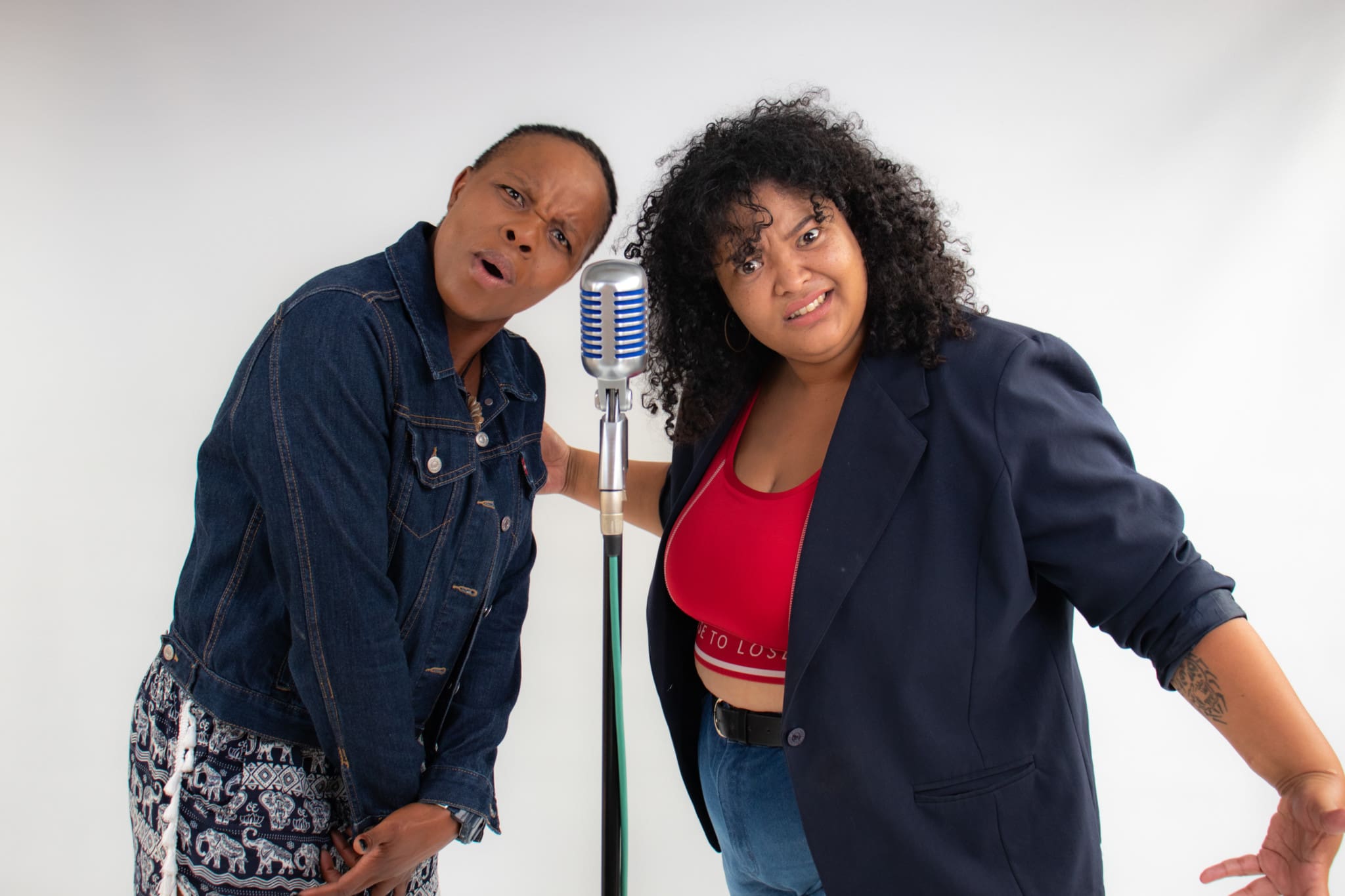 Mabelane, a Joburg ex-pat who discovered the light in 2019 by relocating to the Republic of Hout Bay, brings the full flava of her Tembisa roots. Her high energy and pioneering spirit blasts through unapologetically and she is considered by peers as one of the most refreshing new voices on the SA and African comedy circuit. Her deeply-rooted storytelling style blends wit, personal experiences and daily observations suitable for a wide spectrum of audiences from Namibia to Singapore.  
"Vaseline is not sunscreen. I repeat, Vaseline is not sunscreen! Also, Capetonians have taught marine animals to beg for food? Revolutionary!" says Mabelane, adding: "We are smashing cultural boundaries and bringing a humorous perspective of our polarised worlds, drawing our audience into a parallel capsule that is proudly South African."
The show is brought to you by Laughter Bank, the mobile home of Stand Up Comedy and tickets can be purchased at the Baxter box office, at Pick n Pay or online via Webtickets.