THE Galileo Open Air Cinema is back for its 8th season from December 8, bringing movie magic to some of the Mother City's most enchanting locations. The unique summer activity offers the perfect setting for an incredible family bonding date night under the stars.
Apart from regular screenings of rom-coms and musicals, The Galileo offers an array of beloved family-friendly films throughout the summer, from golden classics like The Sound Of Music and E.T. The Extra-Terrestrial to modern day hit animations like Trolls and Moana. The entertainment doesn't stop there – vibey music, interactive games and an on-site mini-market serving delicious food and snacks add to the bucketlist experience. Relax on the lawn with a glass of wine while the little ones run wild or enjoy a giant game of jenga for a bit of inter-family competition. Once tummies are full and fun has been had by all, snuggle up for a beautiful sunset and the movie.
Furthermore, Sunday movie-goers at Kelvin Grove Club in Newlands will be treated to an additional element of fun with face-painters, jumping castles and child-minders with a host of activities and games set to keep the children thoroughly entertained and a way to burn all that extra energy before settling down for the film.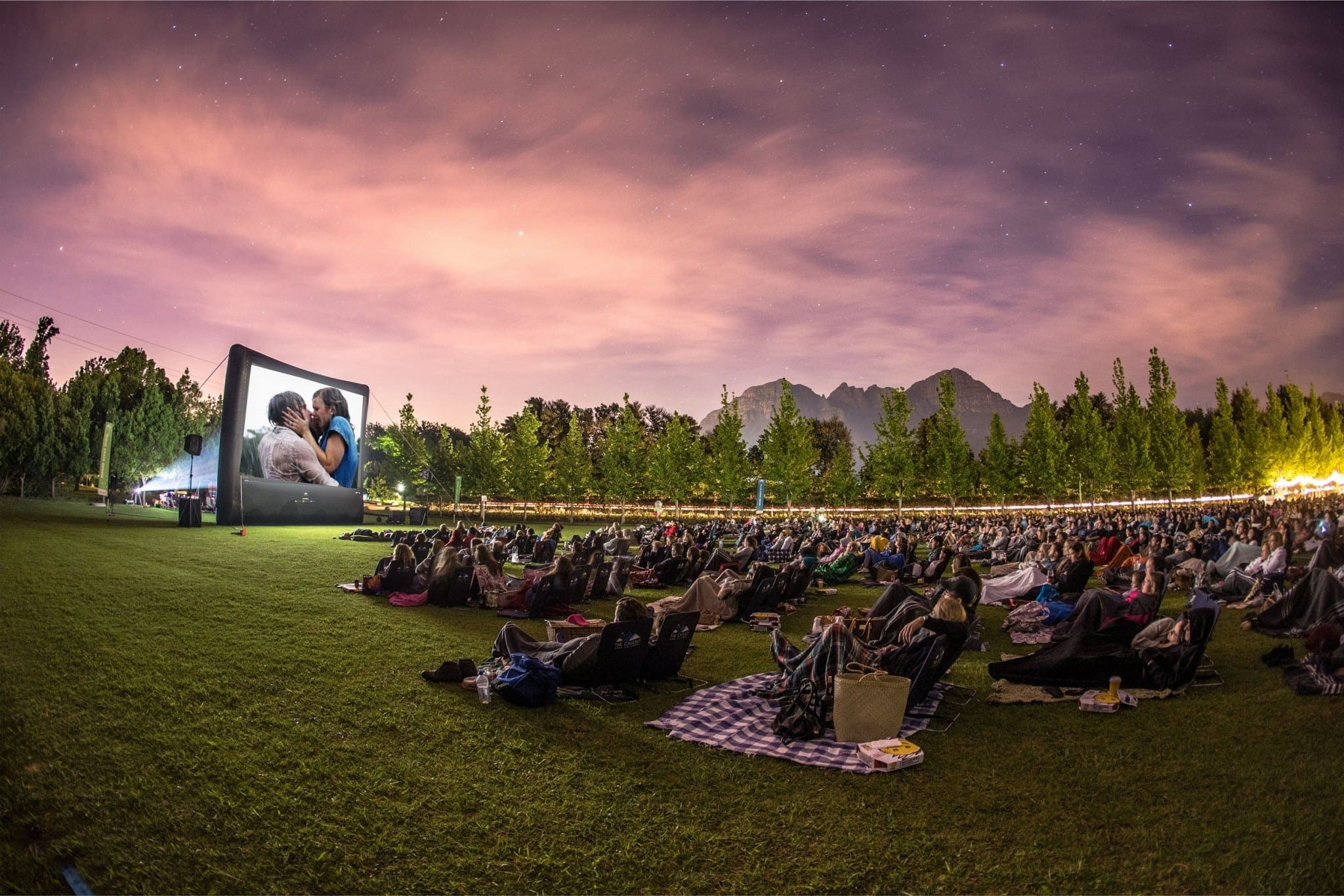 The Galileo Open Air Cinema provides an exciting solution for family outings that everyone will love, so reserve your tickets today and make time together a priority. Click here for the full line up and to book.
Ticket prices:
Standard: R109 (entry only)
Warm: R117 (includes blanket)
Comfy: R125 (includes backrest)
Warm & comfy: R130 (includes blanket and backrest)
VIP: R195 (reserved premium seating, blanket, backrest, Coke and a Frey chocolate slab)
Snuggle: R360 per couple (front row mattress, 2 blankets, 2 pillows and Frey chocolates)
For more information: 071 471 8728 | [email protected]