HAVING said that, our accommodation for the two nights in this remote West Coast location just outside of Veldrif was in housing complex.
Formerly the private beach home of Johann and Petra de Kock – co-owners of dk villas – it is, we have it on good authority from the neighbours, the most beautifully decorated property in the whole of Skilliepark.
It's a claim I can easily believe is legitimate.
Reached via a flight of stairs from the private garage, the property overlooks the area from its elevated first-floor position, and is mere minutes from the beach; you can catch glimpses of the ever-changing ocean between the other houses.
Inside, the open-plan lounge and kitchen – double volume up to the thatch roof and filled with natural light – is decorated in cheerful nautical beach style with distressed wood and blue and white fabrics. Tall chairs line the granite kitchen counter, but there is also a dining room at the front with windows which open up to the view. Here too is the built in braai – a huge one at that.
Sleeping arrangements come in the form of two bedrooms, sleeping up to four people. One of them is open-plan (as opposed to en-suite) with the bath in the corner. A wooden folding screen is provided for modesty. A second bathroom leads off the kitchen, and has a shower, as well as a lot of strategically placed mirrors which can startle you with unexpected angles of your body.
Décor details throughout reflect the marine theme, with seashells, seahorses and starfish in abundance. Johann bought Petra this house as a surprise gift for their ninth wedding anniversary a few years ago, and as they have spent so much time there, it's filled with family photographs and memorabilia, which all add to the homely feeling. On the kitchen wall, the De Kocks' "rules" are posted and these include the suggestions to relax and enjoy the space.
My job for the weekend – for which we had made precisely zero plans other than reading, sleeping and eating – was to cook. The kitchen became my domain and I was happy as a clam with everything it offered, as well as the massive aforementioned braai on which we could have grilled for our neighbours on both sides.
Going to the beach was more of an option than an essential, but I'd seen on the website that the sunsets there are a photographer's dream; they did not lie. On the first evening, it was a bit wishy-washy but on the second – all I can say is "wow!" and let the photographs (unedited and unfiltered) speak for themselves. Of course, if you're not lying around all day in your PJs reading your best friend's recently-published memoir while she watches you, you can take long walks on said beach.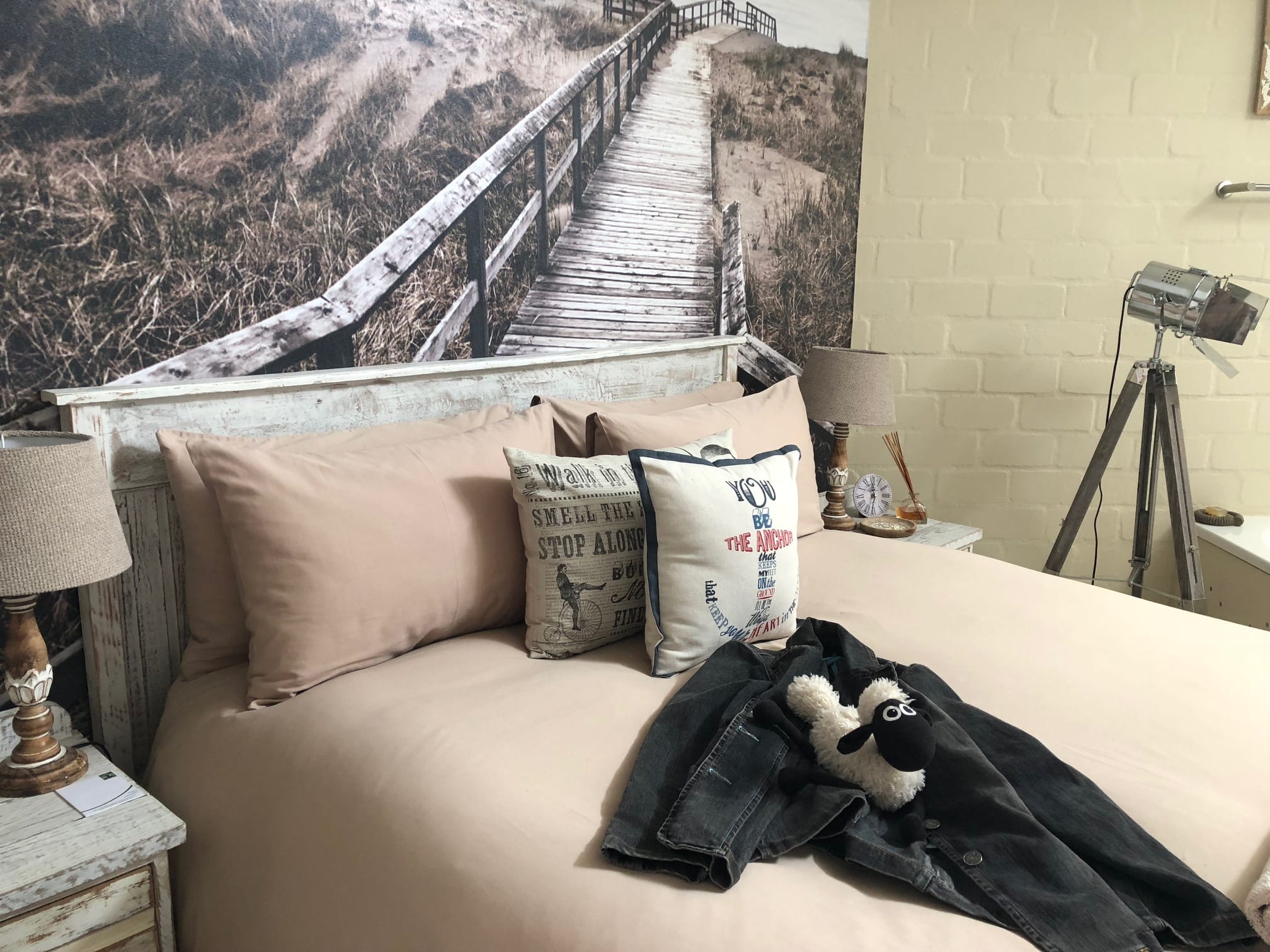 Egyptian cotton bedding and towels are provided, a huge TV with a DStv Compact bouquet is included as well as free wifi throughout the unit. Down in the garage are a washing machine and tumble dryer (the complex has a dedicated washing line area), and there is a communal swimming pool for which towels are supplied.
The Skilliepark property is one of three in the dk villas collection, the other two being in Hout Bay, Cape Town.
"Our recently renovated Harbour View villa is a spacious, three bedroomed apartment which offers spectacular ocean and mountain views, and boasts the perfect kitchen for keen chefs, equipped with all the required modern appliances," says Johann.
The other villa in Hout Bay is at The Boardwalk. "When we decided to increase our offering, we bought and renovated this trendy apartment. Our villas each have their own character and this one is chic and modern. It's a two bedroomed, self-catering apartment with beautiful views of the village, the sea, the harbour and Chapman's Peak," says Petra.
"Being based in Hout Bay, we still love exploring everything our country has to offer. The Western Cape is so diverse and in just an hour's drive, you are in a completely different environment," she continues. "All our places are close to the beach, conducive to a healthy lifestyle and have what we call the De Kock flair."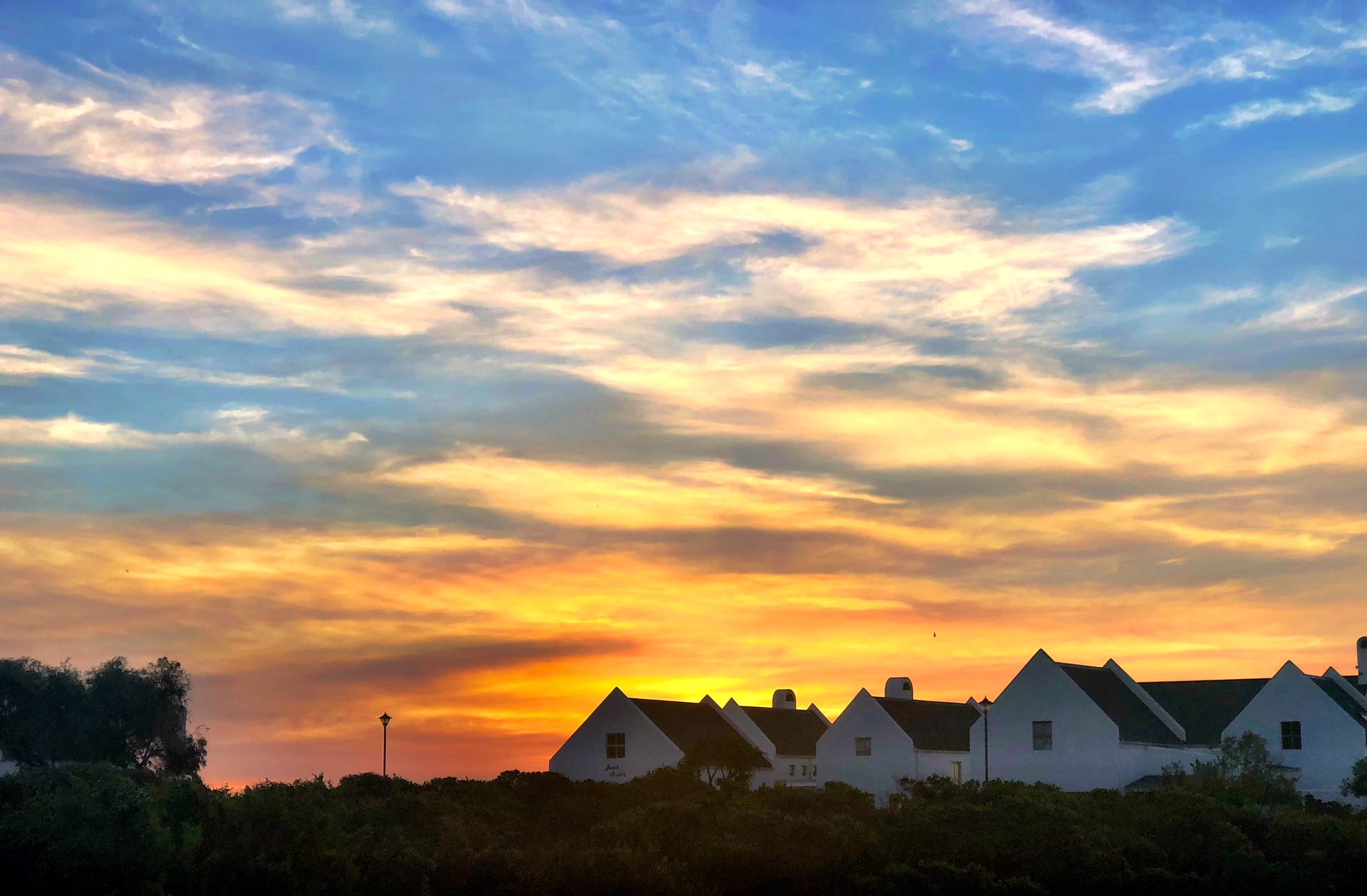 For more information, go to www.dkvillas.co.za
PHOTO CREDIT: BIANCA COLEMAN
This story first appeared in Independent Traveller on September 29, 2018