LA Petite Colombe, sister restaurant to La Colombe in Constantia that has consistently received worldwide acclaim and been named among the best restaurants in the world, has re-opened its doors at a stunning new location on Leeu Estates, on the outskirts of Franschhoek.
Leeu Collection's Le Quartier Français was home to La Petite Colombe from its opening in August 2017, when the hotel group invited the La Colombe team to manage the food and beverage offering as part of its desire to partner with the very best in class in the fields of wine making, artistic endeavour and dining out. La Petite Colombe's success (including an Eat Out Top Ten restaurant since it started and stellar reviews on TripAdvisor) led it to look for a larger venue, which it has found on Leeu Estates.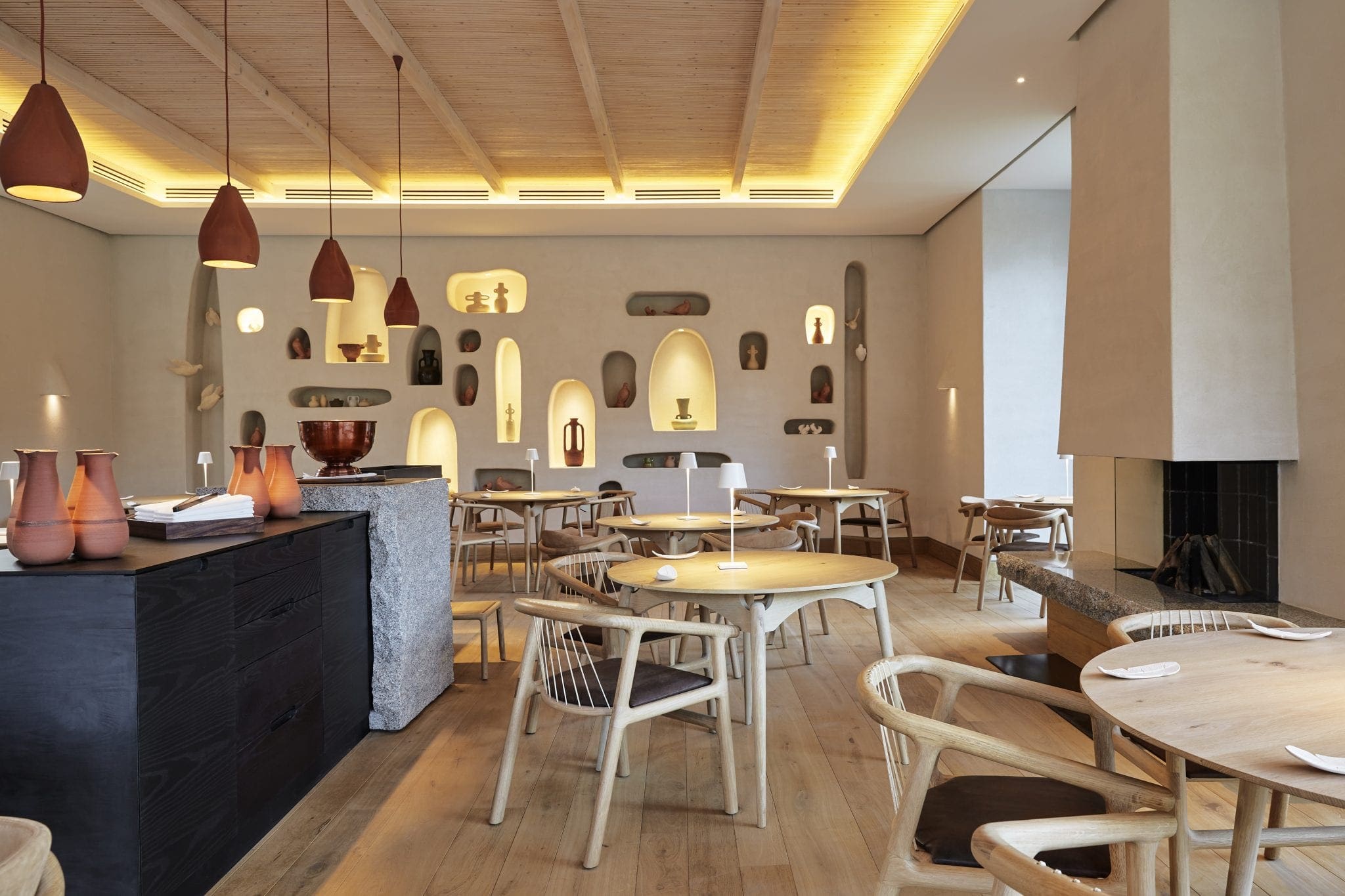 Not only is La Petite Colombe's new stand-alone space larger (seating 60 guests indoors and on its terrace), but it is also grander (thanks to the interiors crafted by the innovative MR Design Studio). Floor to ceiling windows mean that the inside tables and those outdoors have glorious views of the Leeu Estates' beautifully manicured gardens and vineyards, with the Franschhoek Valley river and mountain as a glorious backdrop, providing a glamorous and authentic winelands dining experience for guests.
Since its inception, John Norris Rogers (who trained at La Colombe) has been head chef at La Petite Colombe, producing dishes that reflect his extensive international travels, while employing the best local produce. Many of the fresh fruit and vegetables, as well as herbs and spices, are picked daily from Leeu Estates' organic farm, which is just a few minutes' walk from the restaurant. As always, there will be a shorter seasonal set menu, as well as a Chef's Experience set menu, with vegetarian alternatives available for both. The nine-course tasting menu starts from R695 for a set menu, with highlights including confit salmon cooked tableside in Leeu Estates olive oil and a Willy Wonka inspired petit four trolley.
Norris is thrilled with the move, saying, "The new space at Leeu Estates is a dream come true; we are surrounded by so many different inspirations, from the world class interiors to the stunning panoramic views and our own vegetable gardens, that the sky really is the limit".
Says Leeu Collection founder Analjit Singh: "We are very excited to welcome La Petite Colombe to Leeu Estates, as it will offer more top-class dining to residents and visitors. With its partners, Leeu Collection is creating elegant, authentic experiences that make a visit to Franschhoek, known as the gourmet capital of South Africa, even more appealing. The hotels and the destination have never been in a better shape to welcome discerning guests."
La Petite Colombe is open seven days a week, from 12 noon to 10pm. Bookings can be made by calling 021 202 3395 or online. For more information on Leeu Estates, click here.