THE last time I saw Peter Finlayson – declared by Tim Atkin to be the Wine Legend of 2020 – it was in the comfort of my own living room (sigh); the occasion was a tasting of the Bouchard Finlayson Missionvale Chardonnay and Galpin Peak Pinot Noir. When I mentioned this to him, to his real live face on Monday evening, someone eavesdropping said "oh, not your bedroom?"
That's a bit cheeky, but I came back quickly with "well, if I'd moved my laptop…" Oh how we laughed and laughed.
The happy occasion was a "golden hour" soirée at the 12 Apostles Hotel & Spa hosted by the inimitable Manleys, Ian and Lise, and it was wonderful to see them again in the flesh too, along with a number of friends and acquaintances who have been absent from my life for so long. Golden hour is the first hour after sunrise and the last hour of light before sunset that produces a warm natural light, and lends itself to effortlessly superb photography. It being a perfect Cape Town spring day-into-evening, warm and windless, that sunset was probably the most photographed in months.
The "formal" part of the evening included a welcome address by Michael Nel, managing director of Red Carnation Hotels Africa Collection, and short speeches by Peter and executive chef Christo Pretorius. Upon entering Azure restaurant, I was welcomed with a glass of the 2017 Sauvignon Blanc Reserve. Fun fact: it was in this very place I first tasted it, courtesy of sommelier Greg Mutambe, during a fabulous lunch which was followed by a helicopter flip to the V&A Waterfront.
So taken was I with the wine, I made plans to get my hands on it again, and I have been back to the farm in the Hemel-en-Aarde valley on more than one occasion to buy more. So this was a bit of a full circle, which pleased me immensely. "It's not very Sauvignon Blanc," I said cleverly to Peter. "It has a lot of Semillon," he replied.
After the speeches were over, we were all served our own individually plated canapés, in line with Covid regulations, which was reassuring. Citrus cured farmed kabeljou with burnt orange gel, baby gem slaw, split onion dressing; goat's curd empanada with roast tomato purée, pickled red onion and basil pesto; confit free range chicken terrine with mustard mayo, apple salad, gooseberry gel and seed crumble…and so it went on, until it culminated with vanilla bean crème brûlée with poached nectarines, nectarine mousse and toasted  almond crumble.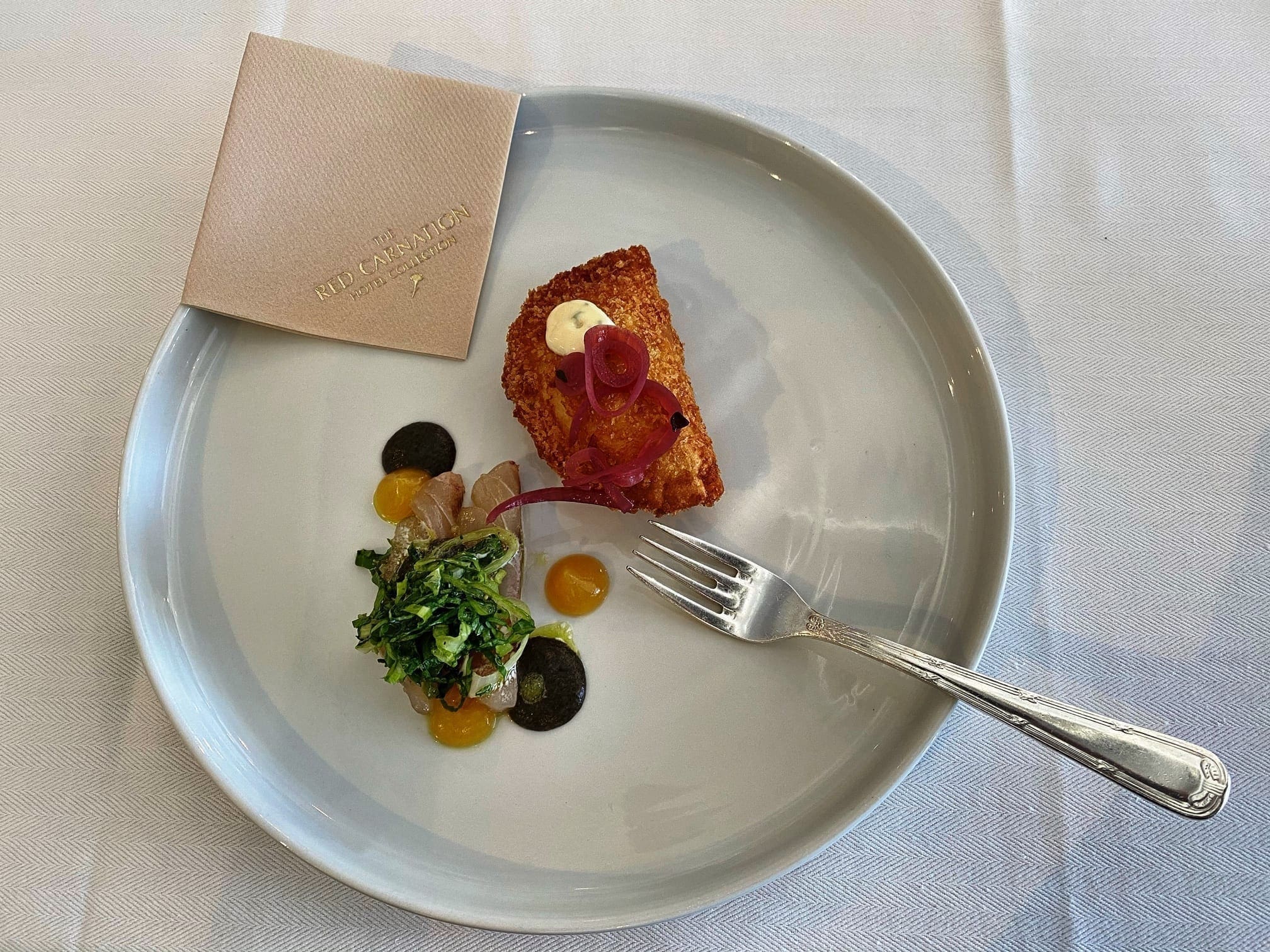 The wines flowed, and although Greg was around to present pairings, everyone pretty much got stuck into their favourites. There were rumours of a dinner after all this but I snuck off to my room…more of a mini suite really, where I was spending the night. Before checking in, I'd been sent a guest preference form. From it, I selected feather pillows, which turned out to be an excellent call. There was also the option of a yoga DVD and mat, so I asked for that too. To be honest, I never really had any intention of doing yoga, but hey, why not? You never know.
Having stayed at the hotel before, there was a plate of sweet treats, and a balloon saying "welcome back". Something about the 12 Apostles is that there are mirrors in the bathroom (100 extra points for you if you get the ear worm), both the public facilities and in the en-suites. It can be a bit disconcerting when you can see yourself from unexpected angles but it's also freakishly beautiful. Plus, there are LOTS of towels, all big and fluffy and embossed with the hotel's logo, and there's a very clever little subdued night light for those midnight trips when you don't want to wake up too much with brightness.
The  bed was an absolute treat – what I call a unicorn bed, in that you sink into it and sleep peacefully all night, and so rare to find. This is of course the desired outcome, but it so seldom happens on the first night in any hotel, no matter how grand. I was delighted to discover Peter Finlayson experiences the same thing, so we totally bonded over that – and the ambient lighting. It's remarkable how much a tiny LED on a TV or air conditioning unit can illuminate a room, when you just want darkness and silence. These are our first world problems.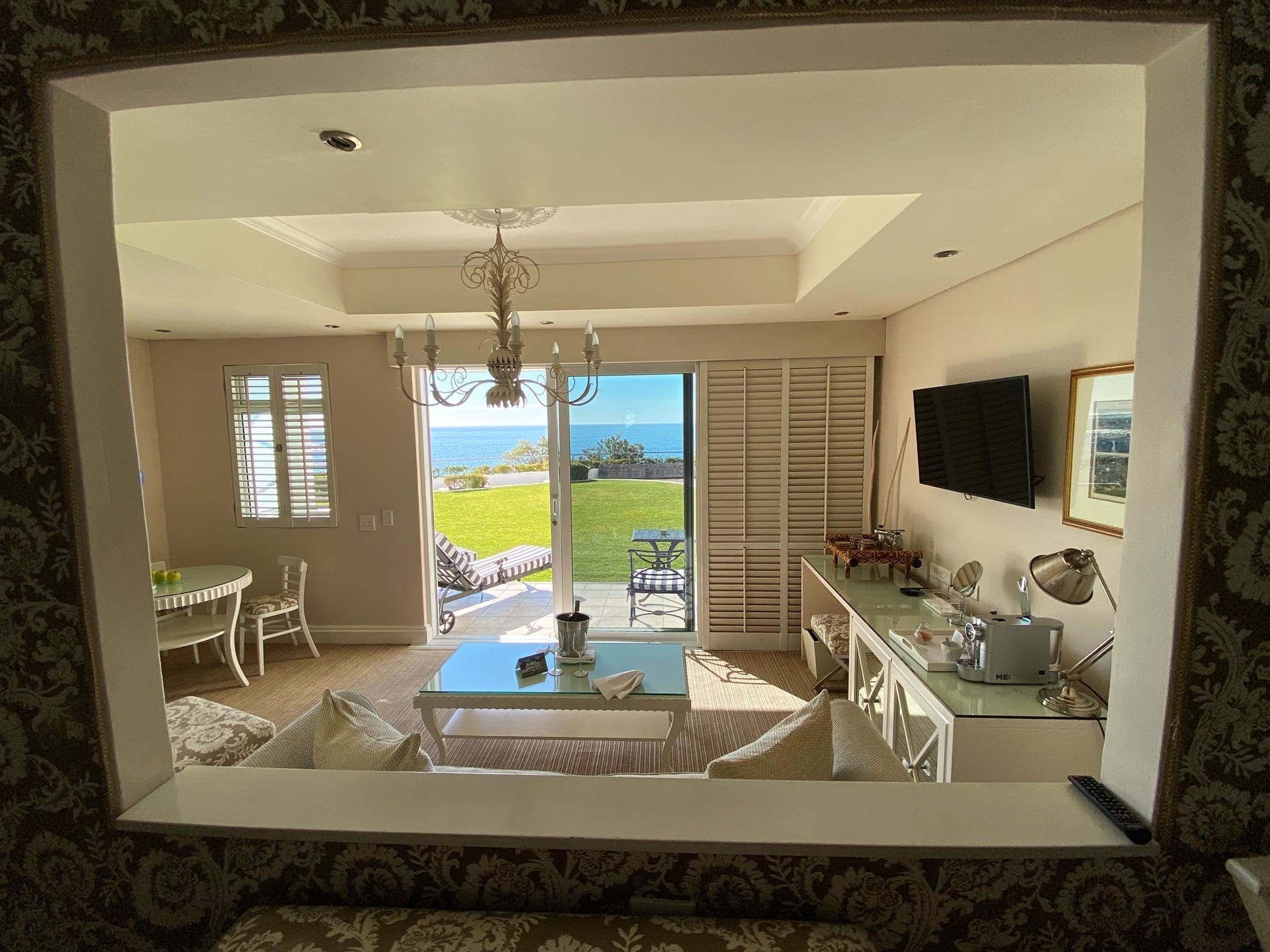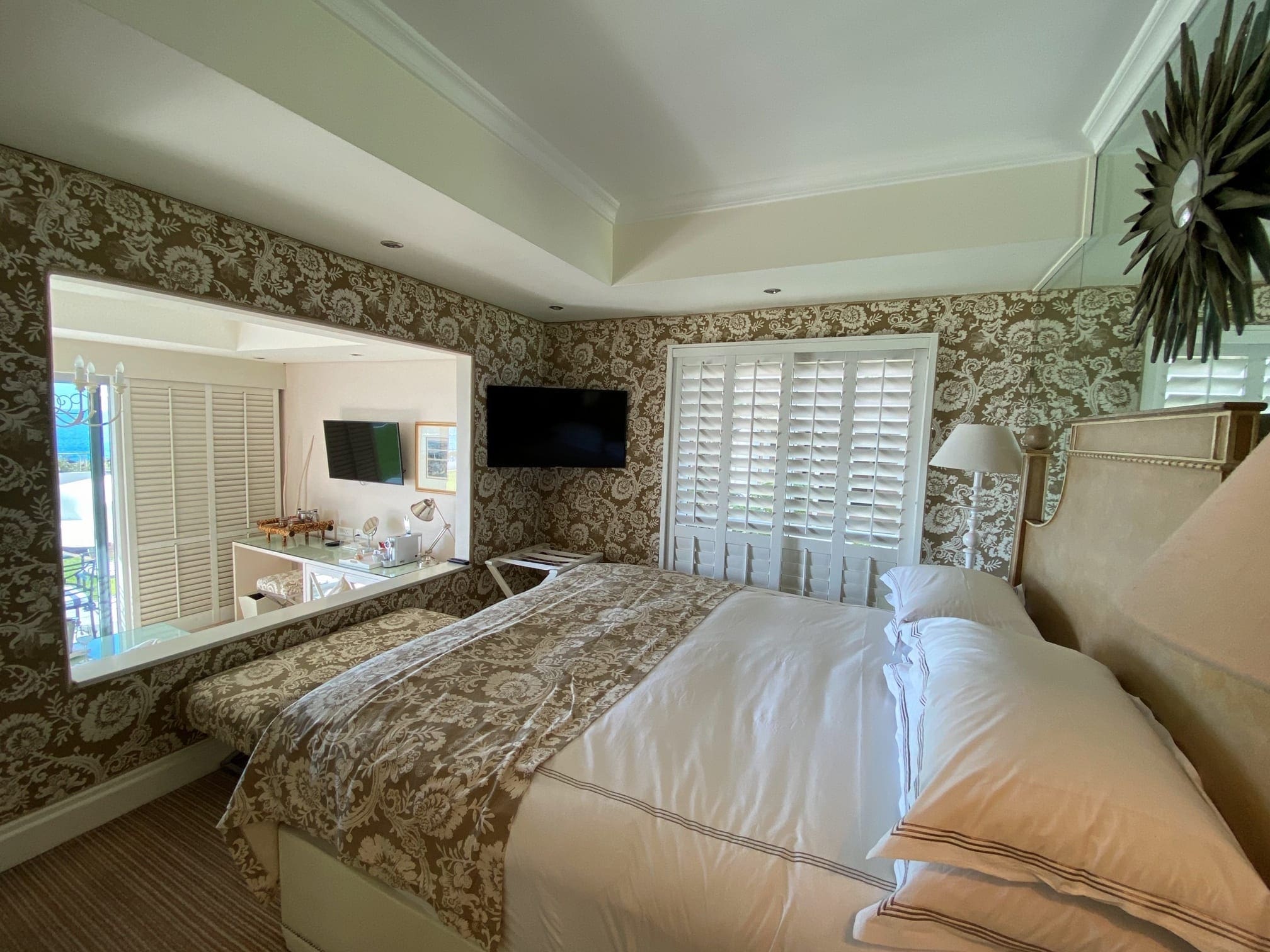 The next morning, after a blissful night, I received my in-room breakfast. As I lifted the cloche, my first thought was "Yor! That's a big breakfast!" More politely put, it was generous. I took it on the patio table with a view of the ocean. And as if things couldn't possibly improve, there came a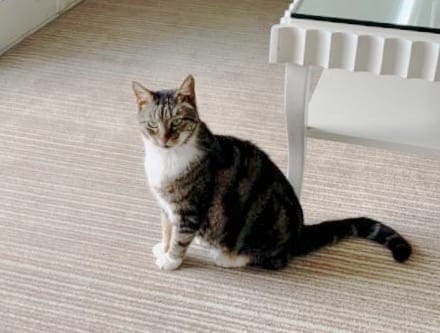 cat. If there's a better feeling than pspspsing a strange cat and having it come running, I don't know what it is. The little cutie pie sauntered in, scratched the couch territorially, head booped my hand, explored thoroughly, had a brief grooming session (leg in the air, you know) then curled up like a loaf of bread.
12/10 highly recommend.
For more information on the wines, click here, and for the hotel, here.
PHOTO CREDIT: BIANCA COLEMAN ©