WHEN Indochine at Delaire Graff Estate in Stellenbosch closed for renovations a few months ago no one knew it would reopen as Hoseki, focusing exclusively on Japanese cuisine. This was the wish of the estate's owner and renowned diamantaire, Laurence Graff OBE, to whom the name pays homage: its definition when translated from Japanese, is "jewel".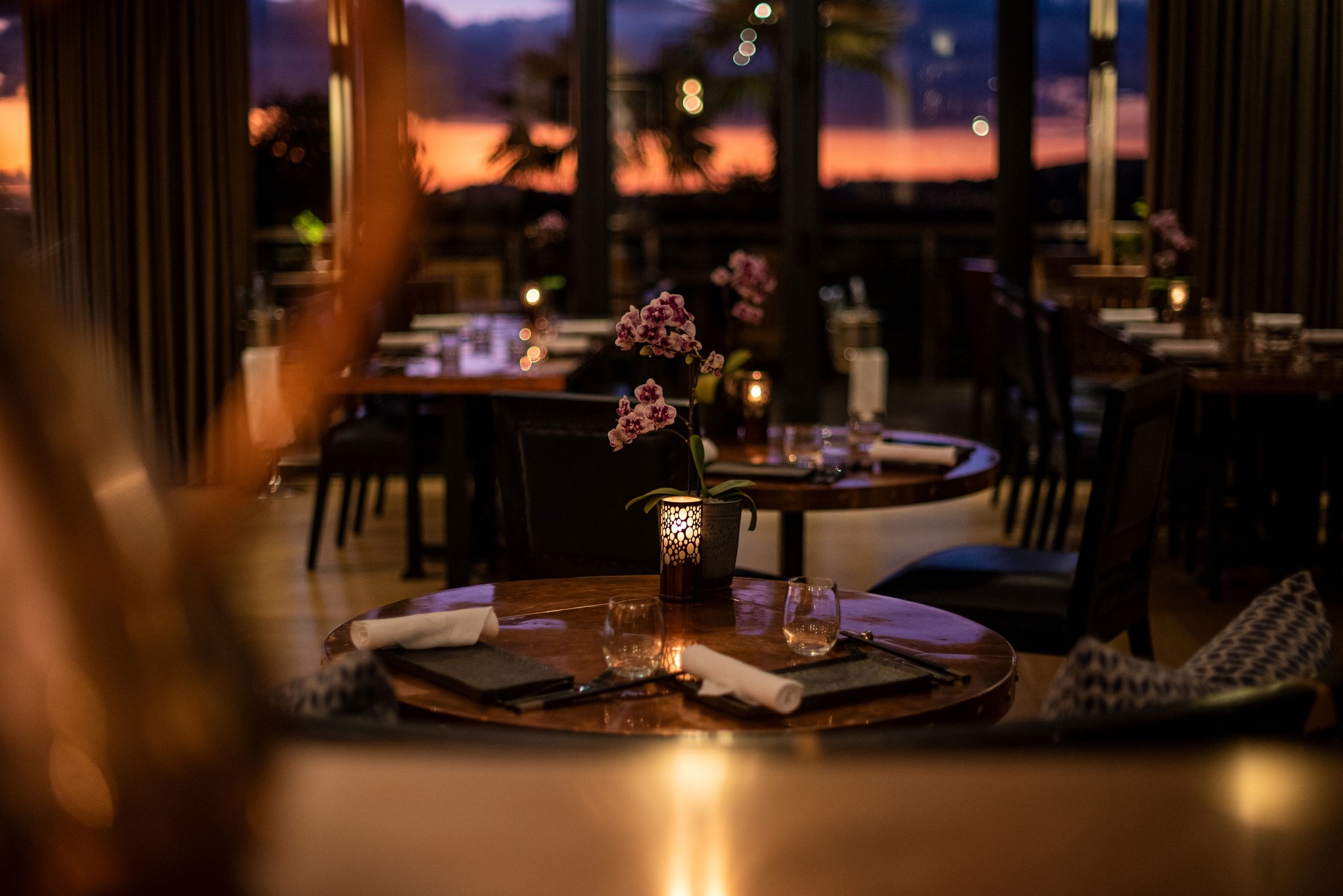 Open for just two weeks now, not only is the food exquisitely refined, so too is the careful consideration given to every aspect of the experience. For example, the napkins. I was left alone for a few minutes and I began studying and examining the diaphanous cloth. They are 100% linen and so delicate as to require their own washing machine (not even a gentle cycle). The chopstick holders are made from rhodonite, a crystal with deep meaning of love and compassion. The house-made bursting-with-umami shoyu is infused with bokkoms and sweet potato for a local aspect (and subtle enough to be sipped from the bowl), and ingredients for the goma salad are foraged from the area. Some other ingredients native to Japan – like shiso, from the mint family – are cultivated in the estate's greenhouse.
These are a few of the things going on behind the scenes; at your table you will be presented with an array of beautifully presented dishes, each one elevating your meal when you already thought it had peaked. You have options: à la carte or omakase – the chef's selection, the chef being Virgil Kahn who came to Delaire Graff Estate from an esteemed background, having cooked at Gordon Ramsay's Maze, Nobu at The One and Only and The Westin Cape Town. Virgil helmed Indochine since it opened its doors in 2010, and the menu illustrates his skill for Japanese cuisine. Mr Graff certainly made a calculated decision with tasking him with Hoseki.
Dishes are crafted to be shared at the table and served in a style honouring Japanese culture and customs. If your budget doesn't allow the omakase (and heaven knows mine doesn't), you can order a treat or two from the fairly extensive menu. But if you want to spoil yourself, or have someone to do it for you, Virgil's selection takes the decision making out your hands. It changes daily (there are guests staying at Delaire who will want to eat there multiple times and if they can afford the accommodation they can certainly afford that), so here is a description of the dishes we had (I'll share some of these pics on Instagram because they are just so luscious), most of which can be ordered individually. We were also treated to spectacular pairings with Delaire wines.
Course one: Tuna Chu Toro new style sashimi, the fatty belly of the fish prepared with scallions, ginger, wasabi, yuzu kosho; Sunrise Cap Classique NV
Course two: Delaire Goma Salad – basically mushrooms with sesame; Banghoek Reserve Chardonnay 2022
Course three: Crispy rice cakes with spicy salmon, roe, daikon and scallions; Kinpaku Hokusetsu sake…with flecks of gold leaf
Course four: Line fish sushi including yellow fin and blue fin tuna, and yellowtail; Coastal Cuvée Sauvignon Blanc 2023
Course five: Shiitake miso soup with tofu and wakame; more sake
Course six: I nearly swooned when I discovered this was den miso black cod, sweet and perfect with minimal accompaniment, allowing the fish to shine; White Reserve 2018
Course seven: Still managing thanks to portion sizes and pacing, sizzling toban yaki with wagyu, broccoli, sugar snap peas, exotic mushrooms and a soy poached egg; Botmaskop 2008
Course eight: "Uncle Fluffy" crème caramel layered with Japanese cheesecake and umeboshi; yuzu sake. It drew the flawless finish line.
I am fortunate to eat out quite a bit, at amazing restaurants, so know it's an easy to c0mpliment to pay when I say this is one of the best meals I've had in a long time, simply because of the care taken, the techniques, the creativity, the quality of ingredients, and the impeccable and knowledgable service. It's a tough act to follow.
More information here.