ONE of the best things about this gorgeous new place to be is that you can book a table without ever speaking to a human. As an introvert who hates talking on the phone, this is a godsend for me.
Athletic Club & Social opened in December last year, and first came to my attention when they followed me on Instagram. "Athletic Club? WTF is this and why?" was my reaction. A click on their profile showed me some exquisite photos (with no actual sporty stuff involved) and I immediately followed back.
I was a bit miffed that my good friend Allison Foat aka Cape Town Diva got there before me (and without me, quelle horreur!) and shared a stunning pic on Instagram, but a carefully orchestrated interview meeting with Pete Goffe-Wood gave me the perfect opportunity to book for lunch.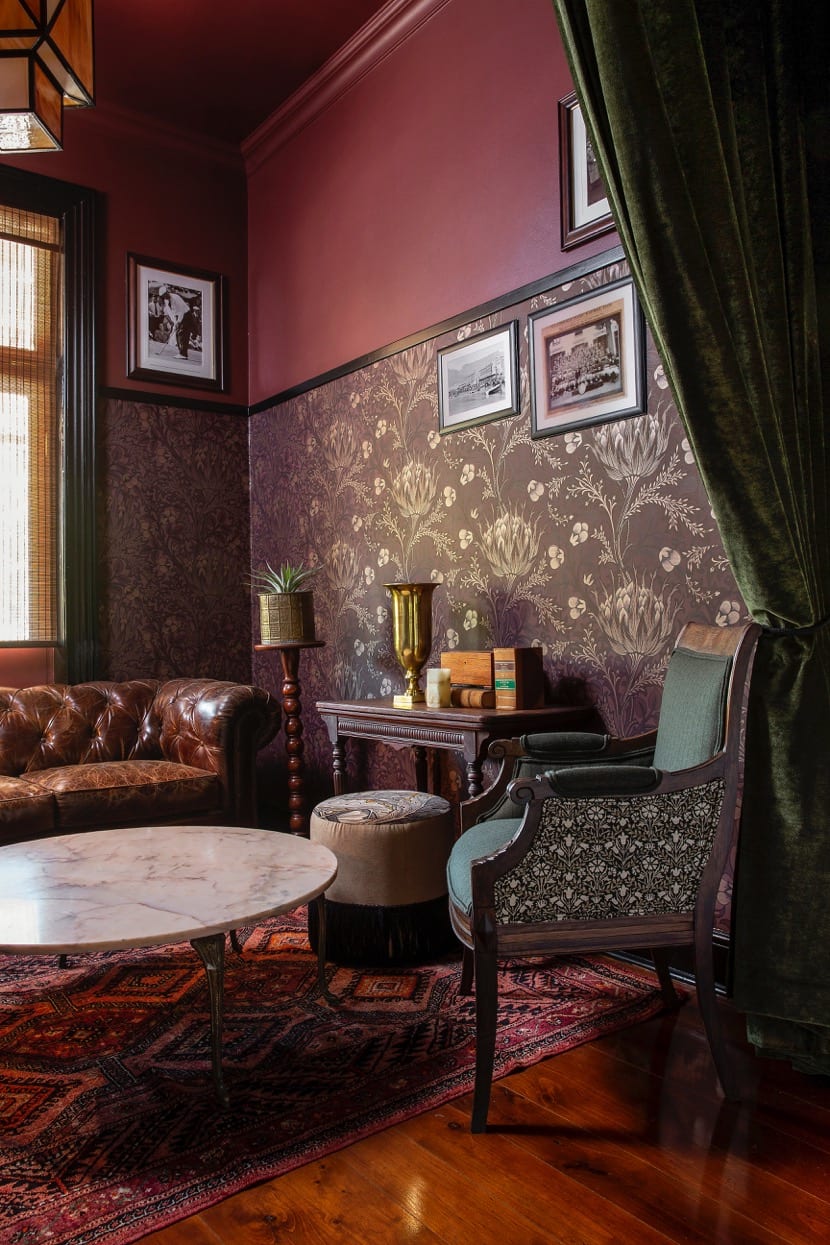 The online booking system through the Facebook page is super efficient, and followed up with email/SMS reminders. The first interaction with people only happened when I arrived, which is rather necessary. Pete had got there first and he urged me to have a look around at the beautiful design and decor.
Athletic Club & Social is over three levels: street level is the two-roomed restaurant (and bar); downstairs is an intimate bar with soft seating and decks holding the promise of DJs; and upstairs is the balcony overlooking the street, and a large lounge bar area with sexy nooks for private parties (see above). I later learned that if you book one of these curtained-off areas, they'd like you to spend a minimum of R3K but if you pitch up unannounced and they're available…well, you get to nab a premium spot.
But first, lunch.
The menu begins with sharing plates, which are not as small as you'd think. We ordered three – inadvertently making it a meat-free Monday which was fine because we are both without limitations when it comes to food – and they were plenty for us.
The charred aubergine with black garlic emulsion, sweet potato chips, mint and pine nuts had a touch of heat, and we enjoyed the earthiness of the tahini cauliflower with baharat spice (a mixture or blend used in Middle Eastern and Greek cuisine), herby lemon dressing, almond slivers and hummus (extra points for spelling it correctly on the menu). The winning dish, however, was the fire-roasted baby gem lettuce with LOTS of parmesan, delectable little white anchovies, capers and a lemon vinaigrette.
Notice the tasteful and stylish logo on the flatware.
The tapas-style dishes are supplemented by rotisserie dishes of roast lamb shoulder or chicken thighs in pita, and three main meals – sardines, line fish and venison. There are several desserts, including a vegan ice cream.
I can't wait to go back in the evening to experience a night time vibe.
Athletic Club & Social is at 35 Buitengracht Street, Cape Town. Telephone 021 012 5331. There's plenty of parking across the road. Mondays to Wednesdays 12pm – 11pm, Thursdays 12pm – 11.45pm, Fridays and Saturdays 12pm – 2am.