JOZI restaurants Gino's (Robertsham) and Osteria Rossa (Bedfordview) claimed the top two positions in this year's Porcupine Ridge Pizzeria Challenge with Gino's of Stellenbosch taking third spot and last year's winner, Ferdinando's Pizza (Observatory, Cape Town), coming in fourth. 
Voting for the participating restaurants was done by their customers.   
Gino's in Robertsham was the winner in 2021 but lost out to Ferdinando's last year and placed second. The other big winners this year were Osteria Rosso in second spot (up from ninth last year) and newcomers to the competition Mooiuitsig Kombuis and Corlie's Italian.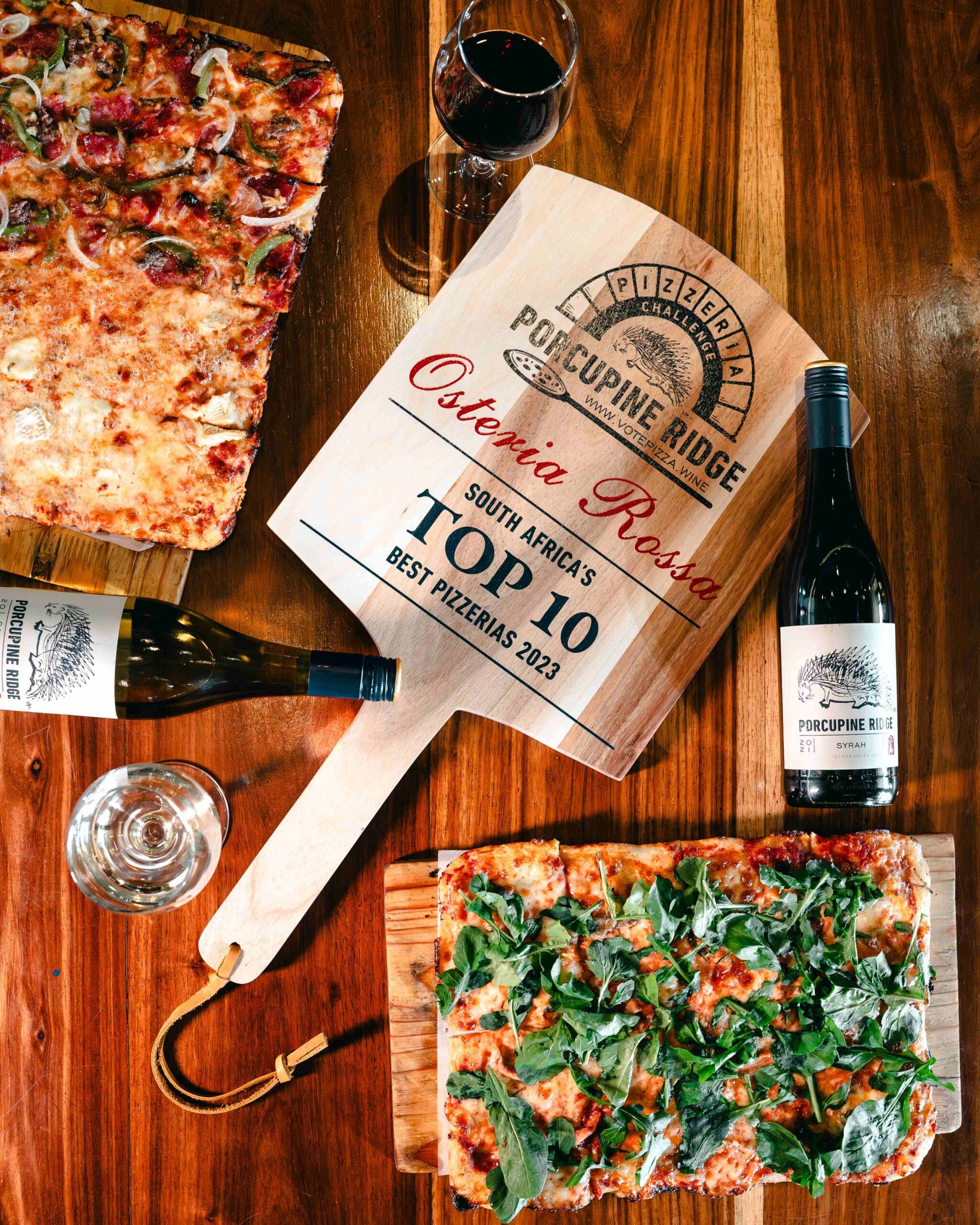 The Top 10 in this year's Porcupine Ridge Pizzeria Challenge are:
Gino's (Robertsham, Johannesburg)
Osteria Rossa (Bedfordview, Johannesburg)
Gino's (Stellenbosch)
Ferdinando's Pizza (Observatory, Cape Town)
Mooiuitsig Kombuis (Groot Brakrivier)
Piccola Rossa (Edenvale, Johannesburg)
Corlies Italian (Somerset West)
Julia's Eatalian (Potchefstroom)
Lucio's Pizzeria (Northcliff, Johannesburg)
Enzo Pizzeria Trattoria (Scottburgh)
A Johannesburg institution, Gino's celebrated its 40th anniversary this year. Owner Gino Mazza was delighted with the victory: "It was a tremendous validation of what we do, which is to provide delicious Italian food made with passion and which is good value-for-money. What makes the win even sweeter is that the competition is voted for by the public so it proves that we are doing the right thing for our customers. To them I say saluti, bon appetito, grazie."
Although Gino's – which opened its doors in the south of Johannesburg in 1983 – was the brainchild of eldest son Gino, the entire family, from father Guiseppe to mom Antonia, sisters Carmela and Maria and youngest brother Dom, were drawn into the business in true Italian style. Today there are two family-run restaurants – the original Gino's, run by Mazza and his sister Carmela, and Gino's in Stellenbosch, which opened in 1996 with Dom in charge, and which came in third in this year's challenge.
Says Lynton Kaiser, sales and marketing manager for Porcupine Ridge Wines: "We are delighted both the South African pizza-loving public and pizza-serving establishments continue to embrace the Porcupine Ridge Pizzeria Challenge. Everyone has their favourite pizza spot and this competition gives patrons the chance to make their support known … hopefully with a glass of Porcupine Ridge in hand. 
"Congratulations to all the pizzerias who made it into the Top 10 and a huge thank you to all this year's participants for signing up for the challenge and for making and serving such delicious pizzas. Our thanks too to all those who supported their favourite eateries and took the time to vote."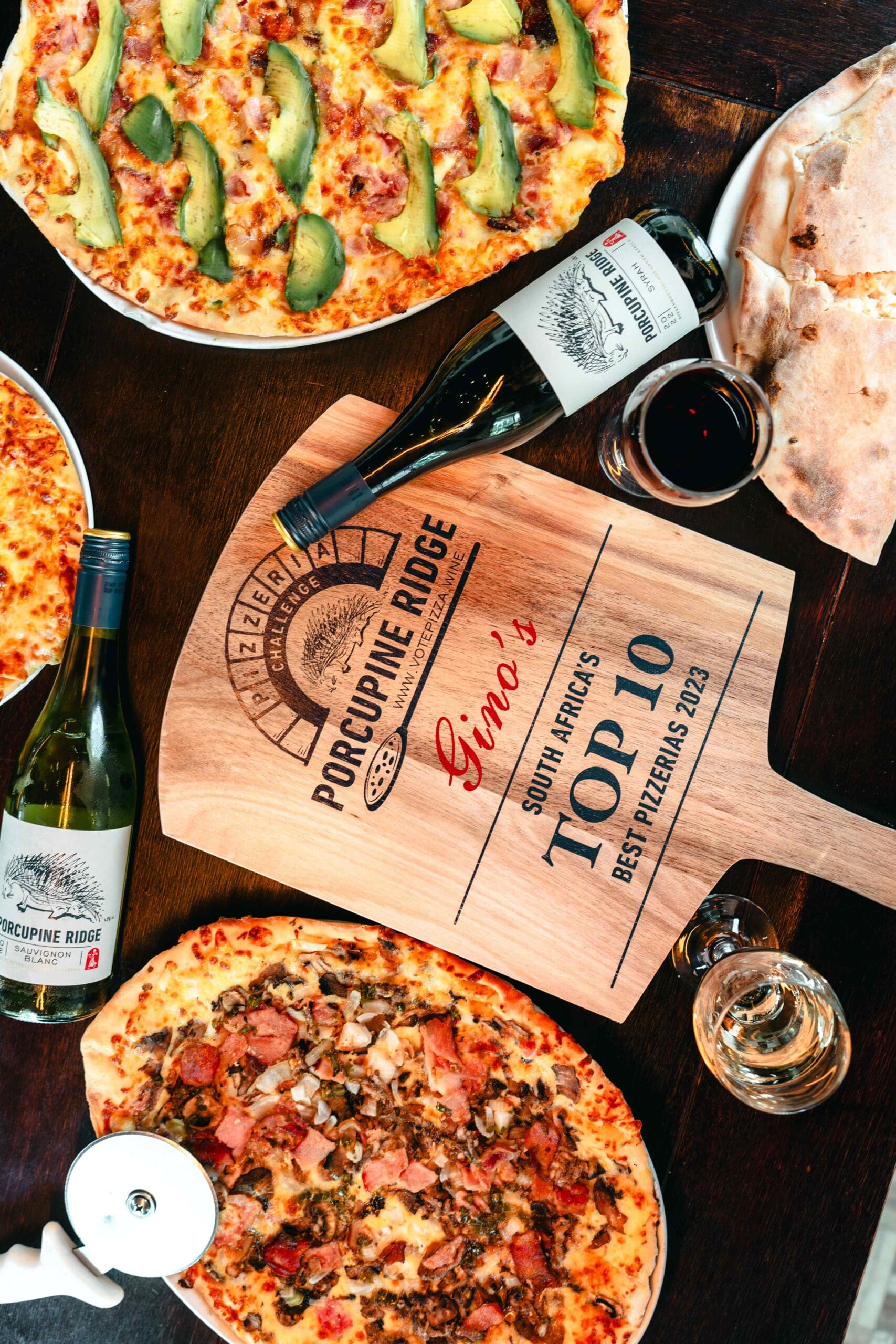 For their win, Gino's received a winner's pizza paddle, Porcupine Ridge wine for a year and R25 000 worth of marketing materials, while the nine runners-up were given a bespoke Top 10 pizza paddle, six cases of Porcupine Ridge wine and marketing materials.
The Porcupine Ridge Pizzeria Challenge also offered consumers the chance to win weekly prizes of an EarthFire cutting board and pizza slicer, with one grand prize winner walking away with an EarthFire TableTop Pizza Oven, pizza accessories, pizza for a year from his/her favourite establishment and six cases of Porcupine Ridge wine, all with a combined value of R10 000.
Website | Facebook @porcupineridgewines | Instagram: @Porcupine_Wines