IT really doesn't get much more urban than a side street in Maitland, and it's good to remember it's worth seeking out hidden gems like this. You'll be pleasantly surprised.
Urban Playground is across the parking lot from Sense of Taste chef school owned and run by Peter and Debs Ayub. Well, the seating area at the back is. The kitchen, with its wood fired pizza oven fronts onto the corner of Coronation and Van Wyk streets where you can perch on high stools and eat at the counter with a view of the action. At the back are wooden tables and benches and a wall painted in street art style.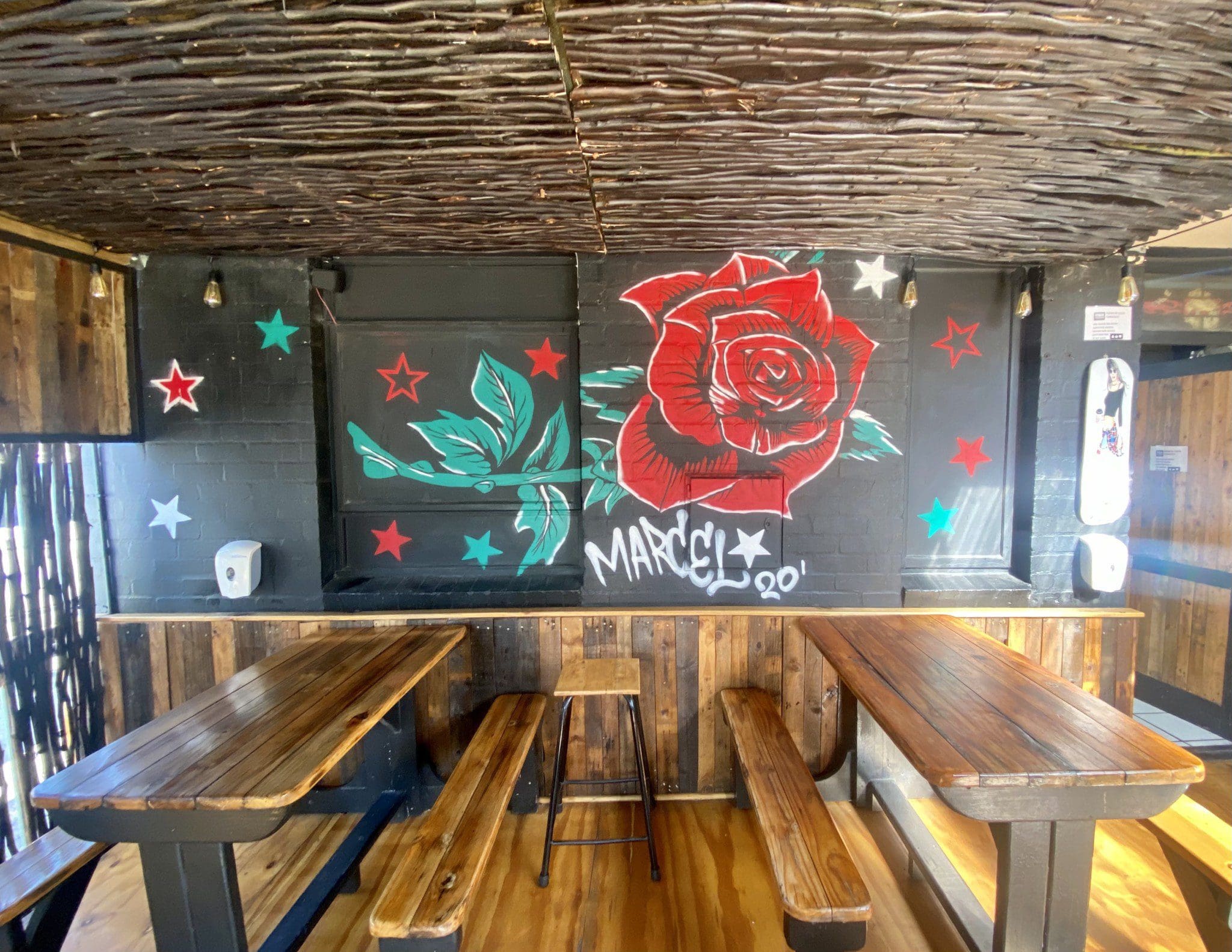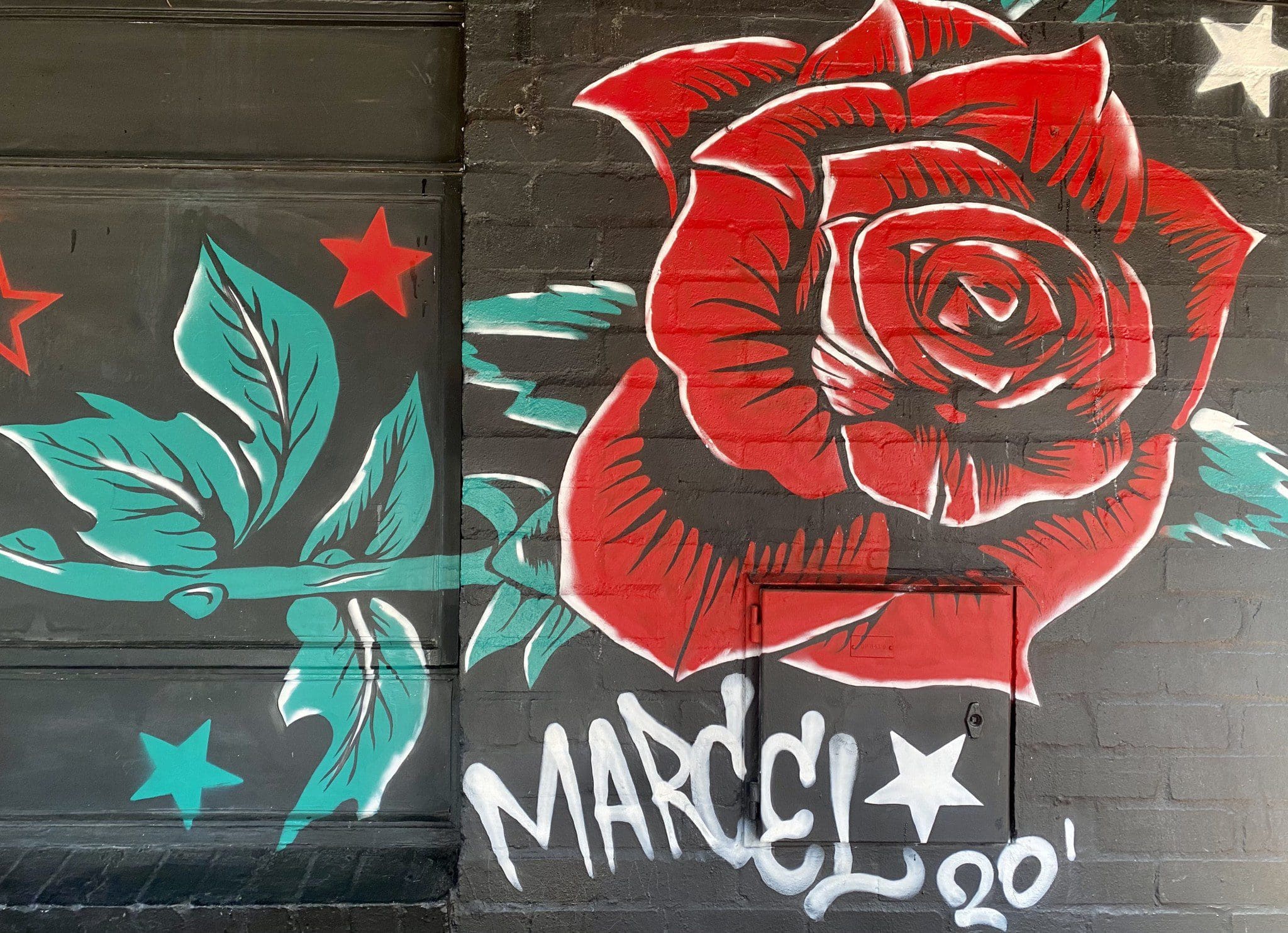 It opened in December 2020, because the premises were there to be used. Peter invited sous chef Byron Thebus along with Kyle Campbell, Simone Jonas and Basil Grootboom to team up and have fun. And they do. The vibe is energetic and funky and super cool; the food is delicious and oh so generous.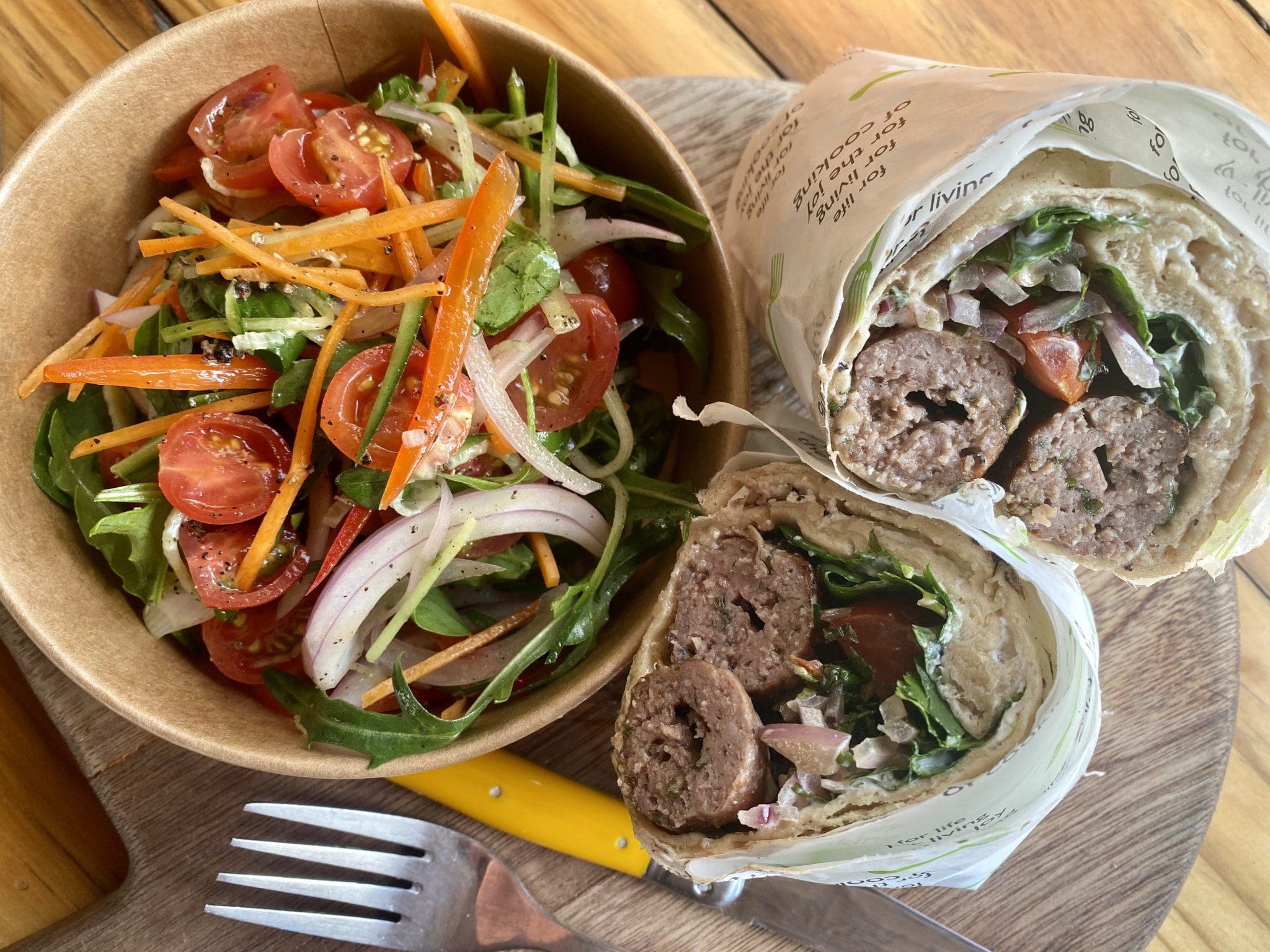 Sexy Deborah and I went for a late lunch, and determined to get as broad a taste as possible, each decided to order two dishes. Well, that was silly. The lamb kofta with flatbread and salad, and the Polish kielbasa with mustardy onions and potatoes were technically more than enough. I initially called Pete out for too little sausage, too much potato but that was churlish of me; once I got stuck in I found there is zero problem with a bowl of soft potatoes and caramelised onions in such a lovely wholegrain sauce.
For her second act, Sexy Deborah ordered the pork belly with Thai prik nam pla, Asian veg and sticky rice. It was served poke bowl style and looked flipping amazing. I took the opportunity to order a pizza to go, with spicy chicken, amasi cream cheese and yes, pineapple. I've said it before, I'll say it again (and probably next time too): I'm sorry to all the Italians but I'm still and always will be a fan of pineapple on a pizza.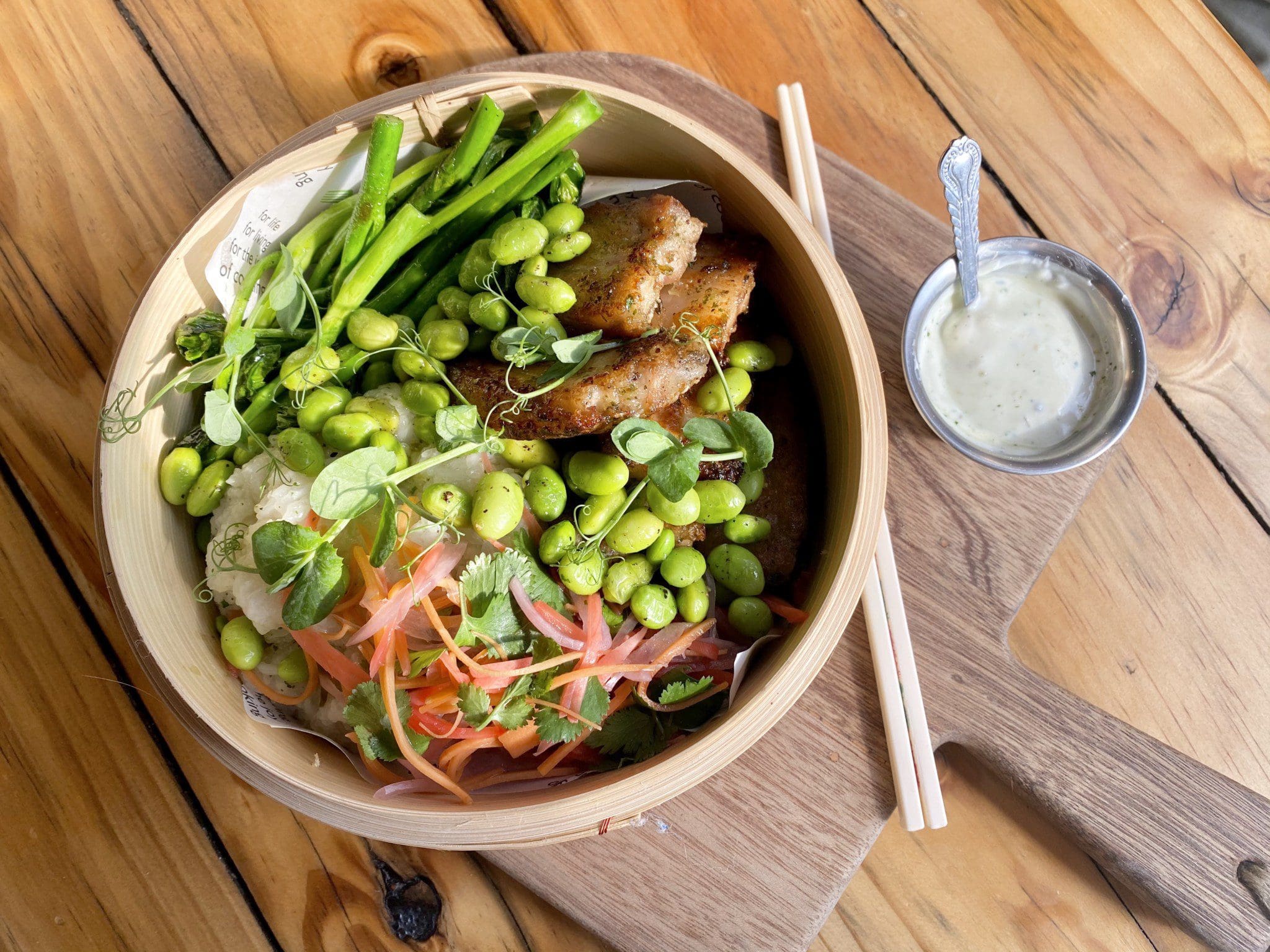 The dough for these particular pizzas is not rolled out but kneaded and stretched and tossed by hand. Kyle, I'm sorry I didn't get you at your best angle, or capture the dough in the air but I can confirm it was not dropped, and the spectacle was appreciated. As you can see in the pic, the pizza is loaded with toppings. I shoved a slice in my face right there and then while it was hot, but I have to say, later at home and the next morning it was just as good cold, if not better, with a soft chewy crust but ultra thin at the base.
So yes, get off the main drag and find this fab little place. Prices are stupidly reasonable, and it's BYOB, no corkage if you bring a cold one for the chef. Urban Playground is open Mondays to Fridays from 10am until 7pm, and Saturdays 10am until 8pm, for sit-down and takeaways. For more information, click here.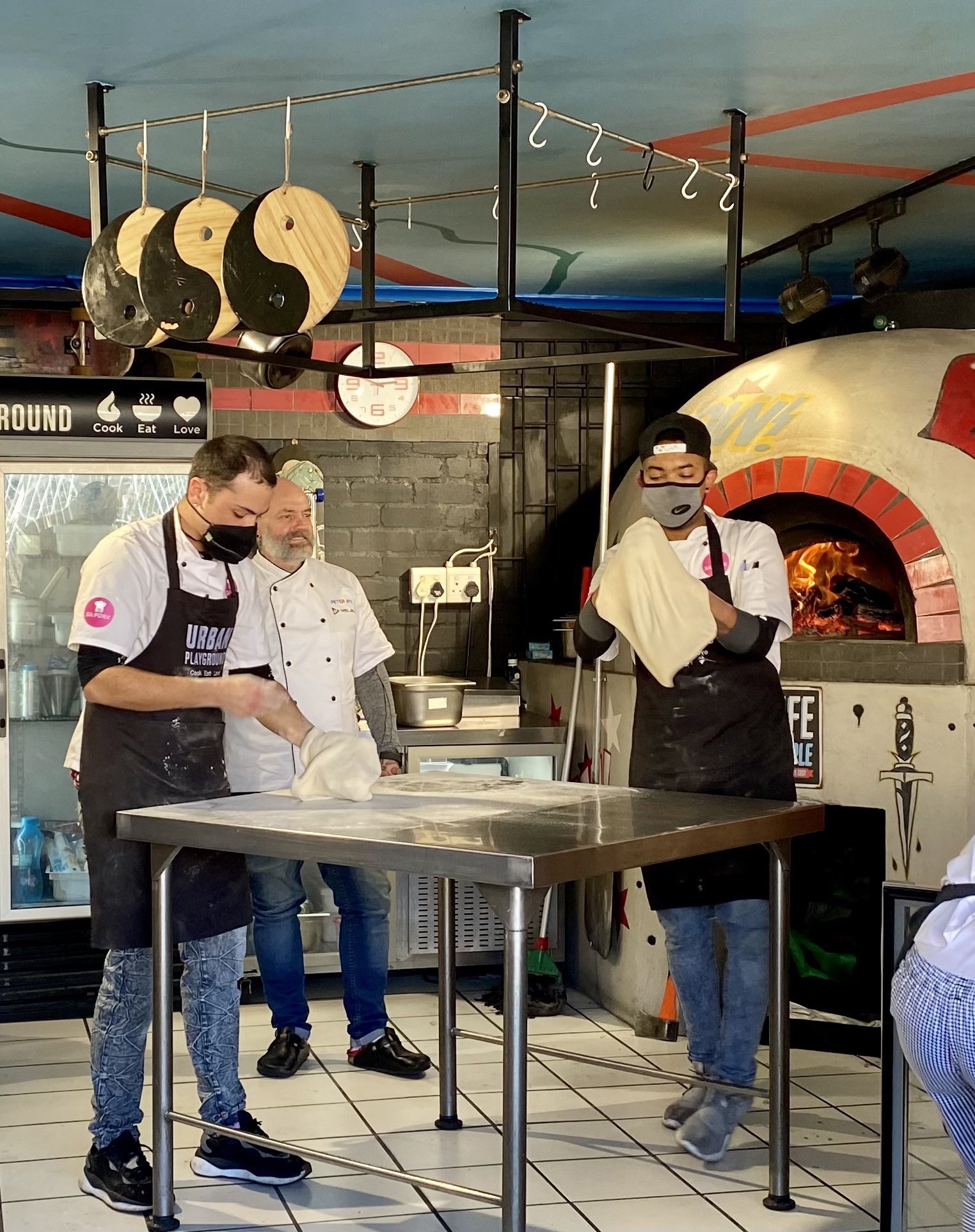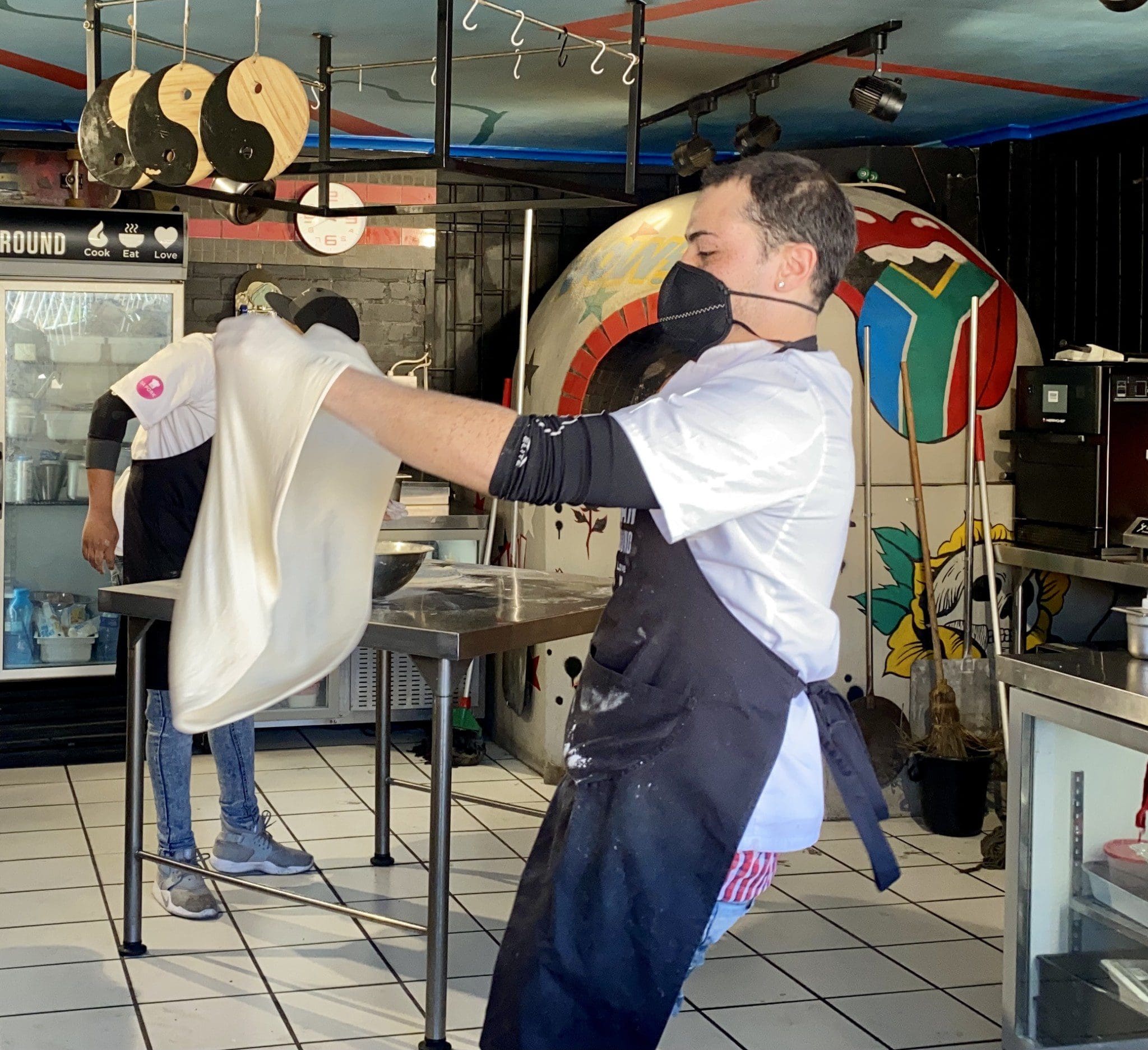 PHOTO CREDIT: Bianca Coleman ©