EMBER, which opened on August 26, 2021, is focused on meat – which is in the name – and wine. But before that, I have to share that Michael Broughton's famous prawn risotto is on the the menu.
Yes, that prawn risotto. The one from when Michael was at the award-winning Terroir restaurant at Kleine Zalze. The recipe is in his cook book but I had a look and was completely honest with myself: I'll never make it at home. Even Michael himself says it's a two-day labour of love, but not impossible. Fabulous if you have that kind of ambition but for the rest of us lazy lot, it's good to know we can have it served at Ember.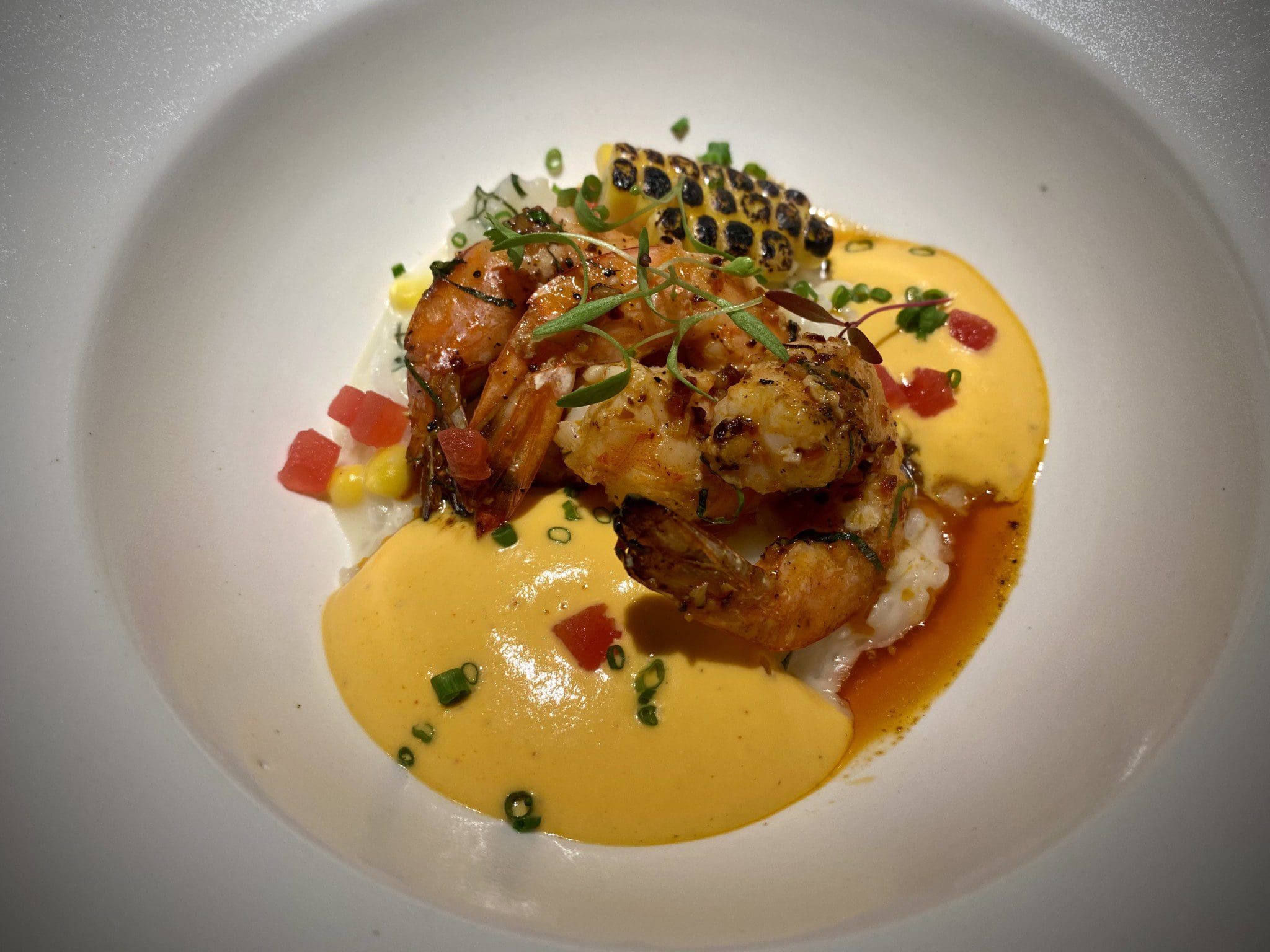 Michael said he was tempted to list it as "that prawn risotto" but decided it would be a bit arrogant. I told him he could have done it, because it was exactly those words I squealed excitedly when I saw it. Fun fact: the recipe is not in the index of the cook book but it is on page 52, and to give it its full name: prawn, corn and basil risotto with sauce Américaine, it was truly a pleasure to enjoy it once more. I savoured every delicious mouthful – tiny ones, to make it last longer – and it paired beautifully with Kleine Zalze Vineyard Selection Chenin 2020.
The wine list at Ember is quite spectacular. There is a cellar and a sommelier and decanters so they are taking this very seriously. All the wines are from the Stellenbosch region and range across the budget from sub-R200 all the way up to R3600. Only the ones from Brenaissance Wine & Stud are available by the glass, but there is allowance to taste some of the other special wines, with the promise of the appropriate flair and theatrics to accompany this. Ember has an on- and off-consumption licence so if you try something you particularly fancy, you can order it (one bottle or 100) there and then for delivery within 48 hours.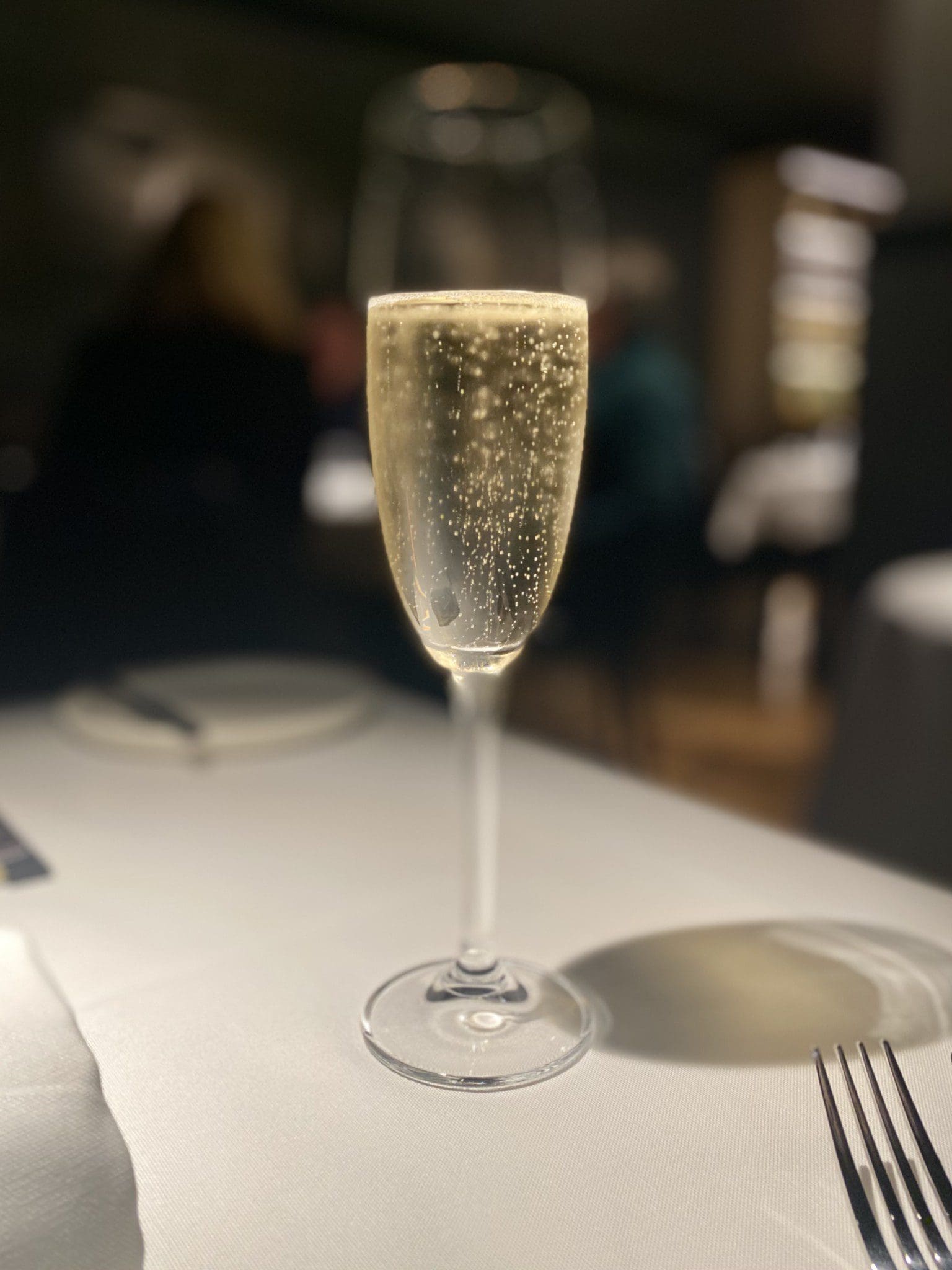 Brenaissance "The Famers Collection" is the umbrella under which Ember and its sibling restaurant Cucina and STUD The Burger Shop operate, which you can read more about here, and here. All three opened in the past five months which is no mean feat in these trying/challenging/unprecedented times. Michael is overseeing and managing them, and there's still a tapas and wine bar to come before the end of the year. Located in Plein Street opposite the Town Hall, being within a few metres of each other definitely makes his life easier. When I met with Michael and Tom Breytenbach of Brenaissance in March, it was still only a vision, but stepping through the door at Ember, it is exactly as they described it, and as I imagined it would be.
The intimate 40-seater whispers elegance with its monochromatic decor and smartly dressed staff. Lighting is flattering, hanging below face level to illuminate the table and the food. The linen is crisp, the seating plush, and the glassware is by Riedel. The meat is from Brenaissance, obviously, and it is cooked over coal and flame. Because, Ember…get it?
As extensive as the wine list is, the menu is minimalist; three starters, four main courses, three sides, and four desserts. It makes deciding that much easier, and it's quicker to get on to the serious business of eating. Ember is open for lunch and dinner Tuesdays to Saturdays, and it's important to note the night time hours – it's recommended you be seated no later than 7pm so as to enjoy your meal at a leisurely pace. Also, be considerate of staff who have to clean up and get home before curfew.
Starters were a no-brainer – that prawn risotto of course. There's also a winter salad of pumpkin and pear (we had a small portion sample, compliments of the kitchen), and beef tartare. To whet the appetite, there is bread, house-cured biltong and pale silky house-churned butter sprinkled with smoked salt. Give a South African bread and meat and they will slap it all together and make a sarmie. This is no exception, and it's wonderful. But give that delicately pink biltong, paper thin, with a nice bit of creamy fat, a taste on its own to fully appreciate it.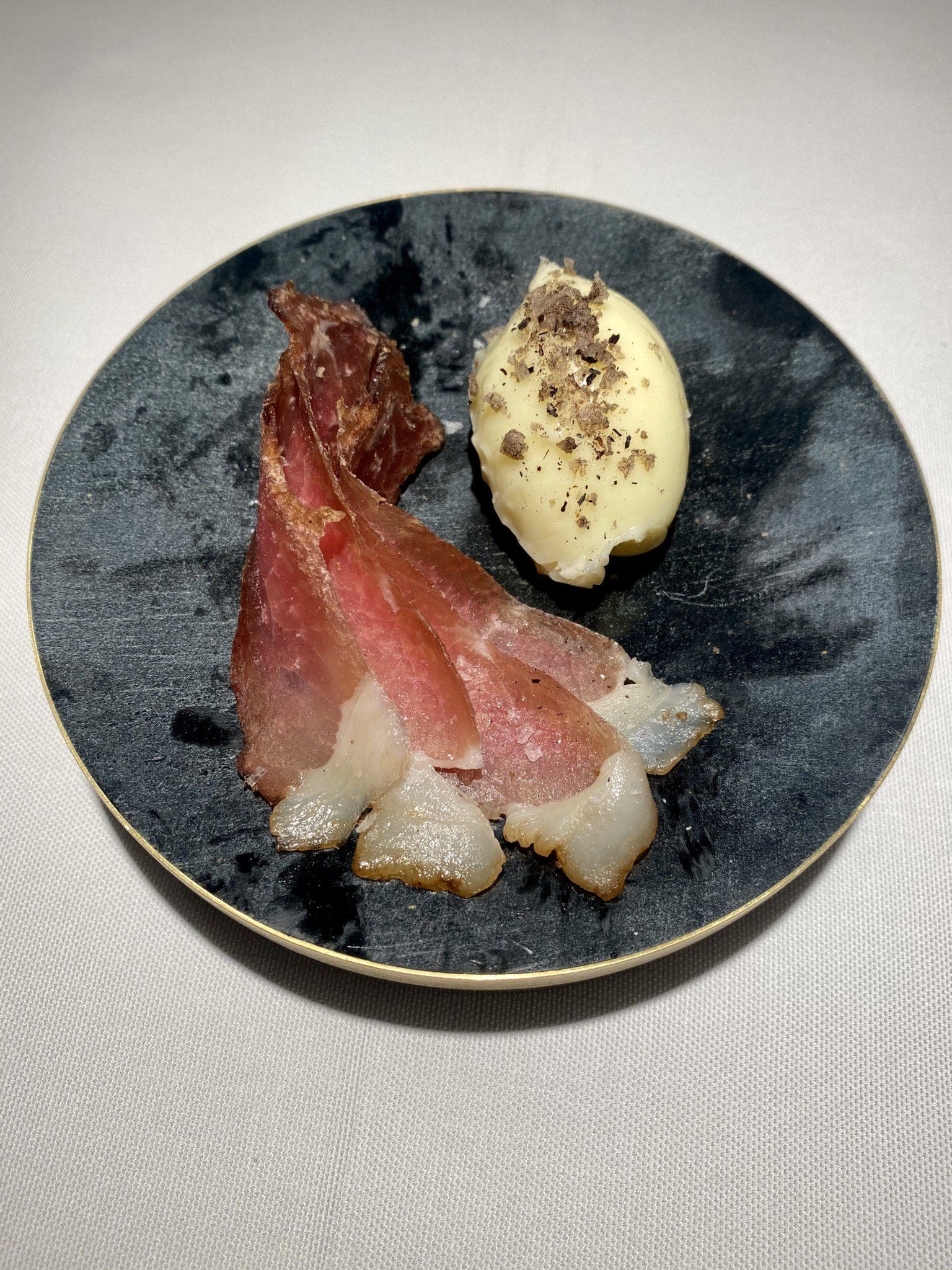 For main course we both ordered the ribeye; fillet and sirloin are other options. The Proprietor's Cut is a selection of rump, sirloin and ribeye, and there is a choice of four sauces. I chose beef jus, and Michael the creamy mushroom and brandy. Of the sides – green salad, creamed spinach, parmesan and truffle chips – we shared the latter. Which actually tasted of truffle. So many times, this is promised but not delivered so it is with gratitude I mention this.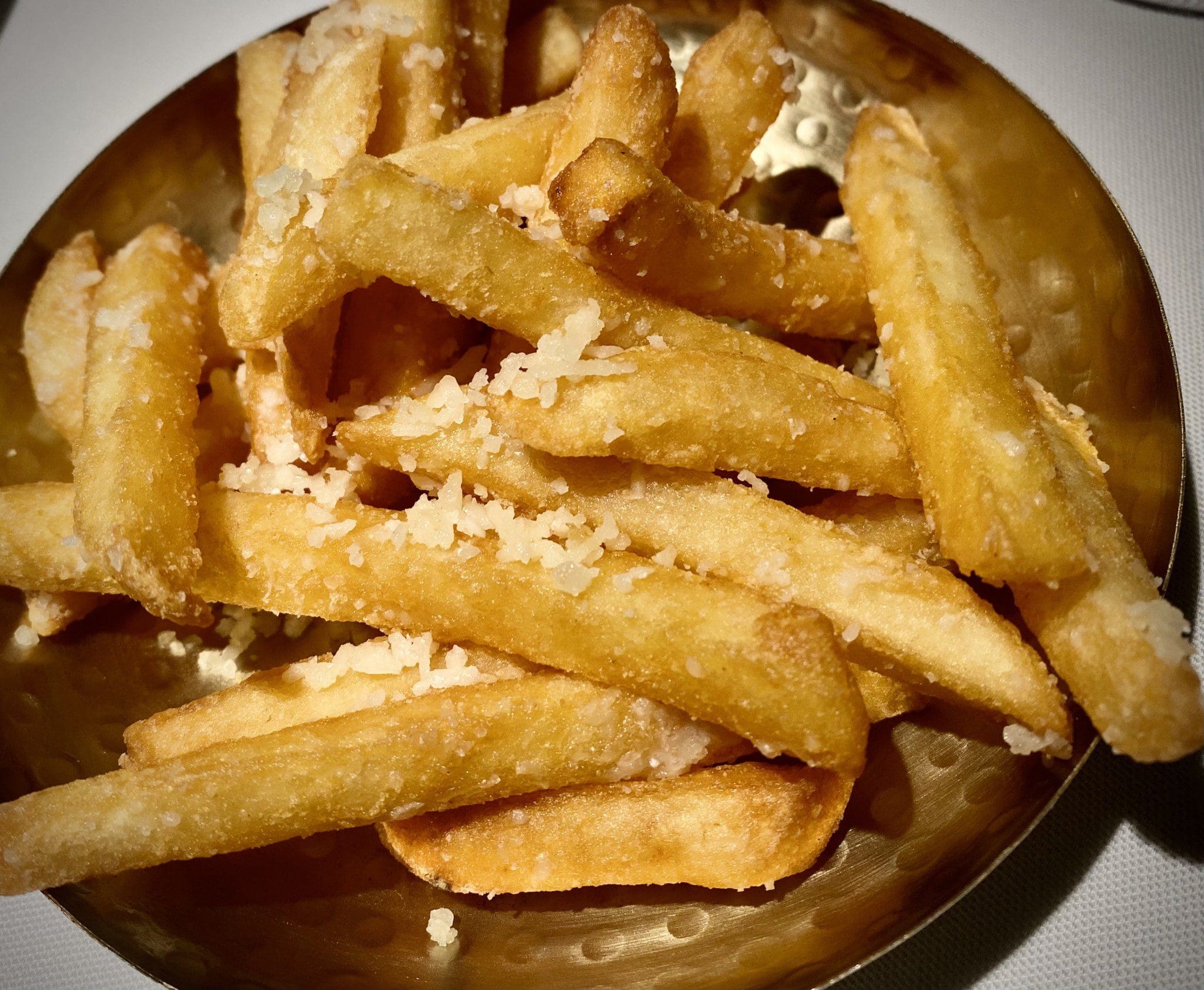 When the steaks were served I didn't immediately question its colour, like so many diners do here, and will continue to do so. But after a few admiring moments, I asked how and why it was so black. The secret is a combination of the spices used to rub the meat, and the cooking technique. You'll hear no more trade secrets from me. So while it looks burned and charred, it is not, and does not have that bitter taste we all sadly know from bad braais. The thinking behind it it for the flavour, but also for the exquisitely dramatic impact of the contrast between the thin outside and the pink inside.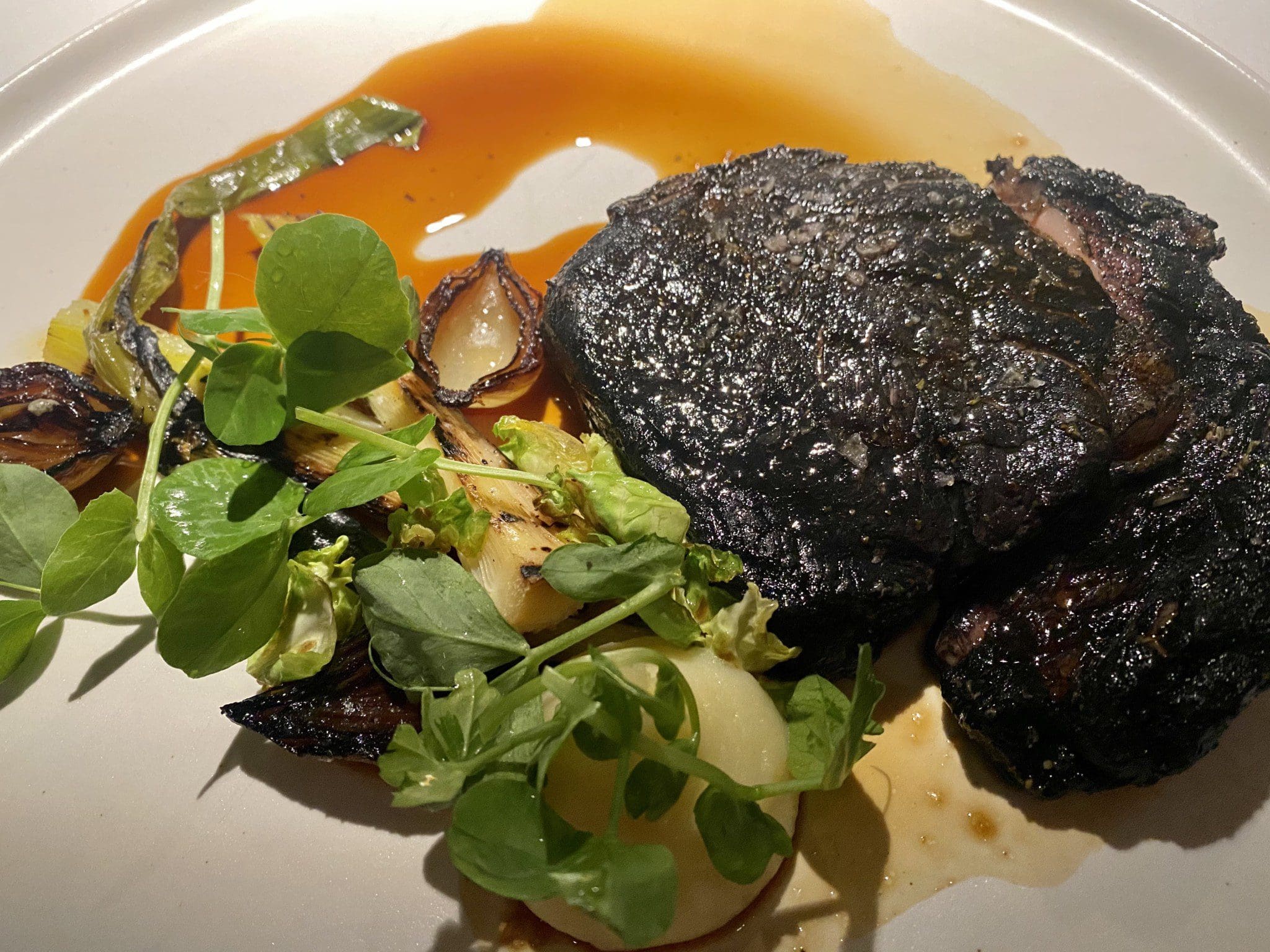 The ribeye was as tender as fillet and toothsome, cooked to perfection, with every last drop of juice retained (what you see in these pics is the beef jus). In the old days, we would order our meat medium, medium rare and so on. Now it's trendy for the waiter to ask what temperature you'd like, but without them or us knowing what those temperatures are. Armed with this information, you can order your steak exactly as you like it, because I've struggled for years to explain I want it medium rare but more rare than medium but definitely not rare. It never turns out right so I give up and order rare, because it's better than overdone medium rare. Now, thank you Michael, I can request the exact internal temperature I want. Whether it arrives that way at other establishments remains to be seen.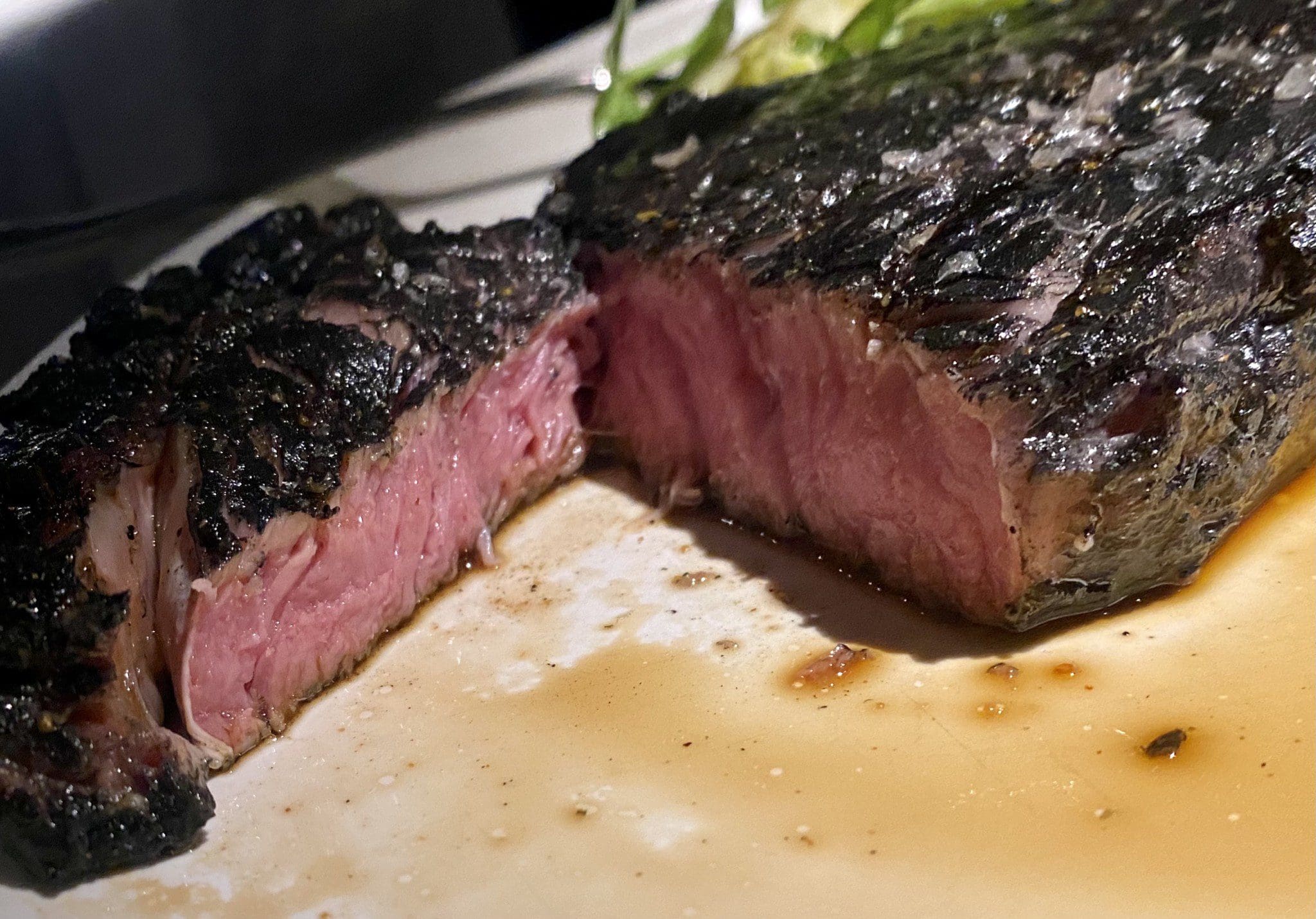 To accompany our main course, Michael asked sommelier René Veldhuizen to surprise us with a wine. She rose to the challenge by pouring us glasses from a bottle whose label she kept discreetly concealed, returning later to find out what we thought. Well, what I thought was it was liquid velvet. It was Brenaissance King Of Clubs Cabernet Sauvignon 2009, of which a mere 2500 bottle were made and now I want more before it's too late. And here's the thing – it's slightly less at Ember than it is from the farm's website. So about that off-con…
Ember is at 43 Plein Street, Stellenbosch. For more information, call 021 203 6255 or click here. Facebook and Insta @ember_meat_room
PHOTO CREDIT: Bianca Coleman ©
Bonus: There's free, secure underground parking for evening diners. Let them know when you book your table.