WHEN I rule the world, it's going to be Cape Town and surrounds in May all year round. The weather is a perfect combination of warm sunny days when you can sit outside without a jersey, and dark and stormy ones with rain lashing down, wind howling – made for sitting in front of a fire with red wine.
Sometimes you even get both in the same 24 hours.
It's always over far too soon, as the equinox creeps closer, and although we call that the middle of winter, it's when the days grow a tiny bit longer with every sunrise and sunset, and summer rolls around again. It's no good railing against it but at least this year we can get out there and enjoy what's left of May (in 2020 we were still locked down and apart from the morning walk between 6am and 9am, missed the entire month).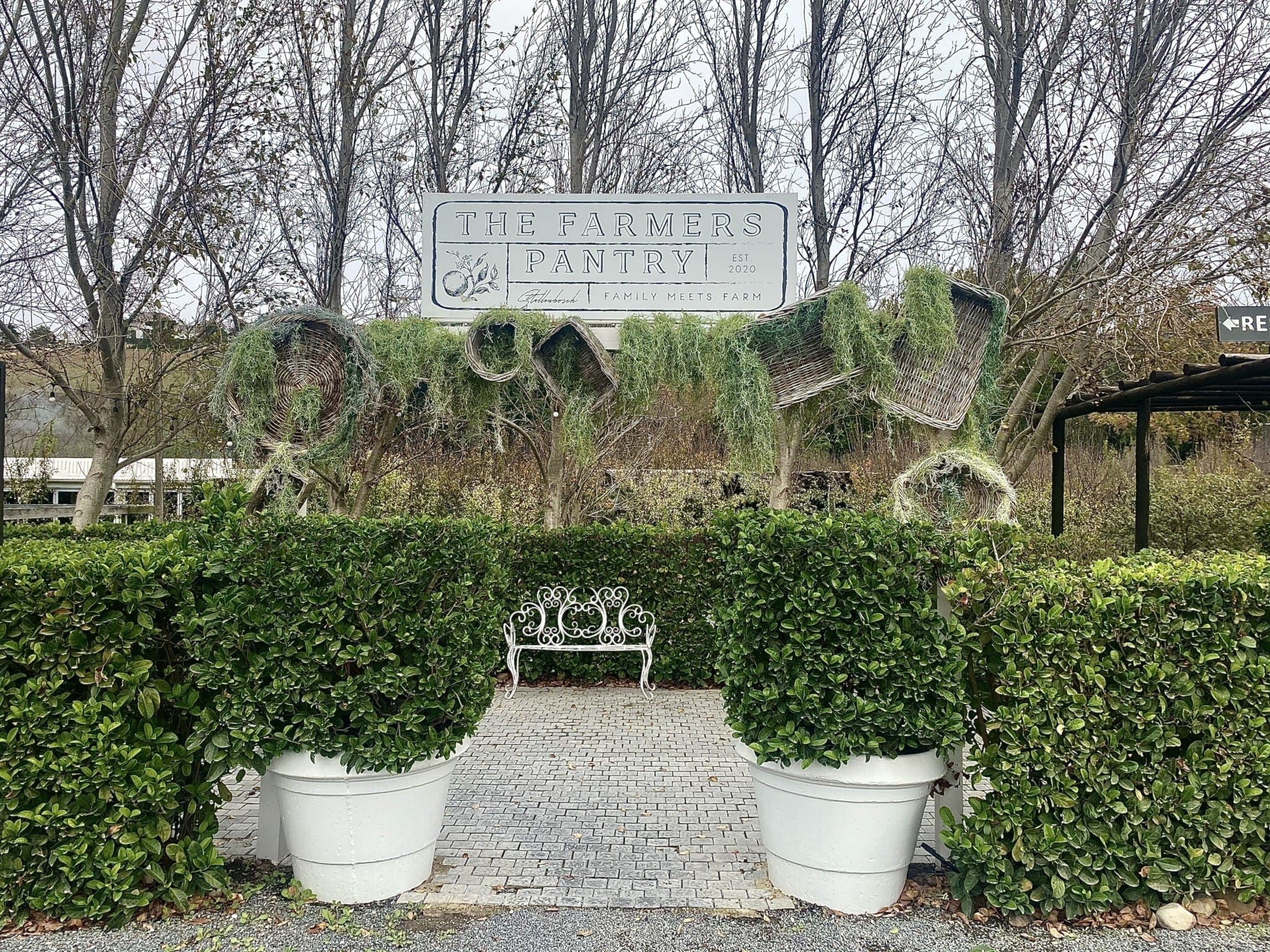 On this trip to Stellenbosch I was hosted by Brenaissance Wine & Stud Estate in Devon Valley, Stellenbosch. It's a popular wedding venue, with its own chapel, and lovely accommodation. I stayed in a two-roomed self-catering cottage with a private deck. The self-catering part took me by surprise; I would have been delighted to make use of the kitchenette. Probably not the braai, which had all sorts of knobs and dials, and quite frankly, intimidated me.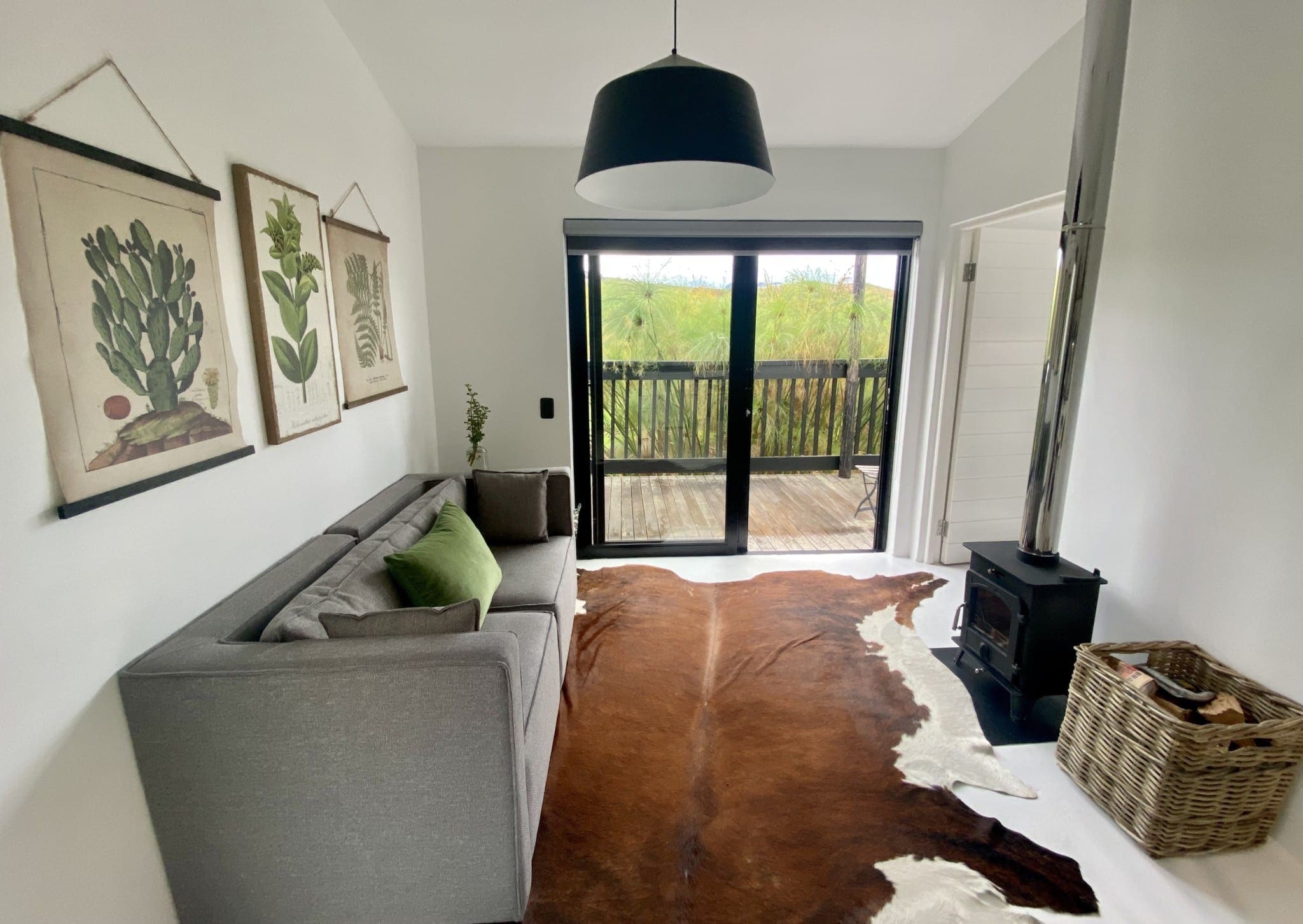 However, I had dinner arrangements in town, and breakfast at The Farmers Pantry the next morning. Having already had lunch at Stud The Burger Shop, I couldn't have eaten anything more if I tried.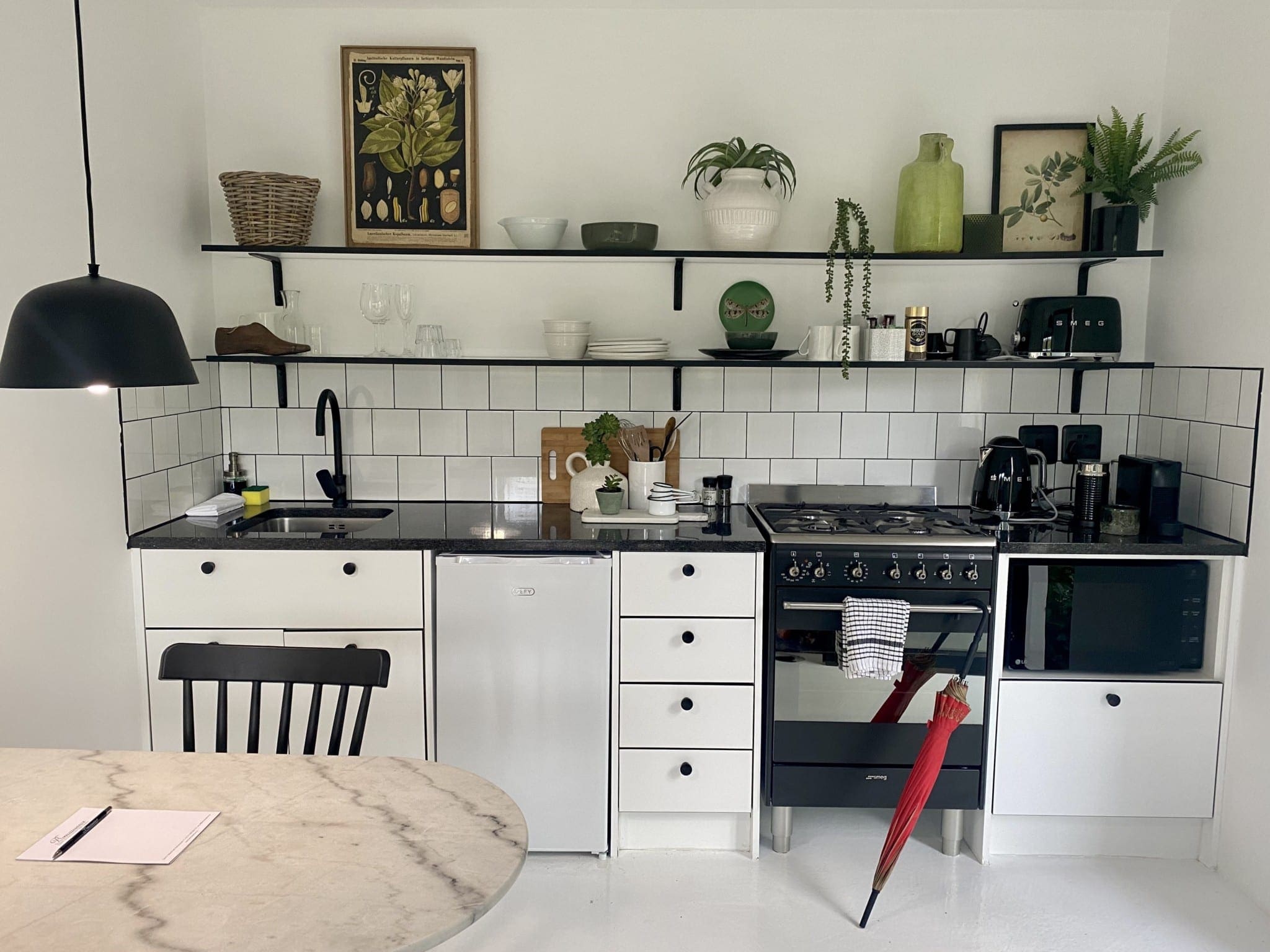 Dinner was at Cucina, the second of the four restaurants in Plein Street owned by the Breytenbachts of Brenaissance to open. Michael Broughton oversees them all, and he joined me for the meal. We began by sharing a pizza Bianco with cream cheese base, red onions, chilli, mozzarella, garlic, rocket and balsamic glaze.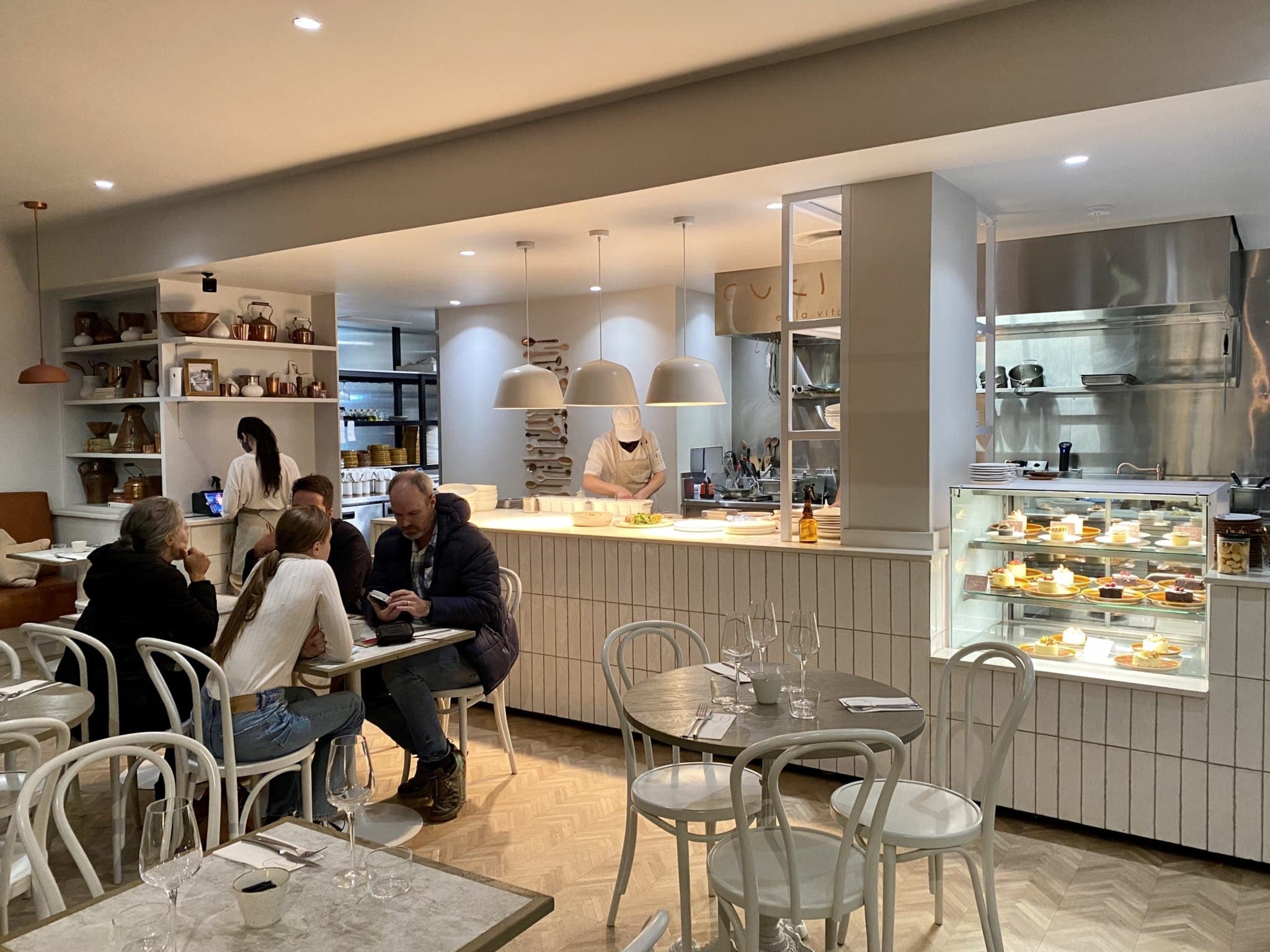 The prawn and lemon linguine had been recommended so I went with that for my main course; it was oh so very delicious. Michael had the fillet steak with green peppercorn sauce, chips and greens. Although it's the only main meat dish, it's relevant because the concept of this restaurant group is to supply all the beef from its own farms. Hence the burgers, and a lasagne made with Boran beef bolognese. Which I'm now suddenly craving.
The menu offers antipasti (bruschettas, risotto, carpaccio), salads, and a variety of pizzas and pastas. Flip it over for the sweet treats (or be tempted by the beautiful display of individual little cakes) and the no-nonsense wine/bubbly/beer/grappa list. There are some cocktails too.
Clutching what was left of my bottle of red wine, I headed back to my cosy little cottage, which had a fireplace. Winning, right?
Even though the sky was grey and intermittently leaking moisture (gave me a reason to use my really cool umbrella which cost a fortune and was meant to be for the sun but being waterproof is a bonus and justifies the price) I went for a little walk before breakfast.
The Farmers Pantry is a long spacious building with big glass windows overlooking trees and a river. It's open from 8am until 4pm, for lunch, and breakfast served until noon.
Try The Haystack – a stack of fluffy buttermilk crumpets, scoop of vanilla ice cream, crispy bacon, tangy citrus curd, preserved grapefruit and drizzled farm honey; or the Homestead Benedict – two poached eggs on a bed of mixed farm greens, crispy bacon and toasted boerebrood, lathered in a generous pouring of rich and tangy smoked paprika hollandaise.
The Boran beef makes an appearance here too, in the shape of spicy frikkadelle in the Farmer T's Full House, along with fried eggs, crispy bacon, garlic herb grilled mushrooms, balsamic and oregano roasted tomatoes accompanied with toasted corn and chive bread on the side. I had The Cow Pat, which is chunky smashed (theoretically) avocado on toasted caramelised onion bread, a smudge of herb hummus, pickled red onions, cajun spiced kale crisps and a sprinkle of roasted seed mix. The poached egg is an optional extra and no, I wouldn't eat the kale crisps, on principle, had they been on the plate.
For more information about Brenaissance and all it offers, click here, and for Cucina, here.
PHOTO CREDIT: Bianca Coleman ©