IN my kitchen is a "man drawer" – if you don't know what this is, watch here – and in my man drawer there is always chocolate, usually Lindt.
For most people, darker chocolate is an acquired taste and Lindt has many ways to make this journey pleasurable. Cocoa percentages increase gradually, and a wide variety of flavours give you options from fruity to salty to a spike of chilli. I find many of them go well with another of my loves: red wine. In particular the Creation Raspberry Dream, which is currently close at hand.
While you are still navigating your way to the world of dark chocolate but finding it too "bitter" (palates become so accustomed to all sorts of hidden sugars that the lack of sweetness takes some getting used to), the master chocolatiers at Lindt have created Lindt Excellence Mild 70%.
You will be forgiven for not immediately recognising the difference between this and its more intense counterpart, Excellence 70% – I had to ask as well – and here is the explanation. It is achieved by using a meticulous blend of the finest cocoa beans and an even longer conching process (invented by Rudolph Lindt in 1879). Once cocoa beans have been roasted, ground and refined to develop the base chocolate mass, this material goes into the conching process for many hours and sometimes even days. This mixing, stirring and aerating of heated liquid chocolate gives it its silky smooth texture and eliminates unwanted acidity and bitterness.
With a slightly lighter colour and the aroma of rounded and intricate cocoa flavours, complemented by the delectable scent of vanilla, the Excellence Mild 70% delivers an altogether different taste experience while still maintaining rich cocoa characteristics.
Lindt Excellence Mild 70% is available at all major retailers for the recommended selling price of R39.95. Lindt is offering one eatplaydrink reader an Excellence hamper filled with an assortment of 10 slabs (valued at R400), to be couriered directly to their door.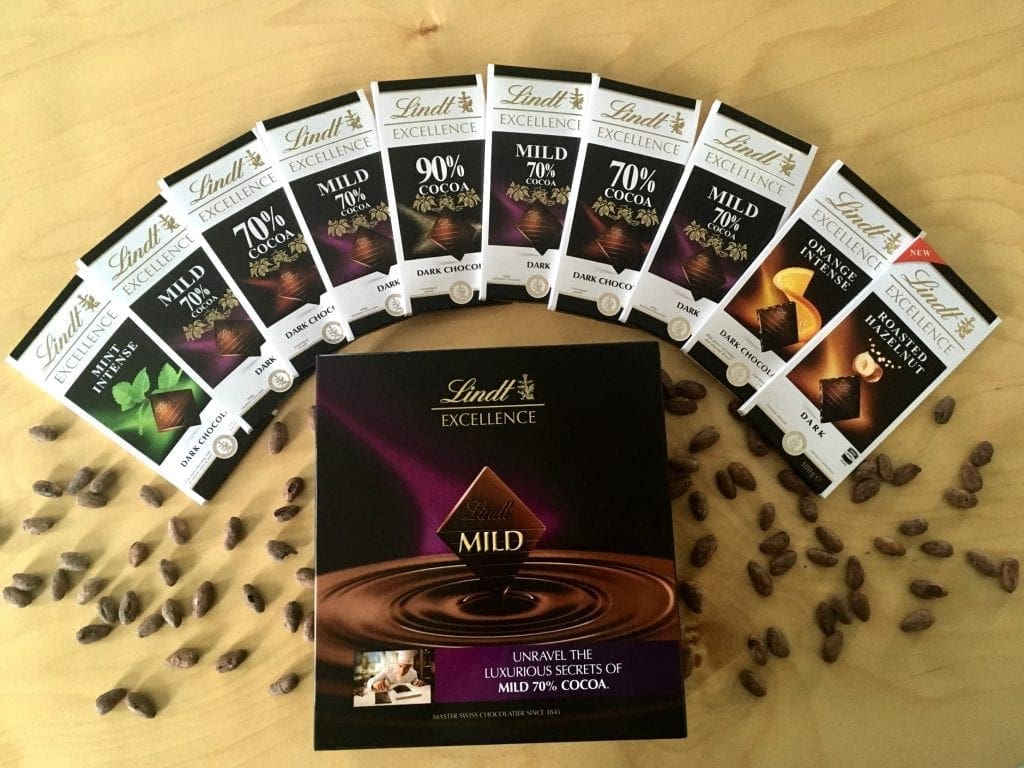 To stand a chance to win, click the contact link to send me your full name, delivery address, and daytime telephone number, with "Lindt Giveaway" in the subject line, and a good reason why you should win (one entry a person). The competition closes at 5pm on Wednesday, June 21, which is the southern hemisphere winter solstice so it's as good a (short) day as any.