AS the world grapples with lockdowns and social distancing, Steenberg has created some creative ways to continue to celebrate loved ones on special days. It invites you to spoil your mom on Mother's Day with a selection of vouchers she can enjoy once restrictions are lifted. To make her day extra special, when purchasing a Steenberg voucher, you will receive tips from the Steenberg experts to spoil her even more. From cocktails and dessert recipes to beauty treatments and an at-home turndown, Steenberg will help you create a memorable Mother's Day both now and after lockdown.
Treat her to a relaxing hotel getaway, a revitalising spa package, fabulous wines, or top notch cuisine at one of Steenberg's popular restaurants. With these special Mother's Day vouchers you can shower your mom with love now and put her real present on hold for later in the year.
Send mom packing for an overnight experience at the boutique 5-star Steenberg Hotel & Spa set amid the vineyards in the tranquil Constantia wine valley. Purchase a voucher for a standard room for two where your mom will be surprised with a turndown service designed just for her. To sweeten the experience, the offer includes tapas for two at BistroSixteen82, a classic wine tasting and an express manicure and pedicure at the Steenberg Spa. The full package is available at R3 550. To purchase your hotel gift voucher, email [email protected]
With a myriad of nurturing and rejuvenating treatments, the tranquil Steenberg Spa has the perfect Mother's Day combination of facials and massages ranging in price from R500 to R1 500 including an uplifting glass of Steenberg bubbly. If you or your dad wish to join in, take advantage of the special spa experience for two. Steenberg Spa vouchers are also available for regular treatments and can be purchased by emailing [email protected]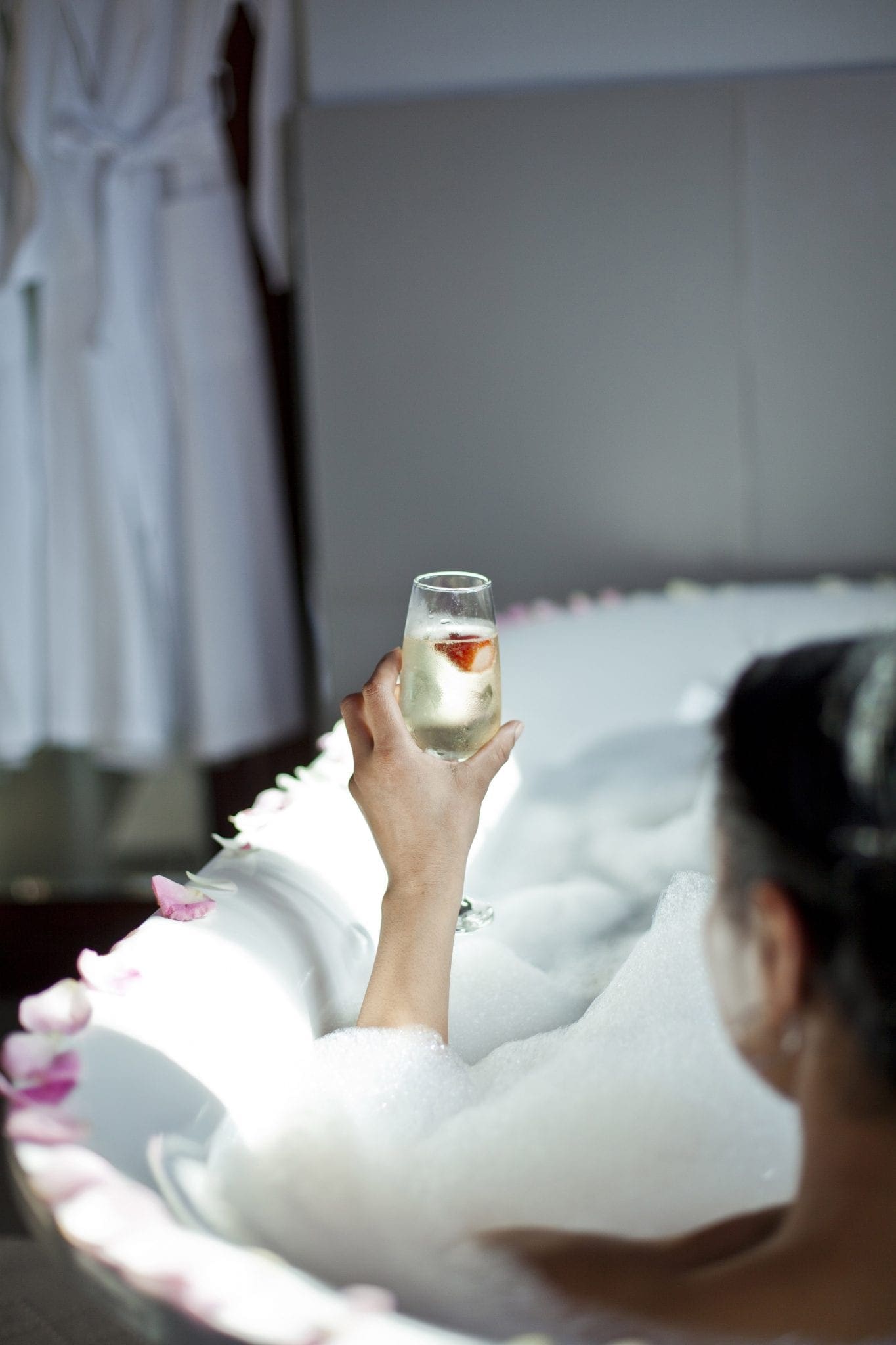 While you're waiting for lockdown to end, see the step-by-step tips from Steenberg Spa's experienced therapists for the best home mani/pedi.
For the ultimate indulgence, treat your mom with a voucher to experience the culinary wonders of executive chef Kerry Kilpin at Tryn, Steenberg's signature restaurant, or Bistro Sixteen82, the beloved cellar door restaurant. To purchase restaurant vouchers email either [email protected] [email protected]
If your mom enjoys a glass of bubbly or fine wine, take a rain check by gifting her a Mother's Day voucher for a wine tasting or wine purchase to celebrate the end of the lockdown with an elegant Steenberg wine or Cap Classique. Wine vouchers can be purchased by emailing [email protected]
************************************
With the current sanitising regulations under quarantine, your hands may be in dire need of extra care with constant washing, so treat yourself or your mom if you are under lockdown together to this rejuvenating hand treatment with these expert tips from Steenberg Spa.
To begin your at home mani or pedi, you will need the following: non- acetone nail varnish remover, nail file, granular scrub, orange wood stick or cuticle pusher, moisturiser or oil, base coat, top coat and the nail varnish of your choice.
Step one: Begin by removing all the colour from the nails using the nail varnish remover.
Step two: Clean the hands/feet with soap and water.
Step three: Trim the nails, making sure you leave a little extra length for filing into shape, taking care to file in one direction only to avoid breakages. The toenails are much stronger, however, and can be filed in both directions.
Step four: Using a granular scrub and concentrating on the hard areas of skin and the nail and cuticle area, begin to scrub away gently. Wash and rinse with warm water.
Handy tip – you can make your own scrub using brown sugar and a little olive oil.
Step five: Using a towel or face cloth, while drying the hands and feet, apply pressure to the cuticles and push them back. Move over the cuticle area in circular movements with the towel to remove any dead skin cells. If you have a wooden manicure stick you may also use this to push back the cuticles.
Step six: Massage the oil or moisturiser into the hands or feet, concentrating on the cuticles and areas prone to develop hard skin. Any remaining cream can be used on the elbows or knees.
Step seven: Remove any cream or oil from the nails using a cotton disc soaked in warm water. The nails need to be clean and dry before applying any varnish. Watch out for any leftover cotton wool 'fluff'.
Step eight: Apply a base coat to protect the nail from the varnish and any colour stains. It also ensures longer lasting varnish.
Step nine: Apply the colour as two thin coats instead of one thick coat to avoid smudging and a longer drying time. Apply up to three thin coats if necessary.
Step 10: Finally, apply the top coat to seal in the colour for a lasting finish and for additional shine.
It may take up to 60 minutes for all the layers of the nail varnish to dry completely so sit back and relax with a good book or your favourite movie or series. If you are treating your mom, surprise her with a gentle neck and shoulder massage while you wait for the nails to dry.
The nails will be dry to the touch after 5 to 10 minutes, but the underlying layers will still be wet. For varnish that may have landed on the skin, don't panic, wait two hours before washing with soap and water. Use a towel to gently rub away the excess varnish and reapply your moisturiser.
For more information and updates, follow @SteenbergWines on Twitter or @SteenbergFarm on Facebook and Instagram .