WHEN Hope On Hopkins launched its trio of gins just five years ago, there were about seven local craft gins on the market. Today, there are more than 300. It truly boggles the mind.
Now, these pioneers have rebranded and refreshed their products, along with a new name: Hope Distillery. Founders Leigh Lisk and Lucy Beard – lawyers in their previous life – began small in 2014 with a niche selection of gins that expressed the zeitgeist of the time – small-batch liquors inspired by botanical ingredients. Hope was the first licensed gin distillery to open in Cape Town and its stills proudly bear the original registered numbers 001 and 002.
Having come a long way since that early leap of faith and period of exploration, Hope is now distilling not only its own gin but gin products for other brands, too – including local labels like Musgrave, Bloedlemoen and Clemengold. The distillery has expanded from its gin roots to embrace other spirits, like vodka and agave, and soon, rum.
Hope offers tastings on Saturday afternoons, of the three gins in its range plus a fourth wild card – a limited edition gin. The tasting room overlooks the distillery in Hopkins Road, Salt River. There are cats too. Lucy and Lee's living quarters are in the same building. Naturally, I had to bother them until they eventually sauntered off with that kind of resigned disdain only an annoyed cat can convey.
Thembela brought us our gins – in little corked bottles reminiscent of Alice in Wonderland, tonic and glasses with ice. Sugar-free tonic is available on request, and you get a fresh glass with each tasting. The suggestion was to have a little sip directly from the bottle, then pour the rest in the glass, with its ice and appropriate garnish, and finish off with tonic. Thembela himself explained each gin, and there were printed tasting notes to help us along.
And so we tasted, at our leisure, hailing Thembela when were ready for the next one, and most of the afternoon sped by in a most agreeable manner. Gin number one is the classic London Dry with a South African twist in the form of lemon pelargonium and rosemary. It's a versatile gin that's happy in a cocktail or with a mixer, as well as being able to shine in a martini.
Two: the Mediterranean gin is distilled with olives, and what was formerly known as the Salt River has been shaken up to become African Botanical gin (three). "It's heavier than the other two," said Thembela, and that's instantly noticeable. This gin has been renamed to give it "better understandability to a growing audience and to move away from its Cape Town-centric origins. With its homage to fynbos and a flavour profile dubbed 'South Africa in a glass' the new name better reflects the kapokbos and buchu botanicals that lend this gin its distinct character and aroma."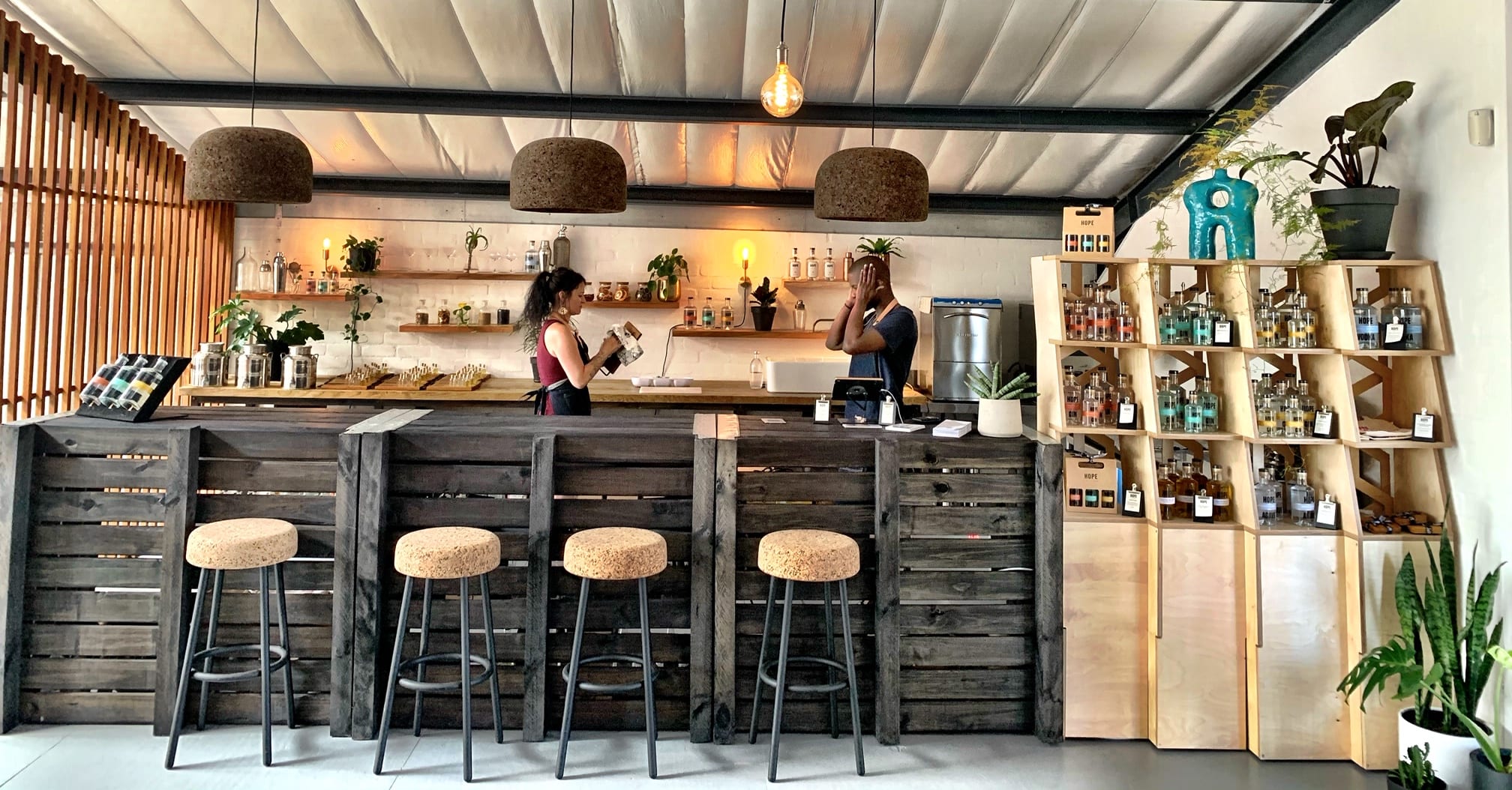 The fourth and final gin was the aged orange gin, infused with juniper, honey, spices and orange peel, left to rest a bit on oak for that extra warmth and depth. It's a true Christmas gin. The tasting is R120 for three and R150 for four; extra tastings of your favourites, or any of the other spirits and "family" gins are R40/R50 each. It's very easy to make an occasion out of this, and cheese or cheese and meat platters can be ordered.
You can buy the gin from the distillery of course and I like that it now comes in three different sized bottles – 750ml, 500ml, and 250ml. A gift box with all three is something I wouldn't mind finding under my tree.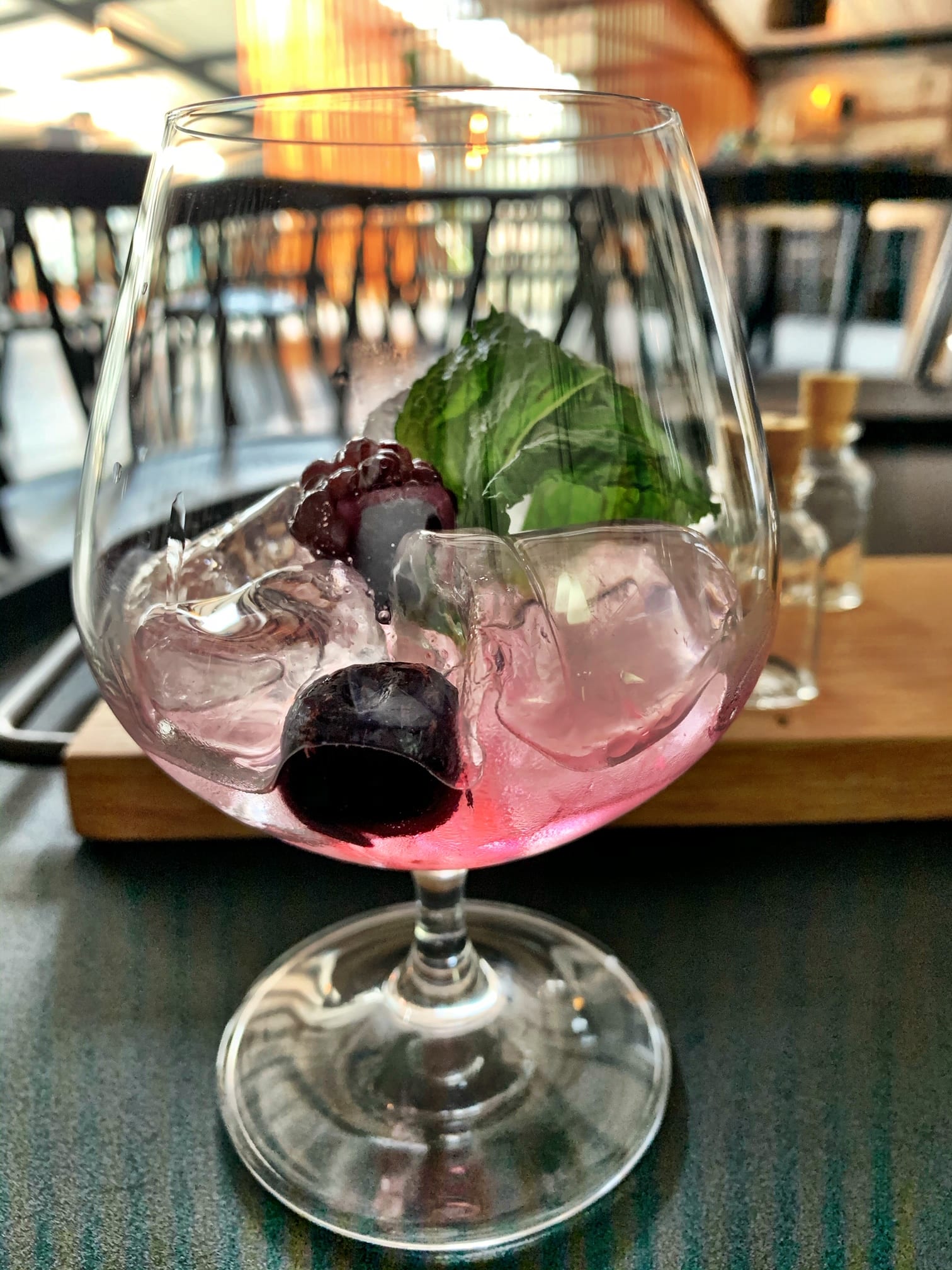 Despite its growth and expansion, Hope's focus is still very much on quality – its products are still made in small batches, the gins are distilled using the traditional one-shot method, and its approach is, to this day, hands-on. A team of stillmen are steered by Lucy – Hope's dedicated gin and spirit maker, who personally oversees every step of the process.
She states: "Every day we set out to make the absolute best spirits that we can. We're constantly experimenting and striving for excellence, mixing-up new ideas and honing our recipes in our custom-built distillery. For us, it's about creating something exceptional; something instilled with integrity and passion; something that will become the perfect accompaniment to people's special moments."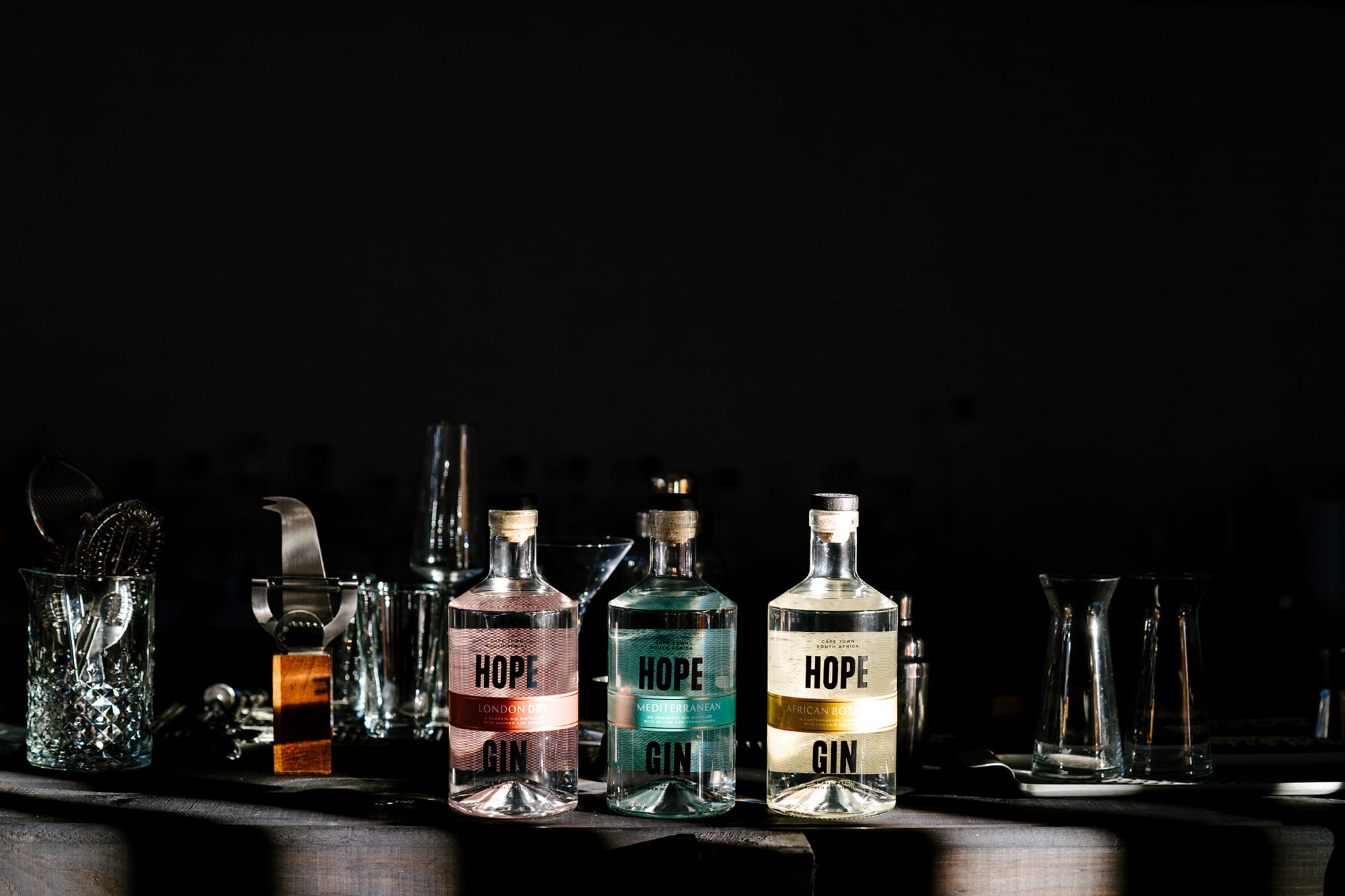 Hope Distillery's new-look bottles are available online and through selected retailers. For more information, click here.
CATS!