DUE to public demand, Wine, Dine & Stein, the 13-part food and wine series which was shown on People's Weather (DStv 180) earlier this year, is set to be re-broadcast by the channel, from Monday, October 12 at 6pm.
The show, which was filmed in Cape Town last year, features Jack and Charlie Stein, sons of award-winning UK celebrity chef and restaurateur Rick Stein, who explore 12 wine estates spread across the Durbanville wine valley. These include Altydgedacht, Canto, D'Aria, De Grendel, Diemersdal, Durbanville Hills, Groot Phesantekraal, Hillcrest, Klein Roosboom, Meerendal, Nitida and Signal Gun.
When not cooking and eating and sampling the wines at the various estates and farms, the brothers get to embark on a number of dares and challenges including paragliding, firing a cannon, zip lining, wheelbarrow racing, wakeboarding and much, much more.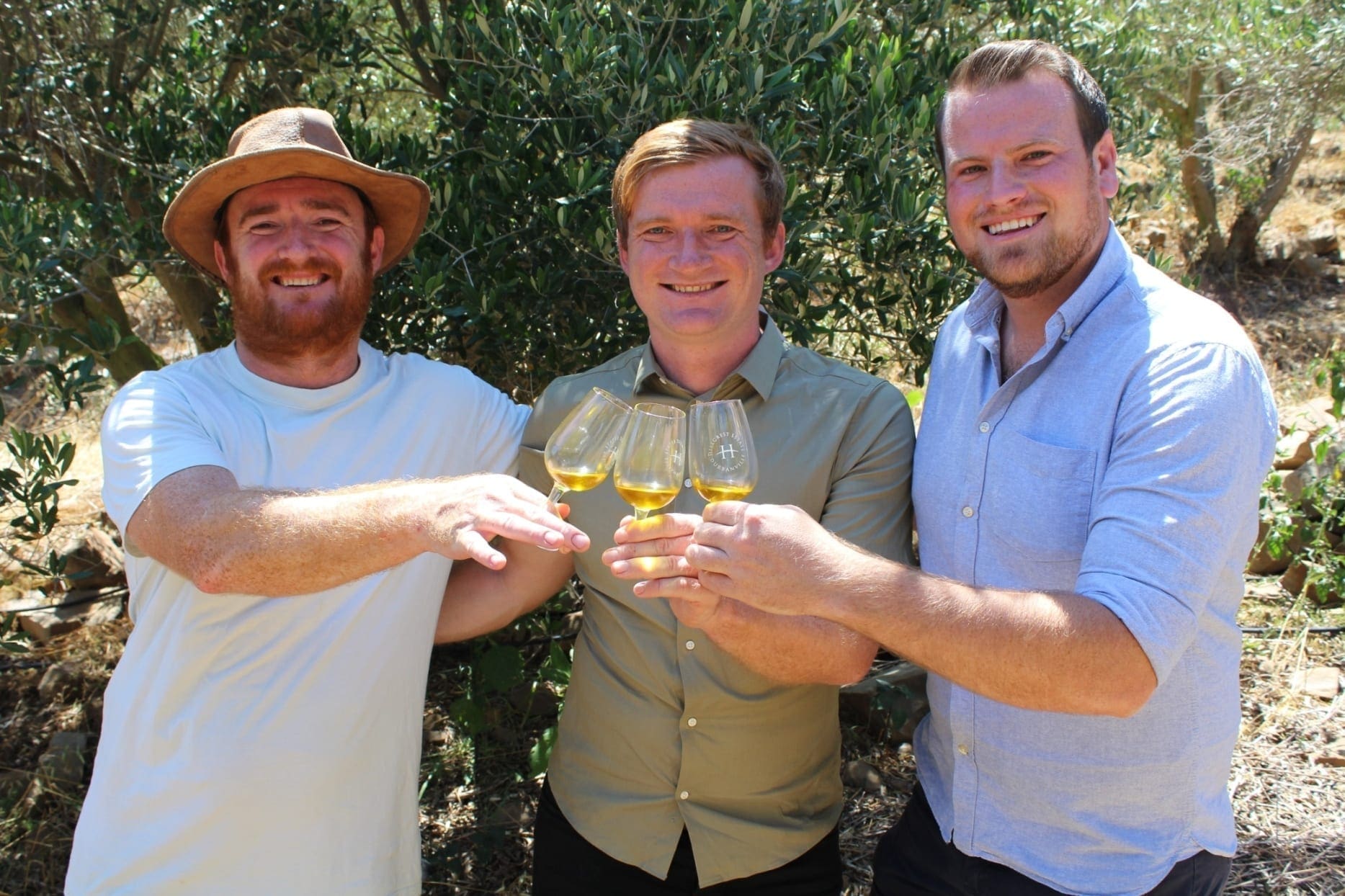 Created by JAG Communications' Grant Bushby and Janine Greenleaf Walker and produced by Oxyg3n Media, Wine, Dine & Stein has been shown internationally in Australia, Norway, Poland and large parts of Eastern Europe.
Like his father Rick, Jack Stein, is an accomplished chef and author and, apart from presenting a number of TV series, also manages his father's many restaurants. Younger brother Charlie also works for the family business, tasting and selecting the wines for the Stein eateries.
Each 24-minute episode of Wine, Dine & Stein features one of the 12 wine farms in the Durbanville valley, with the final episode covering other activities of interest in the area including a (very quick) swim at Blouberg, a visit to Durbanville Distillery to see how rum is made, tobogganing at Cool Runnings and a final lunch at Giggling Gourmet Jenny Morris's eatery, Yumcious (now reopened) to bid farewell to all the people they've met and the friends they've made along the way.
Says Jack Stein: "I had the most fun I've had in ages filming this series and I can't say enough about the warmth, hospitality and generosity of the people we met, not to mention the amazing food we ate and the brilliant wines we drank. Cape Town is a stunning destination and, once we're allowed to travel again, we'll be back. There's definitely a desire for a second and third series of Wine, Dine & Stein to be made."
Adds Charlie: "What I loved most about filming the series was that each and every wine farm in the valley offers something different from the other. From the small, but utterly charming, Klein Roosboom, to a big estate like Durbanville Hills, which still manages to convey a feeling of family, there's something for everyone, every taste and every palate.
"The Durbanville Wine Valley's proximity to Cape Town and the beautiful beaches of Bloubergstrand is also a big plus. Like Jack says, we'll definitely be back to visit and to hopefully film another series."
Says People's Weather CEO Stephan Le Roux: "We have not only been inundated with calls to repeat the series by those who missed it the first time round, but we also wanted to show  the series again now that all the wine farms have reopened and South Africans can travel to the wineries and try the wines and the food for themselves.
"Wine, Dine & Stein is entertaining and informative and – best of all – set against the beautiful backdrop of the Durbanville Wine Valley, showcasing not only the Western Province but also South Africa in all its glory."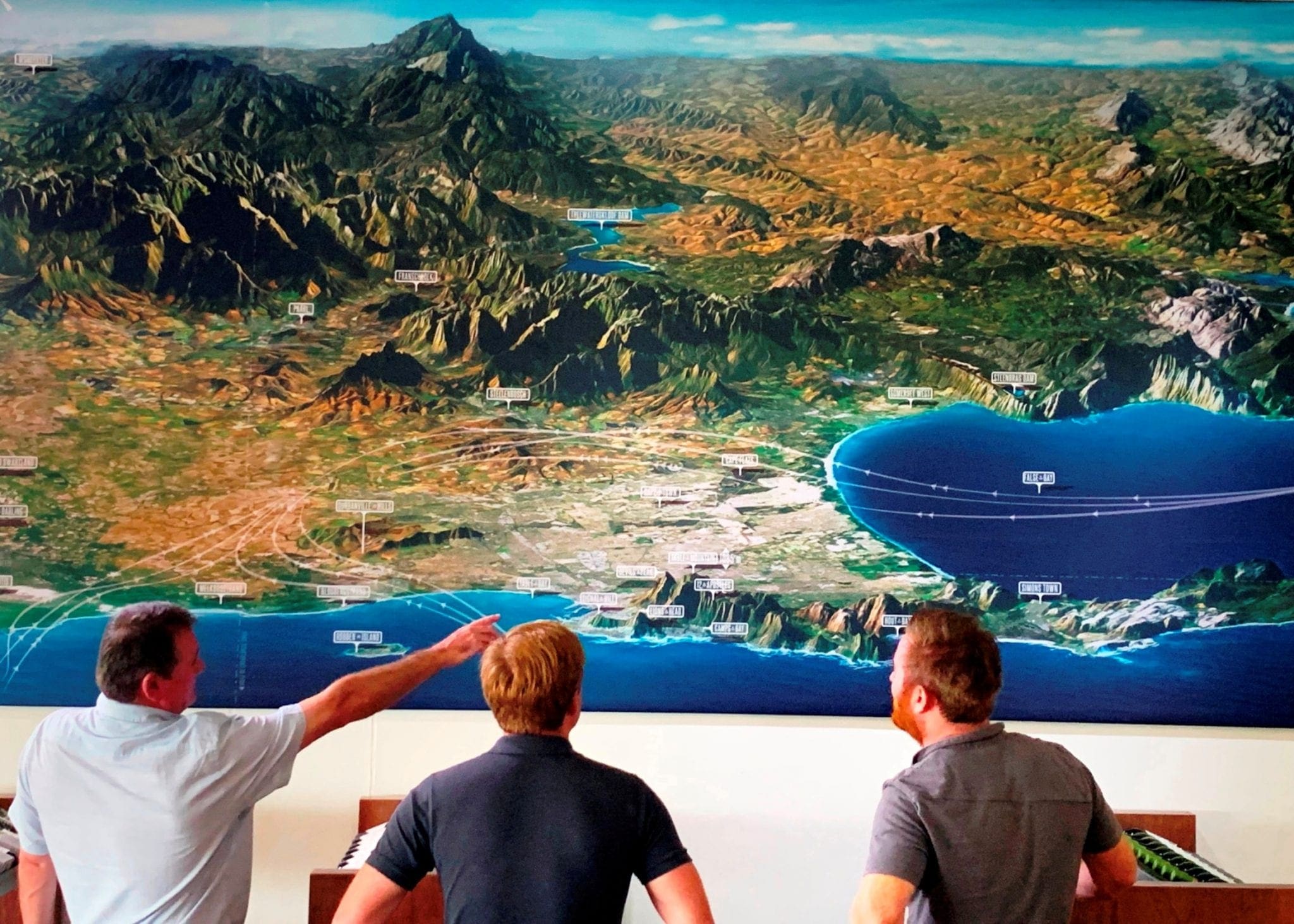 Two episodes of Wine, Dine & Steinwill be broadcast back-to-back on People's Weather Mondays, Tuesdays and Wednesdays from October 12 at 6pm with repeats at 9pm.
EPISODES
Nitida. The brothers visit the acclaimed wine farm Nitida where they meet owner Bernhard Veller and award-winning winemaker Daniel Keulder. The boys get a crash course in bottling and how to fire a cannon and Charlie gets time to savour the wines and find something to pair with the yellowtail that Jack's cooking in the kitchen.
Altydgedacht. Jack and Charlie drop in at the historic Altydgedacht, owned by the Parker family. Charlie gets to try their Italian Barbera and Jack gets to make South African carpaccio. A zip-lining challenge and a horse ride through the vineyards is also on the cards.
Signal Gun. The boys go loose cannon as they visit Signal Gun and its amazing views. They are taken on a private game drive, get to try the craft beer and there's a competition between the two to see who will get the honour of firing Big Bertha. Charlie samples the estate's wines while Jack cooks up a potjie full of mussels outdoors.
Hillcrest. The Steins visit the multi-faceted Hillcrest Estate, which isn't just famous for its award-winning wines, but also its olive oil and craft beer. Charlie tastes the wines and Jack cooks burgers with the chef before they both don their cozzies for a spot of wakeboarding. On a wine farm? Really?
D'Aria. Here the brothers go off-road as they mountain bike around the farm and learn about fynbos; Jack tries his hand at cooking up a quail dish and Charlie gets to try some fantastic wines inspired by music. As a bonus there's a competitive gin cocktail challenge waiting before everyone sits down to a sumptuous feast in a forest!
Meerendal. Jack and Charlie stop at the mesmerising Meerendal Estate and meet Bennie Howard who tells them the history of the estate and the vines. There are splendid wines to taste, a pizza and wine pairing meal to enjoy and – to end the day – the siblings conquer their fear of heights and paraglide off nearby Dorsberg Hill.
De Grendel. The Steins visit the very civilised and respected wine estate, De Grendel, where they get a personal tour by owner Sir De Villiers Graaf, help with the harvesting, savour some truly special wines with winemaker Charles Moore, inspect the herb and veggie garden and finally sit down for a splendid dinner – cooked by Jack and DeGrendel chef Ian Bergh – with the rest of the family.
Groot Phesantekraal. The Steins get back in touch with their farming roots at the family run, Groot Phesantekraal, where they help round up the cattle with quad bikes and then try their hand at collecting honey without getting stung! Jack and Charlie compete in the olfactory stakes before Charlie heads off to chat to winemaker Etienne Louw and Jack teams up with chef Juan van Deventer to cook up a memorable meal for a very hungry family.
Diemersdal. The brothers visit Diemersdal Wine Estate, a wine farm renowned for its award-winning Sauvignon Blanc. Charlie is taken on a tour of the vineyards by winemaker Thys Louw and Jack strips off to forage for waterblommetjies so he and chef Martin de Kock can whip up a scrumptious dinner for everyone.
Canto. The lads swing by new kid on the block Canto (featured image at the top of the page) for a spot of early morning yoga with Roxy Louw, followed by a gentle game of cricket against the locals. Charlie tries the estate's sublime MCC and macaron pairing and Jack gets to cook with Chef Robert Knuckey in his food truck.
Klein Roosboom. This is one of the gems of Durbanville, with its sublime wines, quirky tasting rooms and truly hospitable hosts. The boys are just in time to help with some harvesting under the blazing sun before they are challenged by the estate's De Villiers brothers to a wheelbarrow race. Jack help out in the kitchen, Charlie chooses the wine and dinner is served on a building site which is to become the farm's new restaurant, Jean (which is now open).
Durbanville Hills. It's time for the big daddy. The internationally renowned Durbanville Hills which is a massive operation and a stark contrast to the boutique Klein Roosboom which is just down the road. Here the brothers get to blend their own wine, Jack gets to try his hand at making boerewors that they will slap on the braai later along with braaibroodjies, chops and all sorts of salads, washed down with some fine vintages.
Finale. It's time to say goodbye to the Durbanville Wine Valley, and all its beauty. But the Steins are going out in style, as they're inviting all the people they've met to one final send off at Jenny Morris's popular Yumcious restaurant where Jack will help prepare lunch and Charlie will learn how to make a Mojito. But before that, they're heading to the beach for a swim, followed by a spot of tobogganing and a firsthand look at how to make rum.