WITH the lovely rainy weather settling in, snuggled up in with your favourite streaming platforms is undeniably appealing. Showmax has a bunch of new international series already up and binge-ready, with season four of Westworld landing on June 27.
One of Rotten Tomatoes' most anticipated series of 2022, Westworld is a dark odyssey about the fate of sentient life on Earth. As Rotten Tomatoes says, "We have no idea what's in store for Westworld's fourth season, which is exactly how the producers of the sci-fi killer-robot series like it. Will it finally come to war between humans and AI? No idea…" But, they add, "The previous three Certified Fresh seasons have us hooked for life."
The eight-episode fourth season brings back Thandiwe Newton in her Emmy-winning role as Maeve, as well as Evan Rachel Wood, Jeffrey Wright, and Ed Harris in their Emmy-nominated performances as Dolores, Bernard and The Man In Black respectively. Three-time Emmy winner Aaron Paul, Emmy nominee Tessa Thompson and Screen Actors Guild nominees Luke Hemsworth and Angela Sarafyan are also returning, with Oscar winner Ariana DeBose (West Side Story) joining the cast this season as a recurring guest star.
Inspired by the film written by Michael Crichton, Westworld has won seven Emmys to date, with a further 45 nominations, and has twice been named Best Science Fiction Series by the Academy of Science Fiction, Fantasy and Horror Films. It has an 81% critics' rating on Rotten Tomatoes and an 8.6/10 rating on IMDb.
My Brilliant Friend S3: Those Who Leave And Those Who Stay: The Italian drama series returns for a third season, based on Those Who Leave and Those Who Stay, the third book in author Elena Ferrante's bestselling Neapolitan Novels series, which follows the coming-of-age story of two young women growing up on the outskirts of Naples during the latter half of the 20th century.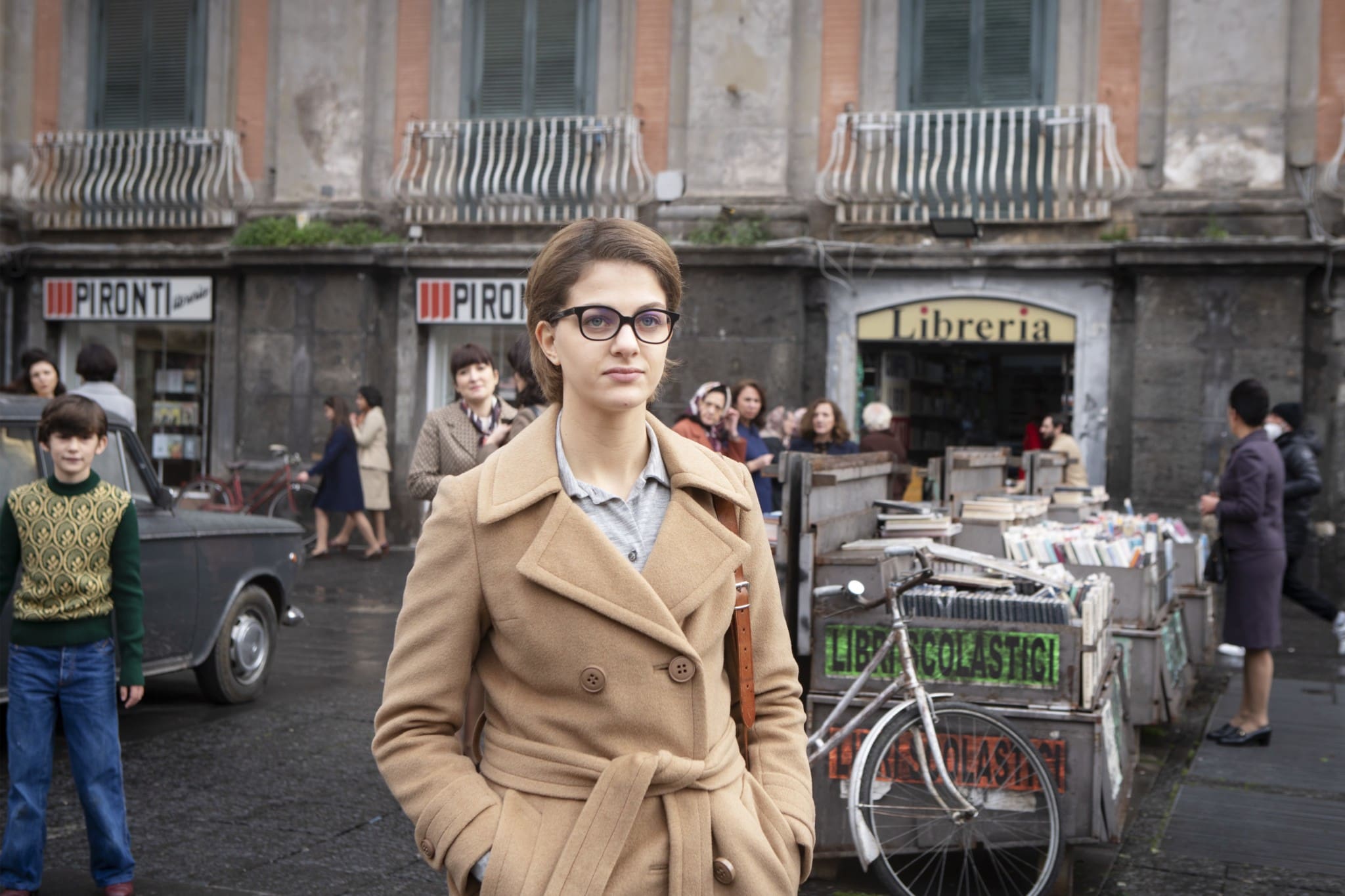 Season three picks up with Lila (Gaia Girace) raising her young son alone and working in a factory under the toughest of conditions, while Elena (Margherita Mazzucco, pictured above) has authored a successful novel. As they each navigate life's hopes and uncertainties, Elena and Lila remain united by their ambivalent yet undeniable bond.
The fourth and final season, based on the final novel in Ferrante's series, The Story of the Lost Child, was recently greenlit.
Uprising: From Oscar-winning filmmaker Sir Steve McQueen (Small Axe, 12 Years a Slave) and BAFTA nominee James Rogan (Putin: A Russian Spy Story, Monty Python: The Meaning of Live), Uprising recently won the 2022 BAFTA Award for Best Factual Series. The three-part BBC miniseries tells the extraordinary story of three intertwined events from 1981: the New Cross Fire, which killed 13 young Black people; the Black People's Day of Action; and the Brixton riots – turning points that would go on to define race relations in the UK for a generation.
Mayans M.C. S4: A spin-off of the acclaimed biker gang drama Sons of Anarchy, on June 15 Mayans M.C. season four brings the threat of all-out war after the failed attempt to join the charters under a single king. Executive produced by Elgin James and Emmy-nominated Sons of Anarchy creator Kurt Sutter, Mayans M.C. holds an 86% critics' rating on Rotten Tomatoes. For his starring role as Ezekiel "EZ" Reyes, JD Pardo won Best Actor in a TV Drama at the 2021 Imagen Awards, where Mayans M.C. was up for Best Primetime Drama and Oscar nominee Edward James Olmos (Battlestar Galactica) was nominated for Best Supporting Actor.
Law & Order: Organized Crime: Emmy nominee Christopher Meloni – and one of the most underrated actors of our time – reprises his iconic Law & Order: Special Victims Unit role as Elliot Stabler in this hit spinoff. Searching for justice as he tries to piece his life back together, Stabler joins the NYPD's Organized Crime Task Force, led by Sergeant Ayanna Bell (Danielle Moné Truitt), to go after NYC's most powerful crime syndicate. Mariska Hargitay guest stars as Captain Olivia Benson, Stabler's former partner. You can also binge Season 21 of the six-time Emmy-winning series Law & Order: Special Victims Unit on Showmax now.
Devils S2: Emmy nominee Patrick Dempsey (McDreamy in Grey's Anatomy) and Venice and Berlin winner Alessandro Borghi (Suburra) co-star in Devils, an adaptation of the bestselling book by Italian trader Guido Maria Brera – an insider's look at the world of millionaire investment bankers. This season centres on Massimo Ruggero, a charismatic and fearless Italian investment banker, and his former mentor, Dominic, as they aim to profit from the Brexit fallout.
Shining Vale: A dysfunctional family moves to a small town, not realising their new house has a terrible history. No one seems to notice anything weird except for Pat (Emmy nominee Courteney Cox, aka Monica in Friends). The celebrated author of a raunchy female empowerment novel, Pat is convinced she's either depressed or possessed – turns out, the symptoms are exactly the same. The horror comedy also stars Oscar nominee Greg Kinnear (As Good As It Gets, Little Miss Sunshine) and four-time Emmy nominee Judith Light (tick, tick…BOOM!, Ugly Betty), along with the likes of Oscar winner Mira Sorvino (Mighty Aphrodite, Romy and Michele's High School Reunion) and Emmy nominee Sherilyn Fenn (Twin Peaks).
Superstore S6: The Cloud 9 staff find themselves fielding panic buying, personal space issues, and suddenly being considered pandemic heroes as Superstore launches into its final season and crosses the 100-episode mark in the process. All your favourites are back – Golden Globe winner America Ferrera (Ugly Betty), Emmy nominees Ben Feldman (Silicon Valley), Mark McKinney (The Kids in the Hall) and Colton Dunn (Key and Peele), alongside Kaliko Kauahi (Raven's Home) and Nichole Sakura (Shameless).
The Bay S2: Demoted to Detective Constable following her suspension, Lisa Armstrong (three-time BAFTA Scotland nominee Morven Christie from Grantchester) takes on a new investigation after a solicitor is shot on his doorstep, while her personal life becomes complicated when Andy (BAFTA nominee Joe Absolom from A Confession), her ex-husband and the father of her kids, returns to Morecambe.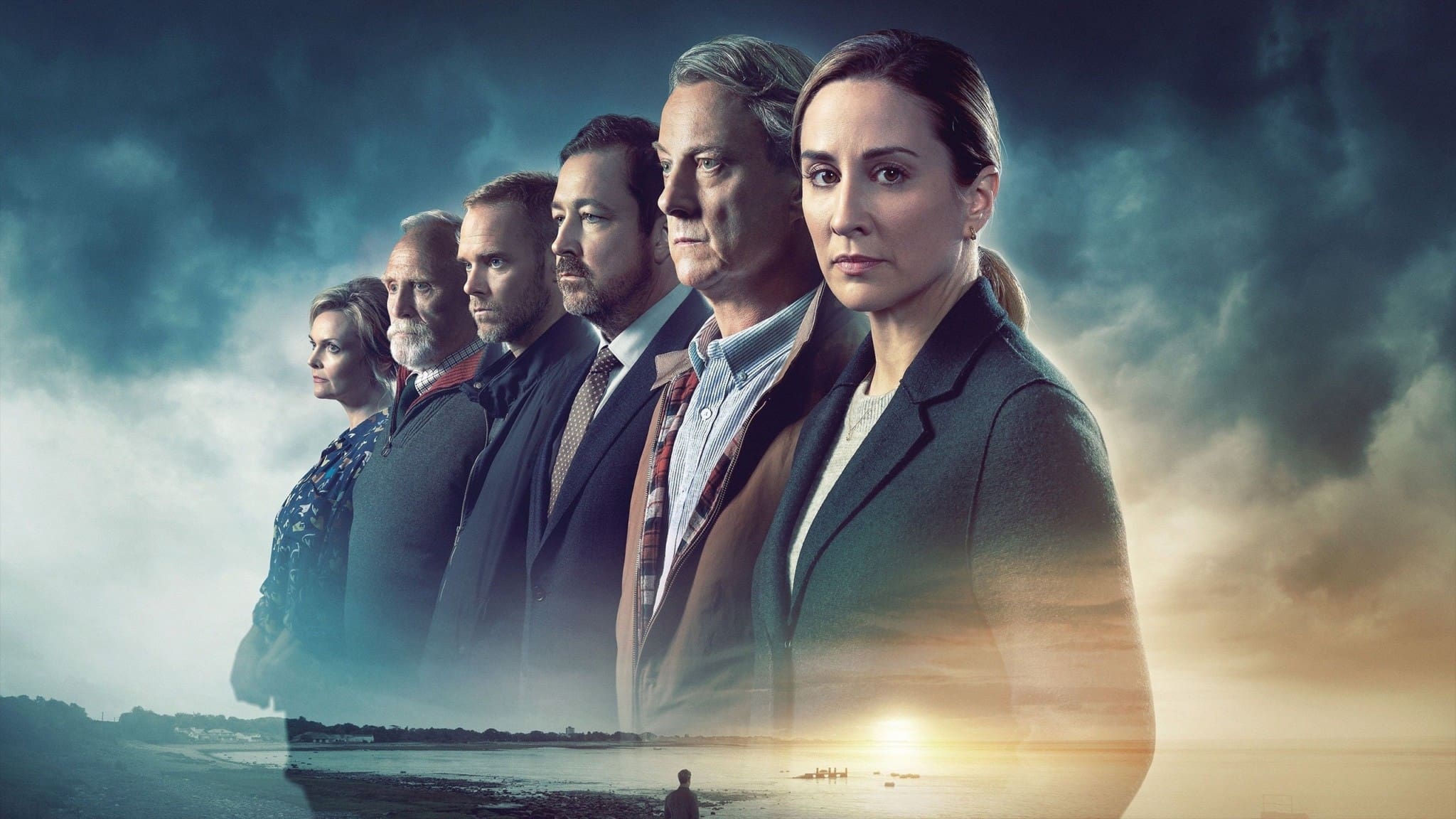 Winning Time: The Rise Of The Lakers Dynasty: Among Rotten Tomatoes' Most Anticipated Series of 2022, the series dramatises the professional and personal lives of the players and coaches of one of sports' most revered and dominant dynasties – a team that defined an American era, both on and off the basketball court. Already renewed for a second season, the HBO sports drama has an 84% critics' rating on Rotten Tomatoes, where the critics' consensus says, "Winning Time pairs a larger-than-life roster of characters with whiplash style to deliver an absolute slam dunk."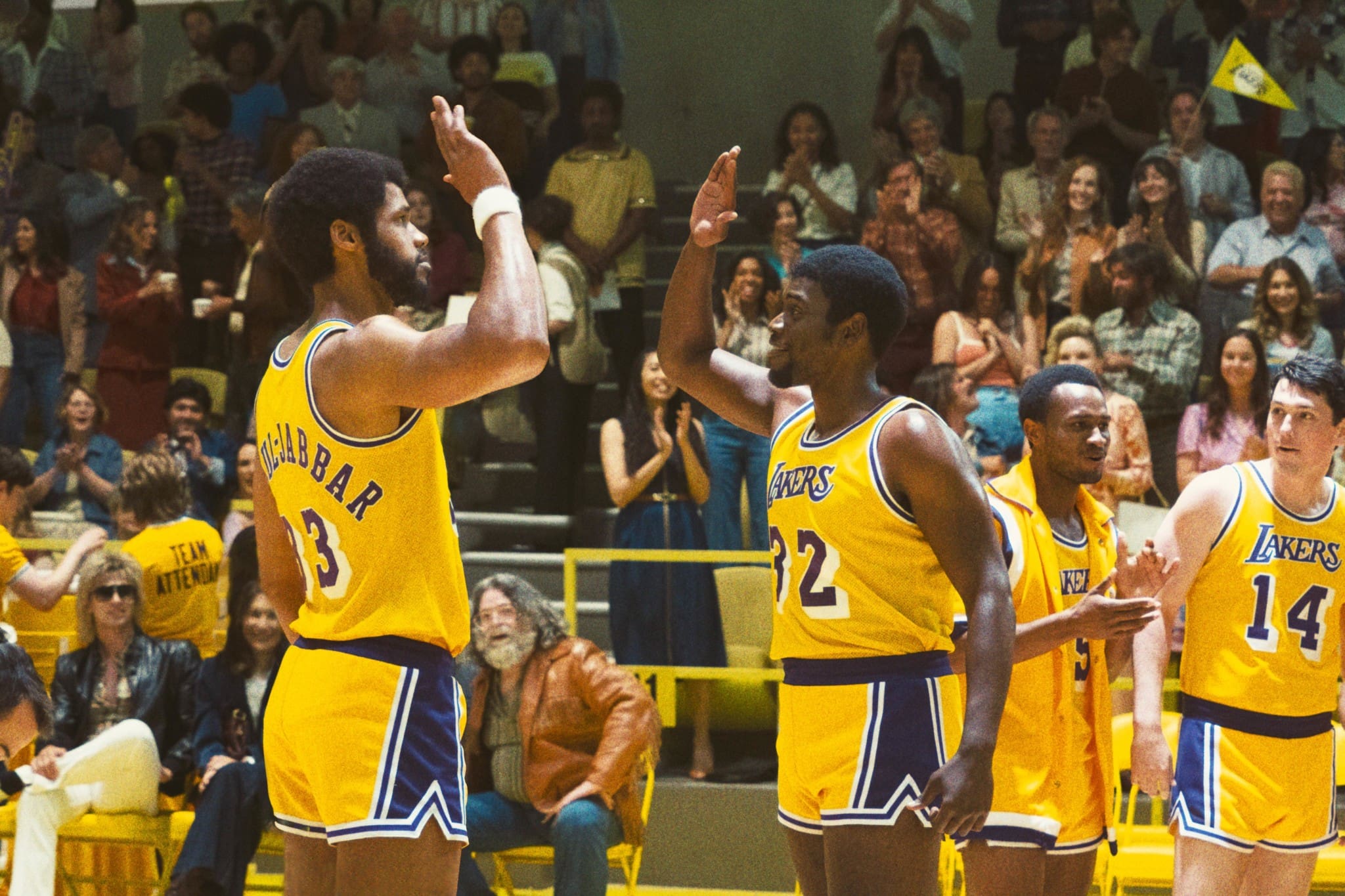 Newcomers Quincy Isaiah and Solomon Hughes star as Magic Johnson and Kareem Abdul-Jabbar respectively, while DeVaughn Nixon (Snowfall, Runaways) plays his real-life father, NBA star Stormin' Norman Nixon. The star-studded cast also includes Oscar nominee John C Reilly, Screen Actors Guild nominee Jason Clarke, and Critics Choice winner Jason Segel, not to mention Oscar winners Sally Field and Adrien Brody, Emmy winner Julianne Nicholson, Emmy nominee Gaby Hoffman and Critics Choice nominee Tracy Letts.
Peacemaker: John Cena reprises his Critics Choice Super Award-nominated role as Peacemaker, fighting for peace at any cost – no matter how many people he has to kill to get it. The hotly anticipated first series in the DC Extended Universe, HBO Max's Peacemaker picks up where The Suicide Squad movie left off, with Peacemaker returning home after recovering from his encounter with Bloodsport – only to discover that his freedom comes at a price. HBO Max recently renewed Peacemaker for a second season, while Cena is up for Best Comedic Performance at the 2022 MTV Movie + TV Awards for the role.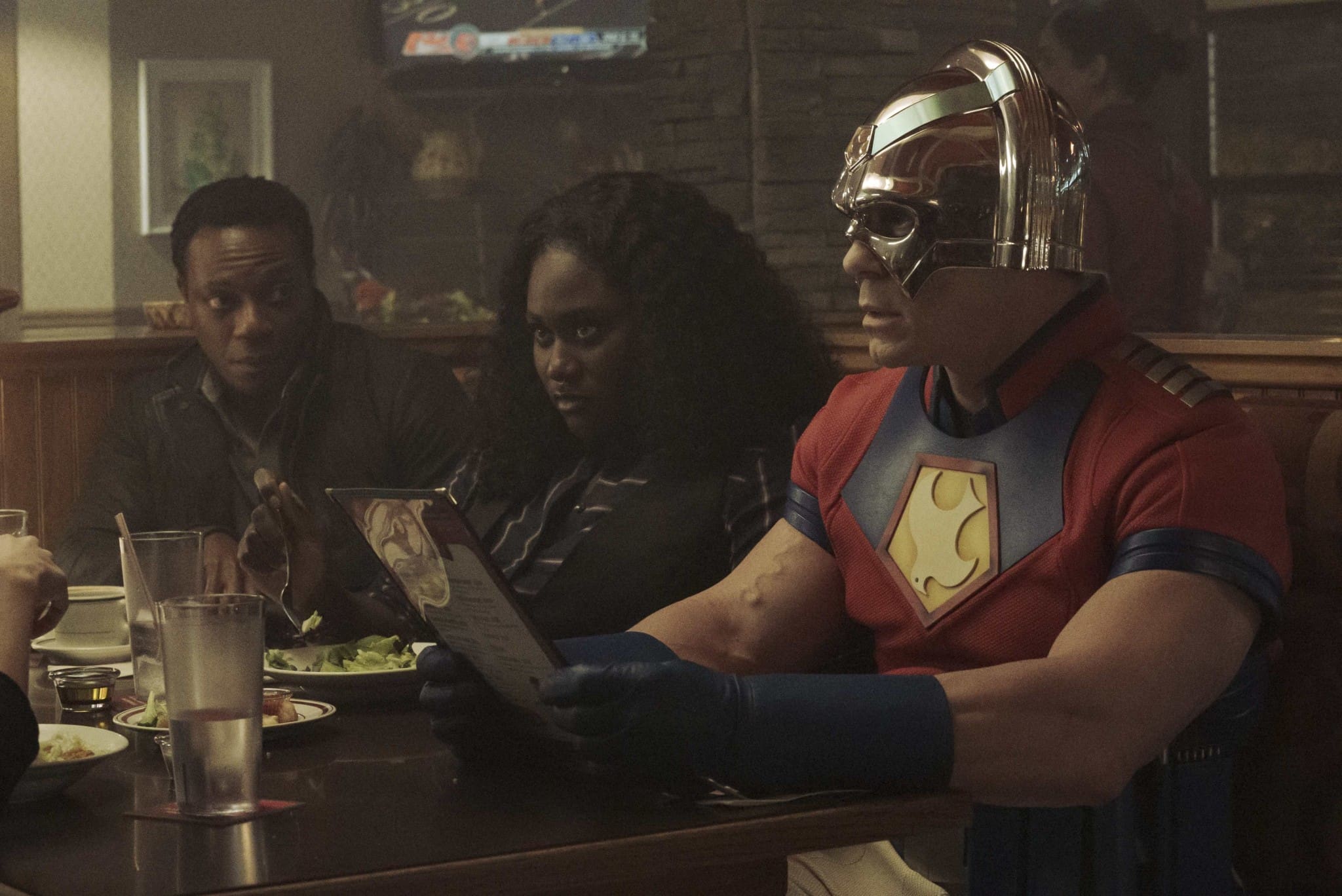 Station Eleven:Named Best Science Fiction/Fantasy Series at the 2022 Critics Choice Super Awards, Station Eleven follows the scattered survivors of a devastating global pandemic as they attempt to rebuild the world anew and hold on to the best of what's been lost. Based on the Arthur C Clarke Award-winning 2014 novel by Emily St John Mandel, the dystopian sci-fi drama has a 98% critics' rating on Rotten Tomatoes, with Observer saying, "Station Eleven is not about a pandemic, not really – it's about the way art, community, and family endure even after the end of civilisation as we know it."