GET ready for a highly satisfying crime-drama binge on BritBox in November as PD James's best-selling novels are adapted for the screen in season two of Dalgliesh, set in the 1970s and featuring a detective who's also an aspiring poet. This eagerly awaited series is new and exclusive to BritBox, as is the second season of popular title The Chelsea Detective, where murder and deceit bubble beneath the surface of London's poshest suburb.
Speaking of murder most foul – and picturesque – another classic season of the evergreen Midsomer Murders lands this month, setting you up for a marathon 14-season summer binge-fest. And grab a piña colada and settle down for season nine of one of British telly's most enduringly popular shows, Death In Paradise, where tropical island scenery serves as the backdrop for puzzling crimes and mind-bending plot twists.
Dalgliesh season two, Thursday 2 November
Bertie Carvel (Doctor Foster, The Crown) returns to the role of Detective Chief Inspector Adam Dalgliesh for another three two-part films adapted from PD James's international best-selling and much-loved Dalgliesh Mysteries, featuring a detective who moonlights as a poet.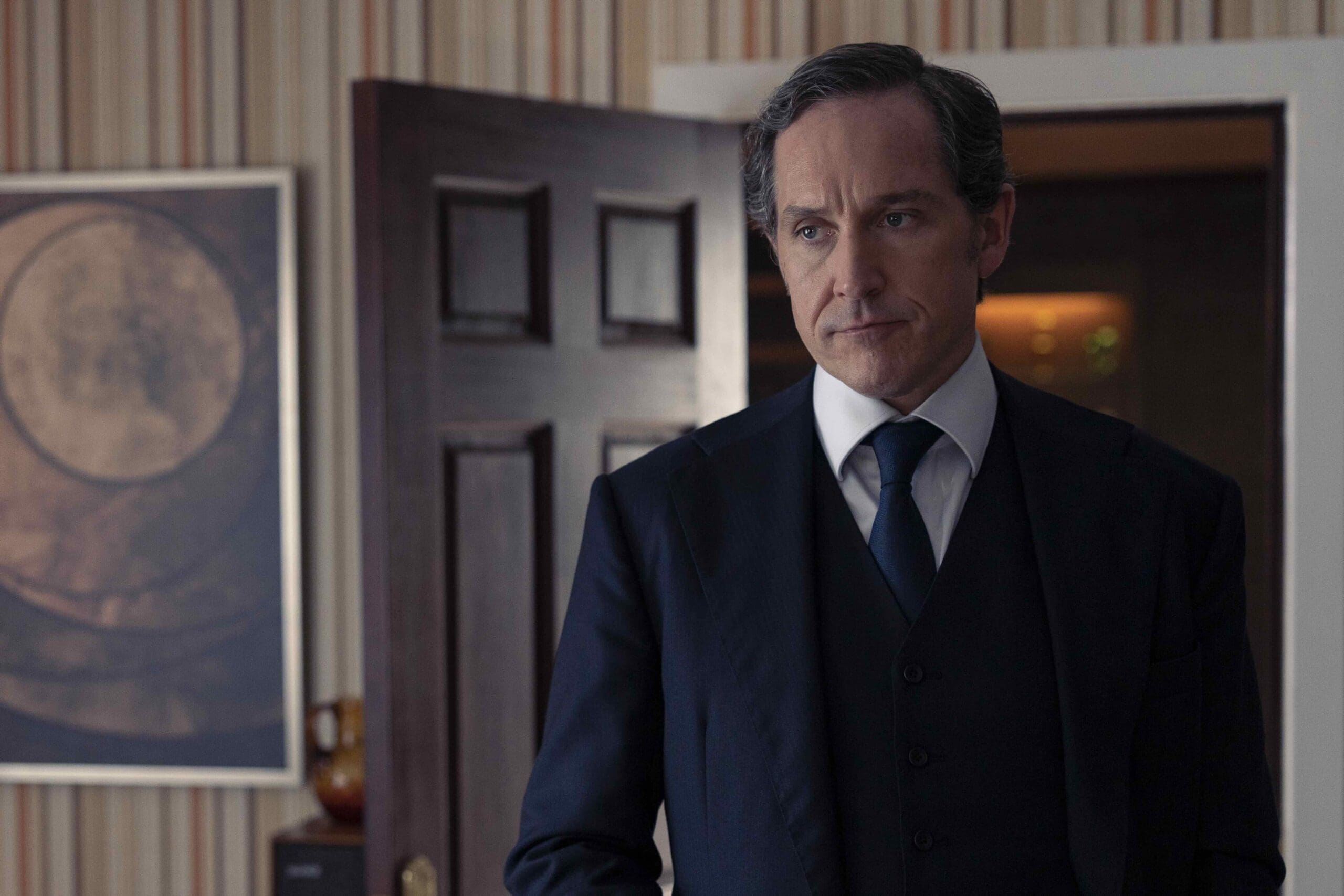 Following the critically acclaimed first series of Dalgliesh, also available on BritBox, Carvel is back in the 1970s-set crime drama, rejoined for season two by Carlyss Peer (The Crown) as his colleague DS Miskin, and also by a new member of the team, DS Tarrant (Alistair Brammer – Les Misérables), plus a host of well-known guest stars.
This season kicks off with the discovery of a young girl's body in a remote part of Norfolk in Death Of An Expert Witness (episodes one and two). The post-mortem seems routine enough, but when the forensics laboratory is shaken by the murder of its senior biologist, Dalgliesh is called in to lead the inquiry.
The Chelsea Detective season two, Thursday 9 November
The hit British crime drama starring Adrian Scarborough (Killing Eve, The King's Speech, 1917) as the sharp, intuitive Detective Inspector Max Arnold, makes its highly anticipated return to BritBox for a second season. Eight new episodes see DI Arnold teaming up at Chelsea CID with a new colleague, Detective Sergeant Layla Walsh, played by Vanessa Emme (Bloodlands, A Discovery of Witches).
London's richest borough hides a dark side that Max knows all too well, as killers lurk among the designer shops and luxury homes. In the season premiere, when an art gallery manager is stabbed during a robbery at an exhibition, it appears he was in the wrong place at the wrong time but, as the team delves into the elite world of Chelsea's art scene, Max soon wonders if the victim was in fact an accomplice. Rachael Stirling (Hollington Drive) guest stars as gallery owner Rebekah Chaban.
Other returning cast members include Sophie Stone (Shetland), Lucy Phelps (Grace), Peter Bankolé (Peaky Blinders), Anamaria Marinca (Deadline) and Frances Barber (Whitstable Pearl). The Chelsea Detective is created and executive-produced by Emmy Award-winning Peter Fincham (The Lost Prince, Smack the Pony, I'm Alan Partridge).
Midsomer Murders season 14, Thursday 16 November
Beneath the tranquil surface of the idyllic county of Midsomer, dark secrets linger and fester … Season 14 of the iconic Midsomer Murders sees Neil Dudgeon (Son of Rambow, The Messiah) take the lead as DCI John Barnaby, who looks into the death of a young woman discovered drowned in her bath while dressed as a bride, and the murder of the president of the Midsomer-in-the-Marsh bird-watching society.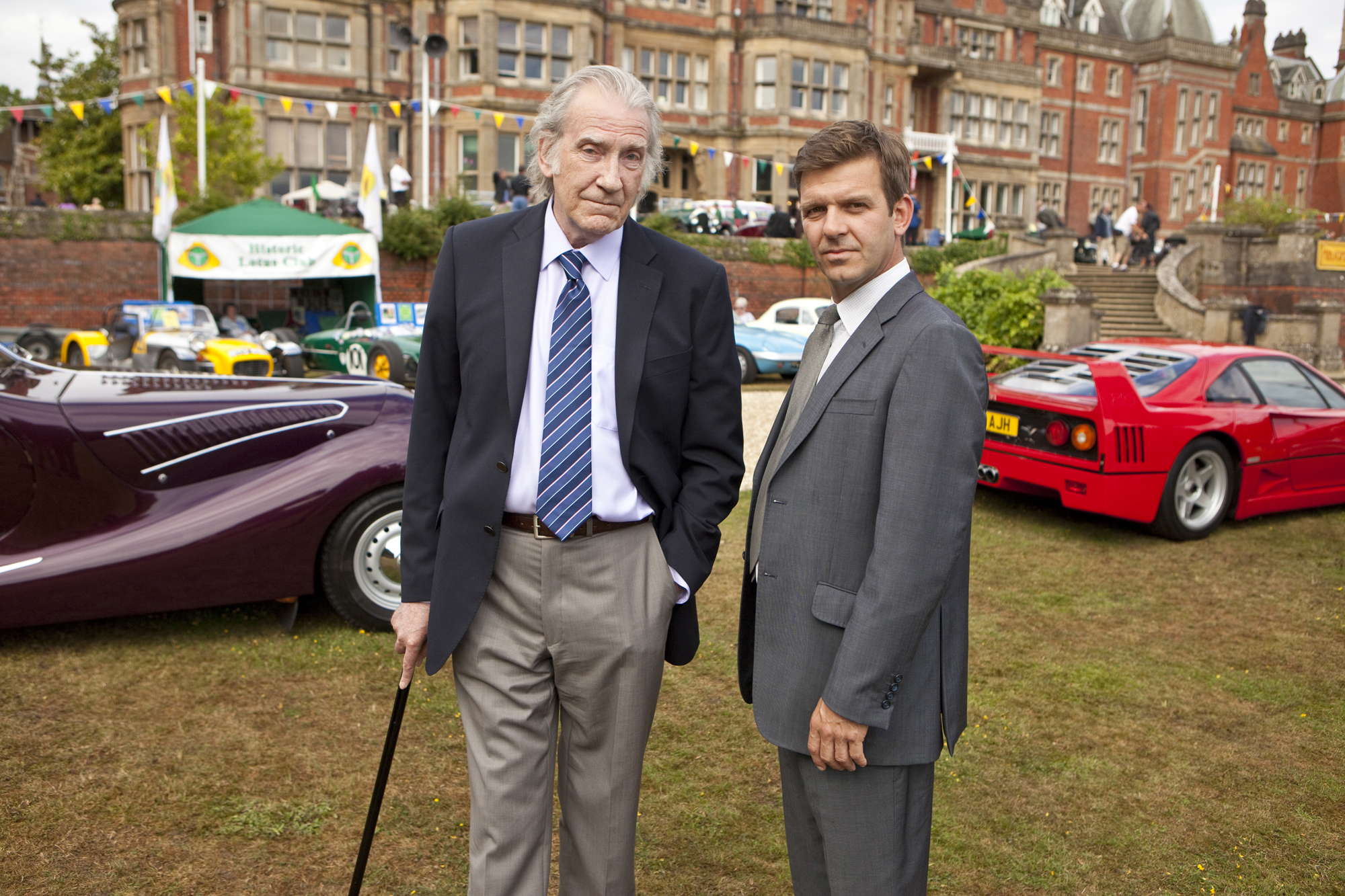 Barnaby is ably supported in his investigations by the methodical Ben Jones (Jason Hughes – Death in Paradise, Marcella) and pathologist Dr Bullard (Barry Jackson – Silent Witness, Kavanagh QC).
In the first of eight feature-length episodes, Death In The Slow Lane, Barnaby arrives in Causton to take over for his retired cousin Tom. His first case: investigating how the remains of a famous race driver, who was believed to have drowned 40 years earlier, wound up at a local school.
Death In Paradise season nine, Thursday 23 November
Filmed on the beautiful French-Caribbean island of Guadeloupe (and set on the fictional island of Saint Marie), the award-winning and massively popular crime drama Death In Paradise continues to keep audiences guessing with mind-boggling puzzles, cunningly clever plot twists and a star-studded array of guest cast members.
Season nine sees the Honoré Police team, including lead detective DI Jack Mooney (Ardal O'Hanlon – Father Ted, My Hero), get to know their new DS, Madeleine Dumas (Aude Legastelois), while a surprise kiss catches Jack off guard.
Since launching in 2011, Death In Paradise has remained one of British television's highest-rating dramas, as the team sets about solving more ingenious murder mysteries in the Caribbean sun. Binge all nine seasons exclusively on BritBox.
The BritBox app is available on Android TV, including enabled Smart TVs, Google Chromecast with GoogleTV, Nvidia Shield, MiBox and MiStick, plus Android and Apple mobile/tablets, FireTV, Samsung Smart TV and LG Smart TV, and DStv. Enjoy one week's free trial, sign up at R99.99 per month or R999.99 for 12 months, and register for email updates here.