THE award-winning spy thriller starring Sandra Oh and Jodie Comer, Killing Eve, centres on two women: Eve (Oh) is a bored, whip-smart, pay-grade MI5 security officer whose desk-bound job doesn't fulfil her fantasies of being a spy. Villanelle (Comer) is a mercurial, talented killer who clings to the luxuries her violent job affords her.
Killing Eve topples the typical spy-action thriller as these two fiercely intelligent women, equally obsessed with each other, go head to head in an epic game of cat and mouse.
Here, the stars talk about season three, currently on FOX (DStv 125) on Wednesdays at 8.45pm until October 14, 2020. Repeats on Fridays at 2pm, Saturdays at 7.25pm, and Sunday at 10pm. Also on DStv Catch Up.
JODIE COMER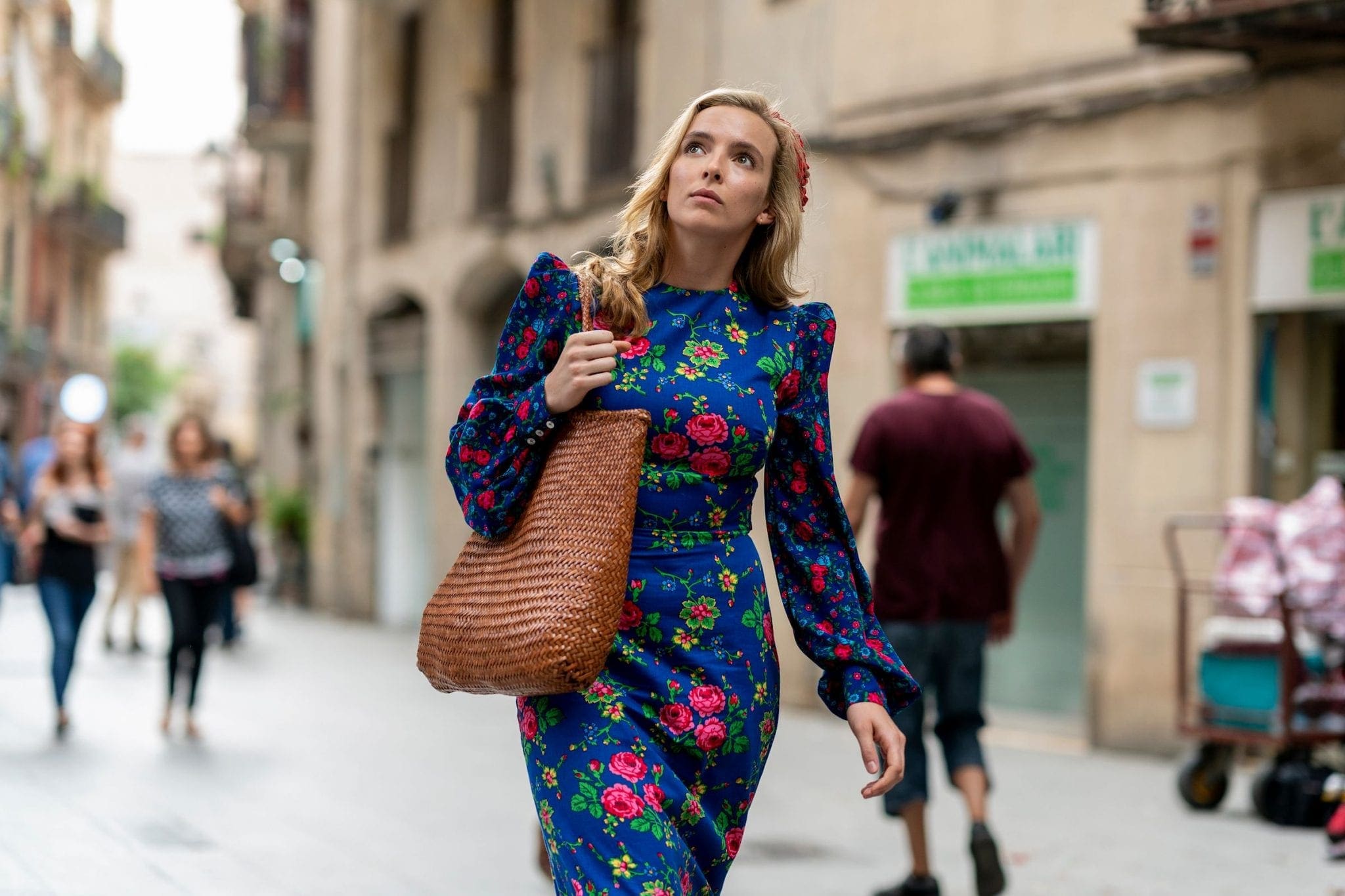 Where do we meet Villanelle at the start of season three?
Season three picks up six months later and it seems that Villanelle is trying to lead a somewhat normal life and move forward. She's trying to convince herself that she is feeling things that everyday people feel. In the opening of the first episode, she's at an event and gets an unexpected visit from someone in her past who shakes things up within her world.
As usual Killing Eve travels to some beautiful European locations. Could you tell me about some of your favourite moments from this series so far?
In season one, we went to Romania and we went back again this season. Romania was my favourite trip of this season because we were four hours outside of Bucharest in the mountains. We were expecting snow and it was scorching heat. To film in places that you would never usually have the opportunity to film in is incredible. Barcelona was also beautiful. That's where Villanelle is residing at the minute. She doesn't have a gorgeous apartment in Paris anymore and Barcelona is where she's based. It's a really nice opening to the series because there's a lot of colour, it's vibrant and moving really quickly.
What's the dynamic like between Konstantin (Kim Bodnia, pictured above) and Villanelle in this series, and how has it been working alongside Kim again?
I love Kim so much. Villanelle doesn't love Konstantin so much at the minute. In this series we delve into Villanelle's past, the loneliness she feels and what family actually means to her. Who are her family – blood and not blood? She always finds herself drawn to Konstantin because he is the closest thing that she has to family. There's a really interesting dynamic between the two of them this series, in a way that we haven't seen before.
What can fans expect from season three?
With Villanelle going into her past it's like seeing her in a whole different world, with a new insight, which is really exciting. Everyone's being tested in different ways and it feels like a couple of the characters come to a point of realisation at the end. They're all on their own trajectories but somehow their worlds collide in this series. To really reel people in – I have a scene with Fiona Shaw! At last! You should stick around for that alone. I've been fighting to get a scene with Fiona since day one so it was a glorious day to shoot.
SANDRA OH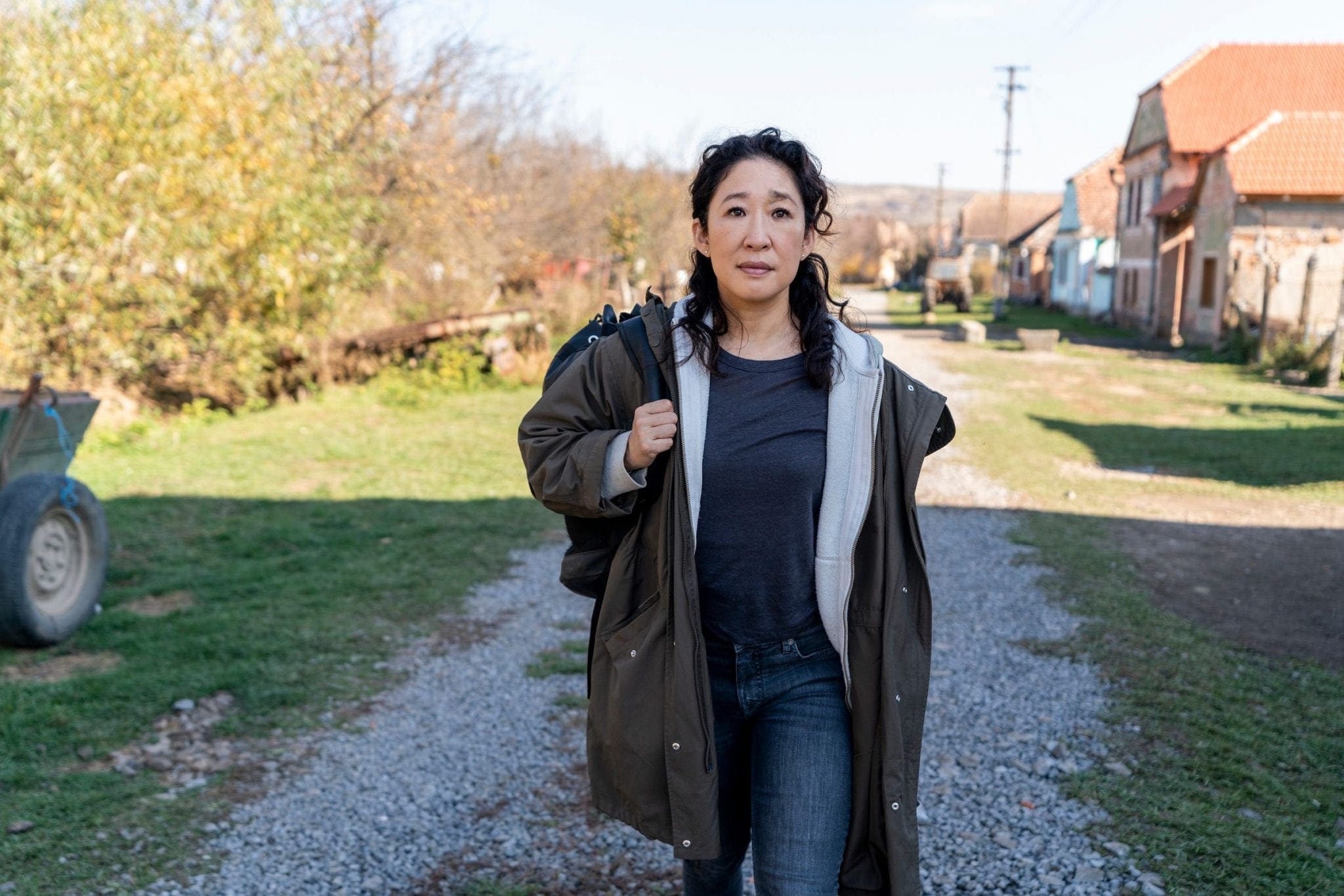 Where do we meet Eve at the start of season three?
Eve is in a place of recovery, trauma and trying to heal herself. You see her back to her roots, back to safety and comfort. It's a new place that we've never seen her in before. But she's also in a place of great strength, even though it might not look it. Weirdly, for the first time, she's truly independently taking care of herself and doing something specifically for herself.
How do you get into the mind set to play Eve?
Every season there is a certain amount of chaos in our job, in trying to make a television show and make it good. It's a very mysterious thing but when challenging chaos is present, somehow I've been able to use it creatively. Eve's own life is consumed by chaos – she's trying to find her way through the mystery of The Twelve and deal with the tremendous chaos and loss that she has undergone. You don't have to step very far to make something creative from that.
How have the actions of Villanelle affected Eve over the last three seasons and how has that changed her?
So much has affected her relationships. I think the characters, the Eve-Carolyn relationship, the Eve- Villanelle relationship, the Eve-Niko relationship, have really deepened and evolved. Because of my relationships with these specific actors, there's a lot that happens that is not on the page. That's a magical part of our show and I give credit to the cast because of how we approach each other. Many of us are similar types of actors in how it costs us to tell the truth and I really admire that. Jodie and I don't actually spend that much time filming together so it makes the scenes between Eve and Villanelle quite powerful. Jodie and I trust each other very much and we both have our deep understanding of the characters. It's wonderful when you're surprised, when everyone thought the scene was about this and then something different happens between the actors.
What can fans expect from season three?
Fans can expect a lot of change in Villanelle. It's quite remarkable where she goes. And for Eve, so much loss. You'll see what happens when someone is pushed to such an extreme.