EQUAL parts survival epic, psychological horror story and coming-of-age drama, Yellowjackets has a 100% critics' rating on Rotten Tomatoes, where it was the fourth highest-rated drama of 2021, and became the second-most streamed series in Showtime's history (topped only by Dexter: New Blood), leading to the show's renewal for a second season before the first had even concluded in the States.
This is a good thing because by the time you get to the end of episode 10, and you look past the fact that in all their time lost in the middle of who knows where, young Natalie's bleached blonde hair hasn't a dark root in sight, there is a mess of loose ends that require season two to resolve.
The story is about a top high school girls' soccer team – the Yellowjackets – who are on their way to play in a championship when their plane crashes. Warning: a large amount of disbelief has to be suspended throughout. We learn early on they were there in the wilderness for 19 months before being found or rescued (that's not in season one); the present day portion of the show takes place 25 years later, where a handful of survivors are dealing with the PTSD and trying to live their lives away from the public eye (for the most part).
Adult Natalie is played by Oscar nominee Juliette Lewis (Natural Born Killers, which is nearly 30 years ago, let that sink in a bit). She's the rebel drug addict boozehound. Emmy nominee Christina Ricci (The Matrix Resurrections, most recently) plays the weirdo – then and now – Misty, and to be honest, I didn't even recognise her until episode two. She's mad as a hatter and quite superb; the psychos are scary but they definitely make things interesting.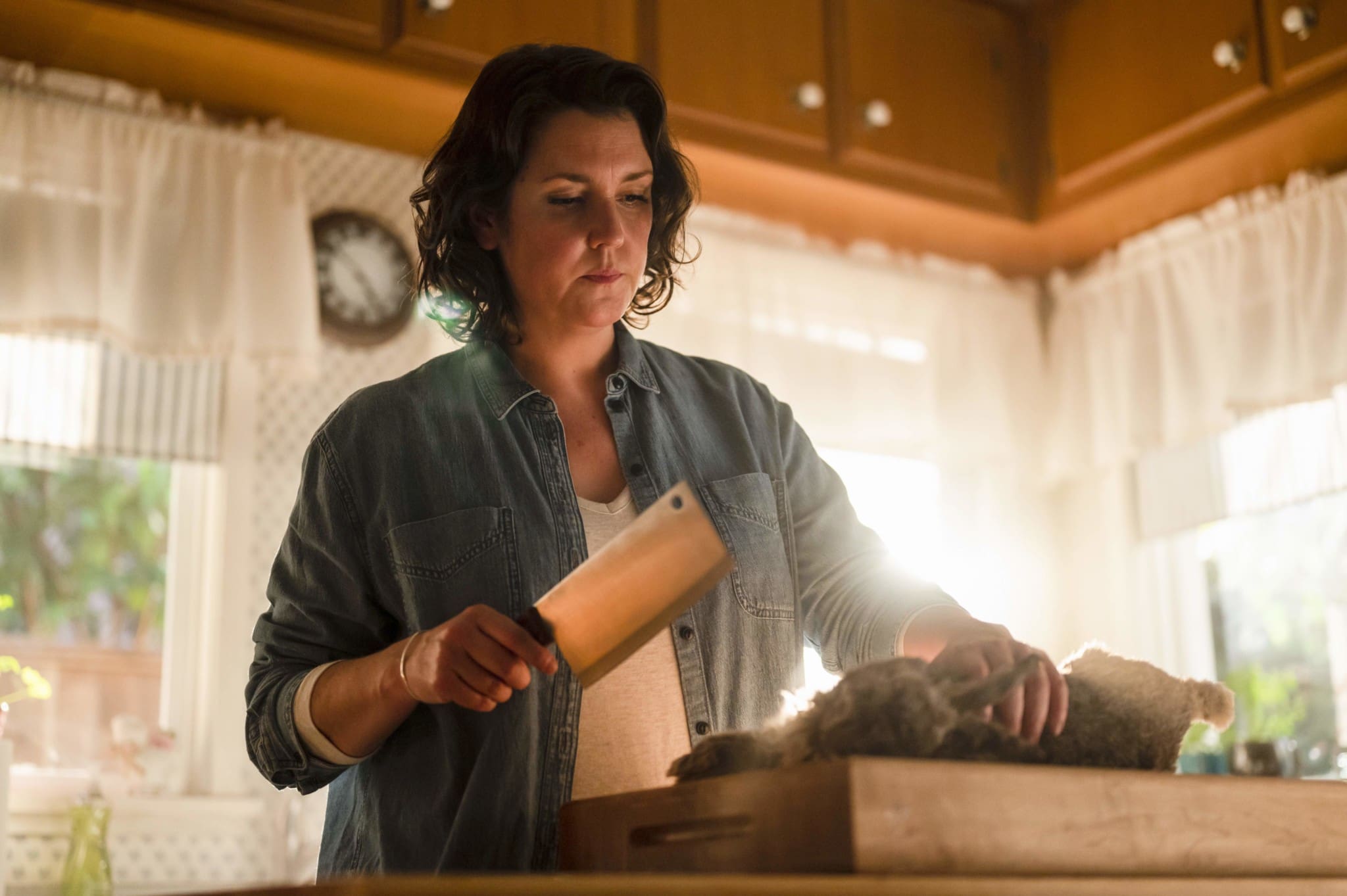 Melanie Lynsky (Don't Look Up) won Best Actress: Drama at the 2022 Critics' Choice and Best Actress: Horror at the 2022 Critics' Choice Super Awards, where Yellowjackets was also named Best Horror. She plays Shauna, who at first seems to be your average housewife living an average life but there are so many layers of secrets, in her past and her present. Multi-award-winner Tawny Cypress (The Blacklist: Redemption) plays Taissa, who is running for the New Jersey state senate while maintaining her same-sex marriage and raising a young son, but there's some kind of crazy lurking there too.
The Guardian says, "Yellowjackets is the most fun TV show in forever." I don't necessarily agree with the "fun" part, but it is engrossing and dramatic viewing as you see what went down after the plane did, and how the grownup versions, who are not exactly friends, deal with a snooping journalist, and a mysterious blackmailer. The series also has a kick-ass soundtrack.
Ray Donovan: The Movie picks up where the seventh and final season of the Emmy-winning series left off, with Mickey (Oscar winner Jon Voight) in the wind and Ray (eight-time Emmy nominee Liev Schreiber) determined to find and stop him before he can cause any more carnage.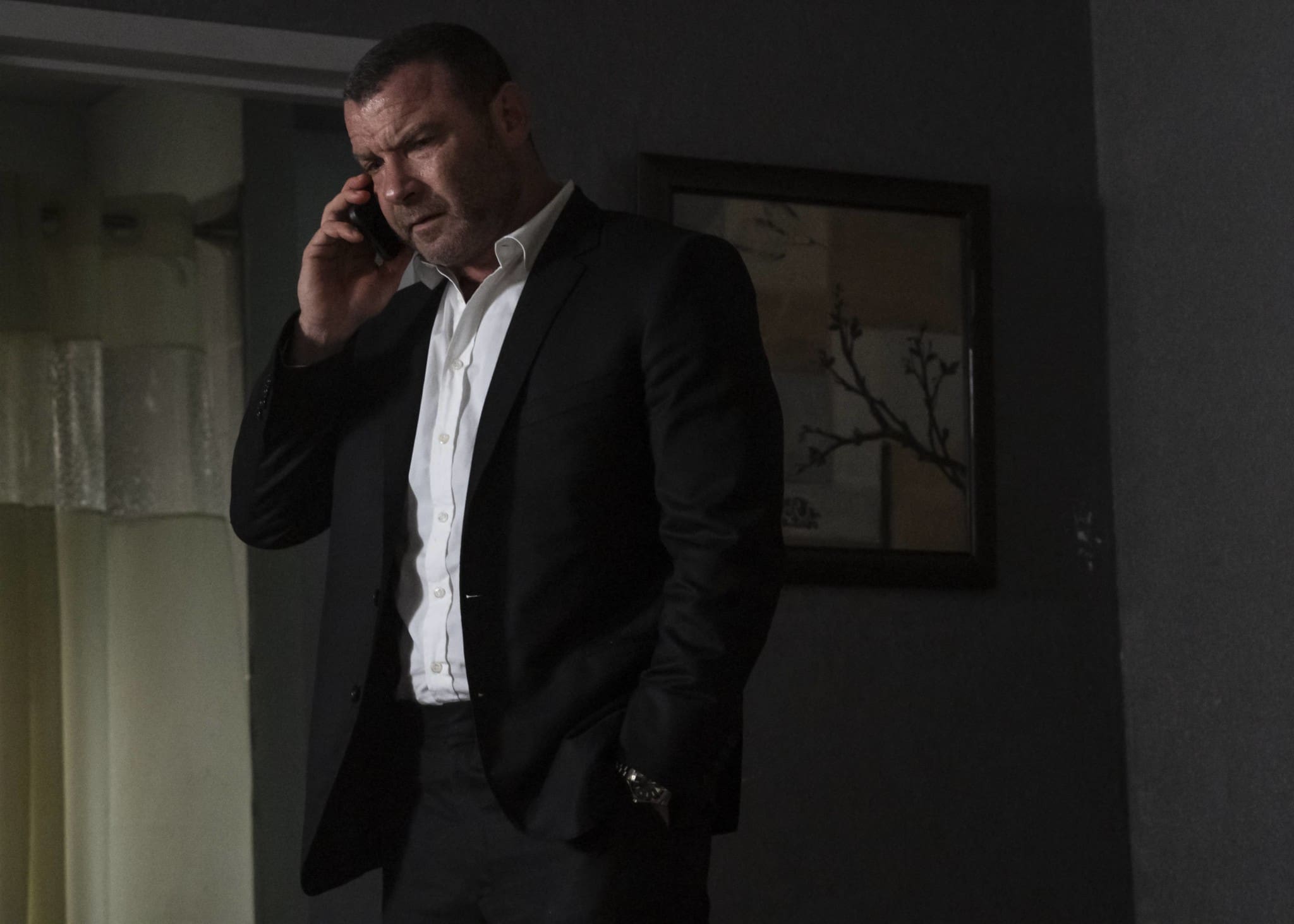 With multi-award-winners Eddie Marsan (Wrath of Man, 21 Grams) and Dash Mihok (Silver Linings Playbook, Romeo + Juliet), Pooch Hall (The Game), and Katharine Moennig (The L Word) co-starring, the film also weaves together the present-day fallout from the Donovan/Sullivan feud with Ray and Mickey's origin story from 30 years ago.
Prompted by fan protests at the show's cancellation, Ray Donovan: The Movie has an 87% critics' rating on Rotten Tomatoes, with New York Magazine saying, "Ray Donovan: The Movie never feels like cheap fan service; it hints at what an entire eighth season could have been and provides just enough closure while avoiding easy conclusions for most of its characters."
This is all accurate. I'm not going to say much more about it because I've been tasked with choosing seven must-see episodes before watching the movie, which will be published elsewhere. Out of 82, this is not going to be easy. And you really do need a strong background to fully enjoy the movie. My only complaint is that it's too short, and I was sad when it was over.
Somebody Somewhere, one of Rotten Tomatoes' Most Anticipated Shows of 2022, centres on Sam, a 40-something woman grappling with loss and acceptance as she fields a mid-life crisis following her sister's death. Sam returns to her hometown but struggles to fit into its mould, until she finds her saving grace in singing, and a community of outsiders who don't fit in, and don't give up.
That's not exactly how I would describe it, but it's charming and engaging and real. I'm reviewing this elsewhere as well, so I'll tell you it's seven 27-minute episodes and you'll want to binge them all in one sitting. Starring and executive produced by Bridget Everett (Lady Dynamite, Unbelievable, Inside Amy Schumer), the comedy-drama has a 100% critics' rating on Rotten Tomatoes, where the critics' consensus reads, "Led by a captivating Bridget Everett, Somebody Somewhere explores the human condition with tenderness, grace, and warmth."
HBO has already renewed Somebody Somewhere for a second season.
Set in a small Rust Belt town in Pennsylvania, American Rust stars Emmy winner Jeff Daniels (The Comey Rule, The Newsroom) as police chief Del Harris, who finds himself in a compromised position after the son of the woman he loves (Emmy nominee Maura Tierney from The Affair, Your Honor, and for us older viewers, ER) is accused of murder.
Based on the LA Times Book Prize-winning novel of the same name by Pulitzer Prize finalist Philipp Meyer, American Rust was nominated for a 2022 Satellite Award for Best Drama Series. If you enjoyed Mare Of Easttown, you'll like this too.
Season 11 of Curb Your Enthusiasm arrives on Friday, April 8 with more irascible humour from Larry David. The series star and creator (and 28-time Emmy nominee) returns alongside Susie Essman, Jeff Garlin, Cheryl Hines, and JB Smoove, while the season's guest line-up knocks it out of the park with stars like Lucy Liu, Woody Harrelson, Kaley Cuoco, Bill Hader, Jon Hamm, Seth Rogen, Albert Brooks and Tracey Ullman, not to mention Vince Vaughn returning as Freddy Funkhouser and Ted Danson back to annoy Larry as Cheryl's plus-one.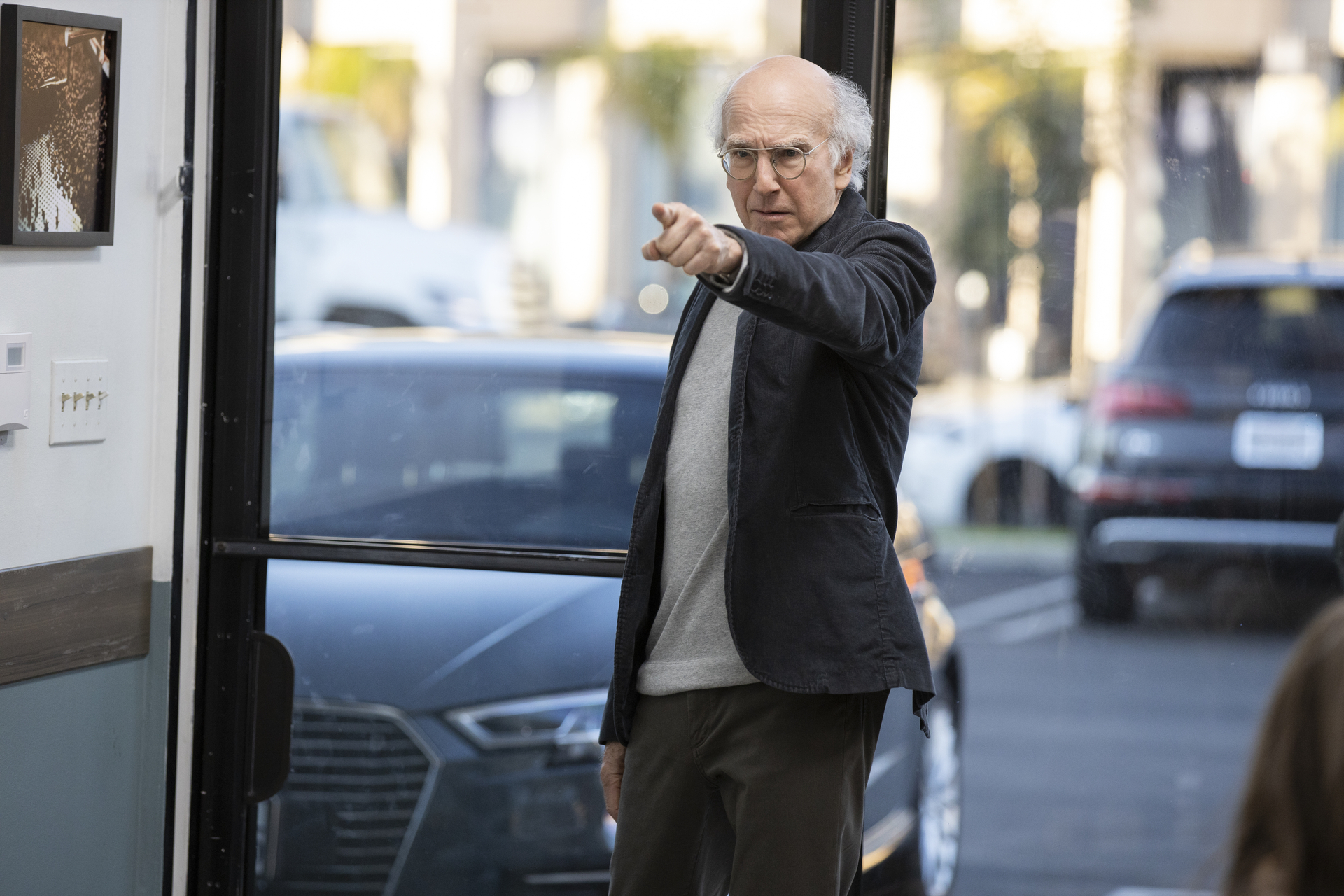 Nominated for no fewer than 47 Emmys (with just two wins), Curb Your Enthusiasm is #54 on IMDb's Top Rated TV list, with a 94% critics' rating on Rotten Tomatoes for Season 11. Giving it a 100% rating on Metacritic, The Daily Beast says, "It's reassuring to know that no amount of paradigm-shifting, reality-altering events can stop the fictional Larry David from being a smug, screamy, narcissistic loon, and the real Larry David from being the funniest comedian on television."
Hilarious and highly recommended.
Personally, this is not something I'd watch on purpose, but with new visually stunning episodes every Friday, and being another one of Rotten Tomatoes' Most Anticipated Shows of 2022, Halo brings one of the highest-grossing gaming franchises of all time to the small screen, 21 years after the epic Xbox military science fiction game first launched, and set a record as the most-watched series premiere globally on Paramount+, with CBR hailing the series as "a compelling, gorgeous sci-fi adventure."
Already renewed for a second season, Halo follows Master Chief (Pablo Schreiber from American Gods and Orange is the New Black), a cybernetically enhanced super-soldier, as he defends humanity from an alien threat known as the Covenant. MTV Movie Award nominee Natascha McElhone (Californication) is Dr Halsey, the brilliant, conflicted and inscrutable creator of the Spartan super soldiers, and Jen Taylor reprises her voice role from the game as Cortana, the most advanced AI in human history, and potentially the key to the survival of the human race.