WHEN American Gigolo, the 1980 neo-noir crime drama film written and directed by Paul Schrader, and starring Richard Gere and Lauren Hutton, was released in South Africa, it was scandalous, including as it did, a nude Gere. Who knows what else the censors of the day cut out. It was also notable for the theme song, Call Me by Blondie.
Now Julian Kaye, the sex worker (as we call them now) of the title, returns played by Jon Bernthal (We Own This City, The Walking Dead right back in the beginning). Exonerated after 15 years in prison for a murder he didn't commit, former gigolo Julian tries to pick up the pieces as the detective who put him behind bars works to unravel the mystery that led to his incarceration.
The series, like the original movie, is produced by Jerry Bruckheimer. Schrader distanced himself from the series but said he is a fan of Bernthal's and wishes the best for Gretchen Mol (Boardwalk Empire, Mozart in the Jungle), whom he directed in the 1999 film Forever Mine.
Stream it from February 6.
The first two episodes of season two of The Cleaning Lady are up, with new instalments on Thursdays. It's based on the Argentine series La Chica que Limpia, and follows a whip-smart Filipina doctor (Elodie Yung from The Hitman's Bodyguard and The Defenders, pictured below), who comes to the US for medical treatment to save her son. When the system fails and pushes her into hiding, she becomes a cleaner for the mob and starts playing the game by her own rules.
She snaps on her rubber gloves like Frank N Furter, which I found a bit hard to believe anyone else would actually do unless they too had made a creature.
In any event, The Cleaning Lady was nominated for a 2022 Hollywood Critics Association Television Award for Best Broadcast Network Series: Drama. The series has been compared to Breaking Bad, with Paste saying, "The Cleaning Lady is a fast-paced portrayal of a woman pushed to the edge and forced to contend with hard decisions for the wellbeing of her family… Yung's central performance is filled with warmth, determination, and grit."
Coming on February 10 is The Reunion. Set against the idyllic backdrop of the French Riviera, the psychological thriller centres on a high school reunion where three estranged friends reconnect. But the upcoming demolition of a school gymnasium wall is set to unearth the 25-year-old secret that binds them.
In The Girlfriend Experience, Iris (Julia Goldani Telles from The Affair, below) relocates to London, leaving behind her family and a half-finished neuroscience degree. She begins a double life: working at a tech startup while providing "the girlfriend experience" at night.
The 18-rated series is executive produced by Oscar winner Steven Soderbergh (Sex, Lies and Videotape, Traffic), with Berlin International Film Festival winner Anja Marquardt (She's Lost Control) directing. Season one of the anthology series was Time's second-best series of the year (and made Top Ten lists from Vulture and The Playlist to Slant, Collider and Slate), with Newsday calling it, "TV's most adult show," while The Guardian called season two "the most compelling drama on TV".
Binge from February 13.
East New York (Mondays from February 20) follows recently promoted police captain Regina Haywood, who leads a diverse group of officers and detectives, some of whom are hesitant to deploy her creative methods of serving and protecting.
Amanda Warren (NCIS: New Orleans) stars as Deputy Inspector Haywood, alongside Emmy winner Jimmy Smits (NYPD Blue, Sons Of Anarchy. Dexter), Emmy nominee Ruben Santiago-Hudson (Castle), and Screen Actors Guild winners Kevin Rankin (Breaking Bad) and Elizabeth Rodriguez (Orange is the New Black).
Created by Emmy winner William M Finkelstein (The Good Fight, NYPD Blue, Law & Order, L.A. Law) and Black Reel nominee Mike Flynn (Power Book III: Raising Kanan, Queen Sugar), East New York has an 88% critics' rating on Rotten Tomatoes, and Variety says, "East New York sets a new course for the broadcast cop drama." I'll be adding it to my ever expanding watch list.
Julia Child, the most unlikely television star since, well, television. The eponymous series will be available to binge from February 24, inspired by the legendary cookbook author and television superstar who changed the way Americans think about food, television, and even women.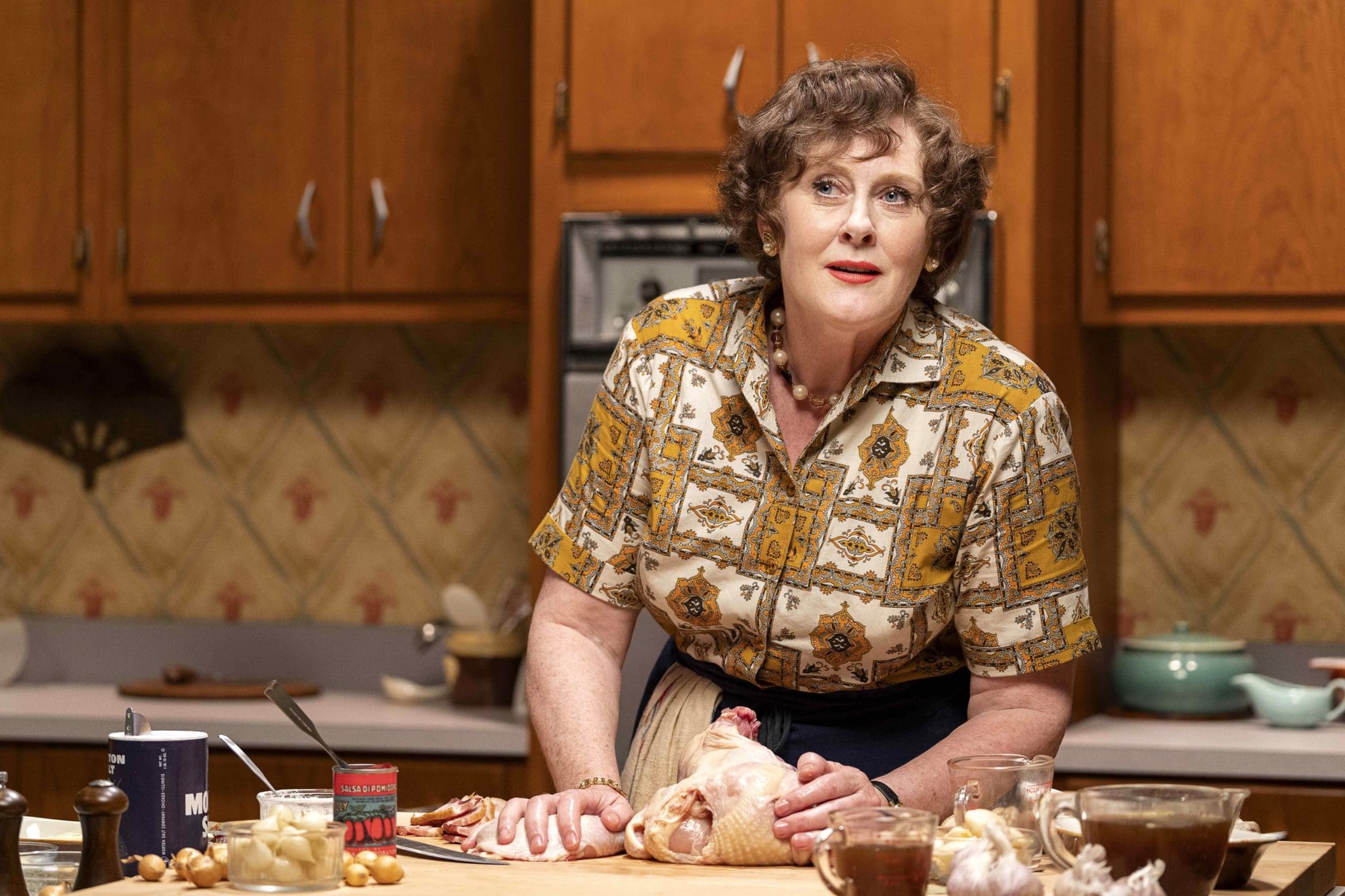 She brought French cooking to the US, and swore anyone could do it. I remain unconvinced. However, she will always be a women to be greatly admired. "Julia is about a successful woman's rise to even more success, against the odds… Men tell Child what she can't do, and she goes ahead and works out a way to do it anyway," said the Guardian.
BAFTA winner Sarah Lancashire (Happy Valley, Last Tango in Halifax) plays Julia Child (pictured above), with four-time Emmy winner David Hyde Pierce (Dr Niles Crane in Frasier) as her husband Paul.
Also from 24 February, watch the documentary, Julia, which was nominated for two Critics Choice Documentary Awards,.
Vampire story Let The Right One In is inspired by John Ajvide Lindqvist's novel that has been previously adapted into two acclaimed films. Mark and his daughter Eleanor lives' changed 10 years ago when she was turned into a vampire. Eleanor (aka Ellie) leads a secluded life, able to go out only at night, while her father does his best to feed her the human blood she needs to survive. Now, they've returned home to New York City, desperate to find a cure.
Let The Right One In stars Oscar nominee Demián Bichir (The Hateful Eight, A Better Life) as Mark and America's Got Talent breakout child star Madison Taylor Baez as Eleanor. From February 27.
From the makers of The Responder (also on Showmax), Crossfire follows former police officer Jo, who takes her family on holiday to a resort in the Canary Islands, in the wake of her marriage falling apart. But their dream vacation turns into a nightmare as she and her family are thrust into a battle for survival when gunmen attack the hotel.
BAFTA nominee Keeley Hawes (The Durrells, Bodyguard, Line of Duty) stars as Jo, with Josette Simon (Anatomy of a Scandal), Anneika Rose (Line of Duty) and Lee Ingleby (Harry Potter and the Prisoner of Azkaban) among the cast. Watch from February 28.