IT'S  wonderful concept: rent a scooter via an app and whizz off down the Sea Point promenade to the V&A Waterfront, stopping along the way for coffee or an ice cream, perhaps even with your dog. Or take a monthly package to beat rush hour traffic – because that's a thing again, and if anything, it seems worse than ever. Who are all these people and why aren't they staying at home?
Anyway. It's wonderful, but for other people. There are several good reasons why I don't do things on two wheels, or larger numbers of small wheels, and they include all the times I have fallen off them and hurt myself…skateboards, roller skates, roller blades, bicycles, quad bikes…just nope. Historically, these have mostly been stopping issues and even after years of lying dormant, this instinct proved itself alive and well when I gave a Electric Life Rides scooter a (very short) whirl at the The President Hotel in Bantry Bay, the hub where the company is based.
Despite it having extremely simple controls, one in each hand – stop and go – when I felt I was going to fast, I shrieked, and jumped off. This is stupid. I did literally the same thing with a skateboard once, and that outcome was a lot worse. Have I learned nothing? Apparently not. But if you are not like me – and I hope for your sake you are not – this scooter rental could be right up your summer alley.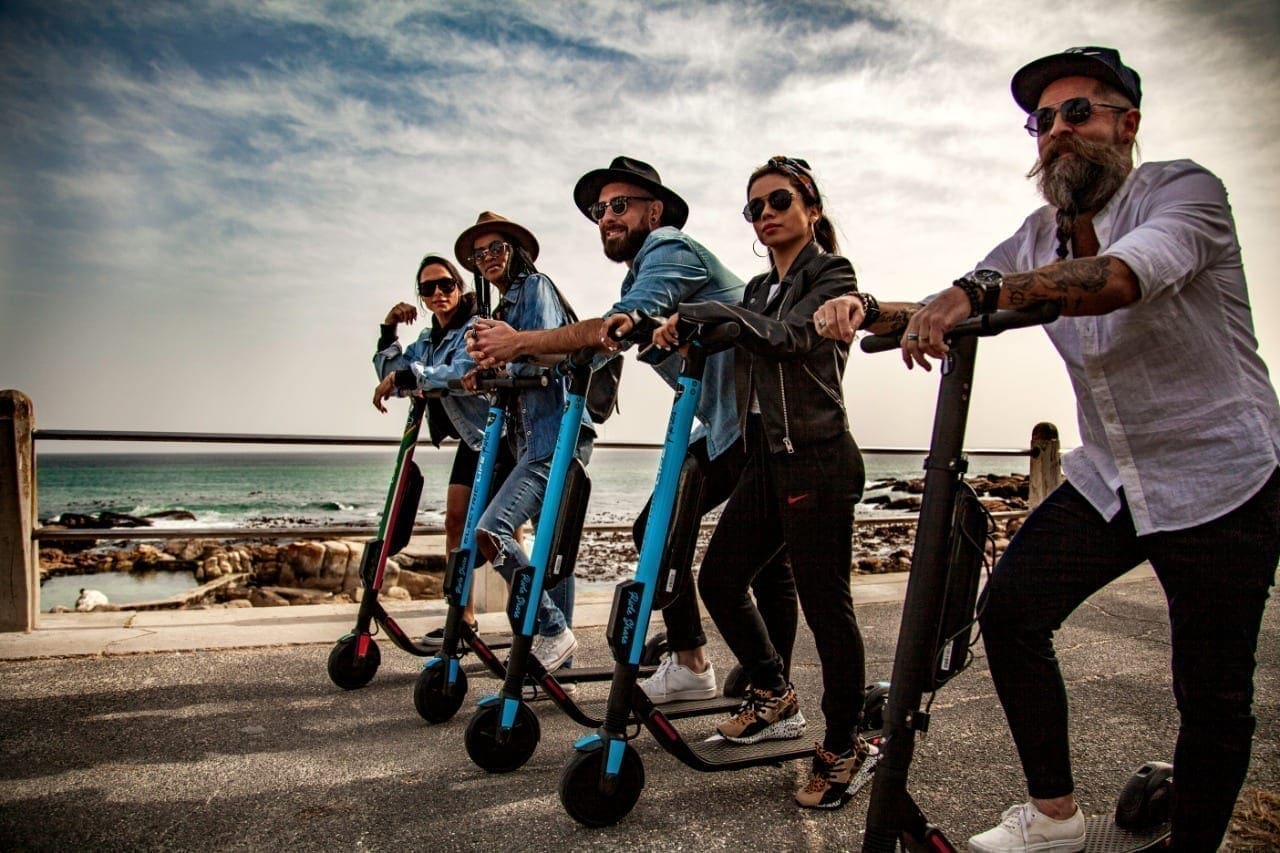 Apart from the actual riding of it, which I am rubbish at, we've established, it's otherwise easy to use with the dedicated app, and there are various ways to do it – from a quick trip from A to B, to commuting daily. The pricing, with credits bought via the app and the ability to ride per minute, hour, day or month, flummoxed me, I cannot lie; another shortcoming of mine is numbers, and Excel spreadsheets but that's a horror story for another day. All the details are in the press release below. Unless I've got it horribly wrong, it costs less than an Uber from the hotel to the V&A.
The scooters – and other vehicles which will be added to the fleet – have built-in tracking systems, they can go fairly fast (a lot faster than I'd ever be comfortable with) and can deal with reasonable hills, and if someone tries to steal them, it locks, making it very awkward to move, and a polite alarm sounds. Apparently, this gets more strident after a while and cannot be stopped. Then of course there is the advantage of no carbon emissions.
You do not need a driver's licence but you do need a helmet. Click here for more info, and see below for cost.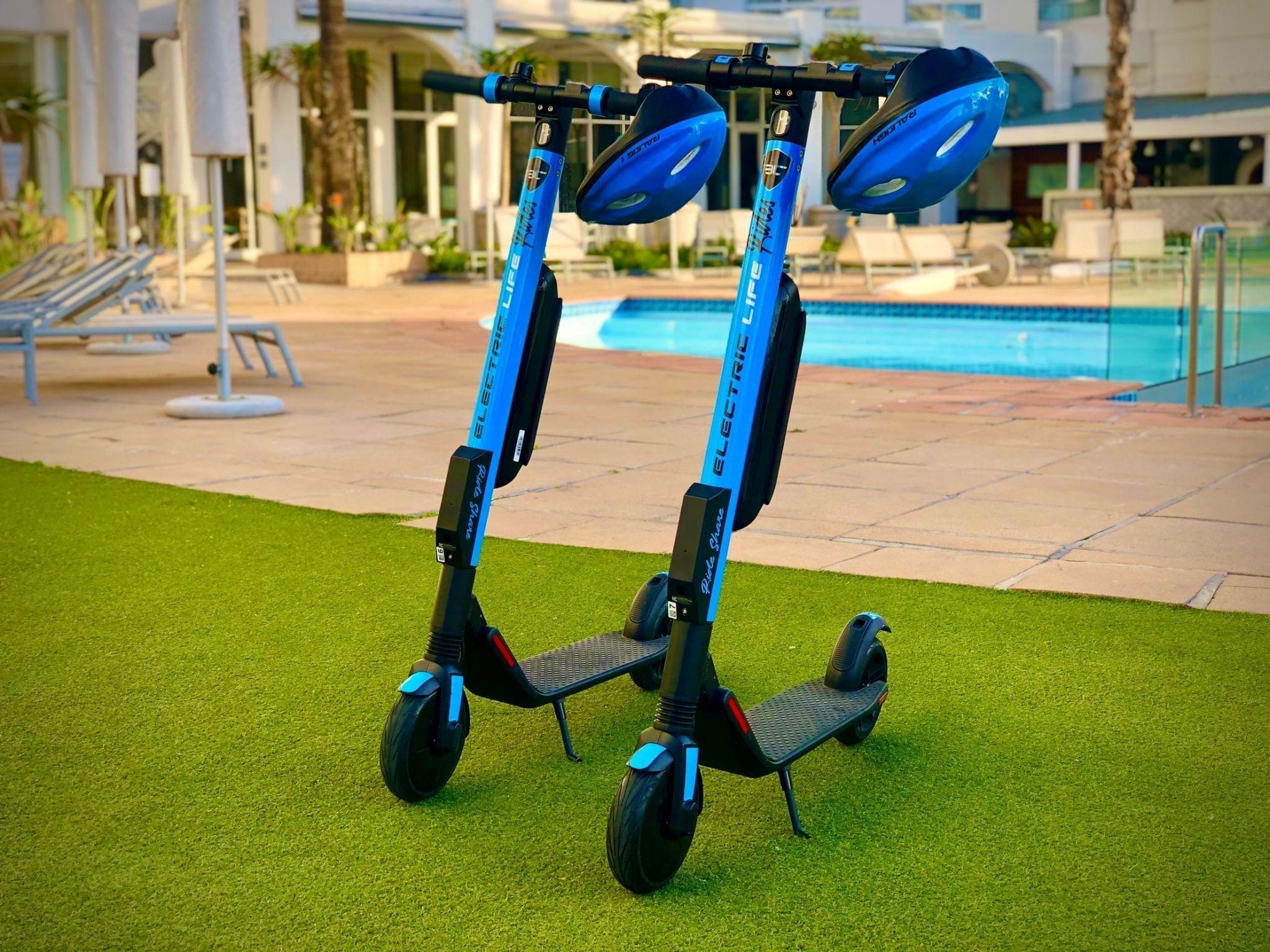 PACKAGES
Electric Life Rides will be offering a subscription-based model to the South African market for the first 60 days. R1 980 per month will get you a package which includes the commercial electric scooter and charger, unlimited mileage and credits for the month, built-in tracking for safety and the ability to move freely through traffic congestion. The scooter is controlled by the user, using the app to lock and unlock the scooter. Subscription applications can be made online in a seamless and simple process on the website where users are vetted and informed of terms and conditions in advance.
Business users can apply for monthly subscription fleet packages online, reducing maintenance and fuel costs, providing built-in tracking and control at a very low monthly cost.