THIS leg of the road trip was the longest – distance, not time – and I had to be properly prepared. I filled up with petrol, and selected a suitably long playlist. While waiting for the guy to finish checking my tyres and whatnot, I became vaguely aware I could hear a news broadcast on the radio.
Wait, what?
See, how it works in my car is that there is a bluetooth thingy that goes into the cigarette lighter hole, which connects to my phone and allows me to play my downloaded favourites. It's set to a certain station on the radio, and in the two and a half years I've had the car, no one has been allowed to touch it lest it should cease to work and I'd have to find the instructions and fix it. Well, maybe it was something to do with the dry Karoo air, but it had indeed lost its place.
There ensued much swearing as I tried coaxing it to return to its designated frequency, and a mild panic I would have to drive more than 300km without music. The horror! Anyway, I eventually got it right (without the manual) and headed off on the N9 to Graaff-Reinett.
It is a beautiful stretch of road, with only a few traffic cops hiding in shady picnic stops with speed cameras. Thank you to the random stranger driving from the opposite direction who flashed their lights at me, in the good old-fashioned and time-honoured warning practice, although it's been so long since that happened I couldn't work out the message until I saw the speed trap.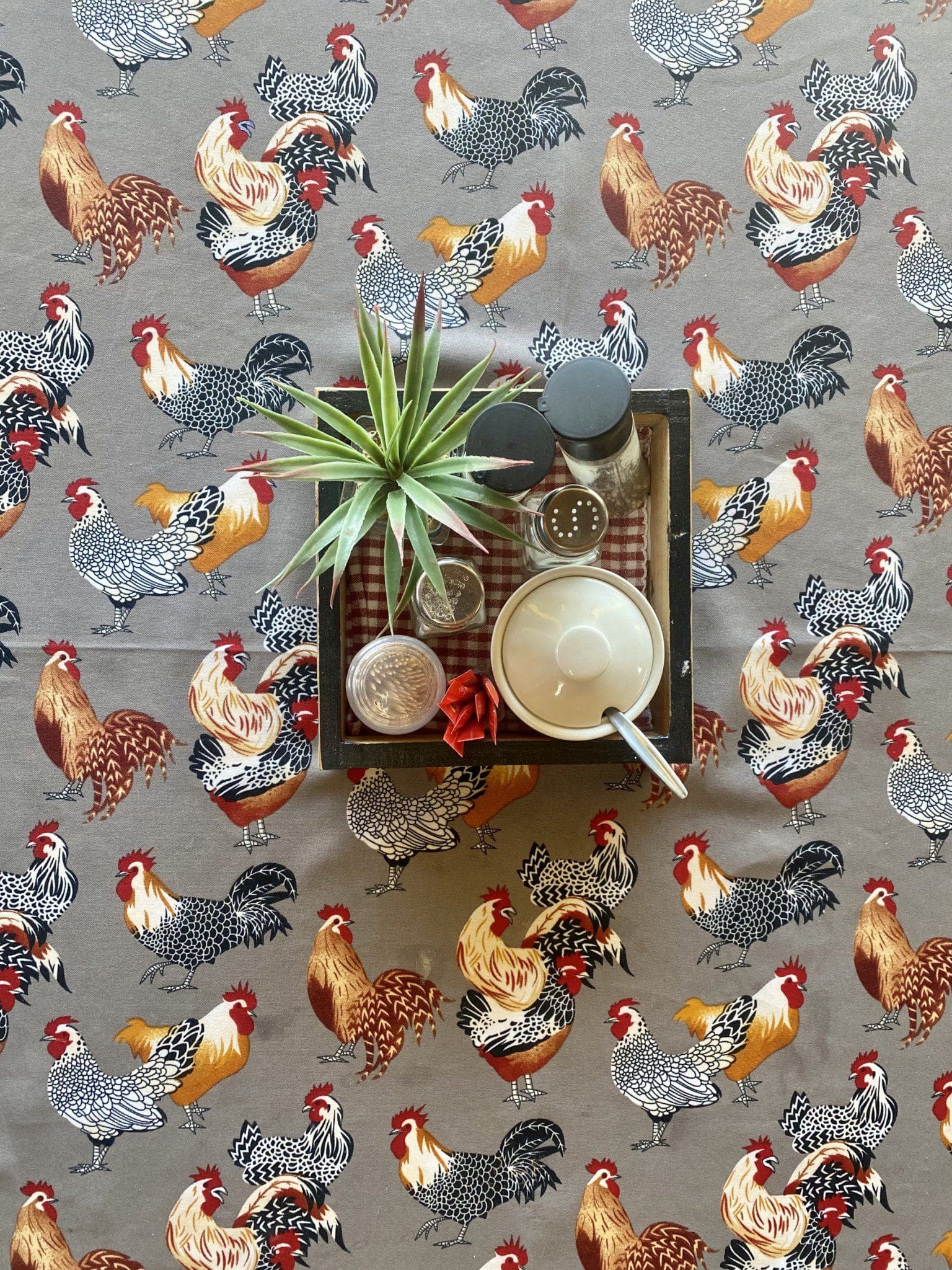 I got pulled over only once, by a friendly officer doing routine licence checks; she was one of the few people in the Karoo who commented on my tattoos (telling me about her sister's, and how their father says he can read her like a newspaper), something which I was not expecting. Given how often this happens in Cape Town, I thought I would attract more attention out there in the wide open space, but there you go. Perhaps it's a case of better manners, although the remarks are always complimentary. Either that, or the plan to use the ink to scare people into not talking to me at all actually worked.
Things for which there are warning signs on the side of the road include tractors and springbok. I saw neither on this trip. What I did see, a lot, with no heads up whatsoever, were swarms of locusts. They bounced off the windscreen in lurid yellow splatters and got stuck in all the crevices of the front grille. When I arrived at my destination, the Drostdy Hotel in Graaff-Reinett, the porter immediately spotted an opportunity and offered to have the vehicle washed, bless.
The hotel is like a little village, with tree-lined avenues and single-storey buildings with doors and shutters painted in ice cream colours – pink, yellow, green, sky blue – wherein the rooms are located. I had a marvellous suite, spacious and cool, with a shady courtyard beyond the French doors, which opened onto a stretch of grass. Conveniently, the swimming pool was directly opposite my suite.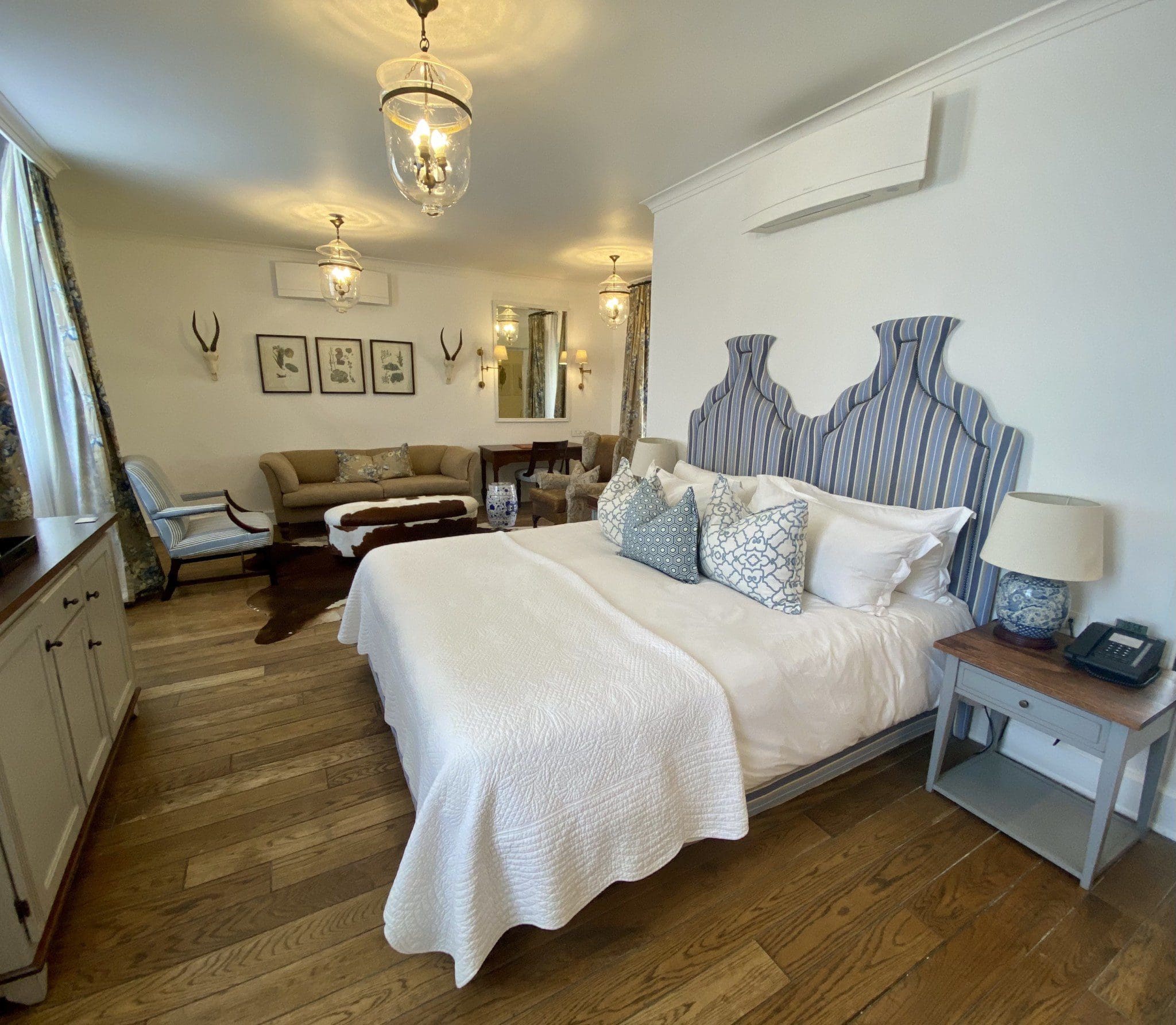 I wasted no time in ordering a bottle of wine and getting into my cossie for my first, and thus far only, swim of the summer. I blame lockdown, but really, if we're honest about it, it's not as much about the plunging into the water as it is to recline on a lounger with a book and a glass of wine while watching others splash around.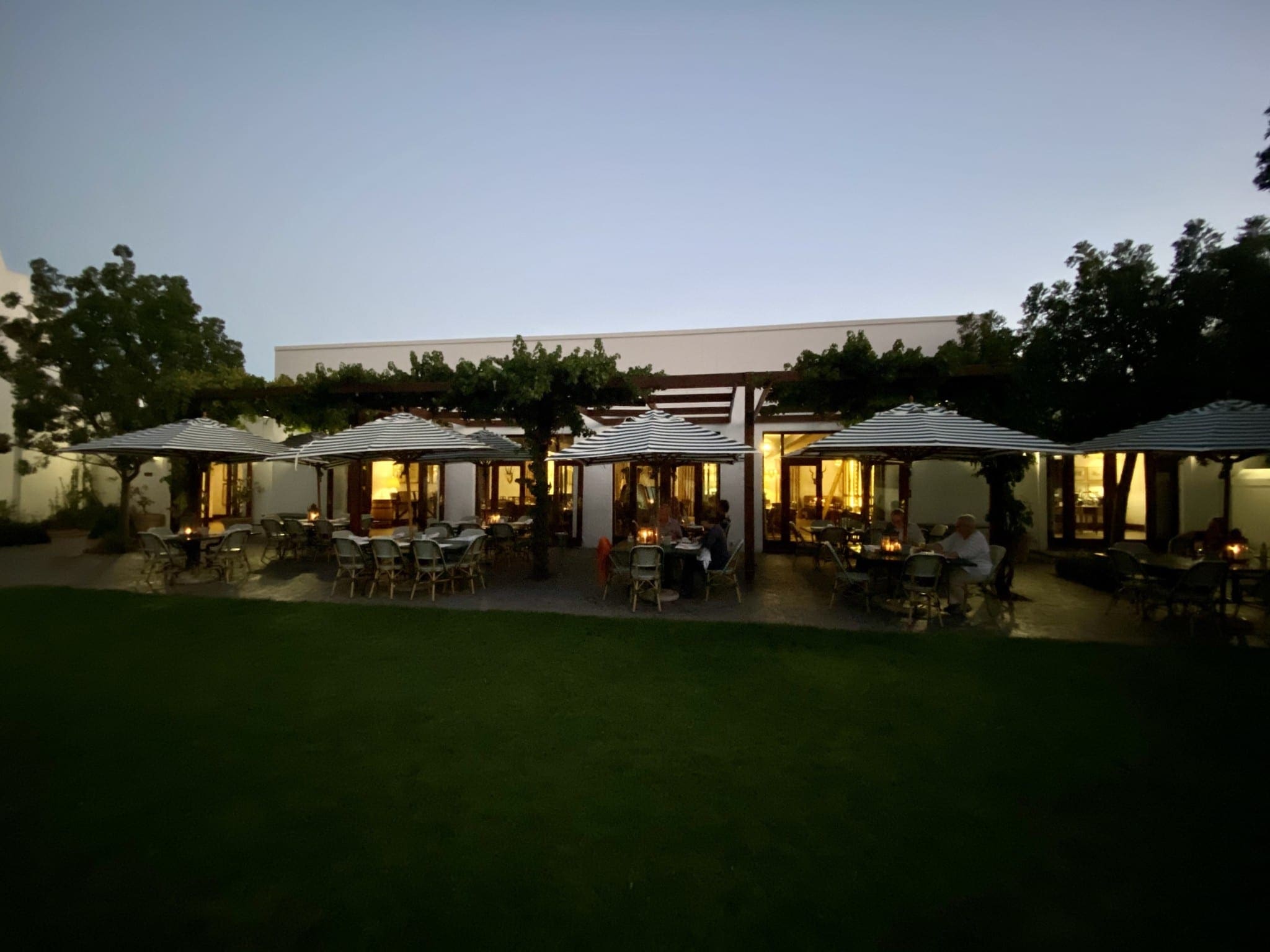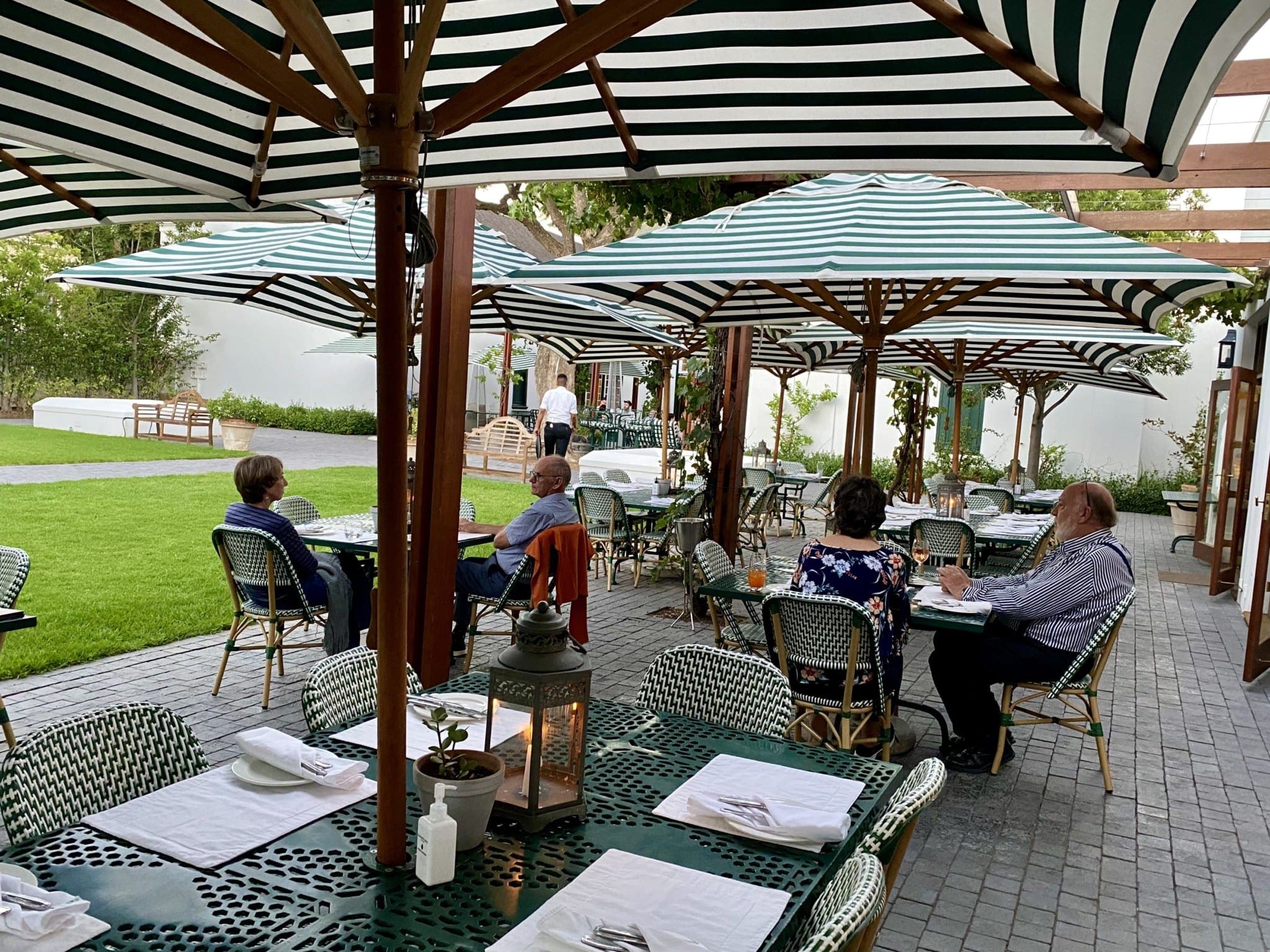 At the Cambedoo Restaurant (above), I dined on Karoo lamb chops before retiring for the night; the stunning bathroom is awarded with extra points for not only having a magnifying mirror but lighting that shines directly onto the face. It may sound like a small thing but anyone who wears makeup will understand the importance of this; lighting from above or the side, or, perish the thought, from behind, is simply impossible to deal with – all those shadows. I'm forever traipsing around hotel rooms with my own mirror and an ice bucket to stand it on as I search for a suitable place to apply my face. Sometimes this is even outside, in full view of other guests.  You gotta do what you gotta do.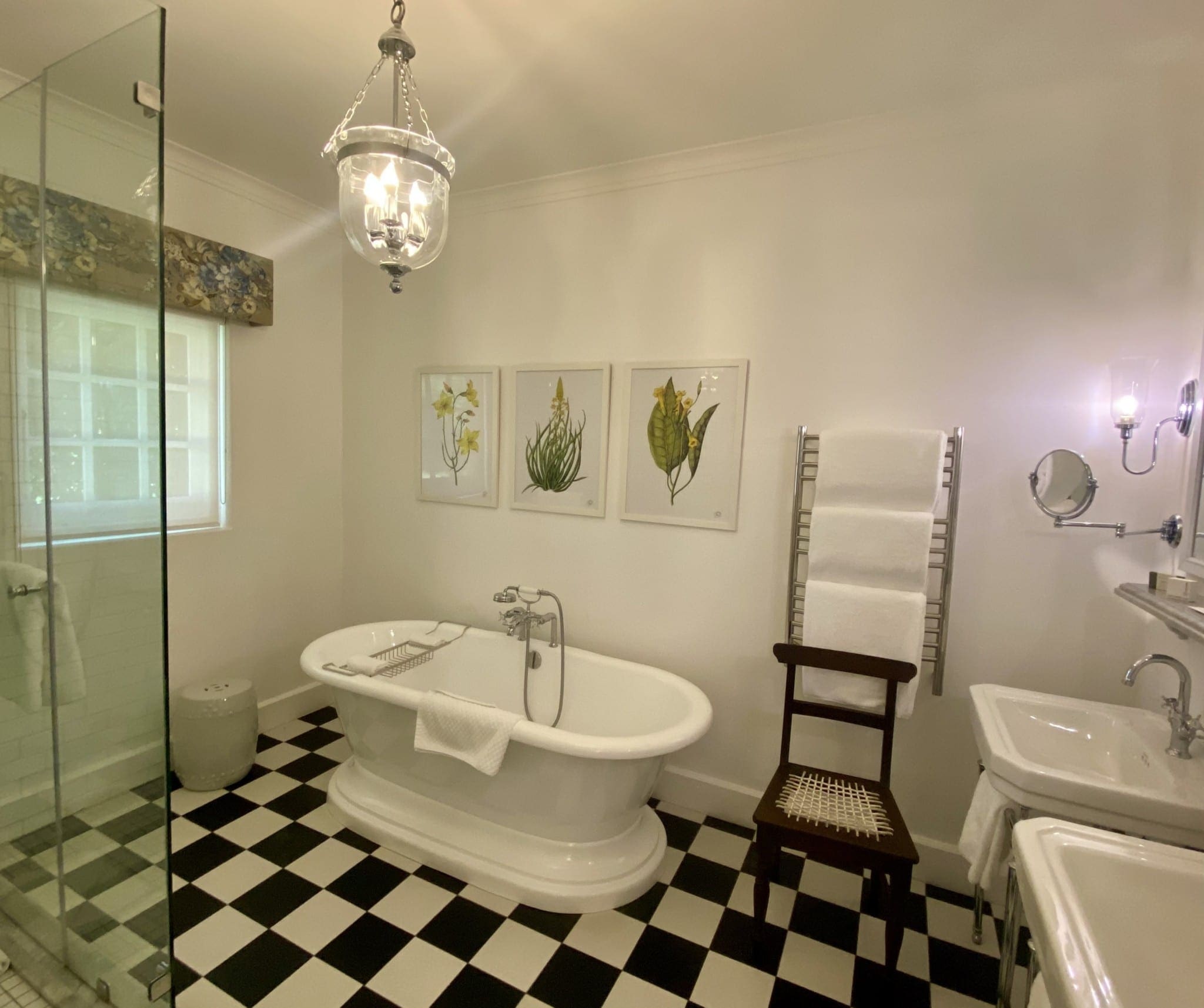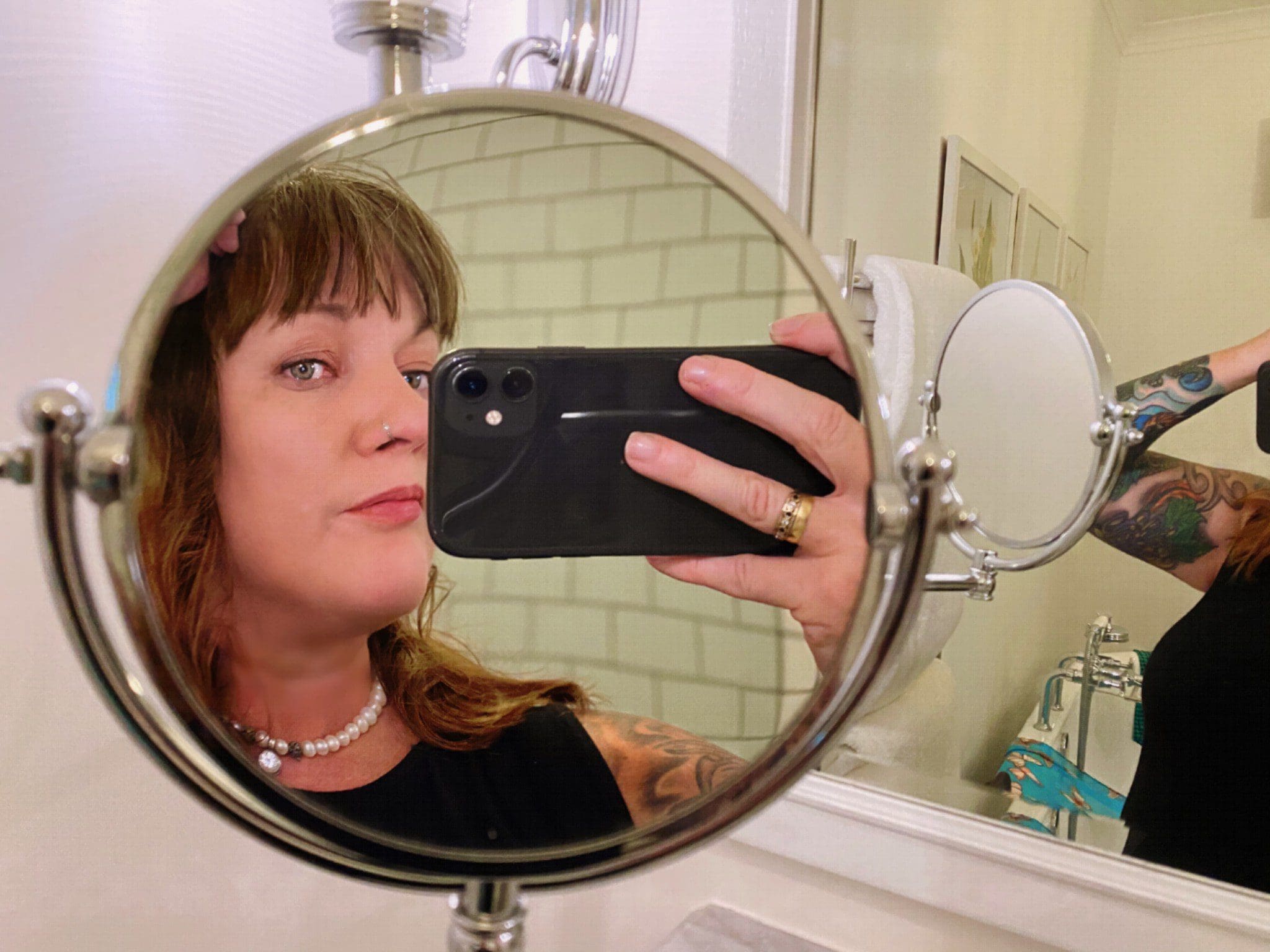 Next stop in my sparkling clean car was Cradock, by way of Nieu Bethesda, for which I wrote Daily Maverick stories you can read here and here.
For more information about Drostdy Hotel, click here. Graaff-Reinett is the fourth-oldest town in South Africa and a charming place to visit. If you can, pop in at the Merino Butchery and pick up some brisket rashers – delicious!
PHOTO CREDIT: BIANCA COLEMAN ©