WHAT a joy it is to return to Maynardville open air theatre for a performance of a Shakespeare play, and possibly my favourite too: A Midsummer Night's Dream. The playful comedy was the second play to be performed in the venue's history in 1957 and (including that debut) has been performed there six times between then and 2013.
For me, it's the perfect play for Maynardville, which always lends itself so well to the frolicking and fairy shenanigans. There used to be a time when the full moon would rise magically from behind the trees about halfway through but those trees have grown a lot, so sadly that didn't happen. No matter, the performance was superb and under the direction of Geoffrey Hyland, its comic timing is impeccable; I know it's been a while but I can't remember an audience laughing this much. I quietly enjoyed the reaction of the people sitting behind me who gasped at every slight uttered by Lysander to Hermia after Puck pours love juice into his eyes, causing him to abandon her in favour of Helena – but one in a string of errors made by naughty, often irreverent, Puck leading to all manner of confusions and misunderstandings.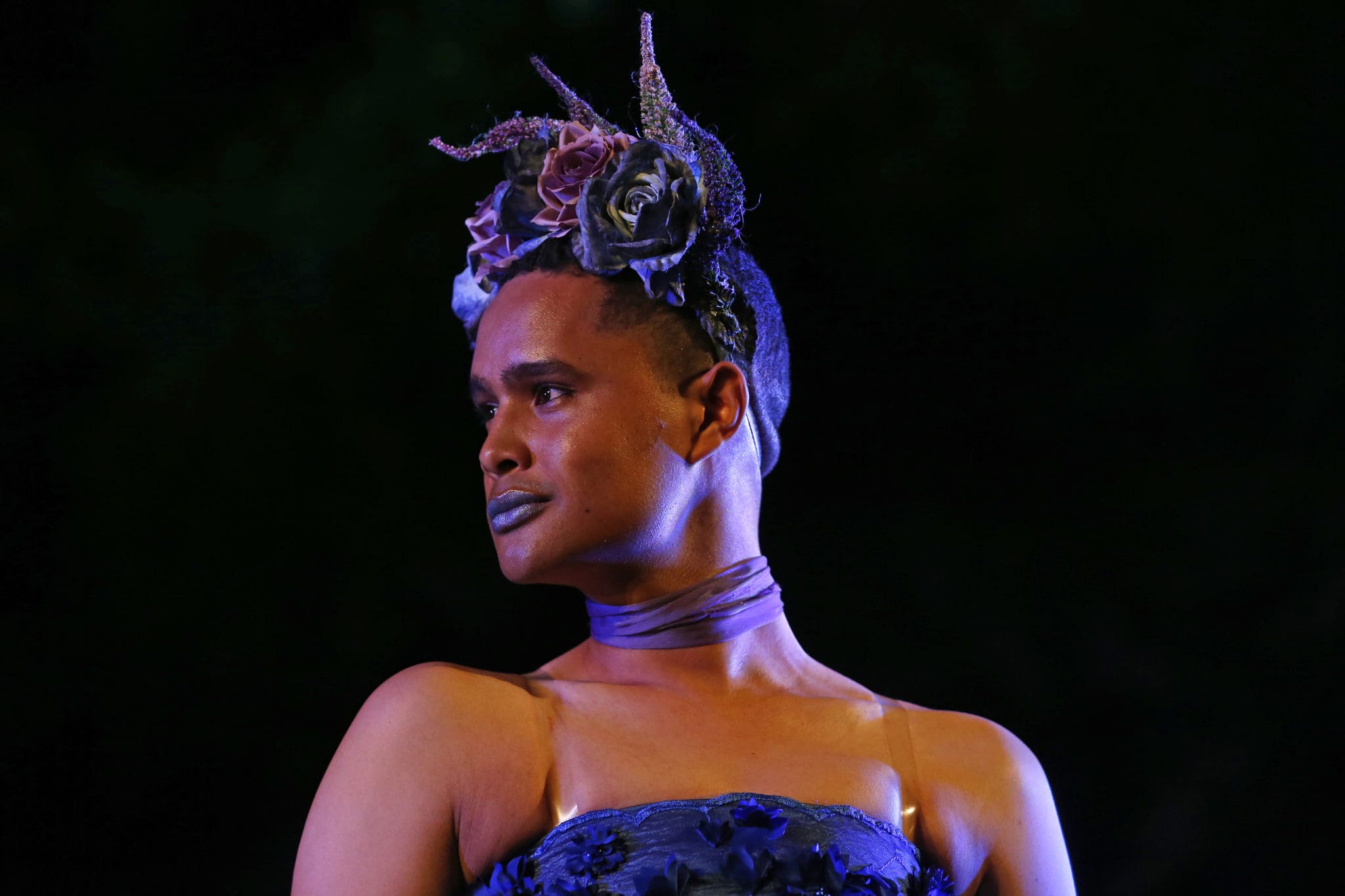 As it happened, I had A Day so I was frightfully late, arriving just as the bell for entry to the theatre was ringing. This meant no picnic tradition, nor was I able to sample anything from the food trucks they have now. At least my clever friend made sure there was a bottle of wine.
The staging is so prettily simple yet effective, with some suitable special effects, and the cast is wonderful. "Hyland has chosen to tell the story through reassigned genders, and gives actors multiple roles, as is the tradition of Shakespeare" – and I loved this, as well as the breathtakingly beautiful costumes of Titiana (Roberto Kyle, also Theseus) and Oberon (Chi Mhende, also Hippolyta).
Significantly, South Africans may know Zimbabwean born actor, director and voice over artist Mhende, from the ground-breaking role of Wandile Radebe on SABC 1's Generations: The Legacy: the role was a first of its kind on African television, with a female performer in a male role. "Mhende underwent a gruelling transformation of breast binding, physical and vocal training in order to deliver to our screens a character that not only changed the trajectory of her career, but also became instrumental in the discourse of the nation's transgender youth." She is magnificent, for so many reasons. I saw her with Paul Slabolepszy in Fordsburg's Finest last year, and my admiration grows.
Puck (Robin Goodfellow), mischief-maker and servant to Oberon is played by Sophie Joans, and she's delightfully impish and cheeky. Her debut solo show Île won a Gold Standard Bank Ovation at the 2022 National Arts Festival. She was also nominated for Best Actress at Woordfees in 2022. The Mechanicals, the troupe of actors who put on a play about Pyramus and Thisbe, are hilarious, especially Bottom (Mark Elderkin) who of course, also gains the head (and other body parts) of an ass with whom Titiana becomes enamoured through Puck and Oberon's prank.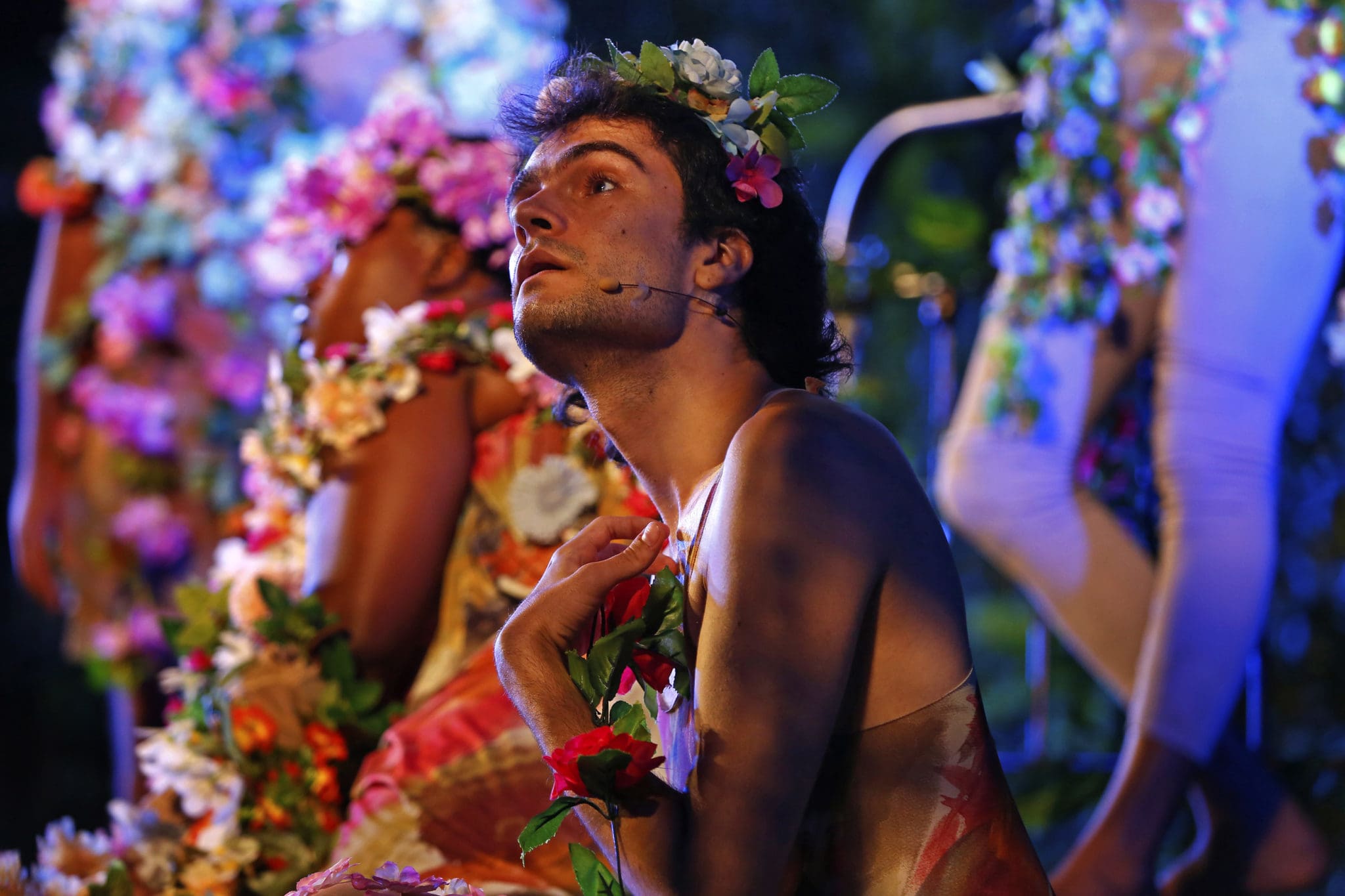 Although Hyland is exploring a tongue in cheek exploration of the play's themes, he says it is not a "pretty play". There is a certain accessibility to Midsummer Night's Dream, he says, which was written by a young Shakespeare. "But there are somewhat sinister forces at play and the plot does threaten to tip over into madness or loss. Luckily, Shakespeare has chosen to resolve those tensions and the play ends in reconciliation and celebration but I have chosen to include these tensions within the performance."
I will go so far as to say I enjoyed this production more than any that has preceded it, and whole heartedly recommend it. It runs until February 23; the Maynardville festival season will close with the Cape Town City Ballet performing Summersnow from 1-5 March. The food market experience is also open to those who are not attending a show at the theatre. Maynardville's organisers have appealed to their patrons to support the vendors rather than bringing their own picnics and picnics are no longer allowed in the venue.
Tickets for the 2023 Maynardville Open Air Theatre Festival range from R160-R300 and are available via Quicket.