THERE are phrases we all like to hear, and among my favourites is "welcome back", especially when uttered at a top class establishment. This is exactly what happened when I arrived at La Petite Ferme in Franschhoek, and it makes a person feel special.
I was there to see the result of four months of extensive renovations, which spruced up the four existing Manor House suites and added a fifth. As it turned out, the four original suites were occupied so I didn't get a chance to peek inside, but I did stay in the new number five, named Sryani. The suites are named as a special dedication after people who have inspired the owner of La Petite Ferme. The others are called John & Carol, Foufi, Helene, and Andre.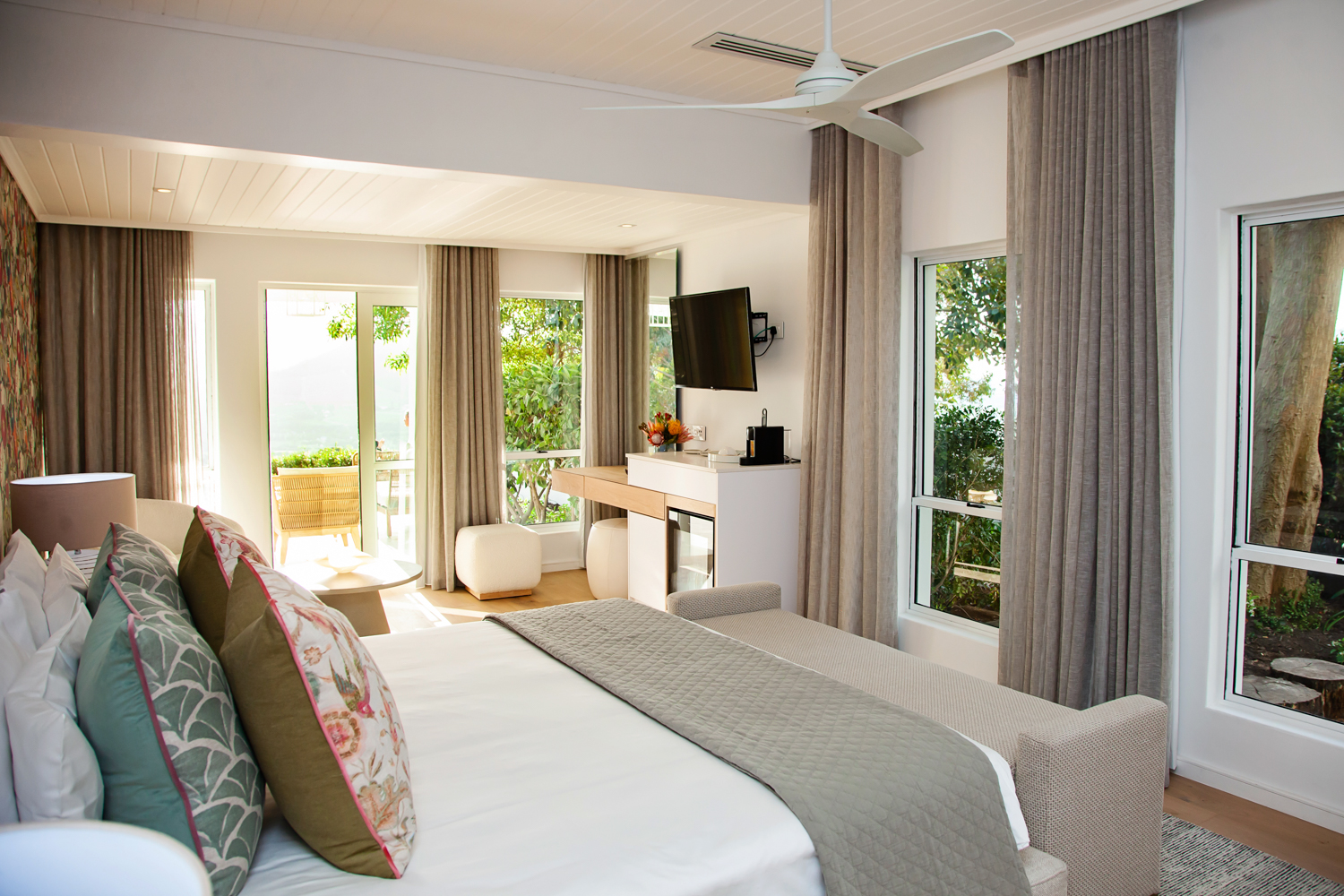 My first impression was how lovely the room smelled. It's the spray they used and although there isn't a gift shop I was assured that if anyone wants to purchase it, that can be arranged. The five suites are in a row, each opening out onto its own private patio. This in turn leads to the shared swimming pool which has been enlarged, resurfaced and modernised, and all offer the same magnificent view across the Franschhoek Valley. Behind you are Oliphants Pass and the Middagkrans mountain range, which is home to baboons. I was advised to keep the front door closed as they know about the fruit bowl. However, there were no uninvited visitors, who have been discouraged lately by the building and renovating.
Sryani conveys a sense of lightness, with plenty of white and touches of slate grey. A floral papered wall adds a dramatic aspect and is mirrored by the vase of proteas on the table flanked by two armchairs, and picked up again in the throw pillows on the bed. The bathroom is huge, and again there is a featured wall. Robes and slippers are in the cupboard, and besides the bowl of fruit, there are two types of biscuits in jars, and a mini bar, which included a bottle of the farm's Sauvignon Blanc and gin and tonic for sundowners.
After a strenuous couple of hours on the patio with my book, I headed off to the restaurant for dinner. The chef currently in residence is Ricardo Watson and he's created a fabulous menu. Why is it fabulous? Because it's so hard to pick a dish when they all sound so appealing. The front of house staff are lovely, friendly and helpful; one of them showed me another table's order on his way to serve it, and it didn't help me make up my mind at all; both looked equally appealing.
While waiting for my friend to join me, I ordered a glass of the estate's excellent barrel fermented Chardonnay and read and re-read the menu. Eventually I decided on the crispy squid. It's served with pea purée, pickled ginger, salmon roe, Brussels sprout leaves, rooibos tea vanilla sauce, micro greens, and squid ink coral tuile. The element that swung me was the ponzu-white wine sphere and I was not disappointed by that little explosion of deliciousness. My friend chose the smoked trout with poached quail egg, pepper salsa, soybeans, garlic crumb and avo purée, which was my second choice.
For main course we had a bottle of La Petite Ferme's Shiraz to go with our meaty meals of rolled Karoo lamb shoulder with roasted aubergine purée, dukkah, confit tomato, courgette ribbons, crispy rosemary potatoes and rich jus; and beef ribeye with potato fondant, crumbed bone marrow, cauliflower purée, candied cherry tomato, king oyster mushroom and chargrilled baby onion. Ricardo is clearly big on the purées, no arguments here.
When it came to dessert I was fading fast but my friend convinced me to have the lemon tartlet I'd been so grootbek about at the beginning of the meal, and I'm so glad she did. With burnt Italian meringue and passionfruit compôte, it was precisely what a lemon tartlet should be: sweet and sour at the same time. I recall feeling so let down by a previous one in another time and another place that was lacking that pleasurable mouth pucker.
The restaurant is open to the public, not only La Petite Ferme guests, for lunch and dinner, and it was busy so best you book. For those of us lucky enough to be spending the night, it's just a short walk back to the suite, where you will find a turndown service has been carried out. After an excellent night's sleep, I followed the advice I had been offered and ordered my breakfast to be brought to me, to enjoy it with that magnificent view.
Two fine gentlemen duly arrived, professing to be "excellent" in response to the query as to how they were doing, bearing trays. I had ordered the brioche French toast with bacon (streaky, I had checked beforehand because there's simply no other way to go), soft poached eggs, cream cheese and berries. I also got a croissant, a plate of cheese and charcuterie, and a fruit platter, which I technically did not order but agreed to. It kept me going all day, and I didn't even manage to finish it all.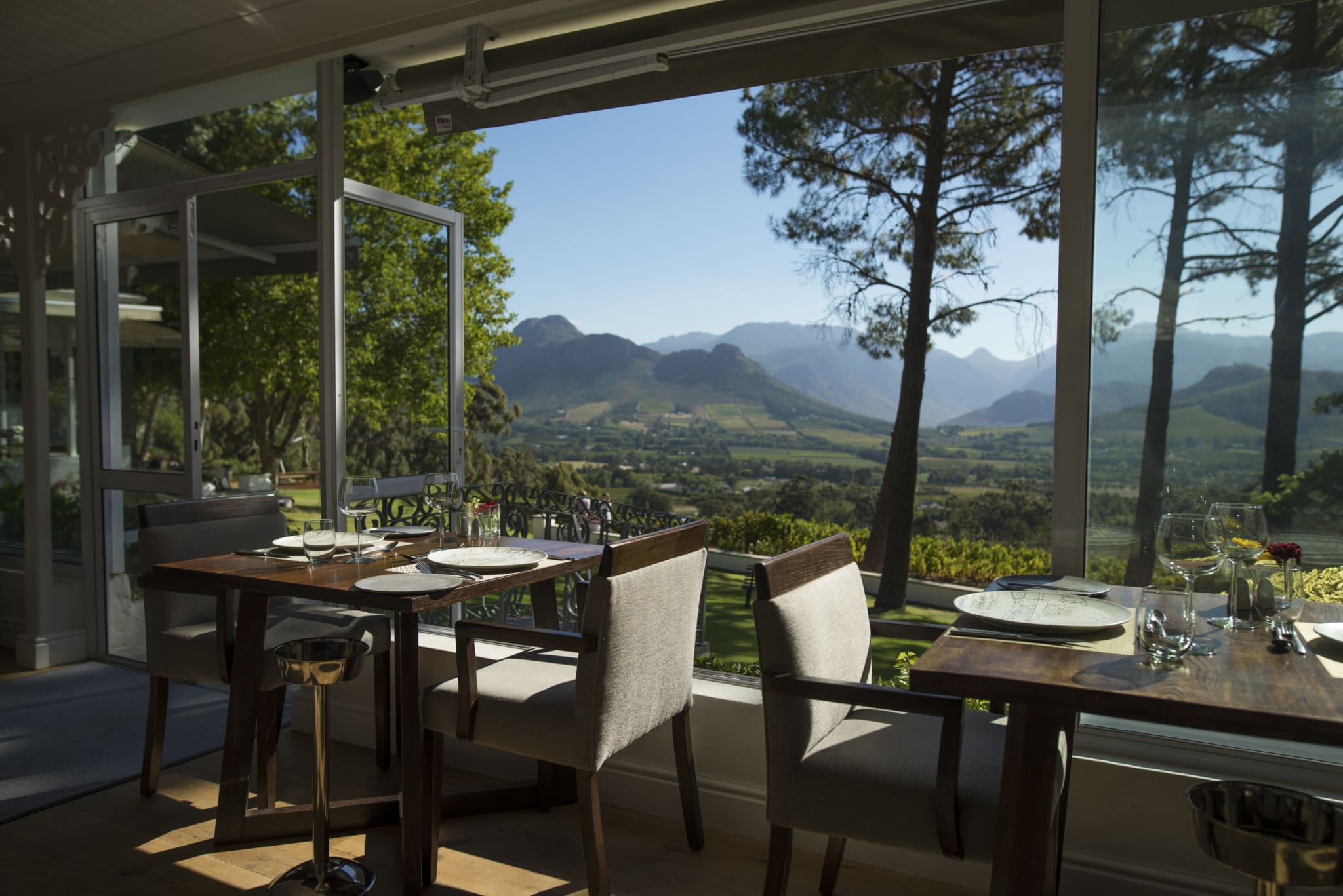 And then came the sad part – leaving. But one cannot return until one leaves first, so there's that to think about.
For booking enquiries email [email protected] or click here.
Facebook: La Petite Ferme Franschhoek | IG:  la_petiteferme | Twitter: @la_petiteferme |TikTok: @lapetitefermefranschhoek
#lovelapetite 
PS: More pics to follow on my Instagram.