ONE of SA's leading storytellers Sindiwe Magona's Kwathi ke Kaloku/Once Upon a Time is featured at this year's virtual National Arts Festival (NAF) Fringe programme. Produced by the Cape Town Music Academy, the production features a stellar cast together with internationally celebrated author Magona. Available until the end of July 2020, the 45-minute long production has English subtitles and includes a traditional score composed by Bongani Sotshononda and his United Nations of Africa band.
Magona, along with two actors, performs a combination of two of her most popular stories, The Best Meal Ever and Stronger Than Lion to the live soundtrack of Sotshononda's beautiful indigenous music. The story is of a family in Gugulethu, a township outside Cape Town. With their mother having to visit a sick family member in the Eastern Cape, a big sister, Siziwe, must take care of all her siblings, with dwindling food supply. When she realises that the food stock has run out, she must derive a plan to help her young siblings and to stave off the extreme hunger.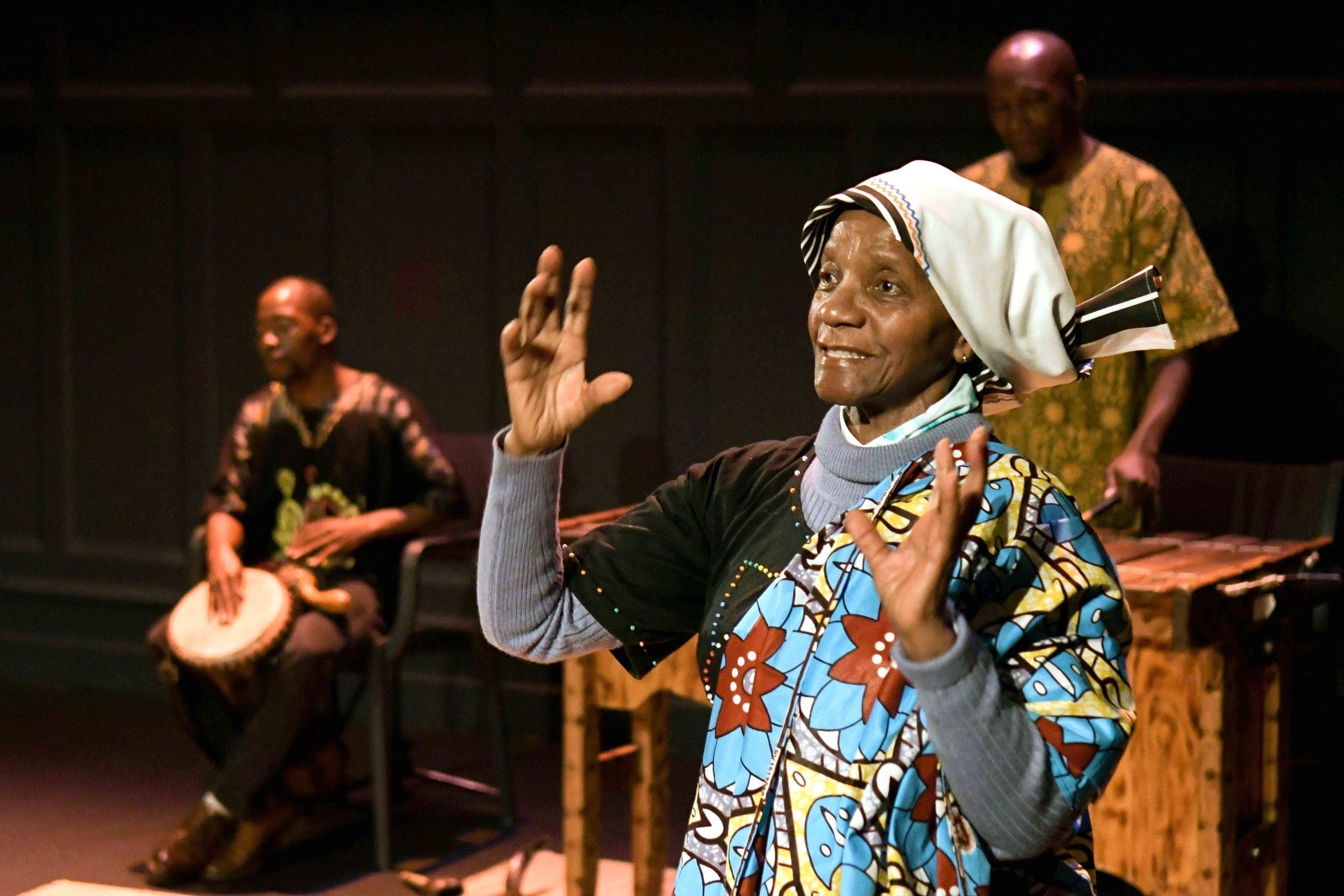 "Our story is one of hope and courage, teaching children to never give up and that brains are much stronger than brawn." says Magona. "The production entertains and educates children through the power of the imagination and in turn preserve and document the rich Xhosa tradition of storytelling as well as the wealth of indigenous Xhosa songs. It will encourage creativity and nurture an interest in the children's own culture and the arts."
The production is now on film and has been kept in its raw stage format, with minimum props used and loads of improvisation by the actors. Magona says we are competing with lots of digital gadgets at our homes, devices that do not stimulate the mind. "While we have kept the production to its original format on film, we ask parents to encourage reading at home. Books and music are one of the most powerful art forms that create imaginations," she says.
"The child who reads or hears stories especially in the mother tongue is much more likely to meet herself in books; see, hear and learn from characters who remind her of herself, people like her, situations and problems familiar to hers. Even those that may present the unfamiliar, will have a ring of 'new' but within her world." concludes Magona.
Kwathi Ke Kaloku/Once Upon A Time is co-produced by Luvuyo Kakaza and Vicky Davis for the Cape Town Music Academy (CTMA). The Cape Town Music Academy (CTMA) is a not for profit company (NPC) that seeks to create opportunities for local, established and emerging musicians and related artists in the Western Cape.
Buy a ticket online for R25 (please note that there is a R2 admission cost).
Follow CTMA on social media: Facebook and Instagram.
FEATURED IMAGE: Thami Baba, Sivujile Dunjwa, Sindiwe Magona, Sisonke Godlo, Bongani Sotshononda