DRAG queens are so deliciously confusing, blurring the lines so you don't even know if or when you've crossed them.
For me, it's Holly at Gate69. She's never been hotter than she is in this season's very naughty pantomime, The Three Blind Mice. I'm not shy to say I watched slack-jawed as she performed Pour Some Sugar On Me; she's utterly gorgeous, her costume is sexy AF, and I'm equally attracted to her razor-sharp tongue as I am to her legs.
Then there's the man behind Holly – Christopher Dudgeon. He's also a knockout, and the one who writes these shows for the team of statuesque queens: himself, Brendan van Rhyn as Cathy Specific, and Rudi Jansen as the sweet Molly. They're all special in their own way; finely crafted characters who have become so close to my heart over the years, and all the fantastic shows. They feel like friends, and they give the BEST hugs.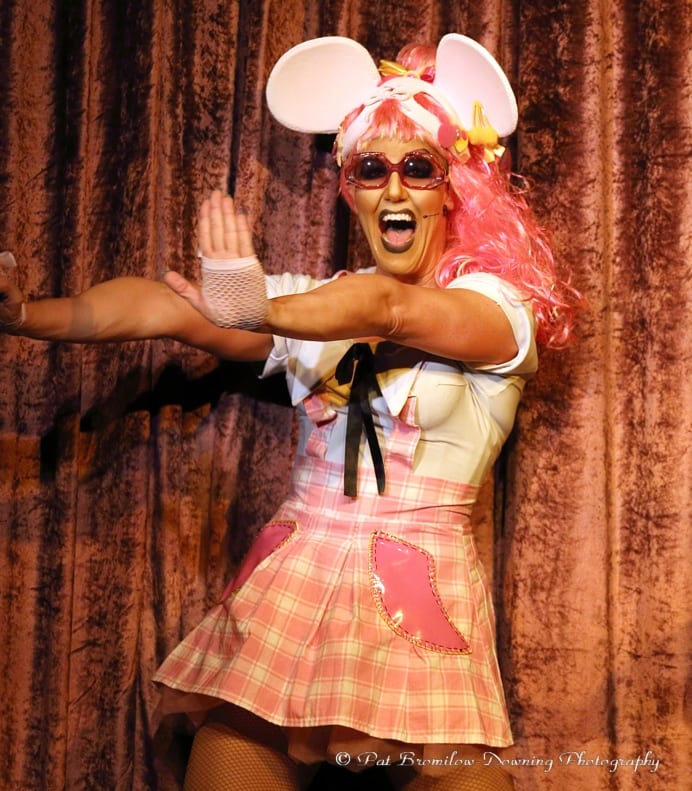 The Three Blind Mice is fun and laughs from beginning to end. Obviously, the gals have put their own spin on the familiar nursery rhyme for a raunchy, rollicking show filled with 1980s songs (no lip synching here, darlings), costumes that have been cleverly tailored to suit each one's personality (as have the songs), faultless choreography, and oodles of wit.
Joining the famous Trolley Dollies to flesh out this production are Tessa Denton, Kyle Jardine and Luke Jansen. Because you need a farmer's wife (and herein lies the social awareness message that's always tucked into the shows, no spoilers), a canine narrator on the side (called Ballas, ironically), and one very cool cat.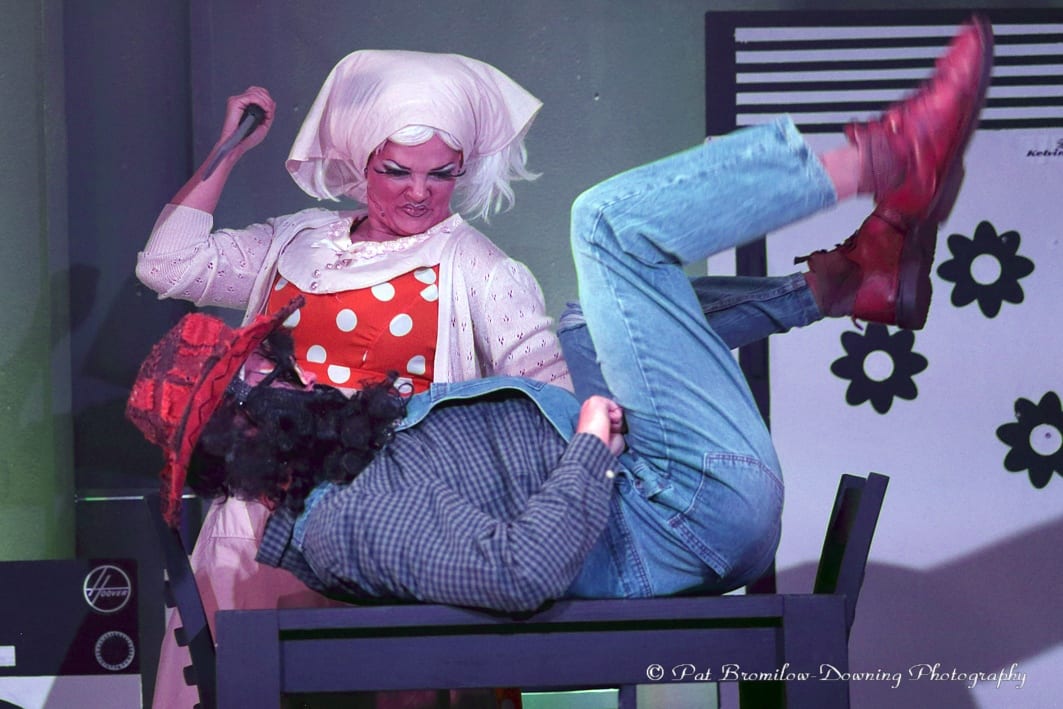 An old theatre tradition, a pantomime "involves music, topical jokes, and slapstick comedy and is based on a fairy tale or nursery story, usually produced around Christmas." The Three Blind Mice meets all these criteria. A panto is usually aimed at children or family audiences, however, but that's definitely not the case here. Keep that in mind if you're taking any virgin sacrifices to see their first Gate69 show.
With your show, you get a scrumptious mezze platter, and a purple Patron tequila ice cream cone at the end. It is the Purple Palace, after all. Stick around while you lick it because Brendan, Rudi and Christopher come out to mingle afterwards.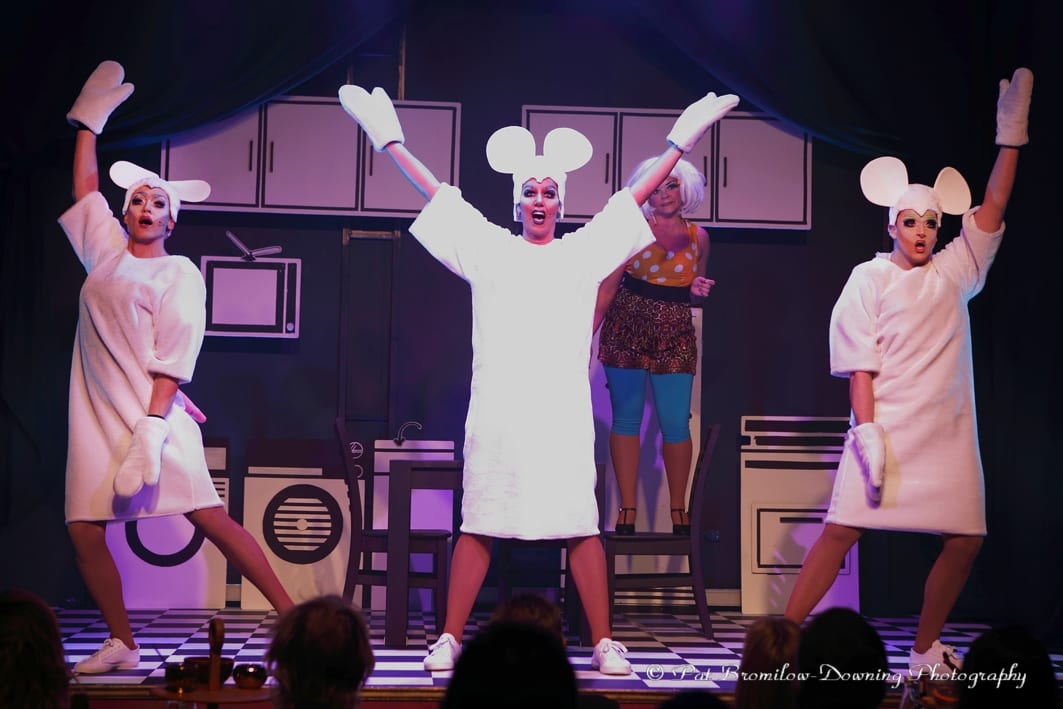 The Three Blind Mice is written and directed by Christopher Dudgeon (Macbeth, The Three Little Pigs, NON-Specific). Musical direction is by Melissa van der Spuy, choreography by Marc Goldberg, costumes by Organic Canvas and Tessa Denton who also designed the exceptional headpieces and wigs, bespoke eyewear by The Oculus, and lighting and sound design by Eastern Acoustics.
The Three Blind Mice runs until December 21, 2019 with performances from Wednesdays to Saturdays at 8pm and recommended arrival time at 6.30pm to meet Cathy Specific on the red carpet. Seats cost R520 to R599pp which includes the show ticket and meal. Booking is online or by calling 021 0351627. PG18