CAPE TOWN City Ballet's 2022 programme includes Veronica Paeper's Romeo And Juliet alongside invigorating new triple bill Ikigai, at Artscape Opera House.
Inspired by the Japanese concept of purpose, happiness and peace, Ikigai  features ballets by three generations of award-winning choreographers:  Jiří Kylián's percussive, intense Falling Angels; Sir Frederick Ashton's charming twilight skating scene, Les Patineurs; and Kenneth Tindall's evocative and moving Polarity.
Falling Angels is one of Kylián's mesmerising masterworks for eight women, bristling with the power of the female persona. Set to an hypnotic Steve Reich score and inspired by the percussive musical rituals of West Africa,  Falling Angels is scintillating in its complexity and richness of movement.
Choreographed by iconic British choreographer Sir Frederick Ashton and performed to music composed by Giacomo Meyerbeer, Les Patineurs (The Skaters) features a party of ice skaters on a frozen pond joyfully depicting Ashton's virtuosic choreography of charming divertissements in a beautiful trellised setting. Delightful in its humour, lyrical adagio of the lead couple, as the "spills and thrills" of the Blue Boy and friends show masterfully the multiple pirouettes and leaps.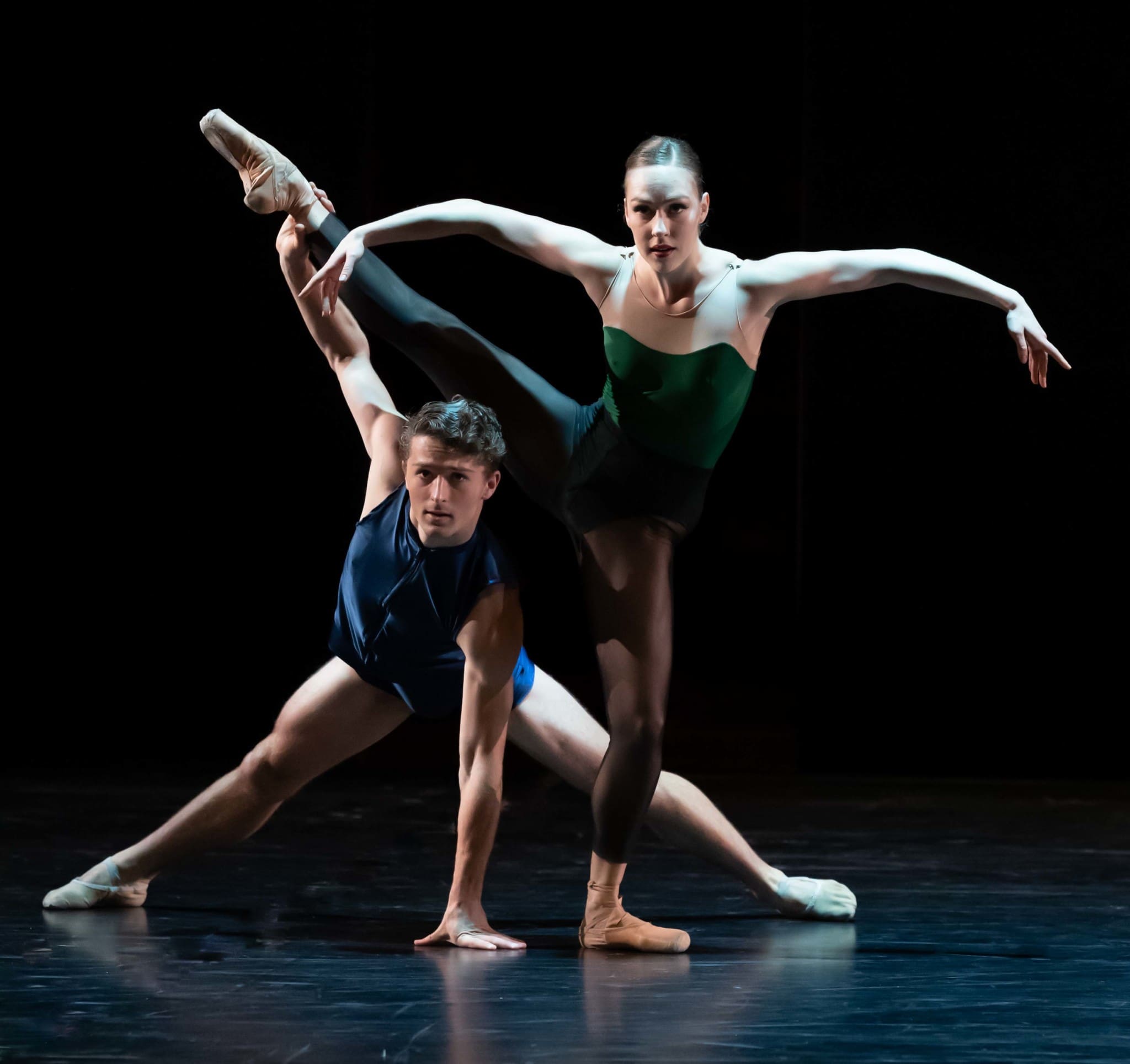 Award-winning, Kenneth Tindall's Polarity is inspired by the suggestion that opposites are interconnected and everything is duel, a yin and a yang where harmony and balance emerges and where the outcome can only be peace. Tindall, who is resident choreographer and director of Digital for Northern Ballet, created Polarity  for Cape Town City Ballet in 2019, and returns this new extended version to the stage. 
Brandon Lawrence, principal of Birmingham Royal Ballet will partner Cape Town City Ballet's Kirstel Paterson as the principal couple in the pas de deux in Les Patineurs. Cape Town City Ballet also welcomes Tzu-Chao Chou, principal of Birmingham Royal Ballet, to the Cape Town stage for the first time. He will perform the role of The Blue Boy in Les Patineurs at selected performances of Ikigai.
Following her acclaimed recent productions of Carmen and A Christmas Carol – The Story of Scrooge, South African ballet doyenne Veronica Paeper is back with Romeo And Juliet. Performed to Sergei Prokofiev's dramatic score, William Shakespeare's quintessential boy-meets-girl tale, follows the life course of  the ill-fated, star-crossed lovers, Romeo and Juliet. Set in the beautiful Italian city of Verona, the ballet explores the tapestry of life, from the bud of youth, the blooming of adulthood, hidden forbidden love, a suffocating family feud, visceral hatred and inevitable tragic destiny.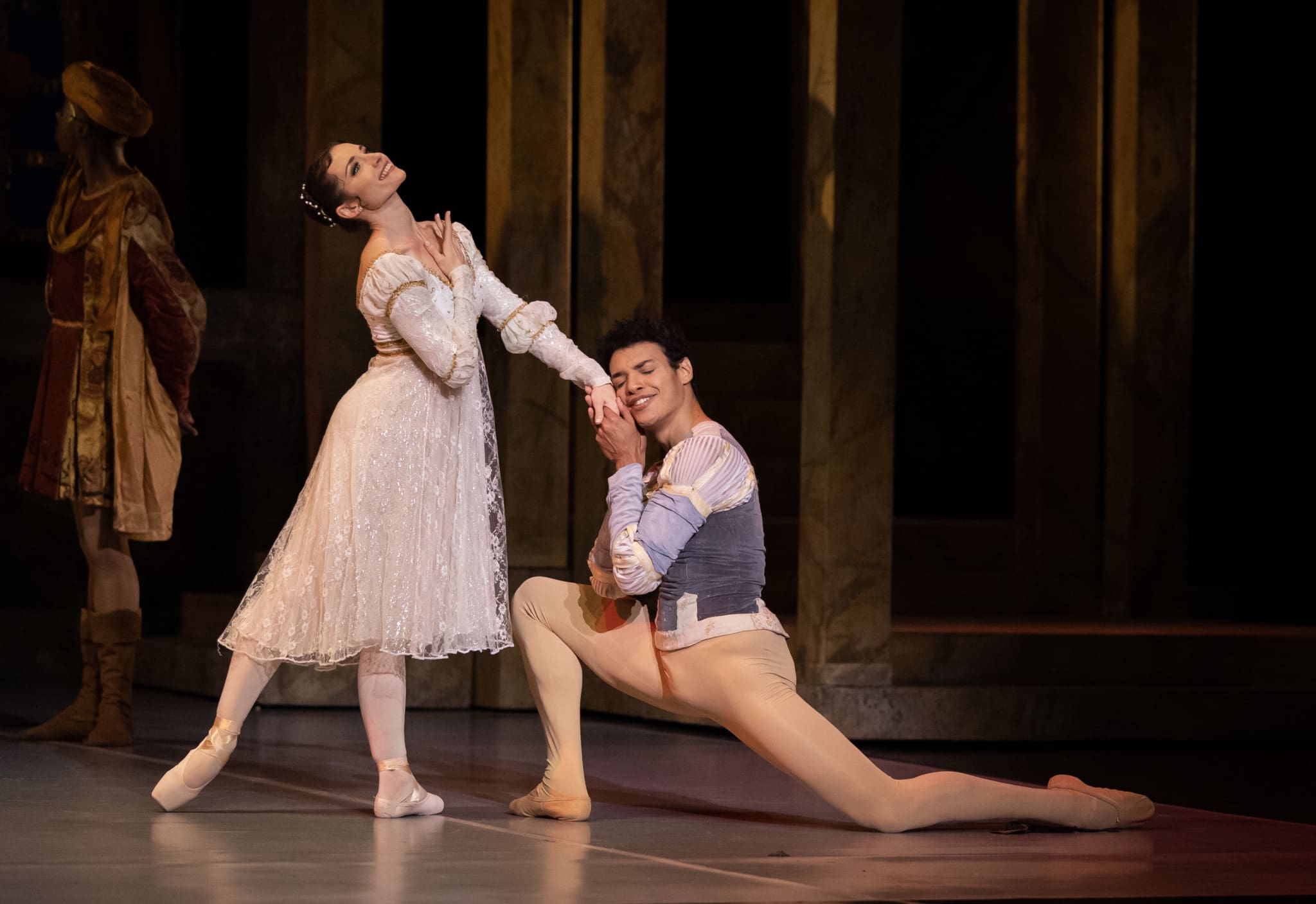 The dream creative team is completed with décor and costume design by Peter Cazalet and lighting design by Wilhelm Disbergen. Ballet lovers will also have the opportunity to see international guest artists perform as part of the season. Vadim Muntagirov and Fumi Kaneko, both principals of The Royal Ballet, dance the roles of Romeo and Juliet at the performances on 10 and 13 August at 7.30pm, accompanied by the Cape Town Philharmonic Orchestra. Brandon Lawrence will also perform the role of Romeo on selected dates with Cape Town City Ballet's Hannah Ward making her debut in a principal role as Juliet. 
Another exciting addition gives South African audiences the rare opportunity to witness the breath-taking and enigmatic skill of Siphe November, principal artist of the National Ballet of Canada. Western Cape-born November, who at 23 already has a soaring international career, returns to South Africa to perform in Romeo and Juliet for one performance only. He will play the role of Romeo with Cape Town City Ballet's Chanté Daniels as his Juliet for the performance on Thursday 25 August at 7.30pm.  
Internationally acclaimed ballet conductor Jonathan Lo will join Cape Town City Ballet for the season, to conduct the Cape Town Philharmonic Orchestra at performances on 10 and 13 August at 7.30pm. For Ikigai, the CPO will be under his baton for the performance on 17 August at 7.30pm. 
Romeo And Juliet will be presented until 28 August; Ikigai will be presented from 17 to 28 August.

 

Ticket prices: Romeo And Juliet

  

R175 – R750; Ikigai

  

R175 – R475.
Bookings can be made at Artscape Dial-A-Seat 021 421 7695 or through Computicket.