AS much as it makes me anxious and slightly stressed, I'm still a firm believer that when you get to the gravel, it's a real road trip. Other signs include stopping at petrol stations in small towns with the gauge almost on empty, the necessity of padkos, and the loss of cell phone signal.
Since I got a flat tyre not that long ago – on a brick-paved road – the nervous memory is still clear, so jouncing and jolting and rattling along the stony potholed dirt roads was a tad nerve-racking. But we made it, in and out, in one piece; and it does make you more appreciative of tar…any kind of tar.
Our roundabout road trip took us from Cape Town to Arniston – by way of Riviersonderend because someone didn't take Google Maps seriously – before circling around to De Hoop nature reserve. Since we were more or less in the area, a quick 35 kilometre detour from Bredasdorp down to Cape Agulhas, the southernmost point of Africa, was a must-do.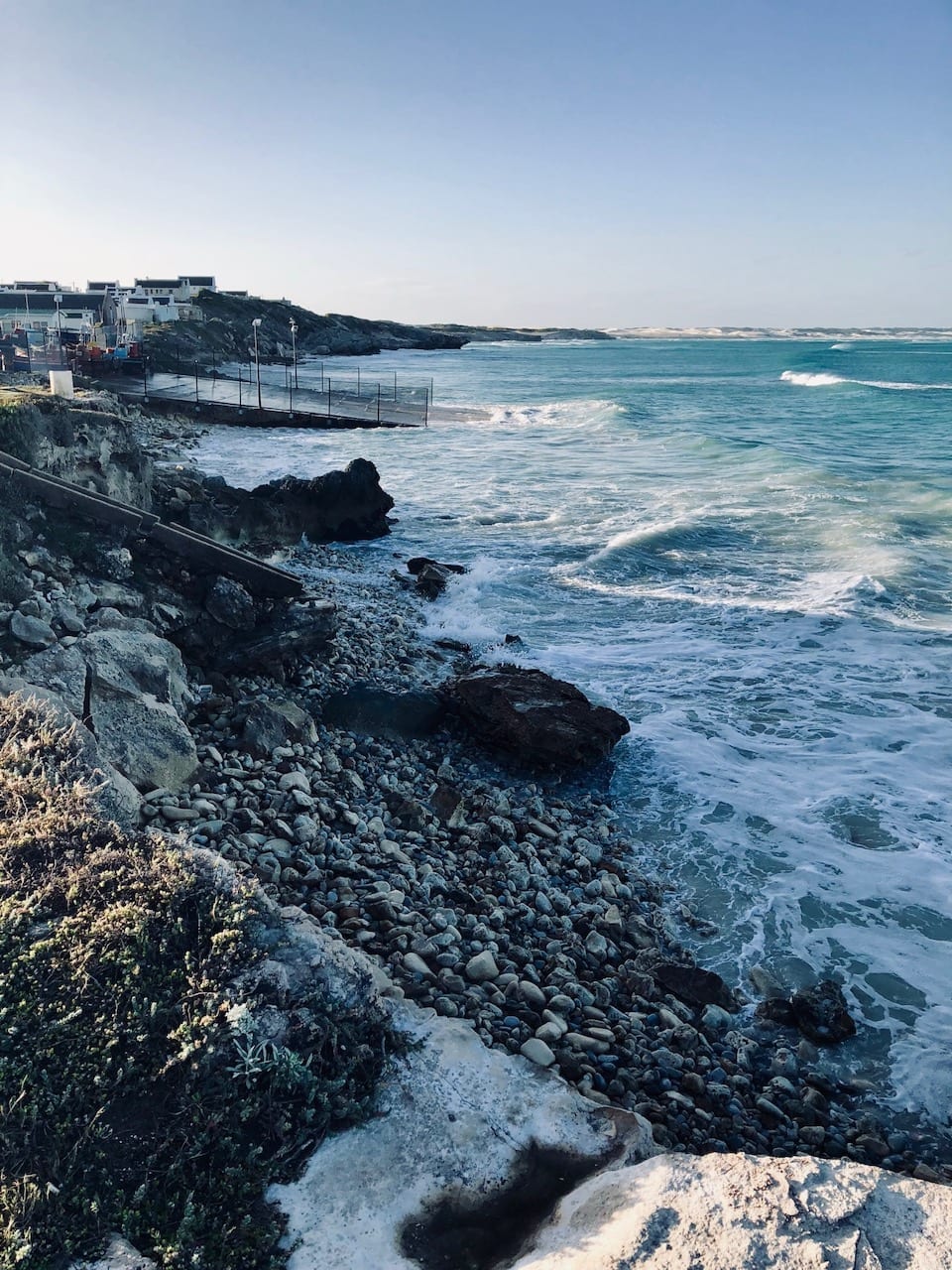 Arniston is a gorgeous little piece of our country, and is also known as Waenhuiskrans. This translates literally from the Afrikaans as "wagon house cliff" and it refers to the famous cave on the outskirts of the village, where once upon a time, people turned their ox wagons around inside – something which raises more questions than answers.
It's an easy walk to the rocky steps down the cliff, and then over the rocks to the cave itself. It's important – very important – to note the cave is only accessible at low tide. Even so, you're going to get your feet a bit wet so consider that when planning your wardrobe.
We got there a little bit after low tide and already the incoming waves made me skittish as I hesitated at the entrance to the first cave. Divine Lady D had already ducked through the opening at the back, which she claims opens up into the bigger, main cave. Luckily I don't suffer from FOMO so I took her word for it.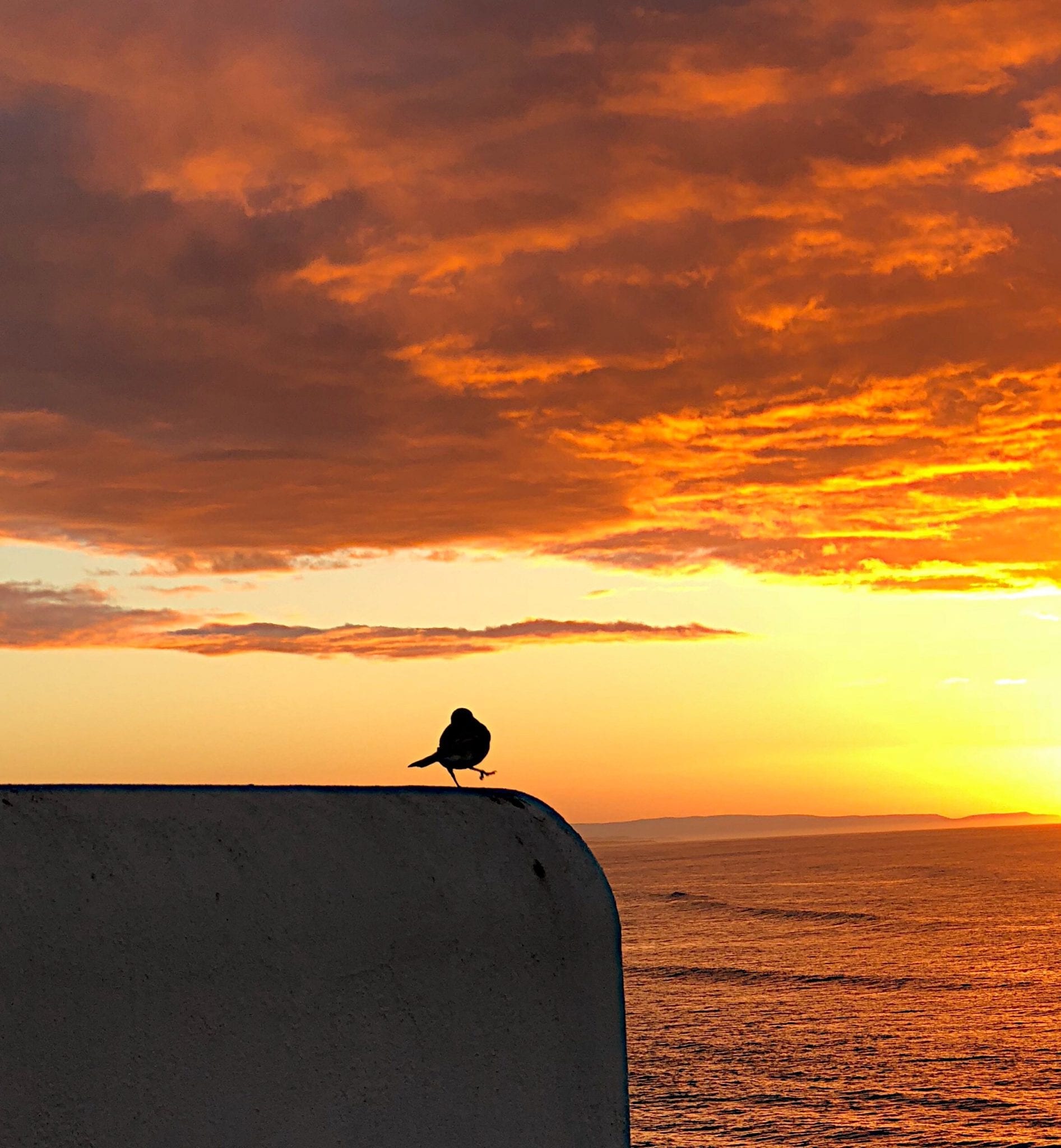 The Arniston name comes from a tragic shipwreck in 1815 when the Arniston Transport sank during a storm. Almost everyone on board perished, including 25 children, and all because there was no marine chronometer for navigation. The tense and dramatic story is related in the book in your room at the Arniston Hotel, in suitably flowery language, which we appreciated.
The hotel faces onto the ocean so we could watch first the moonrise, then the sunrise the following morning, from our private balconies of our interleading suites. Rooms either face the sea or the pool area, and are available in various sizes to suit childless travellers as well as families. With the upcoming school holidays, this is a good destination to keep in mind as it has plenty to keep the little ones entertained, as well as excellent rates. Of course, the beaches and wild outdoors are there to explore as well.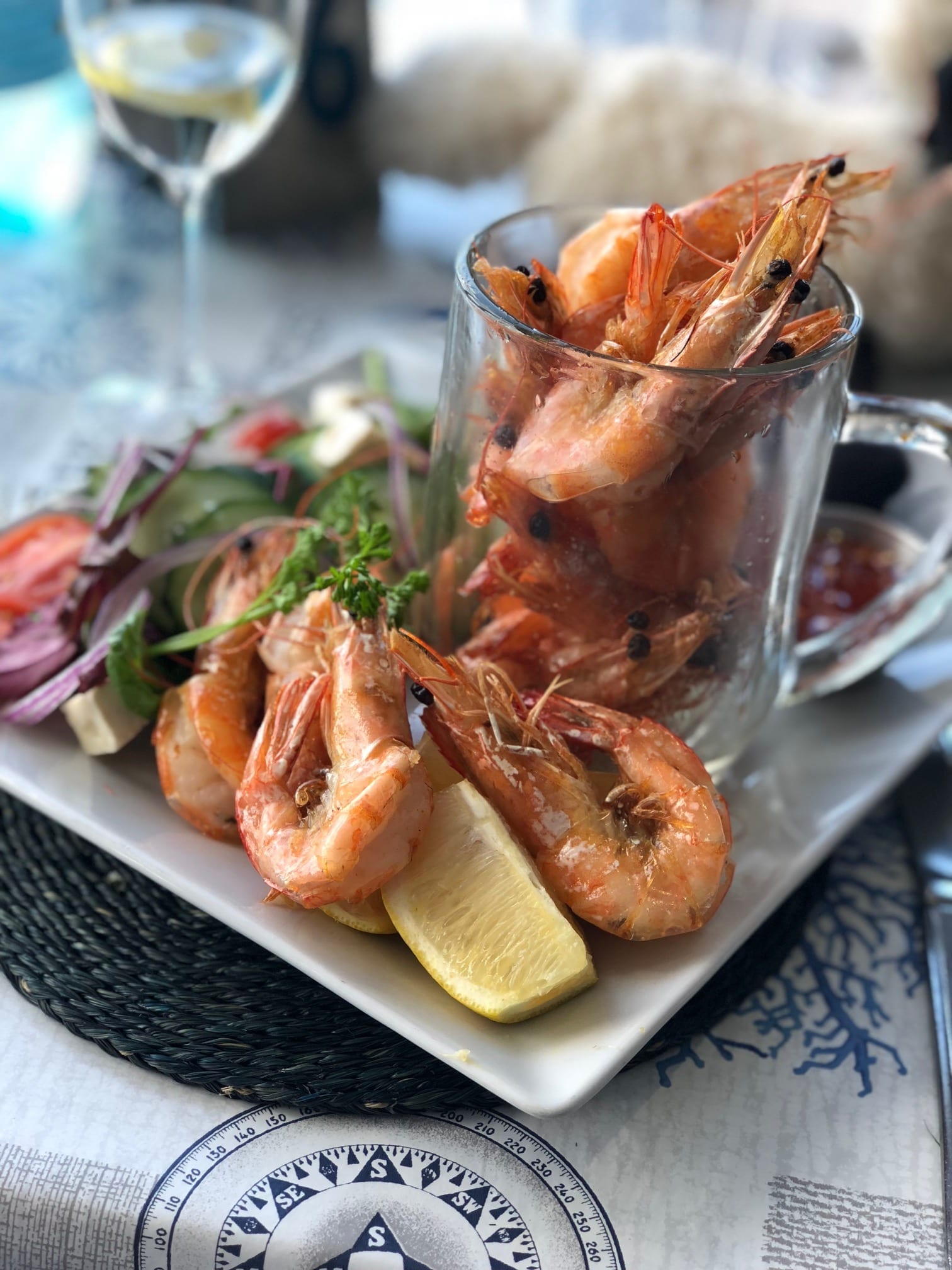 We loved the underfloor heating, the excellent seafood in the bistro and really good ribs from room service, and superbly relaxing treatments in the Ginko Spa. I almost fell asleep during my foot massage but caught myself just in time before the snoring began.
On day two, we hurtled down to De Hoop Nature Reserve. At 34000 hectares it one of the largest natural areas managed by CapeNature, and a favourite for hikers, cyclists, and bird and whale watchers. Inside the reserve is the privately owned De Hoop Collection, which comprises a range of accommodation options ranging from rondawels to a manor house, and a restaurant.
Self-catering units can sleep up to six, while the rondawels are for one or two people. These cute little huts overlook the vlei with its abundance – and I do not use that word recklessly – of birdlife. They do not have bathrooms but an ablution block with an outside shower (also with a view of the vlei).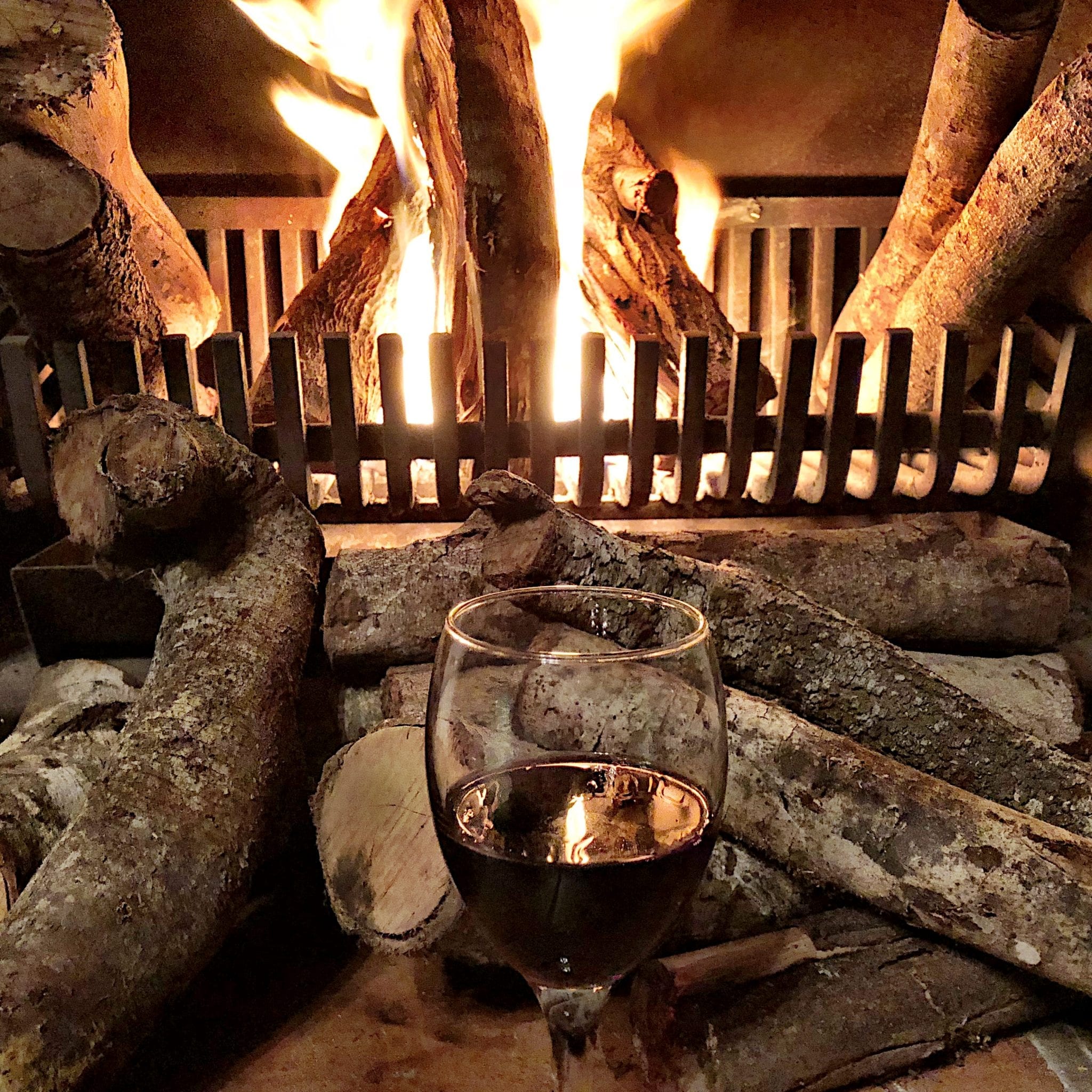 For a more luxurious stay, there are the suites near the restaurant, or you can go it alone with self-catering, which is what we did. The nearest shops are all the way back in Bredasdorp (more than 50km on the gravel) so stock up there. Otherwise, the shop at De Hoop sells lovely dry wood for a satisfying fire, braai meat (frozen so don't think about this at the last minute), and other essentials, like wine. Either way, breakfast, lunch and dinner are served in the restaurant so you won't go hungry.
Adjacent is the lounge area – the only place where you can get onto wifi or any relatively reliable signal for that matter – and bar. Limited cell phone usage and no television (most rooms/houses have books somewhere) add to the wonderful notion of switching off from the world.
De Hoop offers a number of eco-conscious activities from marine walks to boat trips, a vulture experience to mountain biking, to hiking and bird watching. Not an outdoors person? First of all, why are you here? But seriously…there is a spa too, plenty of gentle walks to be done, and general all-round relaxing.
Cape Agulhas is almost around the corner, so off we roared to see it. Frankly, it's a little underwhelming; a bit like when you cross the invisible equator on a ship, but at least we can tick it off our bucket list. The wild and rugged coastline is lovely though, whether or not you have to elbow through the hordes of tourists to take your photo with the plaque announcing the location.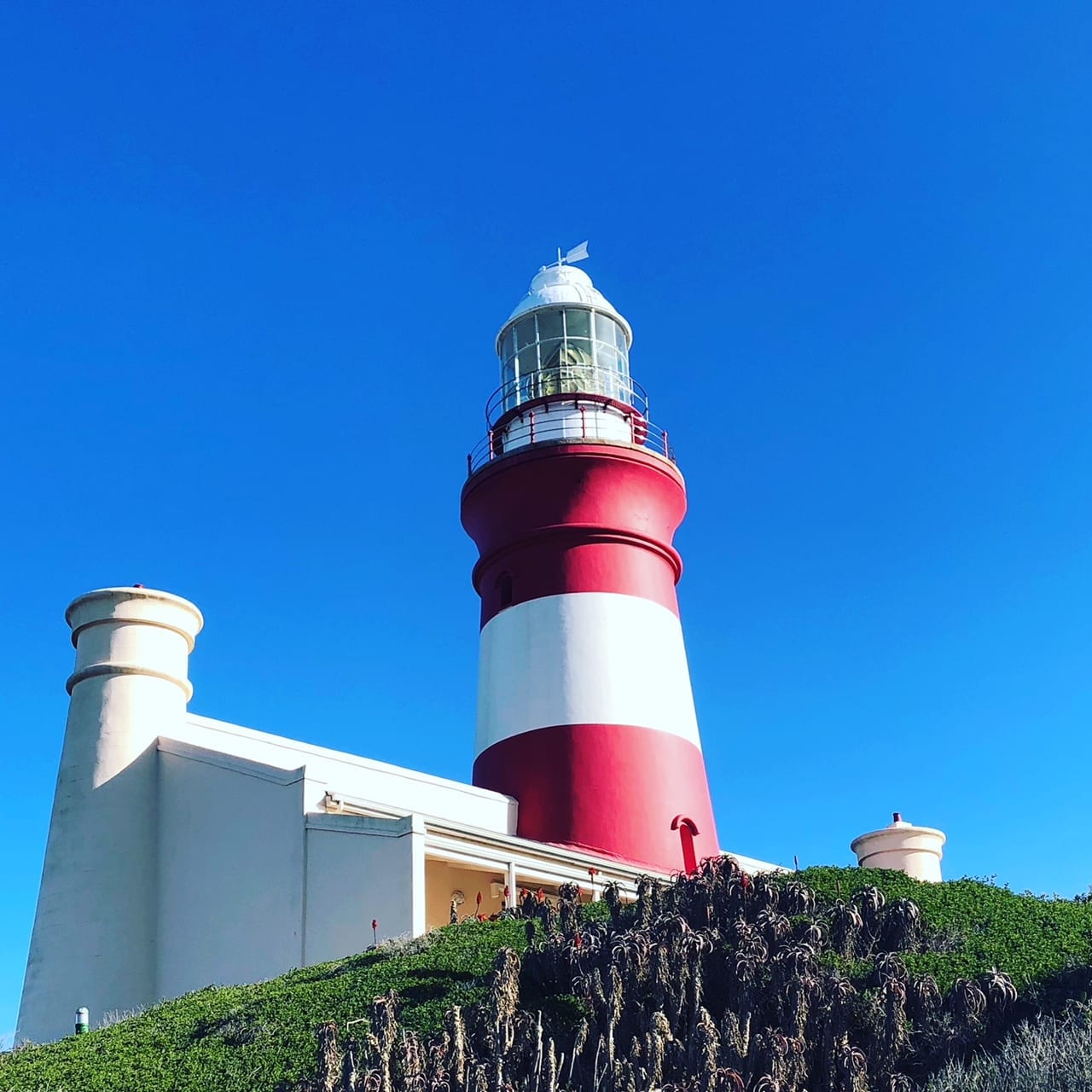 On the return trip, we drove along the correct road which took us through some exceptionally pretty landscapes – and the cute little town of Napier – before depositing us back on the N2 and back to reality.
PICTURE CREDITS: BIANCA COLEMAN AND DESIREE-ANNE MARTIN ©
TRIP ARRANGED BY CAPE COUNTRY ROUTES
Telephone: +27 (0) 76 111 7462
Email: [email protected]
Website: www.capecountryroutes.com