FROM this ocean-facing position, the main house, with its high ceilings, tall windows and teak floors, offers sweeping views across Walker Bay from almost everywhere on the property.
Exit through a small gate and you are mere steps away from the path which runs the length of the cliffs and will take you all the way into the Old Town. It's an unfortunate fact of life, however, that crime exists so this is not recommended for the solo traveller; rather take the inland roads if you're walking alone. Either way, it's not too far, and you'll be rewarded with lots of restaurants, a fabulous wine bar called The Wine Glass, and a number of art galleries.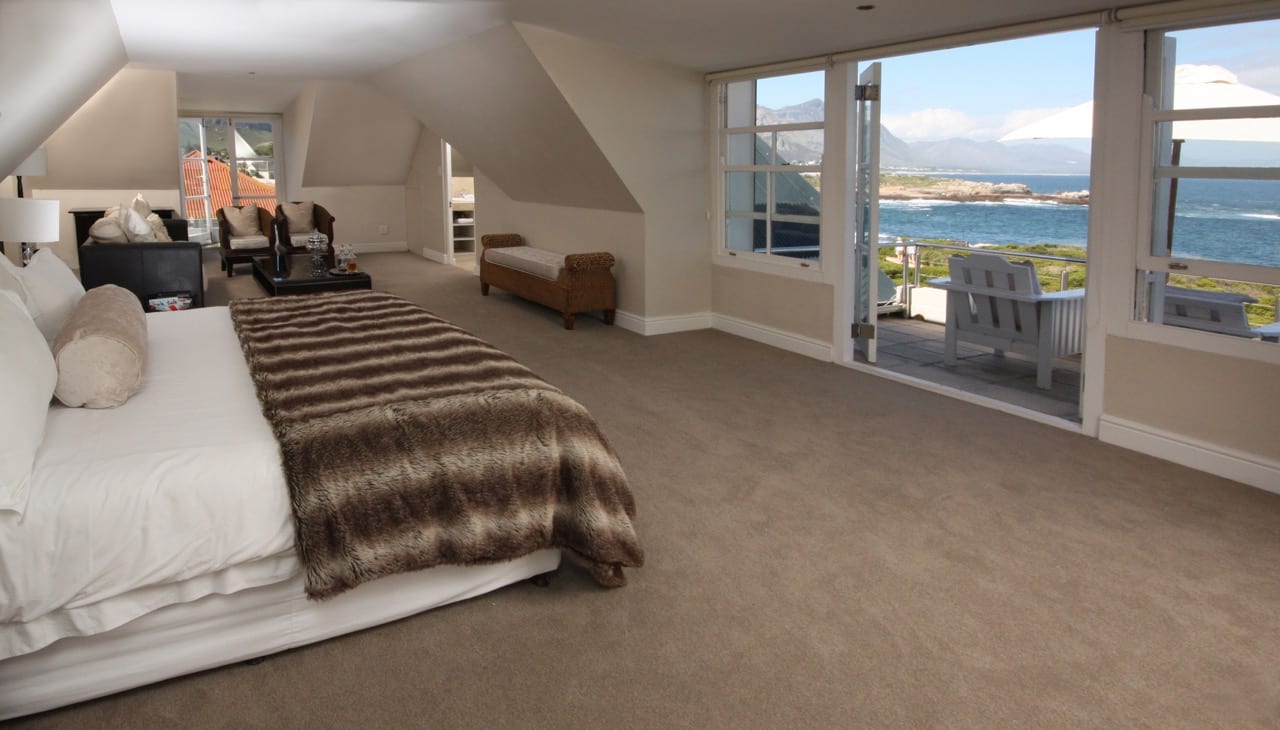 Ocean Eleven's three standard rooms are on the ground floor; two with windows opening onto the garden, and the third – in which I stayed – with French doors which lead to the pool area. In addition, there are five deluxe rooms, two suites and a fully self-catering apartment with two bedrooms and its own private garden.
The guest house is comfortable and homely – a bag of snacks was put in my room in case of a hunger pang and the mini bar was stocked. Breakfast includes a good cold buffet as well as a la carte hot dishes.
The location of Ocean Eleven is extremely convenient if you're planning to explore the town of Hermanus, but if you're wanting to venture farther afield – to the wine farms of the region, for example – you'll need transport.
On the way to – or from – Hermanus, you will pass close by the Bot River region where you'll find Luddite Wine Farm and its owner, the big and big-bearded Niels Verburg.
It's the stripped down approach of the 19thcentury Luddites that informs the wines at this farm. The cellar is small and unpretentious, and only four wines are produced: Chenin and Shiraz, and under the Saboteur label, a Chenin blend and a Shiraz blend made from the fruit of the farm and also that bought in from elsewhere in the region.
"I like my windows to wind up and I use my phone to phone," says Verburg. "But more importantly, in this cellar, we keep it simple. For us it's about good grapes, good yeast, good barrels. That's it."
If you're still wondering if the wine is any good, when I was there last month the 2018 Chenin hadn't even been bottled let alone released, and it's already sold out.
Over the hill is the Hemel-en-aarde valley, home to the country's finest pinot noirs. You'll also find some superb restaurants on wine farms. Creation is at the Caledon end of the winding road, and should be visited for superb pairings with all sorts of foods and small plates; closer to the Hermanus side is the family-owned Newton Johnson which not only makes many interesting wines – including some lesser-known varietals, like the Mediterranean cultivar Albariño – but has a fantastic restaurant.
We did some serious tasting before a lunch prepared by chef Ricky Broekhoven – starters like West Coast mussels with gnocchi, masala sauce, apricot and foraged beach herbs, and cauliflower chawanmushi (a custard) with pork crumpet, peas and sauerkraut; and main courses such as Chalmar sirloin with brulee and pickled onion, Swiss chard and jus, and lamb faggot with smoked pomme puree, roast carrots and mustard. It was suitably hearty food for an unseasonable – but most welcome on the heels of the recent devastating fires at the time – rainy day.
A new activity for me in this area was a night walk through the beautiful Piet se Bos milkwood forest near Grotto Bay. You can do it any time (probably better in the daylight if you don't know your way around because it gets quite spooky, especially with all those gnarled ancient trees) but this guided walk was organised by Whale Coast Conservation to raise funds for its good work. We were led by the highly knowledgeable and spritely Frank Woodvine, who is well over 80 years old and showing no sign of slowing down. He also does guided fynbos walks at Bouchard Finlayson, and told me he will retire next year. I'll believe it when I see it.
As dusk sank into darkness, we found ourselves in a fairylit clearing where local children played a short musical concert.
Hermanus is of course famous for the Southern Right whales which visit from about June till November, but there is plenty more on offer all year round.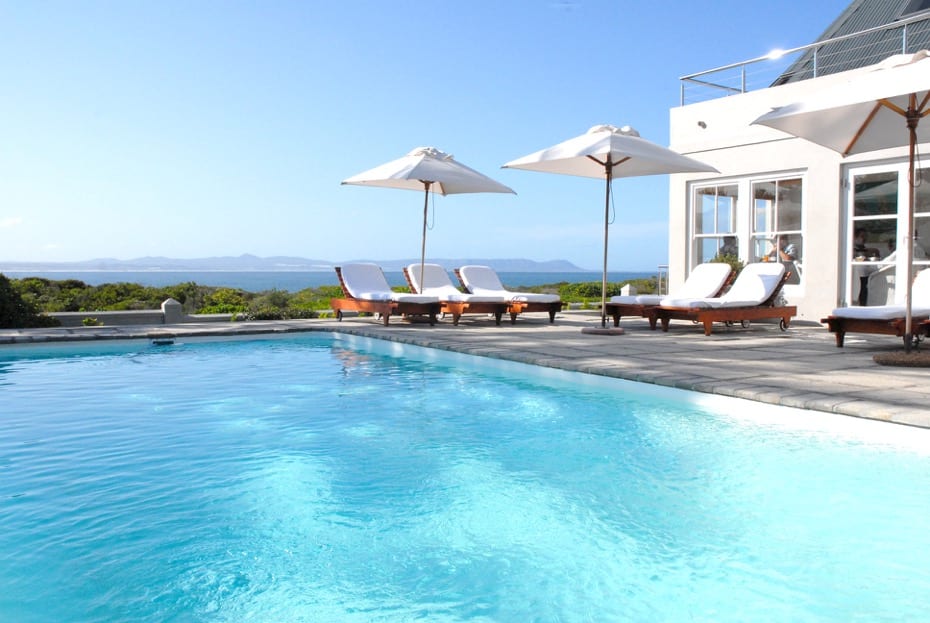 THE LOWDOWN
Where: Ocean Eleven, 11 Westcliff Road, Hermanus
Telephone: 028 3121332
Email: [email protected]
Website: www.oceaneleven.co.za
FEATURED IMAGE BY BIANCA COLEMAN ©
This story first appeared in Independent Travel on February 23, 2019