IN response to the restrictions that Covid-19 has imposed on restaurants, catering companies and cooking schools, The Kitchen Collective has taken its interactive cooking lessons online. It's not quite the same as the fun evenings we've experienced in the past, at the Peppermint Palace in Fresnaye or Salt & Sage in Bantry Bay, but it's better than nothing.
These experiences can be taken up by corporates and private groups that are unable to socialise but would still like to enjoy a feeling of connection, and fun dining experience together. The Kitchen Collective premises in Bo-Kaap are also being used for outside events, like the sourdough class this Saturday, July 25.
"We have all had to learn to adapt, to pivot and to reinvent ourselves and at The Kitchen Collective in Cape Town, we have done just that," says Kim Jordan. "In this beautiful, New York loft-style food studio, we are now taking these food experiences into a virtual space and hosting interactive cooking classes online. You and your family and friends can now join us from anywhere in the world!  Remain socially safe, yet feel connected."
During lockdown, family and friends craving connection found this through quiz evenings, games nights and having wine dates via Zoom, Skype or other video platforms. The newest evolution of this trend is to extend this to the age-old act of cooking together to connect, to allow conversation to flow and to create a safe space that allow walls to fall away.  How about a virtual birthday celebration with your family and a few of your best friends?  The best parties are always in the kitchen.
The Kitchen Collective hosts a virtual class every week, following a different theme, ranging from Italian/Mediterranean, Asian fusion, curries from around the world and many more.
By limiting classes to 12 screens per session, you will get the chef's personal attention when necessary, and you can interact with people you know, and perhaps with others you may not know.
The cost is only R295 per session and you will be supplied with a shopping list, prep list and the recipes of the three courses you will be cooking together. After an hour and a half, you will be able to sit down to a beautiful meal, having learnt new skills, and socialised.
On July 29 (at 5.45pm), the theme is Comforting Classics, beginning with French onion soup with gruyere toasts, followed by how to cook the perfect steak, with classic green peppercorn sauce, hasselback potatoes, and green bean almondine. To finish is chocolate fondant.
August 5 is Indian inspired with potato samoosas and homemade pickle, and authentic butter chicken curry with sambals and fragrant rice.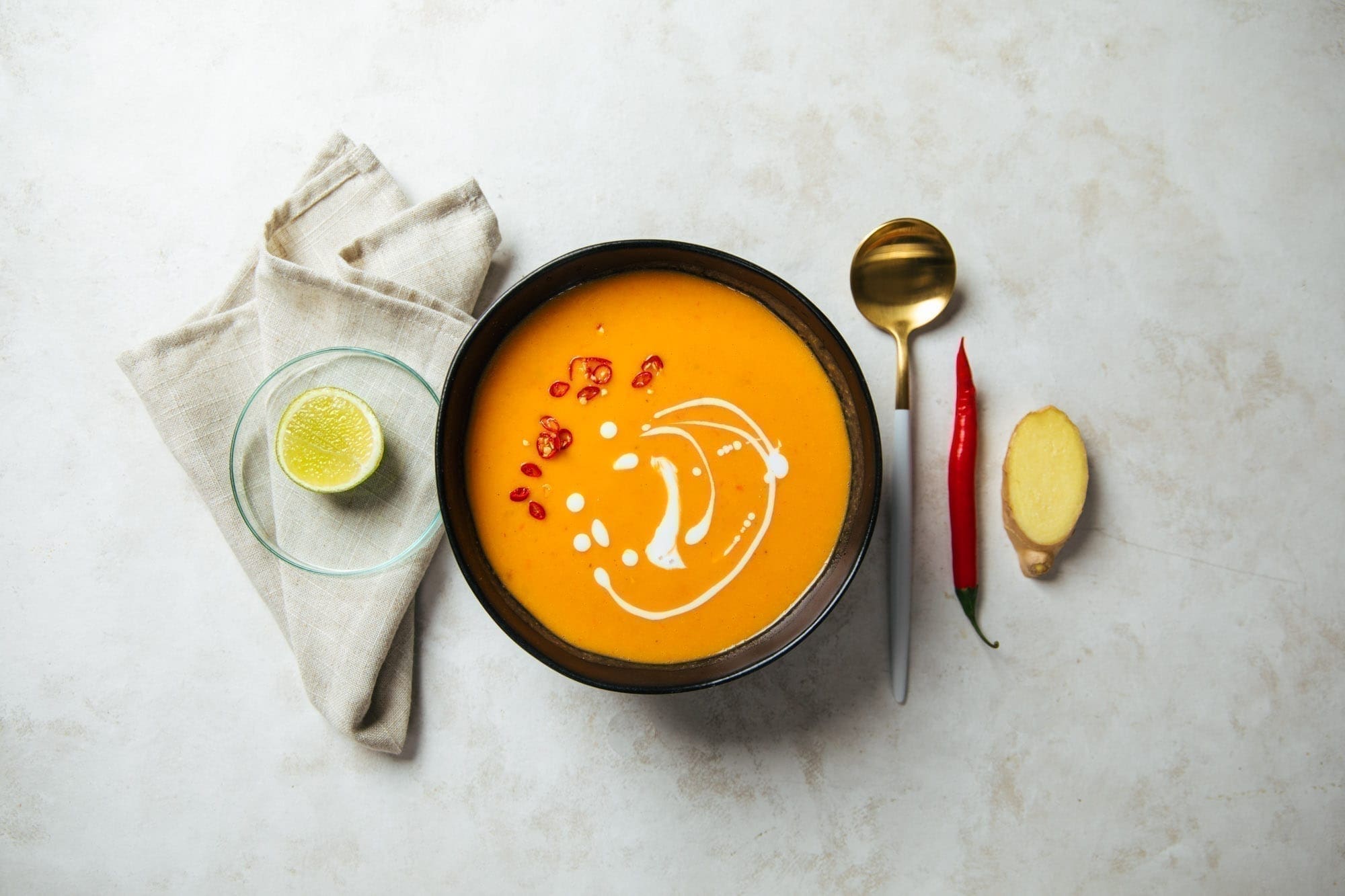 In addition to these events, TKC can tailor menus for corporates or business groups to cater for their level of cooking and desired outcome – is it just for fun, or for seriously improving  your cooking skills?  "We can host breakaway rooms with a few people, to create further intimate connection as they share an icebreaker or activity of your choice with each other. The possibilities are endless," says Kim.
For more information, call Katy on 083 660 1146 or Kim on 072 041 1038, email [email protected], or click here.
But wait, there's even more: if you don't want to cook at all, there is a wonderful range of meals that can go straight into the freezer, or heated and enjoyed that very day. The website is easy to navigate, with options from plant-based to children's meals, and crammed with scrumptious classics like beef bourguignon, and team favourites like "the best extra-buttery butter chicken curry. It gets even easier if you order a Meal Box. More info here.