LAST time Kelly at Librisa Spa, at Belmond Mount Nelson Hotel, gave me a facial, I fell asleep for a bit. There was no hiding my gentle snoring, but she was far too polite to bring it up again when I returned recently. It's this level of discretion that sets five-star establishments apart from all the rest.
And full disclosure: I dozed off this time as well. The 60-minute Sothys Fundamental Facial is that calming and relaxing, and includes a head massage and a foot massage while the mask is doing its work. This must be what they mean when they call the current special offer Summer Bliss.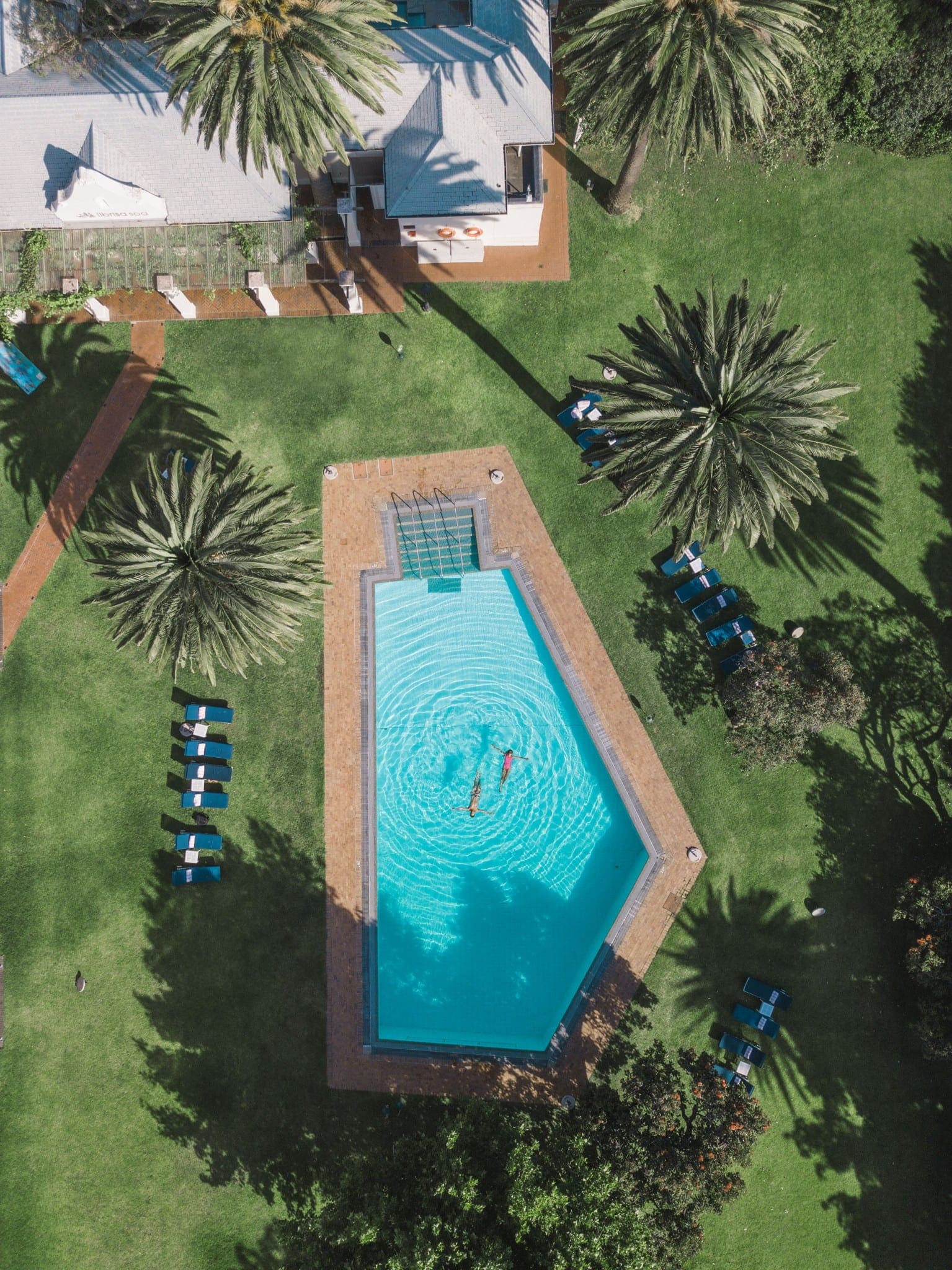 Available until April 30, 2020, there are three components which you can arrange in whichever order you please. For R995, it includes the facial (and use of the spa's facilities), lunch at the Oasis Restaurant, and time on the loungers surrounding the heated pool. This is usually reserved exclusively for hotel guests, and the resident Egyptian geese, so it's the perfect opportunity to experience a bit of the high life and to see how the other half lives.
The pool is large, and a lot deeper than you'd think, which you need to know before you sink unexpectedly below the surface and mess up your hair and make-up. It was built long before hotels restricted themselves to water levels no higher than one's bosom, and the size of a large Koi pond. While you're reclining on your lounger, with the natty candy pink and white striped towels, attentive staff will bring you refreshing beverages and food (not included in the package), and you can glare accusingly at the people who don't put their cell phones on silent.
When the mood takes you, stroll across the lawn to Oasis. You are clever so you will have requested a table on the terrace. The restaurant reopened for summer at the end of 2019 with a contemporary new look, which is dominated by a dramatic, hand-painted mural emblazoned over an entire wall, by Kim Black. She wanted to convey the feeling of the word "oasis" with views of Signal Hill mirroring the soft, smoky hues of the mountains and trees, the myriad colours of Cape flora and fauna and the hotel's striking, iconic palms.
The revamp includes features like pressed crystal glass chandeliers in a petticoat design, smart herringbone oak flooring, and deeply comfortable Lloyd Loom-style chairs.
What would a new look be without a fresh new menu? This comes courtesy of executive chef Rudi Liebenberg and Oasis chef Llewelyn Hurter, with a focus on Mediterranean and pan-African specialities, and hearty, generous portions.
The Summer Bliss package includes access to the buffet for starters and desserts, as well as a main meal of your choice. On the buffet you'll find salads (ready-made or create your own), meze, charcuterie, shellfish and choice South African cheeses, breads and pastries, cheesecake, pavlova, panna cotta and fruit tarts.
To be honest, the buffet alone would be more than enough but then there are dishes like roast half chicken (seriously, I couldn't even manage half of this, and took the leftovers home. Pro tip: don't be afraid to ask for a takeaway container, even at the posh places; health regulations dictate any food served to a table and not eaten, gets thrown away), chermoula roasted kingklip, peppered grilled sirloin, monkey gland basted pork ribs (a uniquely South African sauce), dukkah spiced lamb rump, mussel and prawn penne, as well as pizza, burgers, wraps and, as they say in the classics, much, much more.
When I was there, the option of having a selection of small plates instead of one main course dish was discussed, so ask about that. There's a fabulous selection which truly reflect South African food, as well as other countries on the continent, such as beef kitfo (Ethiopian steak tartare), Cape Malay bobotie bites, chargrilled octopus, seared ostrich with coriander, and crispy fried vetkoek with either biltong or apricot jam and cheese. May your hardest day be one where you have to make these choices.
I did pool, lunch, spa because I'm way too vain to be seen in public with a face scrubbed squeaky clean of foundation, and sans brows and lashes. Trust me, it's for everyone's safety.
Afterwards, I wrapped myself in my fluffy robe, put on the feet pillows, and retired to the tranquil relaxation room to read my book until rush hour traffic subsided. If I'd still been hungry, complimentary fruit, petite muffins, and tasty little spinach quiche squares are available, along with flavoured teas. I nicked a couple of orange rooibos sachets, because they are delicious, but then forgot them in the pocket of my gown, so I guess I'm pretty useless as a thief.
Summer Bliss is everything it promises to be, and I don't care how hard I have to save or how many times I have to eat toast and two-minute noodles, I'm going again before the end of April.
For more information or to make a booking, call 021 483 1000.
PS: Look out for the cutest #notmycat with his funny tail, who lives on the premises with his human, the hotel manager.