GÅTE at Quoin Rock is proud to announce a new concept and fine dining experience which will be represented through the introduction of the new head chef, Jack Coetzee. This chapter for the restaurant will focus not only on using local ingredients from the area, but those found within the Quoin Rock wine estate itself
Taking your senses on a gastronomic adventure, the menu will evolve and reflect the team's visions of what they have sourced, and how it is interpreted on the plate.
True to Quoin Rock's philosophy of being innovative, Coetzee's new concept at Gåte (pronounced "gaht-ey") is built around creating dishes that embrace the unique flavours of their surroundings. This ranges from the fynbos varieties, raw honey, Wagyu beef and the Quoin Rock nursery with its abundance of fresh herbs and vegetables. It is a celebration of all things local, a term which Coetzee refers to as "micro terroir cuisine"; just as wine is affected by its terroir, so are the food ingredients.
Coetzee's deep-rooted passion for cooking and creating culinary works of art began at a young age. Having spent his formative years growing up on a farm in Gweru, Zimbabwe, Coetzee made his dream of becoming a chef a reality by studying at the renowned Silwood Cooking School. Soon after graduating he was offered his first job at the acclaimed The Test Kitchen restaurant.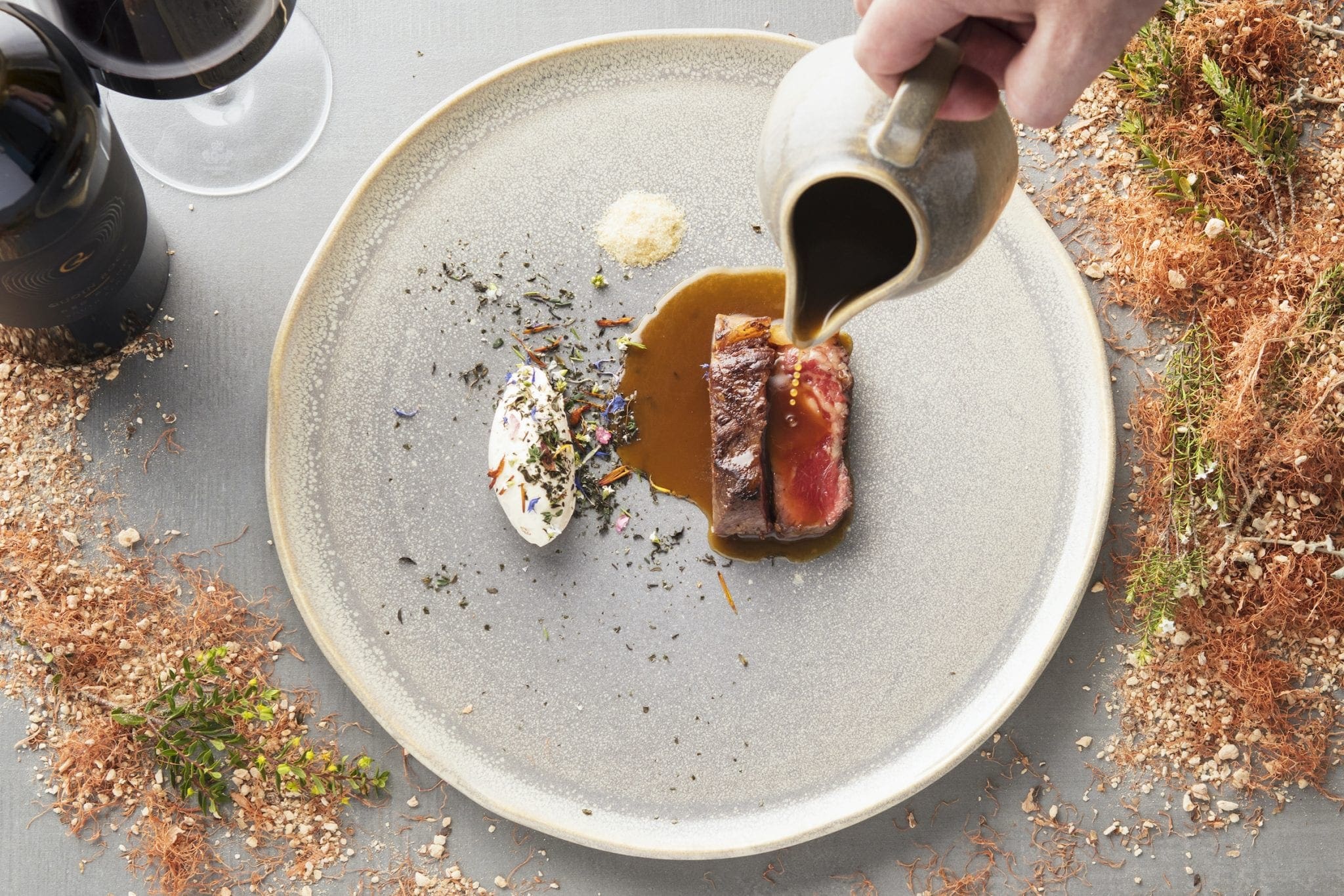 Coetzee's task now is how best to showcase to patrons the farm to plate concept. It is a challenge which excites him as he believes in remaining true to the Quoin Rock philosophy of innovation. Adopting this approach involves a three-step process, which includes sourcing the perfect ingredient and applying the correct technique while using it. Compatibility of the complementary ingredients is integral to this process, as it's those two or three components that will take the main ingredient to the next level. Finally, it's all about the "wow" factor: onions as a dessert, for example. What's going to get people talking and coming back? This process emulates Jacks food philosophy, which is not only to make the cuisine tasty, but to make it surprising, innovative and thought-provoking as well.
As Coetzee embarks on this next chapter within his culinary journey, he's excited to showcase South Africa's diverse offerings to guests visiting Gåte.
Quoin Rock is reopening on November 19, 2020, for lunch Wednesdays to Saturdays, and Thursdays, Fridays and Saturdays for dinner. Guests can make reservations directly through the Quoin Rock website.