THERE was supposed to be a helicopter ride from the V&A Waterfront to the hotel – and no one ever says no to a heli flip, right? – but the Cape Town weather had other ideas, laying down a blanket of fog which prevented flying. I have a lovely pic in my camera roll titled Helicopters In The Mist.
No matter, we jumped in the car and drove there, Keith and I, which in itself was a joyous treat. I know I didn't quite measure up to the option of a helicopter pilot for him, but he was most gracious anyway.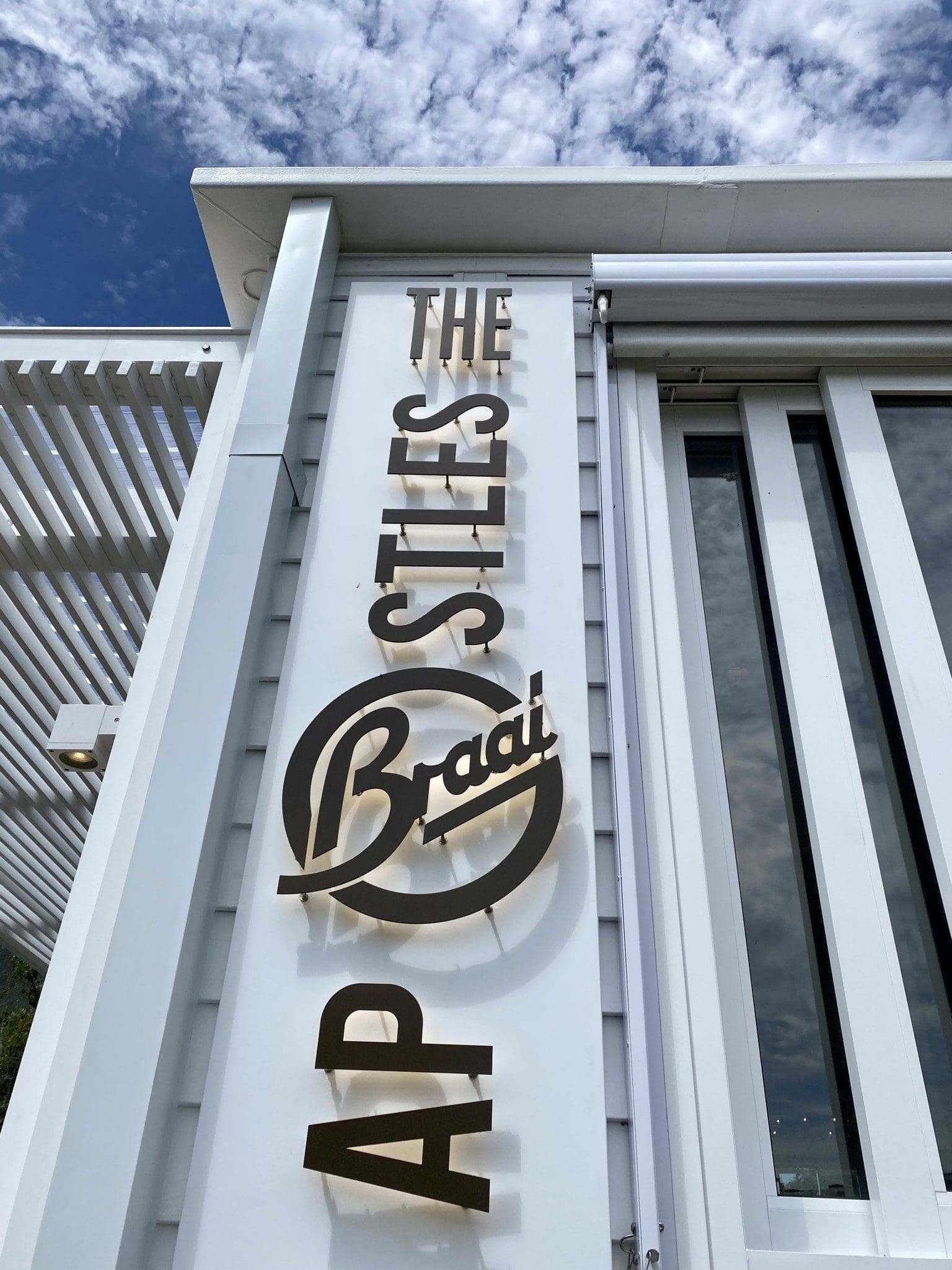 The reason for our visit on this particular day was to check out the The Apostles Braai, a completely new space, set up against the mountainside beyond the rock pool which is beyond The Café Grill (Azure is the more formal restaurant overlooking the ocean). It's built in such a manner that it's almost hidden from the rest of the property, and from the big windows you can admire the Twelve Apostles back-of-Table-Mountain range from which the hotel takes its name. Everyone is always all about the sea views but the mountain and fynbos is in a league of its own. The bonus is that there is in fact a small sea view as well, so keep sunsets in mind…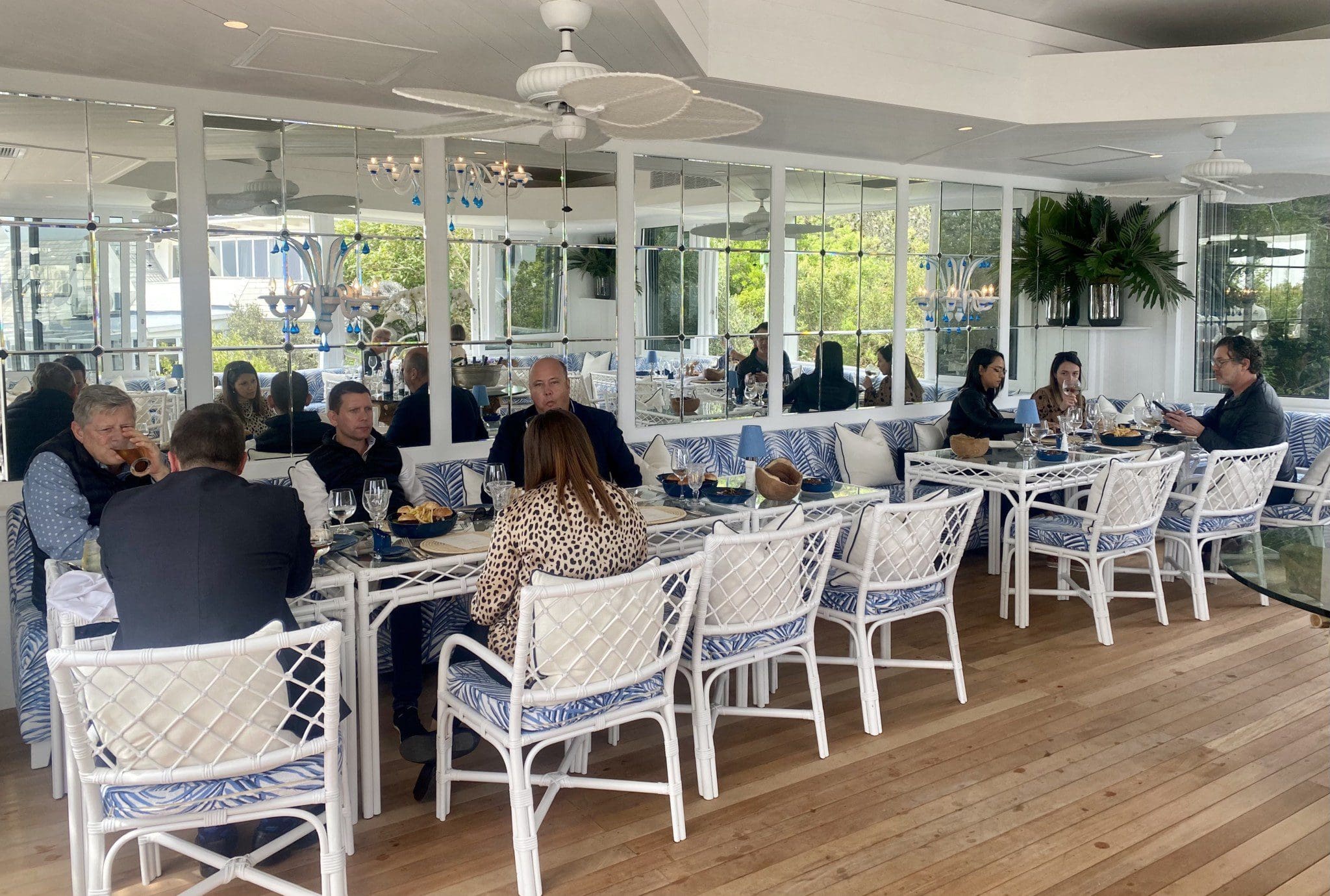 Along with those windows there is a wall of mirrors which adds to the light, airy and spacious feel of the venue. A striking handcrafted blue and white Murano glass chandelier hangs in the centre of the room, and handblown Biot glassware from Provence grace the tables. Glass-topped tables and white cane, with West Palm Blue upholstery from USA supplier, Thibaut, come together for a carefree ambience.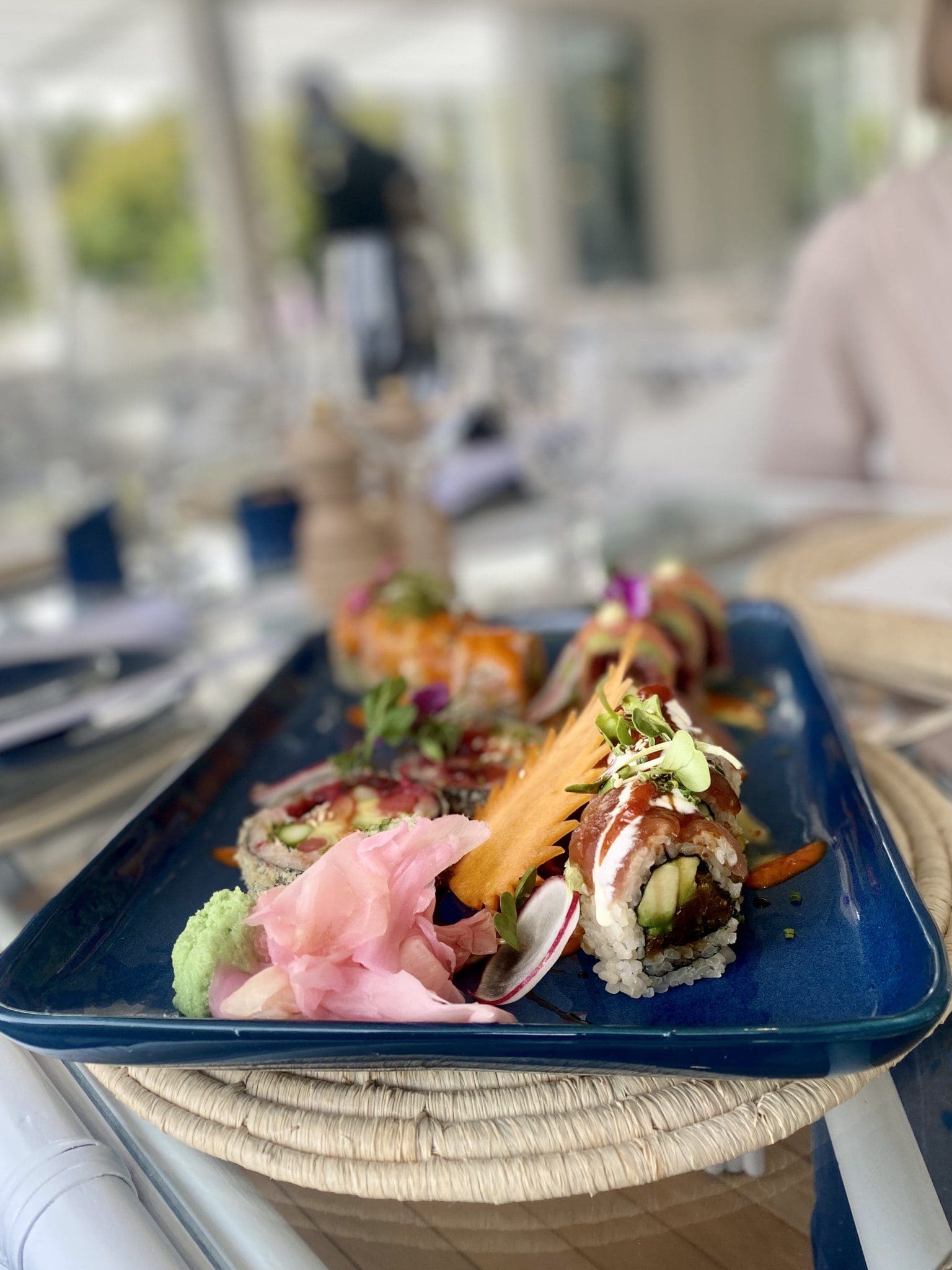 Outside is a fancy braai where executive chef Christo Pretorius and his team grill al fresco. When we arrived, bar manager Angus van Aarde was there to offer a selection of gin and tonics, and bubbly, the latter being the perfect accompaniment to the sushi platter canapés. For vegans and vegetarians, Keith gives the fish-free option a double thumbs up.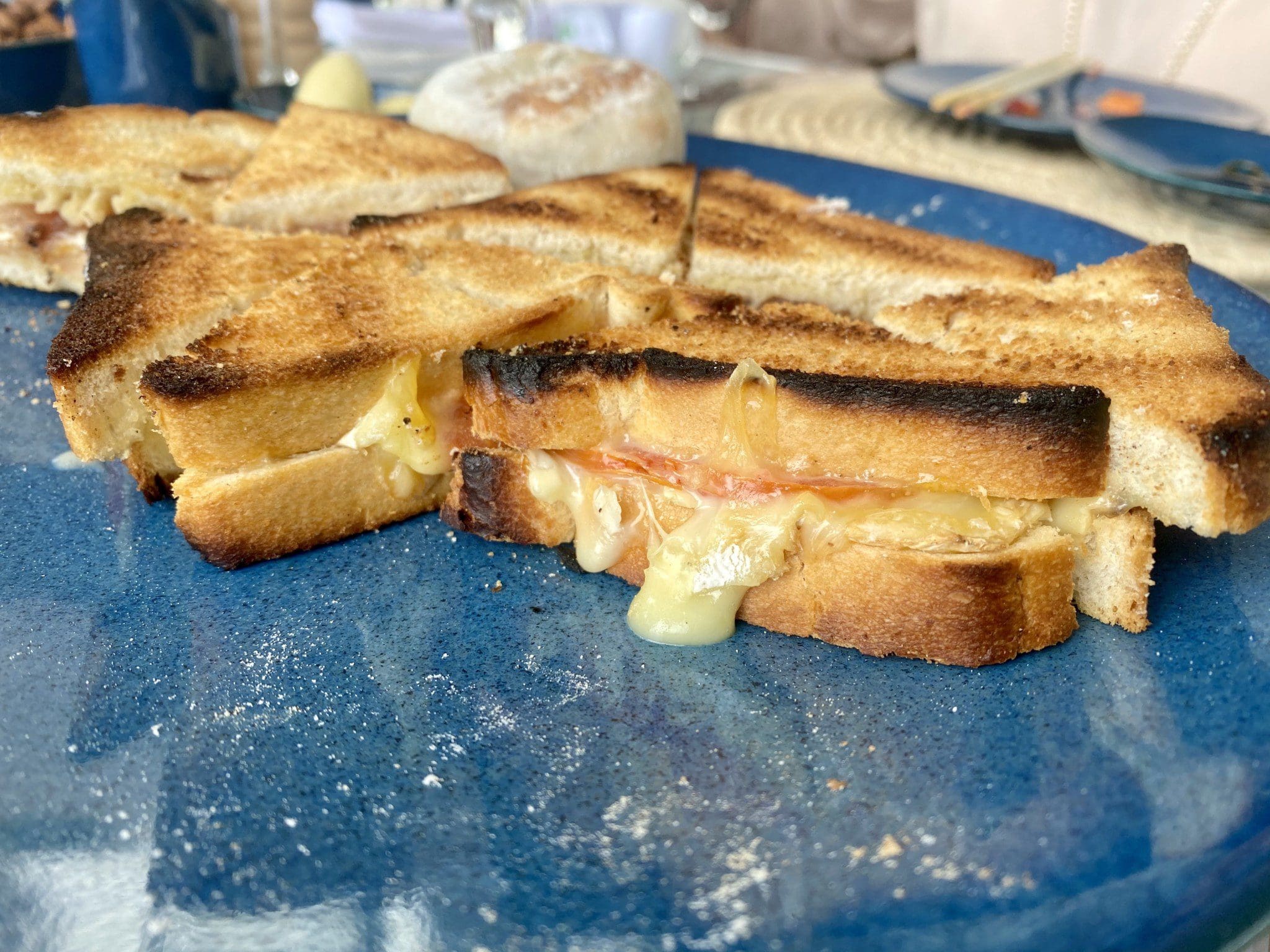 After that, the food just kept coming: braai broodjies (I love how they've become such a big part of braais, as they should be), roosterkoek, chicken sosaties with chilli garlic mayo, beautiful rare beef steak with chimichurri, and a side dish of charred baby carrots with walnut and red pepper romesco. There were also vegetarian sliders with chips, which Keith declared to be delicious as well, so even if you don't eat meat, this braai won't let you down.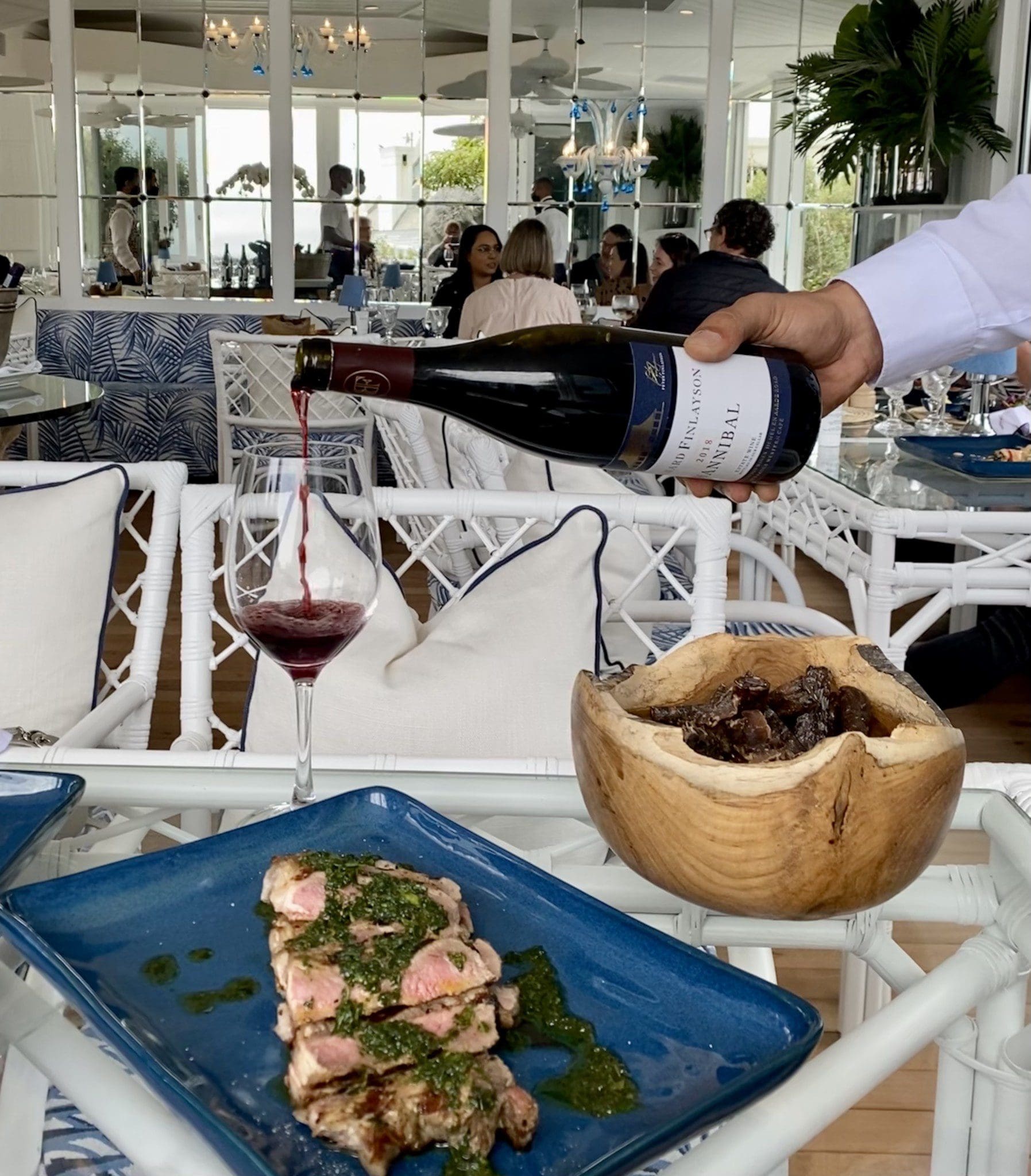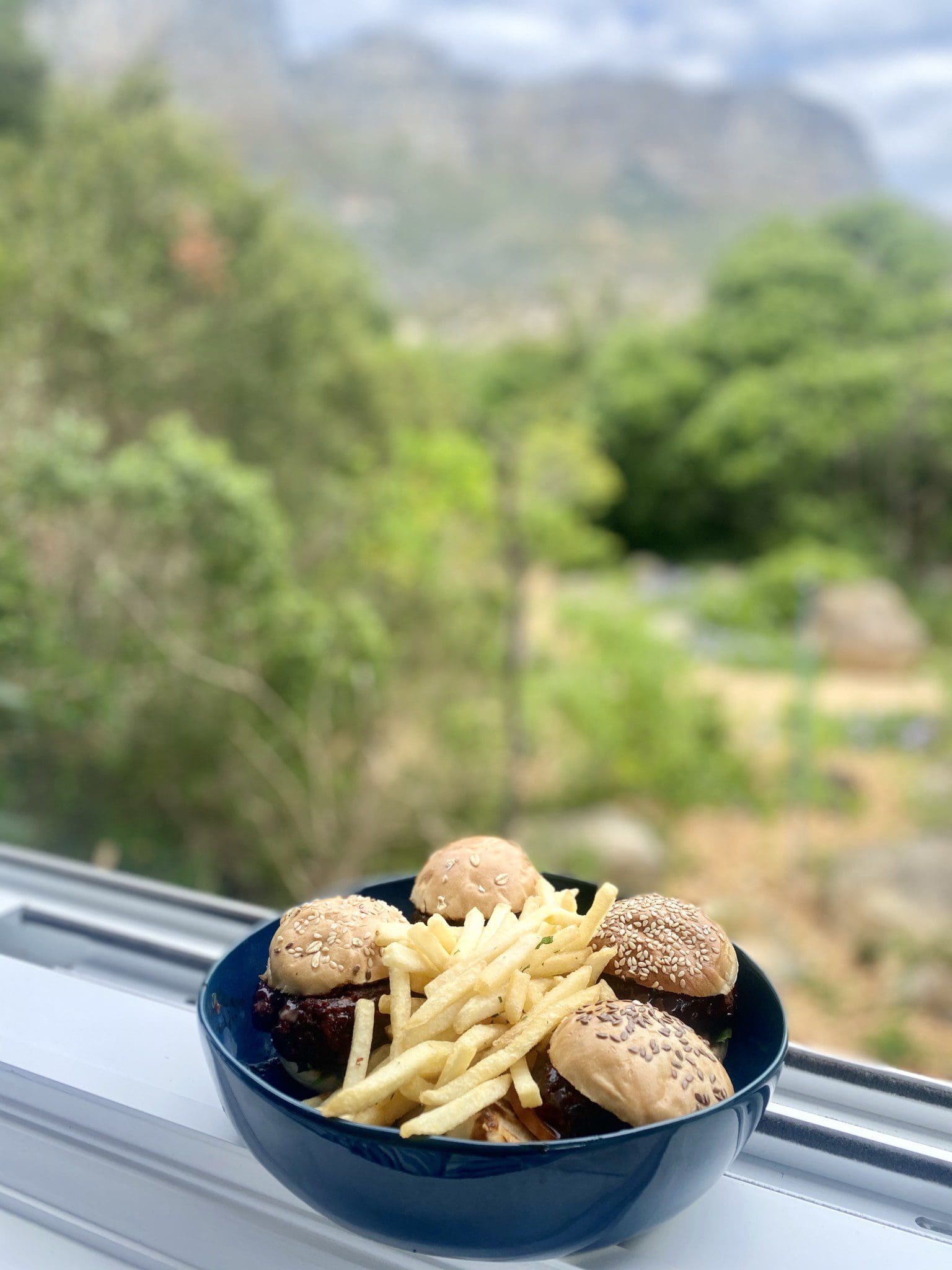 For dessert, we were served a high tea cake stand with brownies, macarons, cheesecake, lemon meringue (my favourite), chocolate brownies and choux au craquelin (cracked choux buns, or just "crack buns" because once you start it's hard to stop) filled with crème pâtissière. Actually, those might have been my favourite. I'll have to go back to make sure.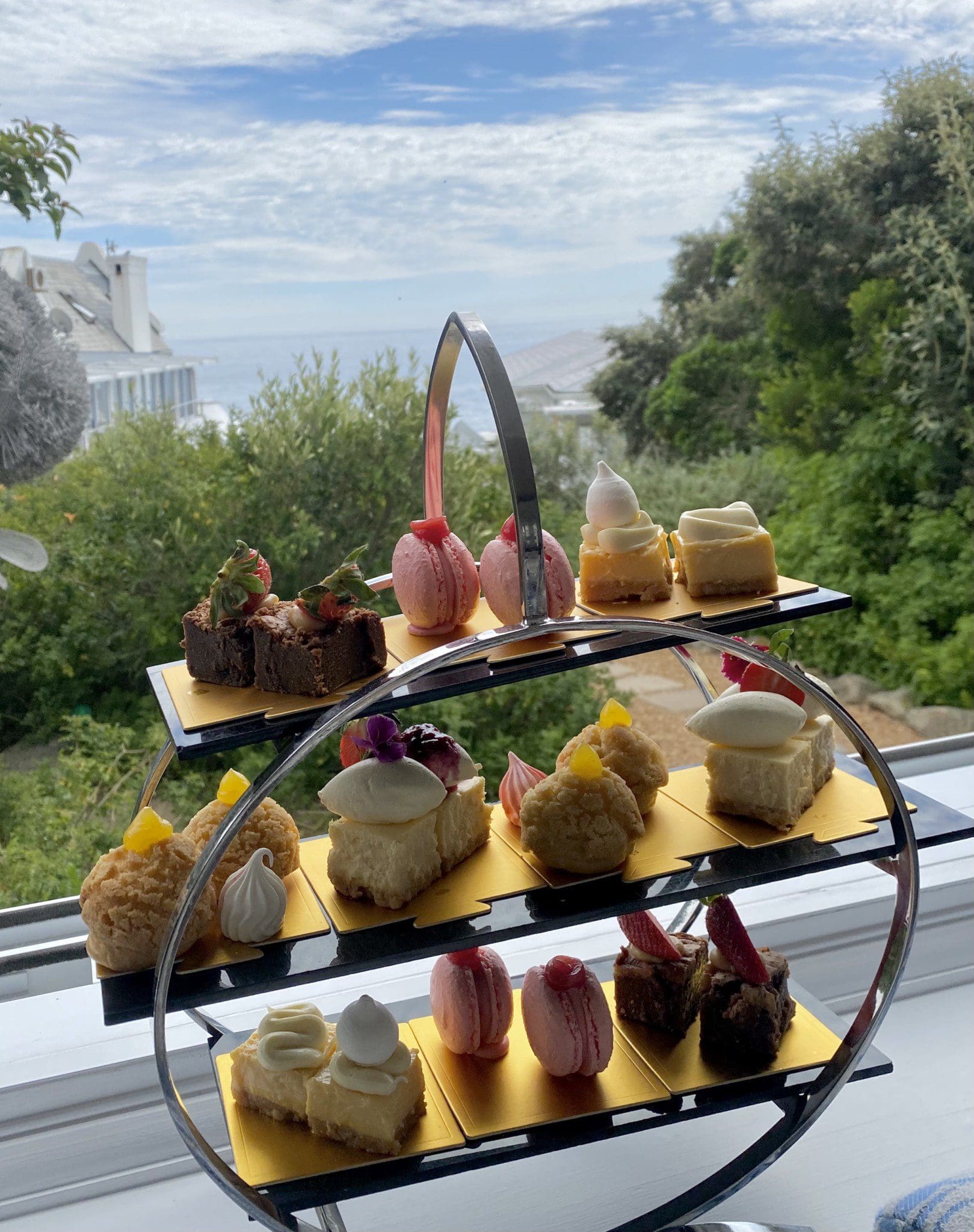 The 32-seater Apostles Braai can be hired for private functions too. In tandem with the opening of The Apostles Braai, the hotel's helipad has been re-opened following a substantial upgrade, which took five years with all the Sanparks approval and what-not. A wide range of food, accommodation and heli-flight packages, are on offer to make the most of this special service in partnership with NAC Helicopters Cape Town.
As it turned out, the fog lifted by the afternoon so Keith was lucky enough to get a "lift" back to the Waterfront while I stayed on the ground and videoed the take off. It was noisy, it was windy, it was fabulous. My turn will come. And when it does, I'll be including a new activity (and there's no need to be a hotel guest for this), which is a 3km guided fynbos trail leading from the hotel and heading into the Table Mountain National Park. The walk takes approximately 60 minutes, finishing at the river crossing where snacks and refreshing drinks are served, before walkers return to one of the restaurants to enjoy their chosen culinary experience. Sounds like super fun.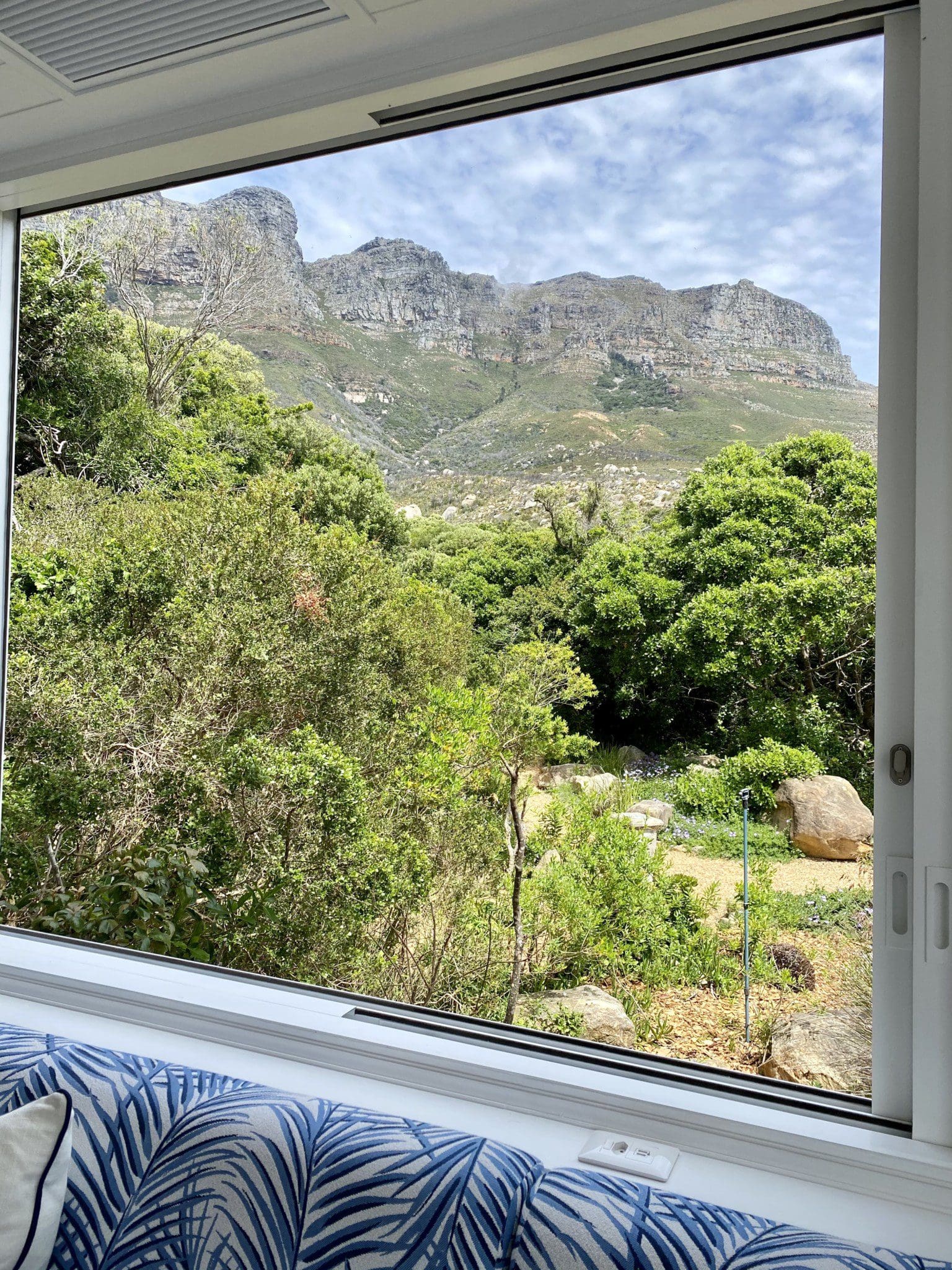 For more information and to book, call restaurant reservations on 021 437 9029, email [email protected], or click here.
PHOTO CREDIT: Bianca Coleman ©