THERE was a time in my life when I launched myself at every opportunity to do something stupid and/or exciting – and claim it to be my job. I'm talking about jumping out of aeroplanes, abseiling off Table Mountain, scuba diving with sharks, that thing at Ratanga Junction where they put you in a sleeping bag and catapulted you across the lake, standing in one of those metal cages while a bloke on a motorcycle whizzed around me…
I'm not quite sure what's happened but when I stood on the rooftop of Hotel Sky on the Foreshore – bottom of Long Street, opposite the CTICC – and gazed up at the Sky-Hi ride, I felt no urge or stirring to be any part of it other than a spectator. It's not that I won't, I just didn't feel like I had to. The decision, as it turned out, was out of my hands due to the pumping south easter blowing that evening.
Hotel Sky is 28 floors high, a feature which is used to great effect in the rooms and two pool decks as well as the bar, Infinity restaurant and the Sky On Long Lounge. The Sky-Hi adds another 35 metres to that as it points heavenward. Ten souls can take their seats at a time, and there is an option of a GoPro camera arm aimed at your face to capture every unguarded moment of sheer screaming terror (because there's no hiding that in the moment) during your descent.
Once the seating contraption reaches the top – a painstakingly slow and tension-building process – it drops when you least expect it at a stomach-churning rate of four g, or around 100km/hour. For the science nerds, read about g-force here. You are advised not to carry any loose objects, including but not limited to sunglasses and dentures. I did so love that feeling of breaking ties with my tummy back in the day.
The ride is open to the public, weather permitting, and you can make an occasion of it with drinks and a meal at the 165-seater Infinity restaurant. The views are of course gorgeous. For our media dinner we sampled a range of dishes including tikka chicken thigh, prawns, and calamari starters; sous vide rolled pork neck, beef brisket, and Thai green fish curry (which was served with a "wrinkled skin potato" and there's at least one person hoping I'll write what I so wittily quipped at the time; I'm going to restrain myself, but perhaps you can guess). Desserts were crème brûlée, carrot cake with dried ginger beer, and dark and white chocolate with orange.
The lobby of Hotel Sky is lavish, all gold pillars, marble, massive chandeliers, ornate mirrors and bold, colourful wallpaper. Lurking around are robots who offer assistance when you come near them, which can startle one. They do tricks too, if you know what to ask ("show me your muscles"). The technology extends to enhancing and optimising guests' experiences with features like contactless booking, check-in and room access via the Hotel Sky app.
The room I stayed in was long and narrow (2.5m wide, I measured – yet it still managed to swallow one of my make up brushes without a trace), with a harbour view and a window blind operated by switches in the headboard. There was a desk, a couch, and a TV. No bedside table (the headboard had a cubby space and shelf as it functioned as a room divider), and no tea or coffee making facilities. This was done at a station down at the end of the corridor.
First thing in the morning, this is an introvert's nightmare. I flung on a hoodie and a mask and peeked out the door. There was someone there. I ducked back inside and waited for them to go before scampering down to negotiate with the machine which offered various types of coffee, as well as hot water for tea. I tried a cappuccino but then thought that was too much milk, not enough coffee for my mild hangover so I went for a flat white. While that was happening, I tasted the cappuccino and didn't like it. I tried to stop the machine (why waste another cup?) but obviously it didn't cooperate.
I got rooibos tea in the end, and later at breakfast it was brought up with the hotel's GM Mercia. She explained that tea and coffee stations are actually more hygienic than in-room cups, which are often not washed at high germ-killing temperatures. My eyes were wide with shock, and I made a mental note to add my own mug to my travel go-bag. In the restaurant you get lots of real cup and mug options but you still have to navigate the machines.
"One of our primary goals with Hotel Sky is to build hotels in central locations, and then offer leisure and business travellers alike an unsurpassed experience at affordable prices," says veteran hotelier Paul Kelley. "Hotel Sky Cape Town is our second establishment, and when we found a prime location in the heart of the City Bowl and in such an iconic building, we set ourselves the goal of embellishing on this base to offer a travel experience like no other."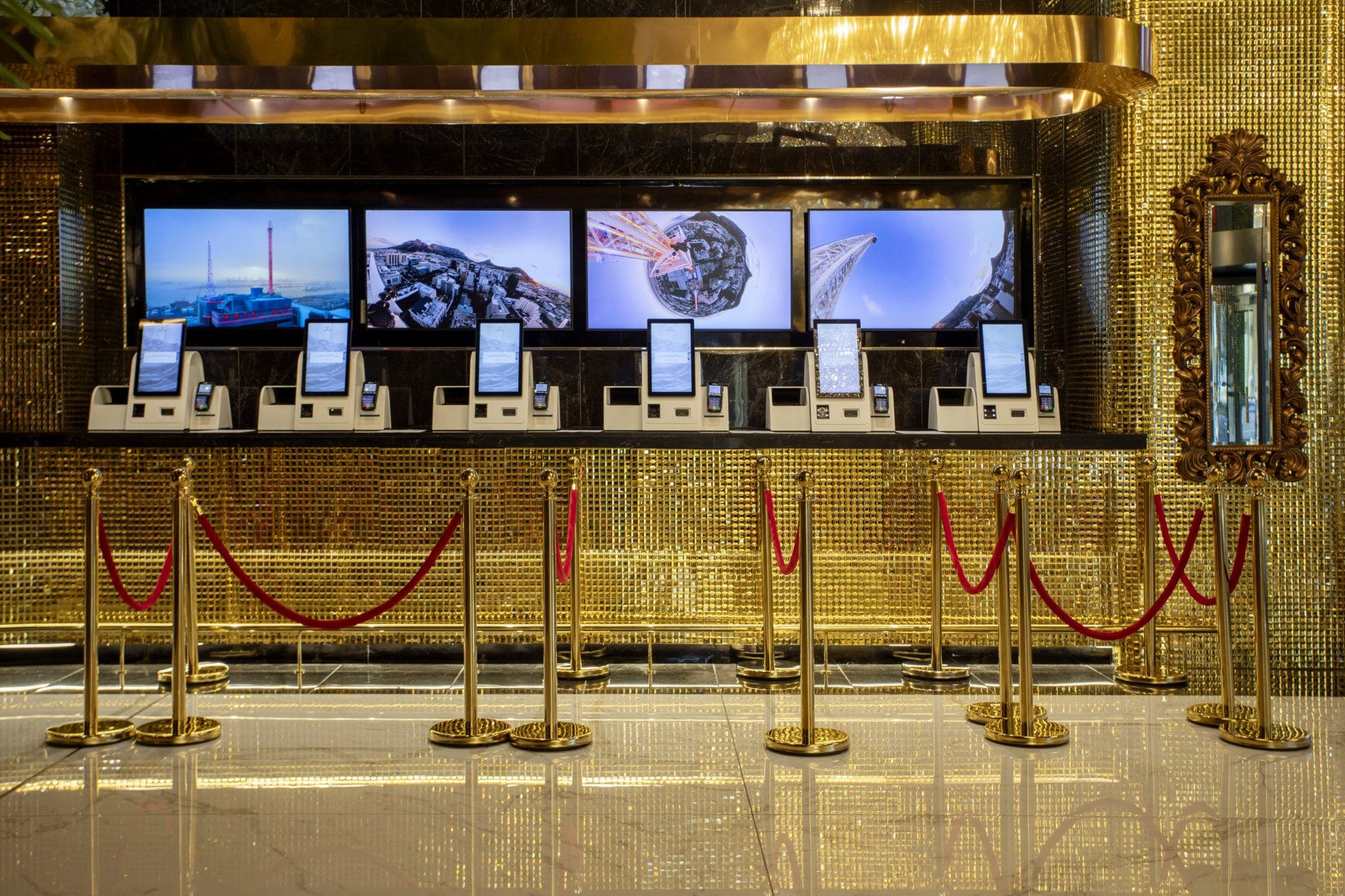 For more information, click here.
PHOTO CREDIT: Rikki Hibbert